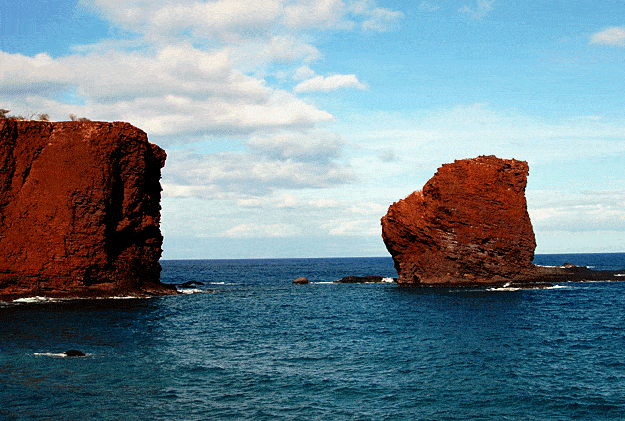 The legend of Sweetheart Rock, on the southern coast of Lanai, tells the story of two lovers. As the story goes, a young warrior from Lanai became so enamored with a beautiful maiden from Maui that he took her as his wife and moved her to his home island. So struck by her beauty, and not wanting other men to lay eyes on her, he hid her in a sea cave at the base of Manele's cliffs.
While the warrior was away one day, he noticed a storm developing and headed back to the cave-- only to find his love had drowned. Grief stricken, he pleaded with the gods to help him climb the steep rock island so that she could be buried there. The warrior then jumped off the 80-foot rock to his death.
That's an uplifting story for Valentine's Day 😉
Still, Sweetheart Rock is one of the many picturesque views in Lanai, and it's not to be missed.