I have been a fan of Clean Eating Magazine for a little while now. I don't have a subscription, but I pick up a copy at Sam's Club every time I see a new one. I love the concept of clean eating, and I often struggle with cooking whole foods and convenience items. Clean Eating Magazine is great because it offers simple, healthy, manageable recipes using fresh ingredients.
A few months ago I noticed that Clean Eating Magazine published a cookbook, The Best of Clean Eating: Improving your life one meal at a time. I knew immediately that this was a cookbook I had to have.
The Best of Clean Eating offers over 200 mouthwatering recipes to keep you lean and healthy.
I dove right into the book and the first recipe I tried, Baja-Style Fish Tacos, was a huge hit with my family.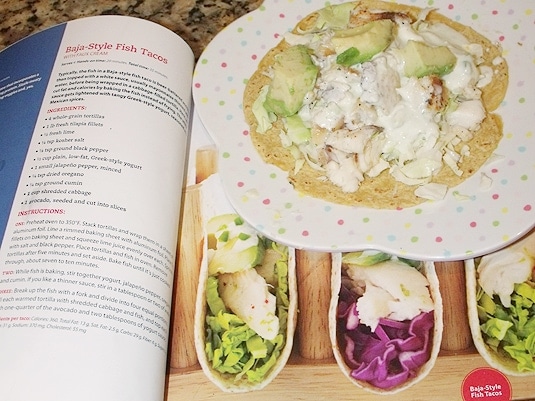 This recipe was ridiculously easy and delicious. It always surprises me when I learn something new. The faux creme in this dish only took a few ingredients, and I wondered how I never thought to put it together on my own. This proves cooking doesn't have to be complicated and there is still so much for me to learn.
The cookbook is divided into 10 chapters that include Quick & Easy Meals, Five-Ingredient Meals, Budget-Priced Meals, Healthy Snacks and Seasonal Foods. There's even 4 Weeks of Meal Plans & Shopping Lists using recipes from the book.
Next on my list to try are the Turkey Paninis with Sun-dried Tomatoes and the Sauteed Halibut with Artichoke Hearts, Cherry Tomatoes and Cannellini Beans.
I made a goal this year to focus more on fresh, healthy foods and The Best of Clean Eating will be a staple for my everyday meal preparation. I also love the large, high-quality photos that accompany the recipes.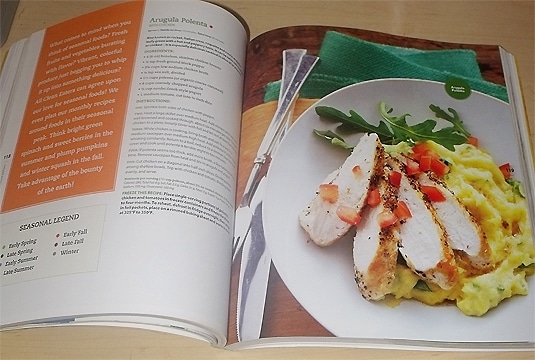 If eating clean is a struggle for your family, I would highly suggest picking up this book. It really shows you that you can eat well, inexpensively, without a lot of time.
I received a copy of The Best of Cleans Eating for review. All opinions are my own.