The reviewer has been compensated in the form of a Best Buy Gift Card and/or received the product/service at a reduced price or for free.
When I was a little girl, I used to dream about what it would be like in the future. Growing up watching re-runs of The Jetsons only fueled my curiosity. While flying cars may still be decades off, drones — unmanned aerial vehicles — are here to stay!
For the consumer, drones can capture stunning video and photography with an added GoPro camera. As a frequent traveler, I'm always trying to up my game with photos and video, and this is what's hot right now–
3DR Solo Drone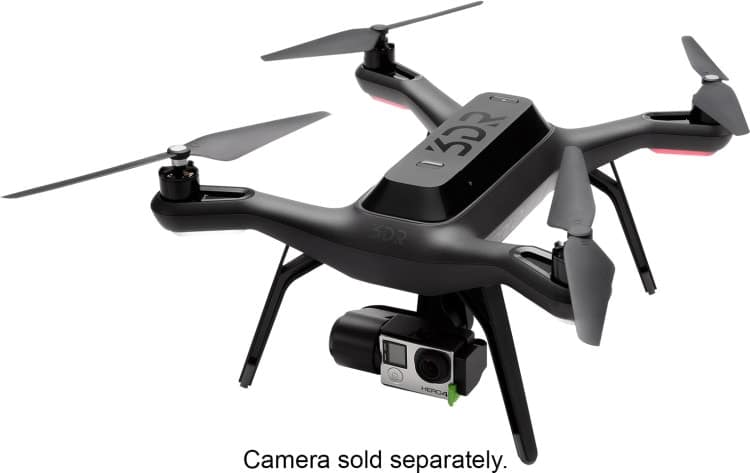 Solo, the Smart Drone is arriving in over 400 Best Buy stores, just in time for Father's Day!  It's the first-ever drone powered by two integrated Linux computers, making capturing the perfect shot easy for anyone. The Solo retails for $999.
Solo can define its own flight, freeing users to focus on getting the shot. This intelligent drone is also the first to support full control of GoPro® cameras and deliver live HD video either wirelessly to your mobile device or through the controller's HDMI port for live broadcasts.
What Makes It Smart
Solo runs two 1GHz computers — one on the drone itself and one in the controller — connected via a powerful dedicated Wi-Fi signal. This enables Solo to do amazing things, like use the one-of-a-kind computer-assisted Smart Shot modes to fly itself so you can focus on shooting images. Solo is also an all-in-one drone that offers live streaming of HD video from your GoPro directly to your mobile device.
Take Advantage Of Smart Shot Modes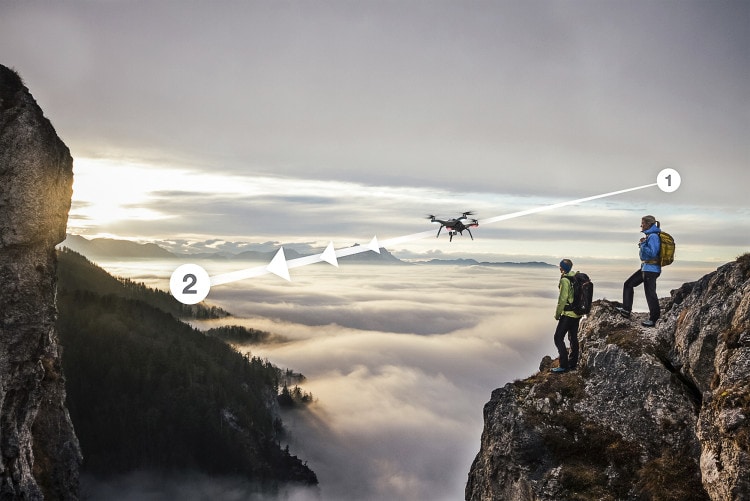 In Smart Shot modes, Solo can fly itself so you can shift your focus from flying the drone to the camera.
Cablecam: Lock Solo onto a virtual cable between any two points in space. Then, using just one stick on the controller, you can move Solo up and down the cable. This lets you freely pan and tilt the camera while the drone stays in steady flight. Solo can even memorize your first and last frames and pan the camera between them.
Orbit: Solo can automatically circle a subject of your choosing, keeping the camera pointed inward to capture an iconic wraparound shot. Adjust the circle's radius to get the exact frame you want, even midflight.
Selfie: With just one touch, Solo will fly up and away, keeping the camera centered on you so the scenery around you expands in a dramatic aerial pullout shot.
Follow Me: Go completely hands-free. Solo can follow where you go, automatically keeping the camera on you to capture your every move.
3DR Solo Drone at Best Buy
Best Buy is the destination for drones, including the new Solo™ by 3DR. For a limited time you can get a FREE Solo Smart Battery (Reg. Price: $149.99) when you purchase the 3DR Solo Drone SKU: 5351035. Valid 6/7-7/11 at Best Buy.