[otw_shortcode_divider margin_top_bottom="30" text="This post is sponsored by Neutrogena." text_position="otw-text-left"][/otw_shortcode_divider]
Let's talk skincare for a minute and how so very important it is to wear sunscreen.
Despite all we know about sun protection, skin cancer continues to be a health epidemic in the U.S. – on average, more than 350 Americans are diagnosed with skin cancer every hour – even though skin cancer is one of the most preventable cancers.
I know all too well how important it is to wear sunscreen as my dad has had skin cancer cells removed from his face. Being super fair with freckles only increases my risk because I burn within minutes of going in the sun without protection. Just 1-2 severe and painful sunburns can increase the risk of melanoma by 40 percent!
At this point in my life, I'm already worried about the sun exposure that I had when I was younger and I do not want my daughter having this on her mind as she ages. The best defense against skin cancer is to avoid excess sun exposure and wear sunscreen daily. A practice that I've put into place and I'm now sharing with my daughter. Instead of just reminding her to put on sunscreen, I AM SHOWING HER BY EXAMPLE. That's the secret to getting your child to wear sunscreen!
Kids are more likely to adopt healthy habits, like applying sunscreen, if they see their parents applying it on themselves first.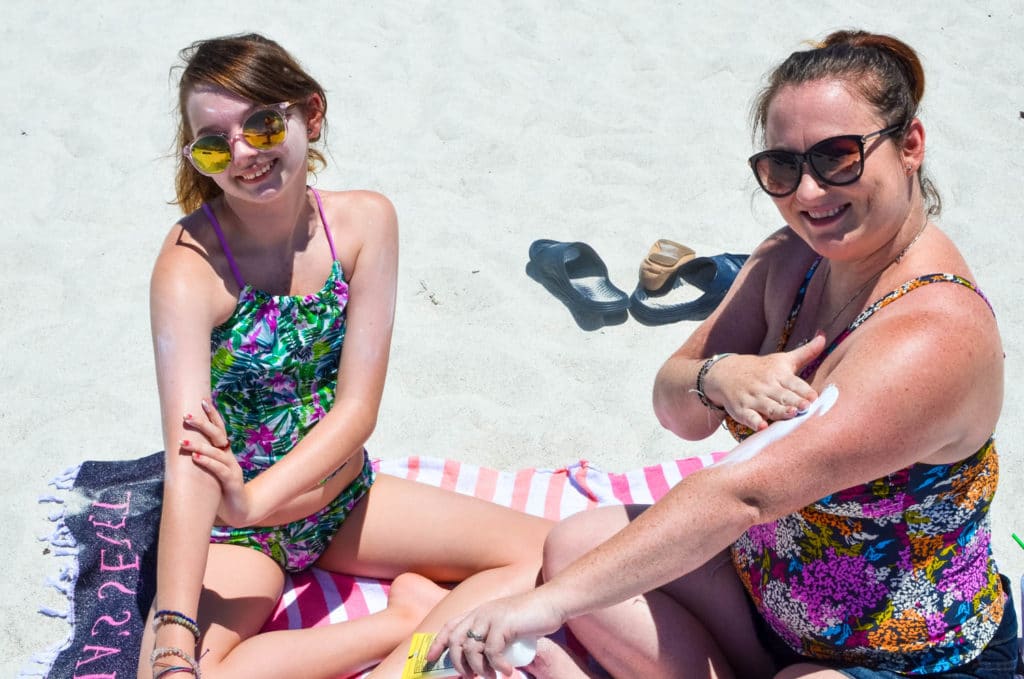 In my home, we all share a bathroom so it's easy for her to see me get ready in the morning. I'm keeping a tube of Neutrogena by our toothpaste so everyone can use it in the morning— my husband included.  A recent study showed that you are more likely to increase sunscreen usage if you place it next to your toothpaste – something you already use daily. Makes sense, right!?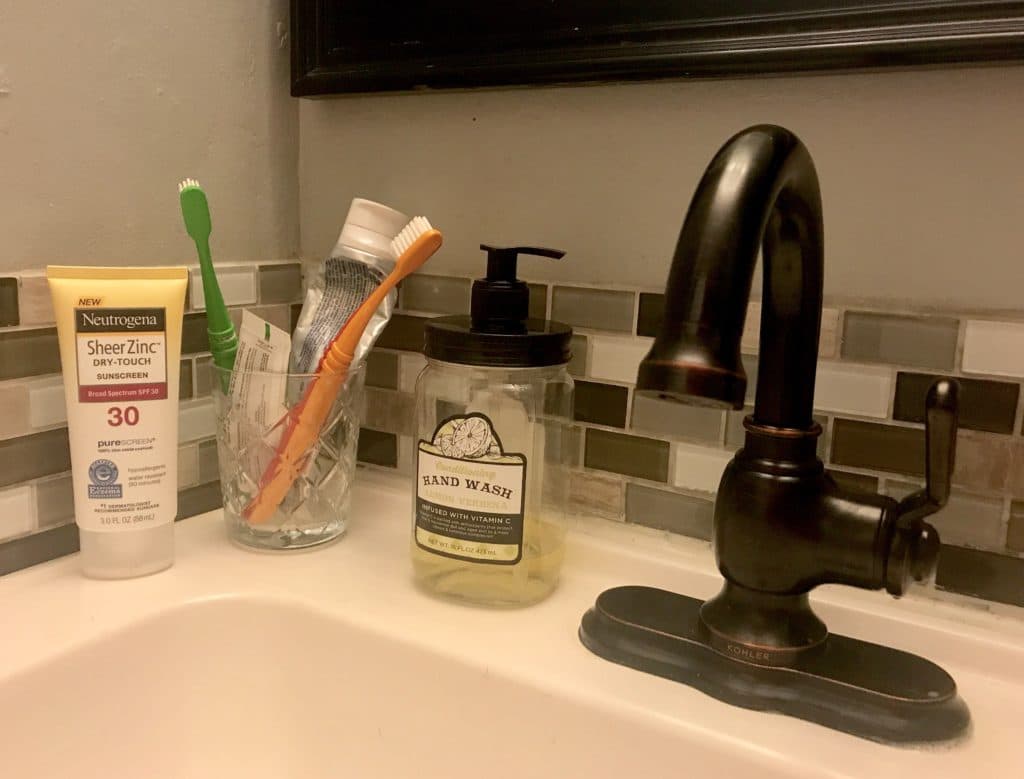 By using sunscreen daily in front of our kids, we can help create the first sun-safe generation.
Here are a few tips for getting your family sun safe:
Start when they're young — Apply sunscreen daily to your kids when they're little and keep doing it as they grow. Once they can manage the task on their own make it a family affair to get up in the morning, brush their teeth and apply sunscreen. It will become a habit that will stick with them!
Stock up on good quality sunscreen — My sunscreen of choice is Neutrogena because it applies easily and there's a variety of SPFs for different types of skin (Sheer Zinc, Pure & Free Baby).
In the summer I rely on Neutrogena Beach Defense because it holds up to our harsh summer sun, is water resistant for up to 80 minutes, and is clinically proven to help defend the signs of sun damage. It also comes in 5 forms, including an awesome stick that makes application super easy (seriously, where has this been all my life!?). You can view the entire line of Neutrogena sunscreen and skincare products and purchase on their website.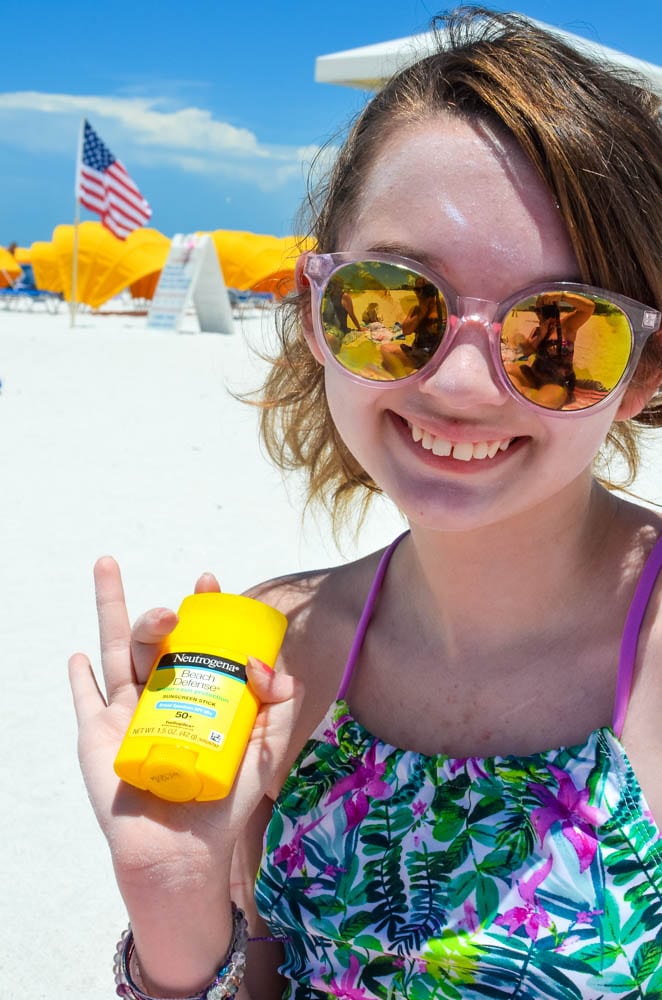 Make applying sunscreen fun! — Neutrogena has started the #MimicMommy MOVEment and is showcasing how to apply sunscreen in a fun way, like a group dance, to promote regular sunscreen use in children. Here's How to Apply Sunscreen by the Holderness family.
My husband and I took our daughter the beach today and made a little video with our sunscreen application moves (they are ridiculous - but worth the watch for a laugh!). Take a look!
Enter to Win in a #MimicMommy Sunscreen Kit!
Three (3) lucky Mommy Musings readers will win a #MimicMommy sunscreen kit from Neutrogena with select sunscreen products for the family!
To enter, fill out the form below. Giveaway ends 7/22/17 at 11:59 pm. US only - Good luck!