This is a sponsored post written by me on behalf of Swanson Health Products. All opinions are 100% mine.
Did you know the average American adult spends 11 hours per day in front of an electronic device? That's a crazy amount of time— and I am guilty of at least that, some days even more!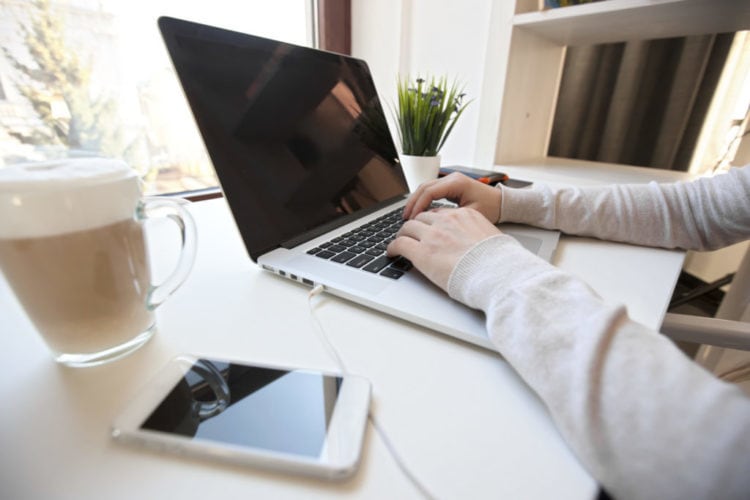 You probably haven't thought about it, but blue light exposure from digital devices (blue light refers to short wavelength, high energy light rays emitted by smartphones, computers, and TVs) can have a negative effect on your eye health.
As someone who works from home and sits in front of the computer ALL DAY, important facts about Blue Light and Eye Health are something that I really need to consider...especially since I already need glasses and my eyesight is not getting better!
I've looked into what can be done to protect eyes against overexposure to blue light as well as support overall eye health and came up with a few good tips that I want to share with you.
Eye Health Tips
Limit Screen Time
As hard as it may be, especially when your job requires you to sit in front of a computer, it's important to take breaks from the screen whenever possible...even if it's just looking away every 20 minutes or so.
When you're not working, limit screen additional screen time, especially before bed.
Foods for Eye Health
If you want to boost your eye health through food, consider eating foods high in Vitamins A, C, and E, including bell peppers, broccoli, carrots, oranges, dark, leafy greens, sweet potatoes, and eggs.
Foods that Promote Eye Health won't necessarily help with the effects of blue light, but they can boost overall eye health in terms of prevention when added to a healthy diet.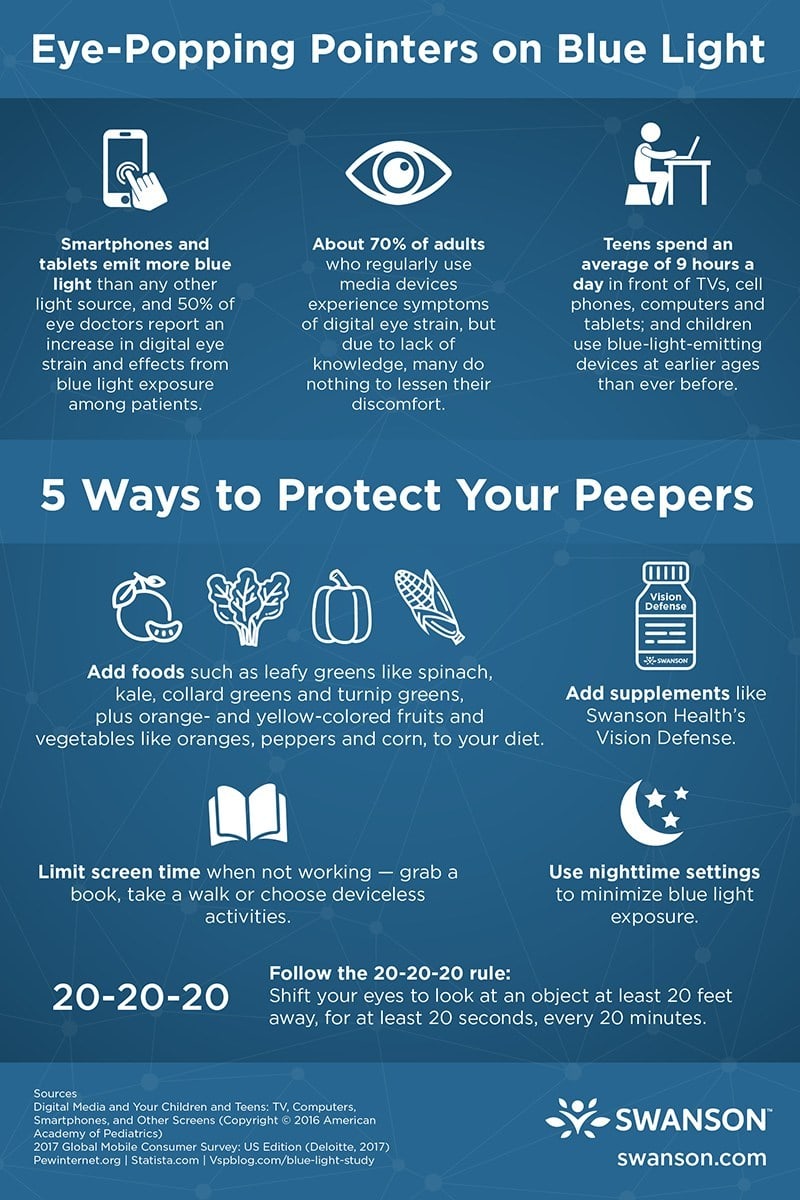 Vitamins & Supplements for Eye Health
One of the easiest ways to protect your eyes from excess blue light exposure is by taking a daily supplement with lutein and zeaxanthin.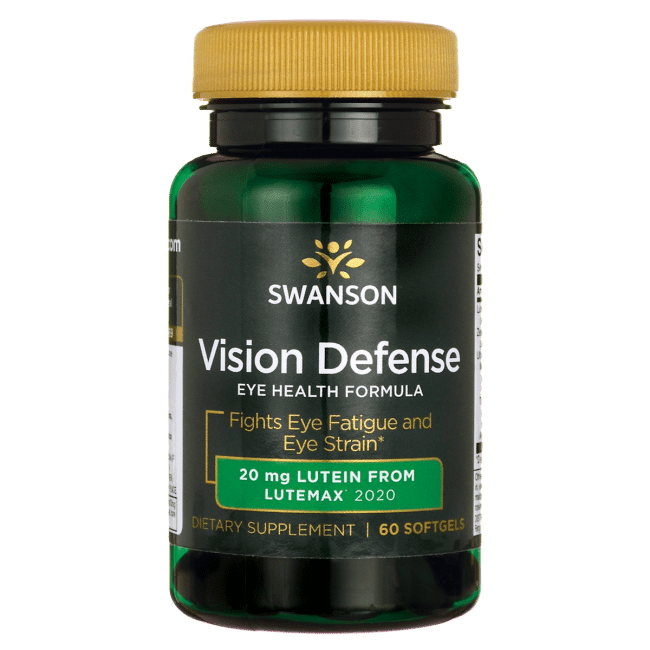 Swanson Health Vision Defense is a new lutein and zeaxanthin product that helps fight the negative effects of blue light exposure from digital devices. It delivers nutrients and antioxidants that support healthy retinas, helping to reduce eye strain and sore, tired eyes as a result of excess blue light.
Swanson Health Vision Defense Giveaway
Want to get a jump start on your eye health? Vision Defense is a breakthrough formula only available at swanson.com, but for an exclusive time, you can get 15% off Swanson Health Product + Free shipping on orders over $50 Use code MOMMY (expires 5/1).
The bonus?  You can also enter for your chance to win a bottle of Swanson Health Vision Defense today!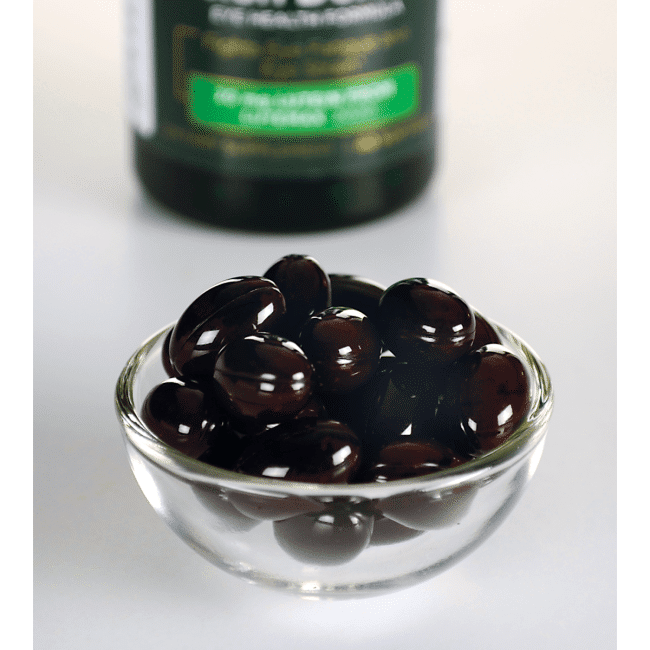 Swanson Health is passionate about helping people with health, no matter where they are on their wellness journey. They have a ton of amazing health & wellness information to help you combat the perils of modern wellness. Check out their A to Z Guide to Modern Wellness on their blog for more tips and tricks at swanson.com/atozwellness and join the conversation with #mymodernwellness.
These statements have not been evaluated by the Food and Drug Administration. These products are not intended to diagnose, treat, cure, or prevent any disease.