This is a sponsored post written by me on behalf of CORT for IZEA. All opinions are 100% mine.
When we bought our first home last year, I had grand visions to make it my own. Painting the walls, adding crown molding and buying all new furniture were all at the top of my list of home improvements.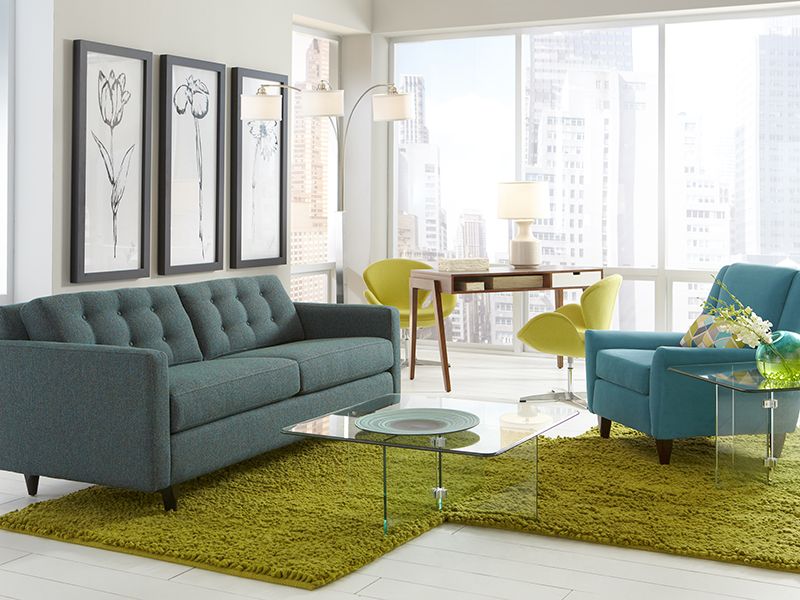 A few little details I failed to neglect were just how time consuming even the smallest project would be— and even worse, the expense was always at least triple what I budgeted. After you throw down 20% of the price of your home and pay closing costs, there isn't a lot of money left over for home decoration.
The crazy part of our moving experience was that we donated nearly all our old furniture before moving because of its size (we downsized by about 50%) and my plan to purchase all new. I had big dreams with a hefty price tag to match.
It didn't take long for us to realize that there was no way that we were furnishing our entire home in a weekend. I had the means to buy a few pieces, but nowhere near what I had envisioned.
Had I known what I do know, I would have utilized CORT Furniture Rental.
Yeah, I totally get the irony of renting furniture for my first home that I actually own. But sometimes it just makes sense, especially when you're going through a life transition. Whether you're moving to your first place, relocating, traveling long-distance on temporary assignment, moving off-campus in college or traveling from place to place in the military, CORT has a solution.
Instead of using cardboard boxes for end tables (OK, I'm exaggerating a bit— but just barely), I could have rented the essentials and then added my own personal touches until I was ready to invest in fine furnishings.
CORT has 'move-in ready' packages that make moving hassle-free and convenient.
Now that you know how easy it is to rent furniture, here are a few tips I've learned for making a new house a home.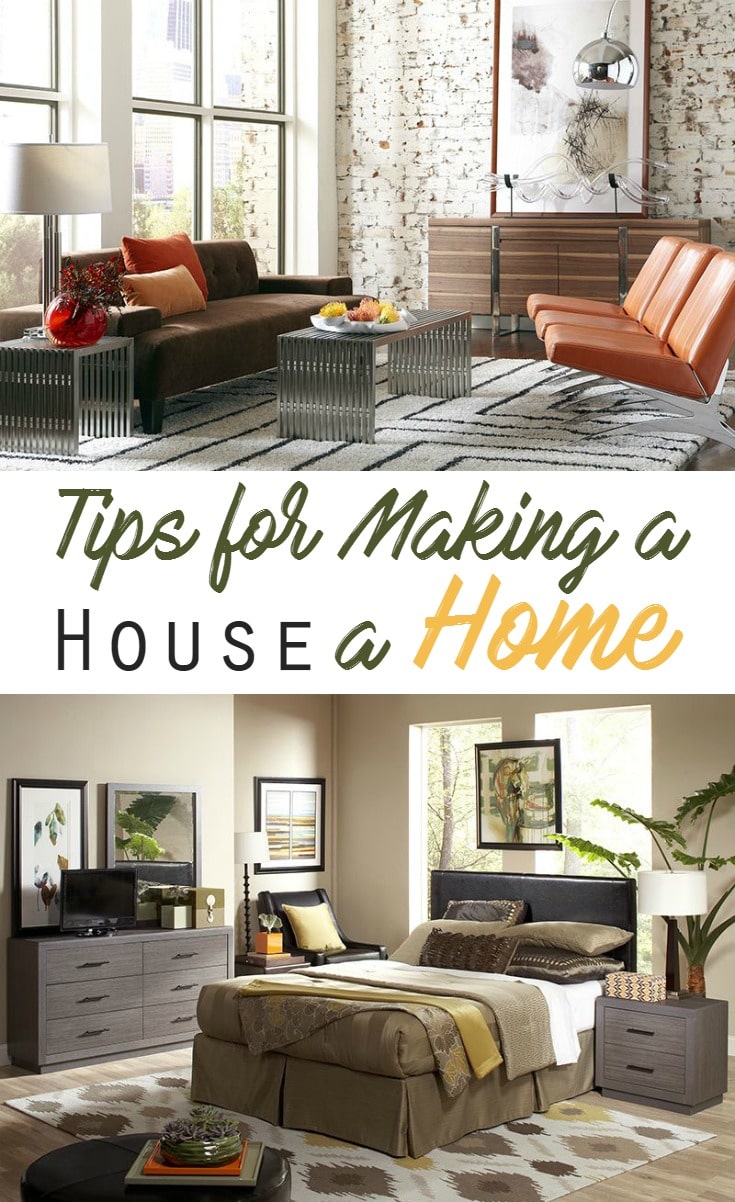 Tips for Making a House a Home
Paint the walls — One of the most inexpensive projects that you can do yourself is painting the walls of your new home. Even if the walls were freshly painted at the end of the sale, the color palette may not suit your style. Even if it's just a shade or two light or darker (I recommended always going lighter to make rooms feel larger), a coat of premium paint can make your home feel like your own. Don't try to skimp with low quality paint, brushes, rollers or tape— this is one area where patience and good quality matter.
Add color — I don't know why, but so many people are afraid of color when they decorate their home. While I enjoy the clean look of a model home, I also want my house to reflect my personality. This is why I chose yellow as my "pop of color" in my office and living room. It doesn't matter which color you choose, just choose one that represents you and use it as an accent throughout your space. This could be in the form of pillows, lamp shades or a throw blanket.
Personal touches — I really, really don't like clutter, but a house can look and feel cold and bare without personal accent pieces. I like to pick up displayable souvenirs on my travels to remind me of our family adventures. Each piece tells a story.
Don't forget the photos & artwork — My biggest mistake when I rented was not hanging photos or artwork on the walls. In the back of my mind I had the goal of buying my own place, and didn't want to get too comfortable. It was stupid. Now that I have a home of my own, photos and art are really what bring everything together. Personal photos especially make a house feel like a home.