This post is brought to you by Tiny Prints. All opinions are my own.
Doesn't it feel like the holidays are coming fast and furious this year? I'm quite overwhelmed with the fact that it's almost December and I haven't purchased a single present. And Christmas cards? Today was the first time I've given them a thought this season. I absolutely love sending (and receiving!) holiday cards— they're a nice way to show love and appreciation to family and friends, especially to those you don't see on a regular basis. And when it comes to the best Christmas cards, there's only one company I trust ... Tiny Prints!
I've been using Tiny Prints for all of my photo gifts and stationary for the past four years. I really don't think there's better quality anywhere, online or off, and the selection can't be beat.
Tiny Prints holiday card collection has a TON of new styles and designs, including:
Square, rounded, bracket, ticket & scallop trim options
Clear cards
Contemporary, Classic, Vintage, Full bleed photos, All That Glitters, Bold Expressions, Simply Chic, Woodland Wonder & The New Tradition
Matching address labels and envelope liners
The only downside to ordering from Tiny Prints is that there are so many awesome cards to choose from! I browsed around this evening and picked out my top 5 cards for this holiday season. Which is your favorite?
Wintertime Wishes Clear Cards - These clear cards are brand new and totally unique. The transparent embellishments are actually made of plastic, giving off a high-end look and feel.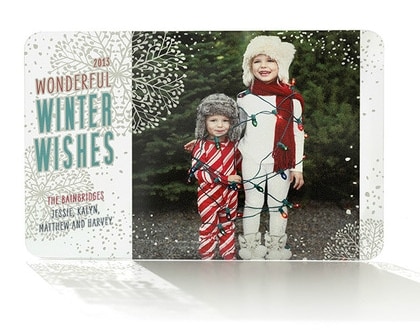 Merry Snow Globe Ornament Cards - I sent out a similar design of ornament card from Tiny Prints a few years ago and they were a huge hit. I love how these cards become instant keepsakes and we still put them on the tree every year.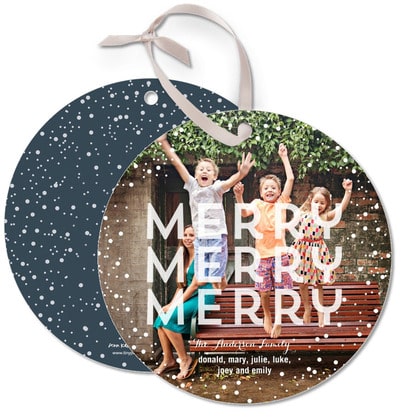 Amazing Adventures Holiday Photo Cards - As a travel lover, these cards just spoke to me and now they're a serious contender for this holiday season. I like cards that are fun and quirky, and these fit the bill.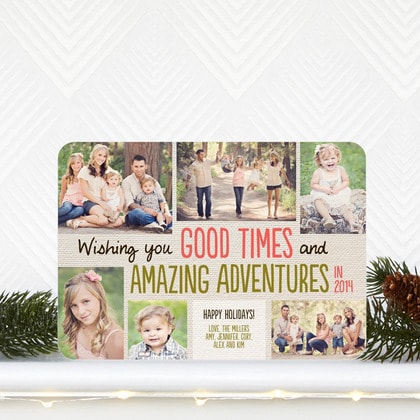 Golden Greetings with Bracket Trim - I adore the glittery gold accents on these cards and the bracket trim makes them stand out that much more.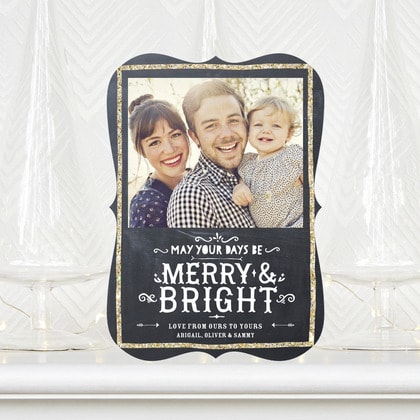 Flowery Snowflakes Business Cards - These are not cards that I would send to my immediate family or friends, but I do have a fair amount of business contacts that I would like to send holiday wishes to. I like how I can purchase both personal and business cards in the same order from Tiny Prints.