I don't always keep up to date with the latest celebrity fashion trends, but I know what I like when I see it. Recently Reese Witherspoon, a mom of three, was spotted at the airport looking casual, yet somehow chic, in a button-down shirt, white cuffed jeans and classic Nylite canvas shoes by Tretorn ... a look that I could totally pull off!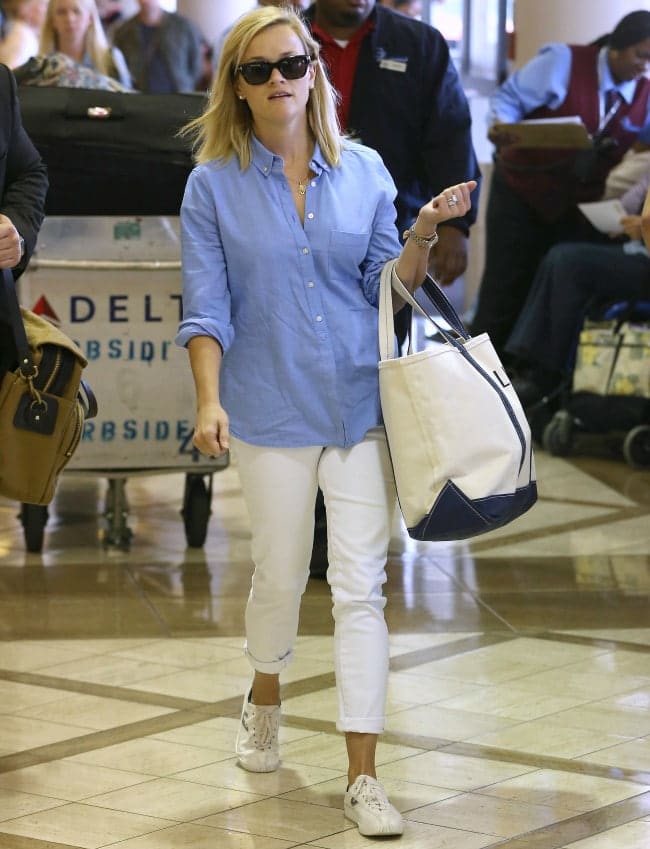 What was interesting to me was that I had all the components of this outfit, except the shoes. Living in Florida, I own a ton of flip flops and sandals. It's kind of the standard around here, and other than a couple pairs of ballet flats and a pair running shoes for working out, I don't have anything that's closed-toe and causal. Crazy, right!?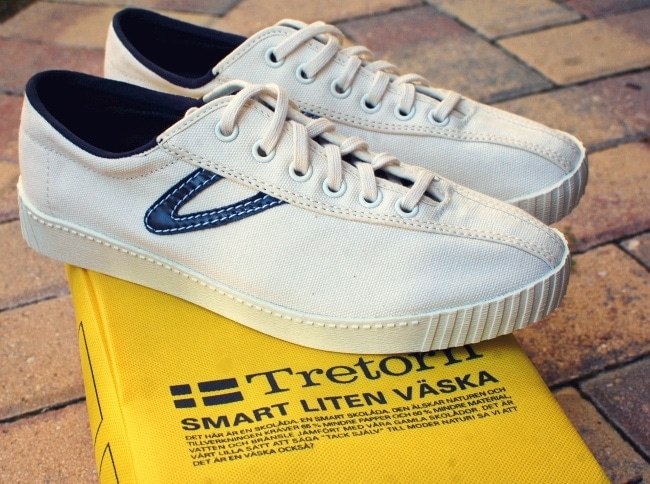 Tretorn was kind enough to send me the exact same color (white/peacoat navy) of Nylite Canvas shoes that Reese has been wearing. As soon as I put them on I knew they would become a staple in my everyday wardrobe. The canvas sneaks are super versatile, looking both cute and sporty with everything from shorts to capri jeans (we've haven't hit jean season around here!). They're really the perfect shoe for busy moms on the go. I love how I can slide my feet in without socks to take my daughter to school, go grocery shopping or even just for a walk around the neighborhood. The Tretorn Nylite Canvas will now be coming with me on all my travels — I've found that you never know when you're going to need causal shoe and these are light and easy to pack.
Tretorn, a Swedish company, has been around since 1891, so you know their shoes are built to last. The Nylite style first debuted in 1962 and is regarded as the first luxury sports shoe. Today, the line comes in a variety of fashionable colors and features 100% post industrial mesh and an EcoOrthoLite® insole to keep your feet cool and comfortable. At $65, they're a great value, too!
A sample was provided for review. All opinions are my own.