Do you have a ton of extra plastic Easter eggs lying around your house? Instead of tossing them (or stuffing them with candy!), consider making these easy DIY Jute Twine Easter Eggs.
This jute twine Easter craft is inexpensive Easter decoration. Simply place the jute twine Easter eggs in a bowl with Easter grass for a unique homemade centerpiece. All you need is plastic Easter eggs, jute twine, and a hot glue gun! Accent the twine eggs with ribbon, or leave them as is for shabby chic Easter decor.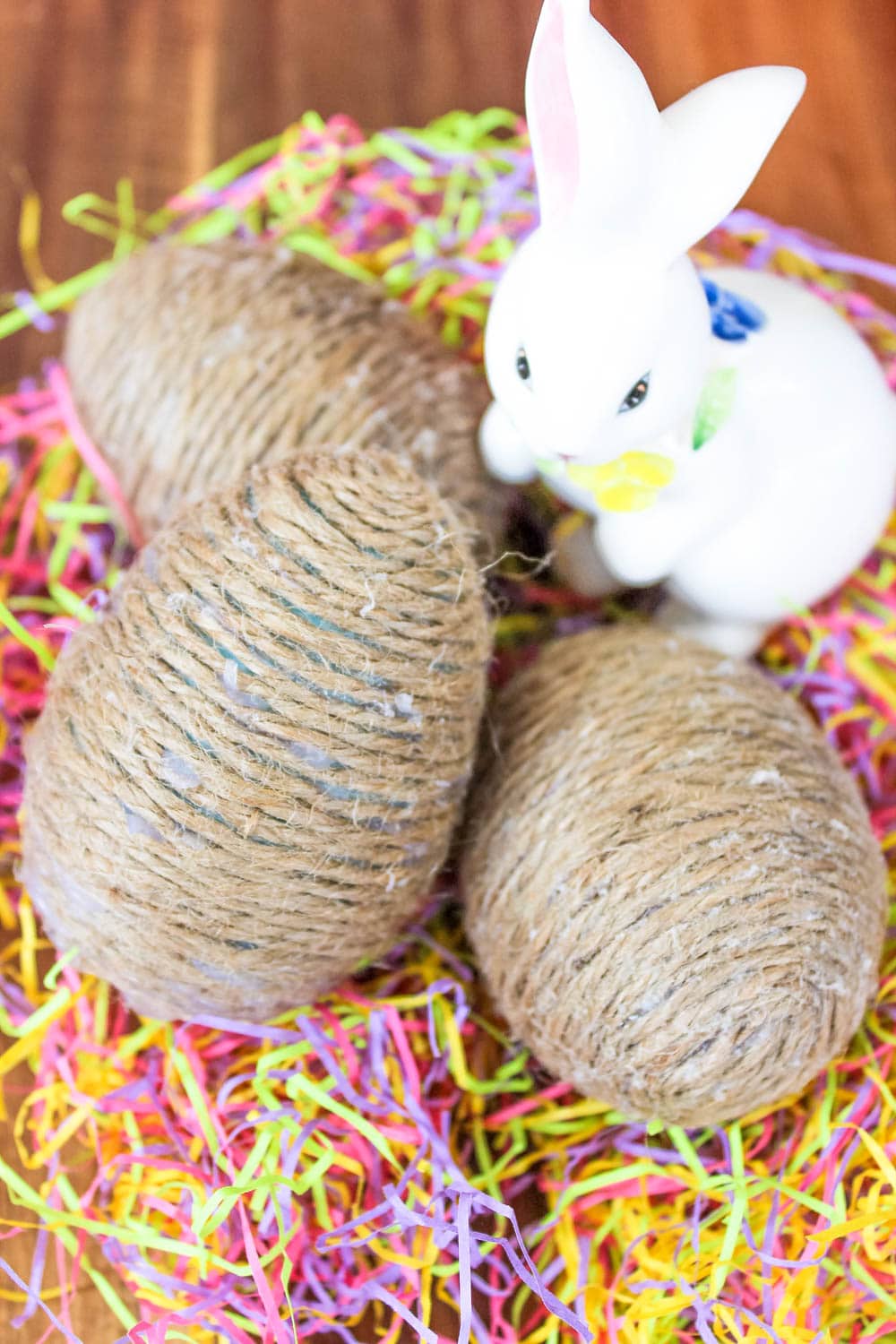 DIY Jute Twine Wrapped Easter Eggs
Materials:
Plastic Eggs
Twine
Hot Glue Gun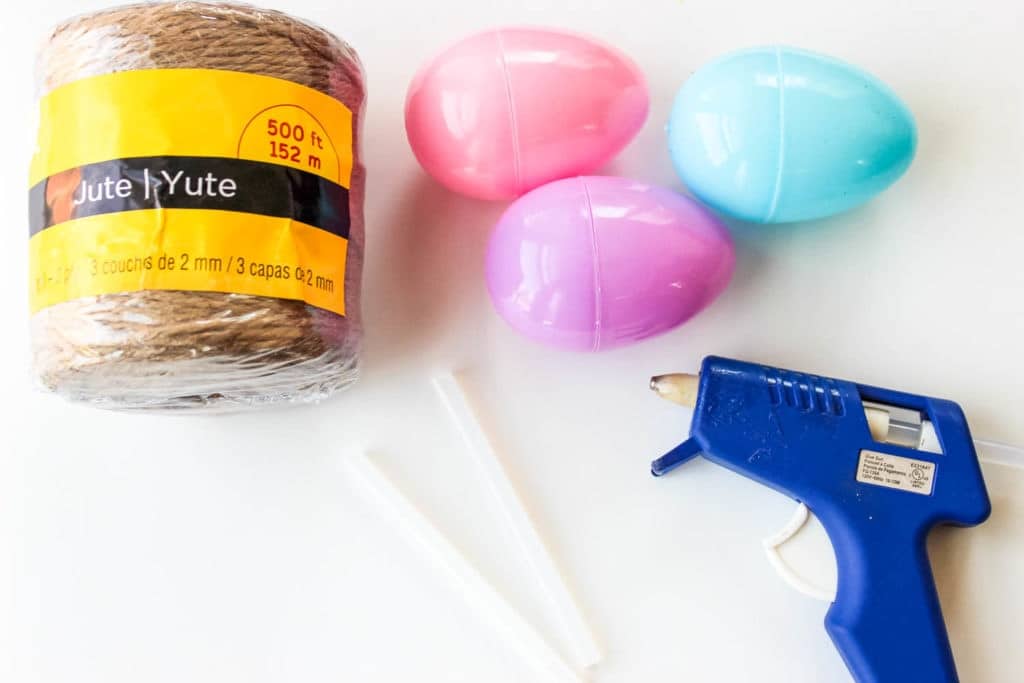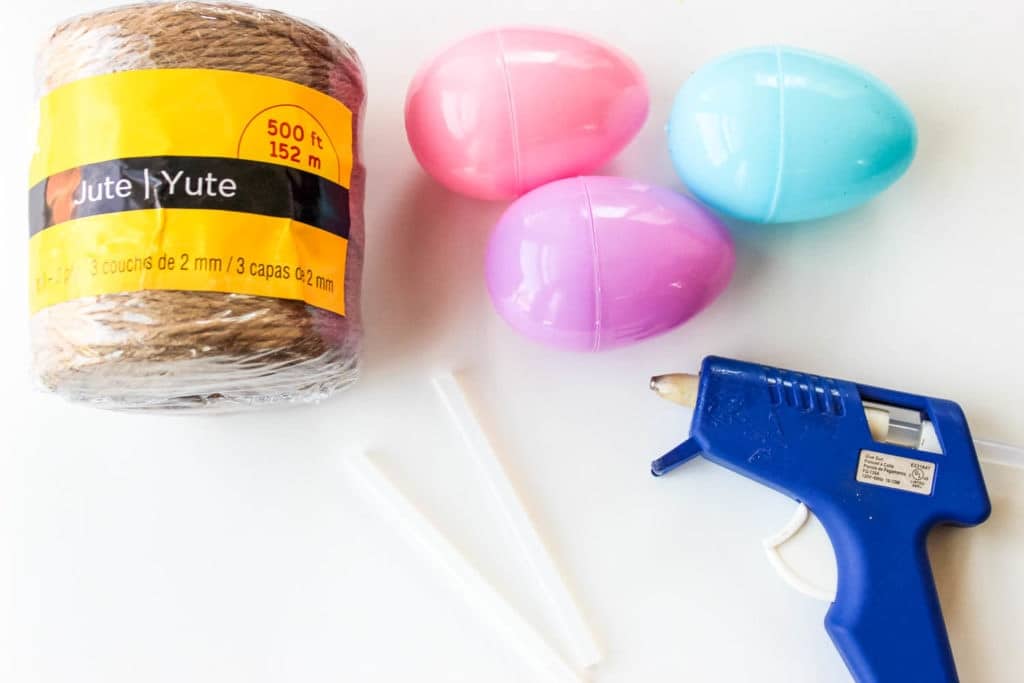 How to Make Jute Twine Easter Eggs:
1. Put a dab of hot glue on the end of the plastic Easter egg and attach the twine.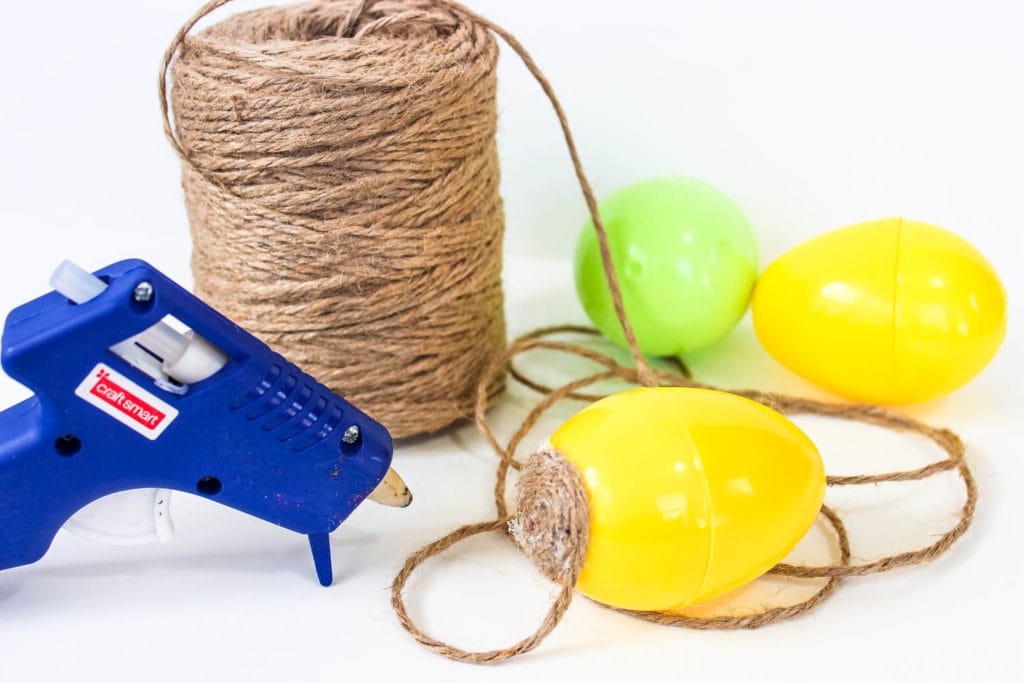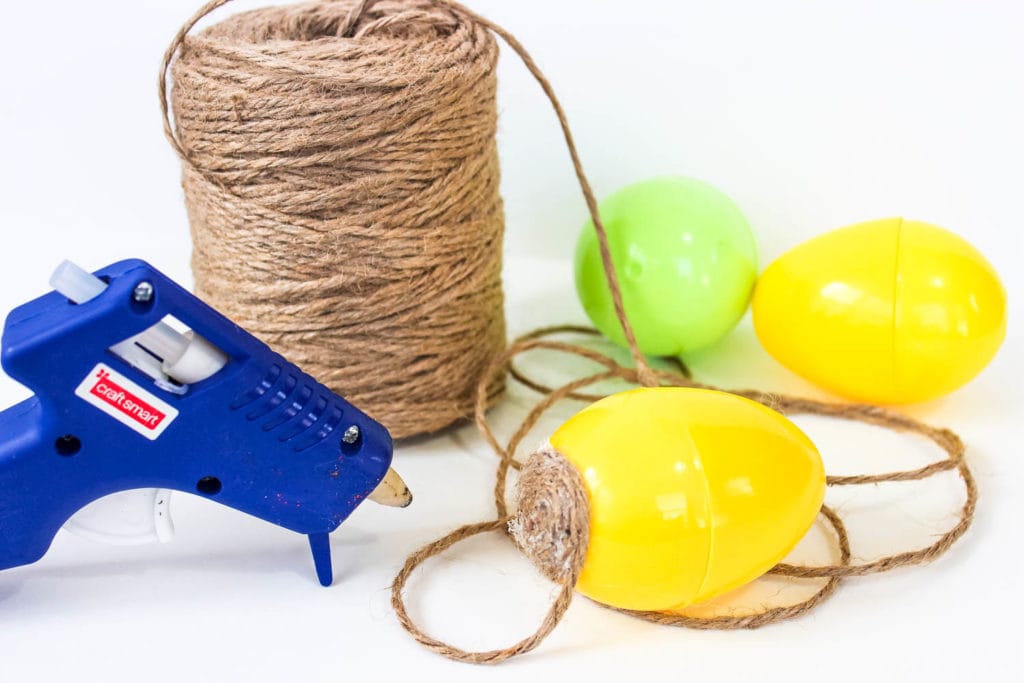 2. Begin wrapping the jute twine, periodically putting a dab of hot glue to keep the twine in place.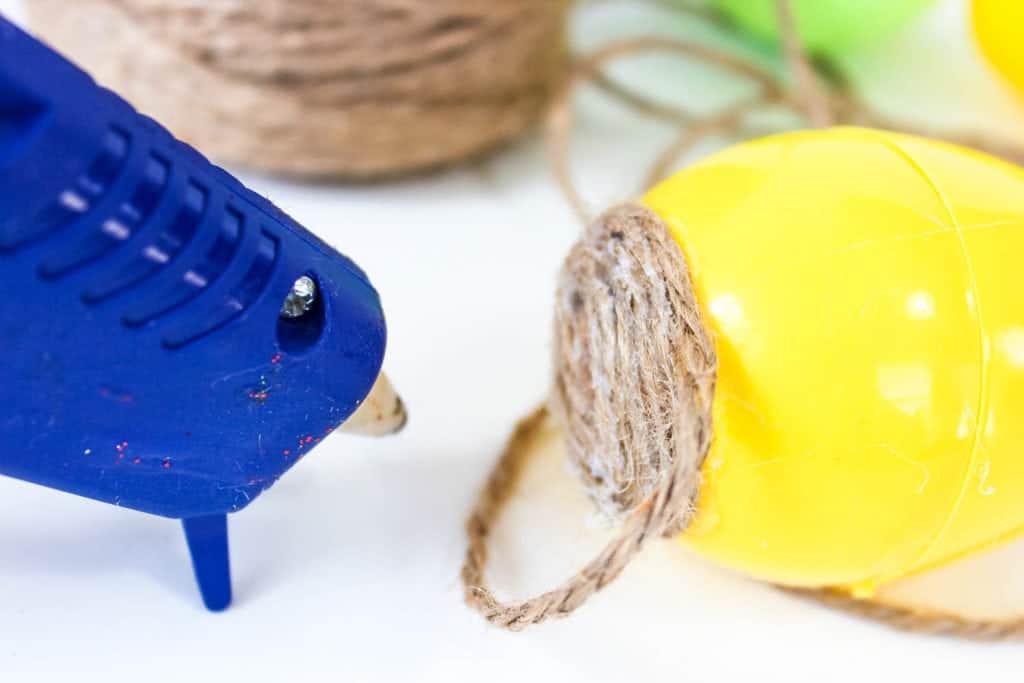 3. Continue wrapping until the egg is completely covered.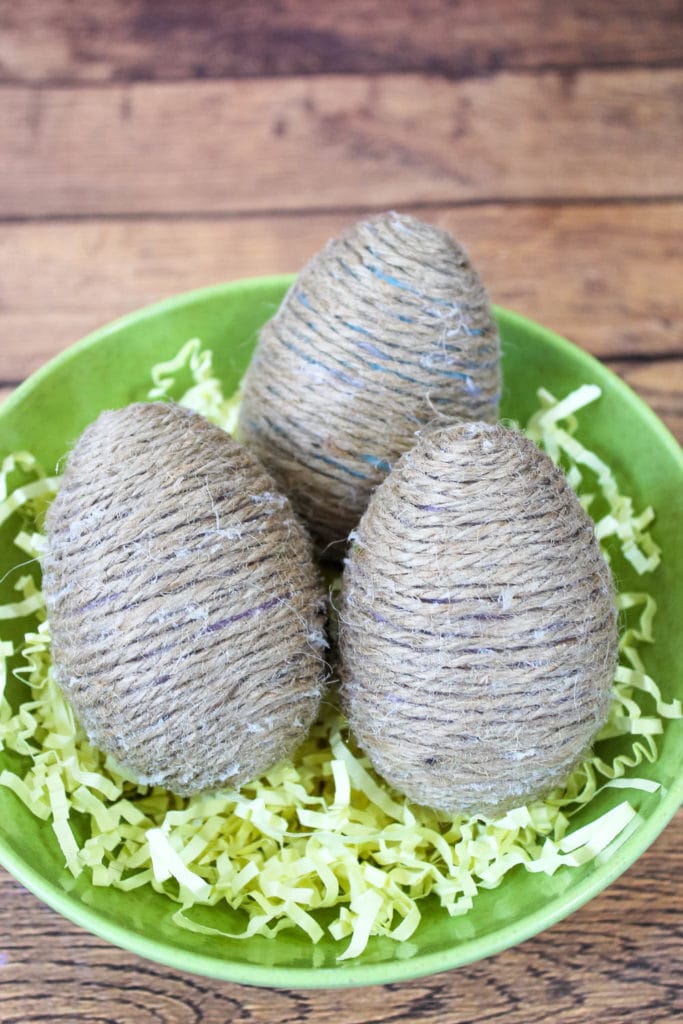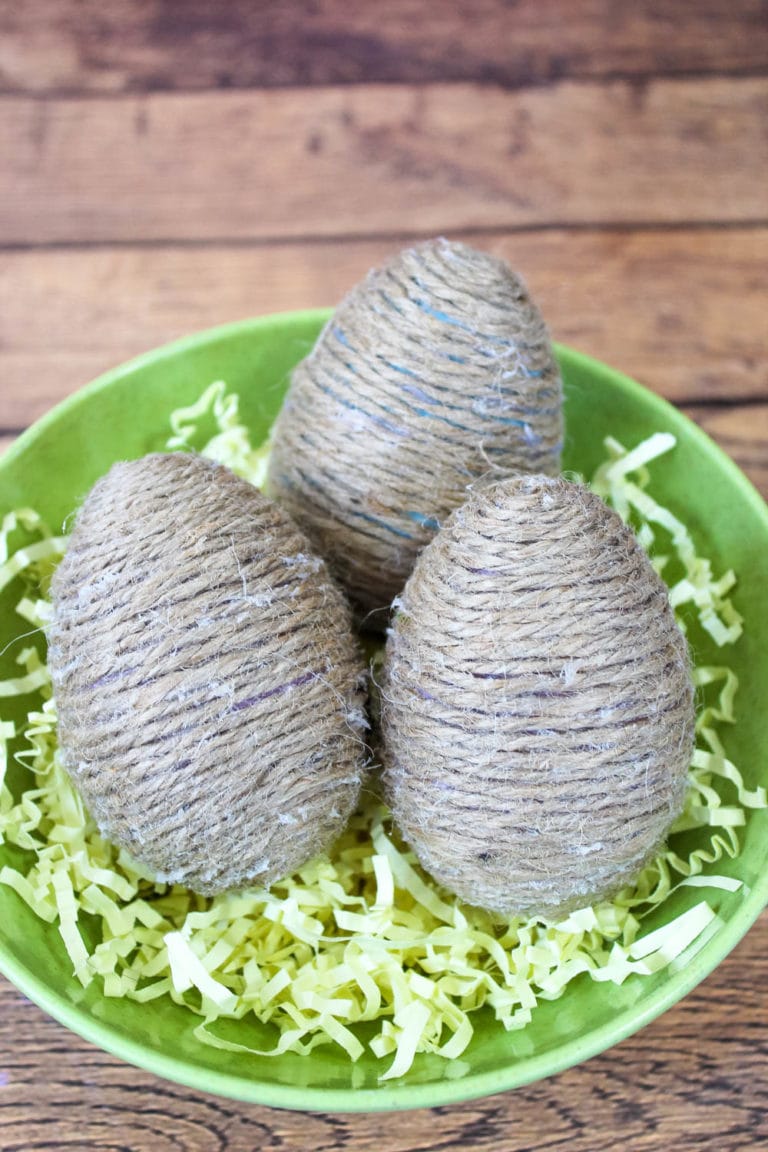 Pin this craft: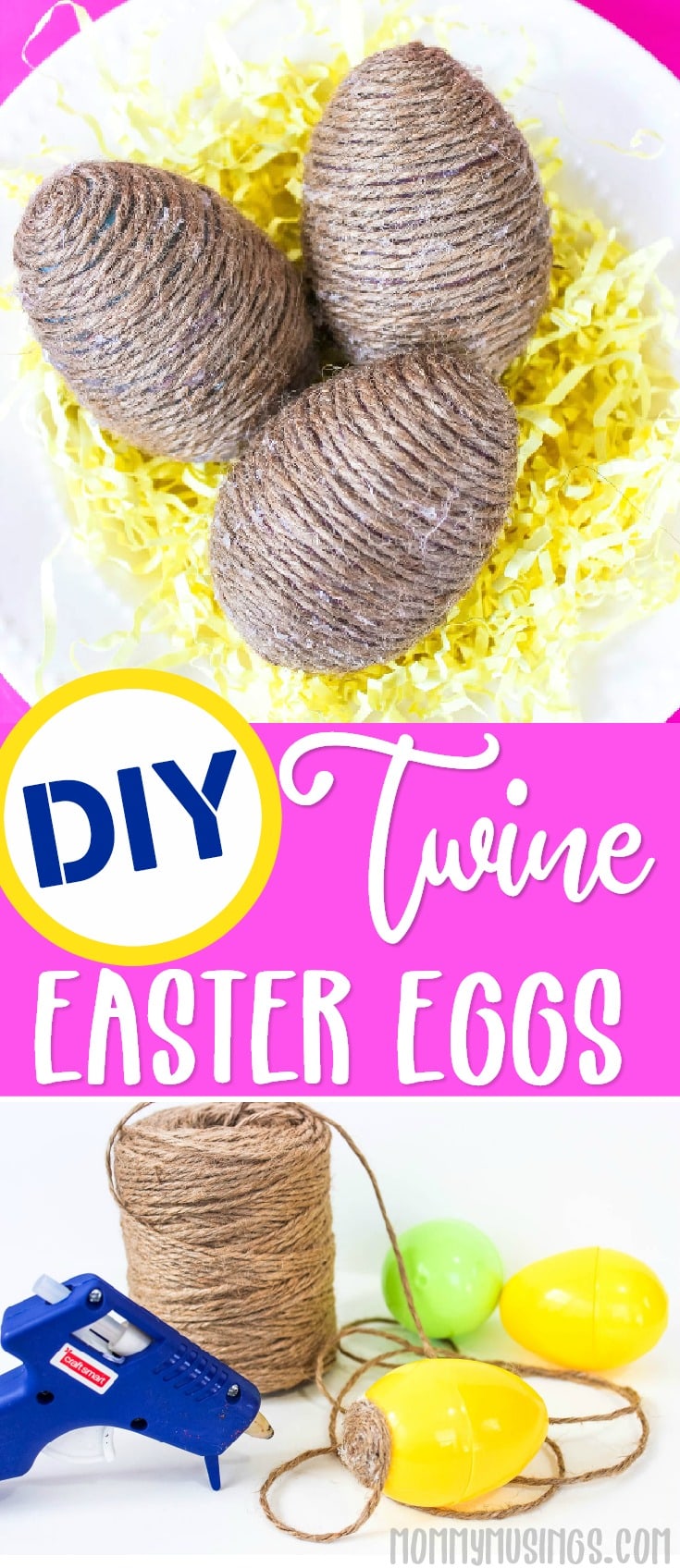 Easter Recipes You Might Like:
Easter Basket Stuffer Ideas:
Easter Craft Ideas: