Looking for a cute craft idea for your next Spring-themed or Easter party? These DIY Easter Wands are adorably sweet and inexpensive to make with most materials available at the Dollar Store.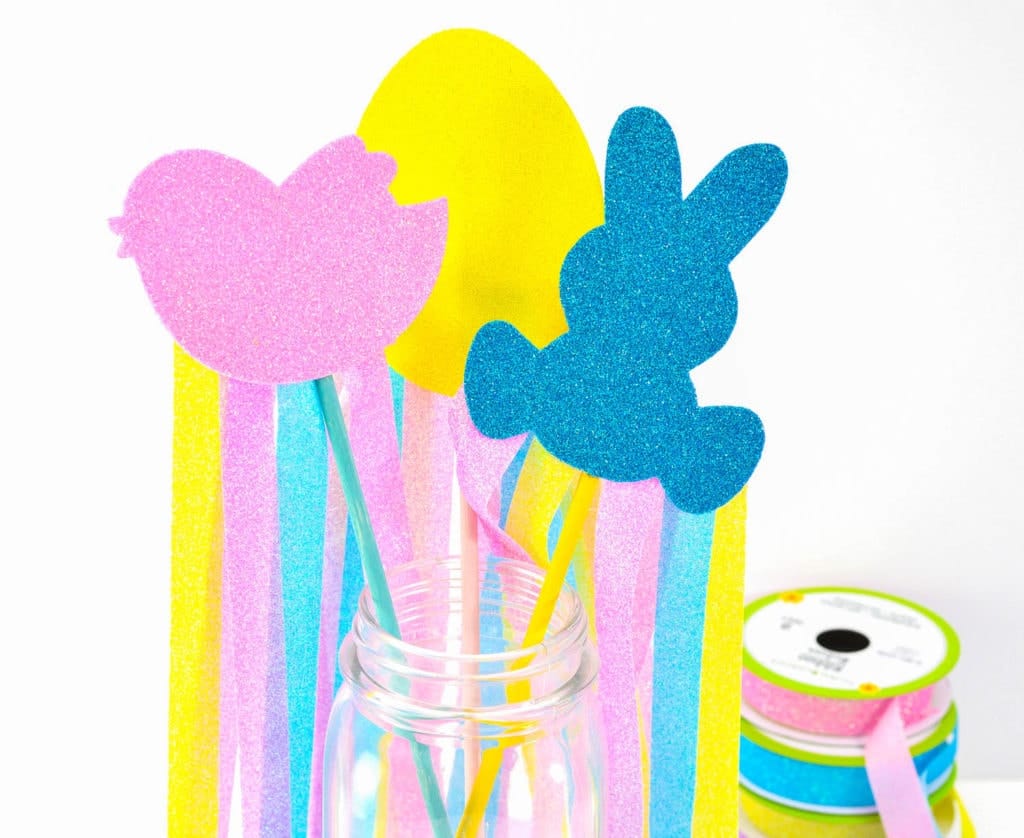 DIY Easter Wands
Here at Mommy Musings, we love the holidays! It doesn't matter the season, we're always looking for new and unique crafts and recipes to make and share. Today, I have adorable DIY Easter Wands made with supplies from the Dollar Store. Depending on the foam shapes you use, you can create chicks, bunnies, eggs or other Easter-themed wands for class parties or an easy craft for playtime at home.
These Easter wands will be a fun addition to your next springtime or Easter gathering, especially if you need an easy craft that the kids can make on their own. They'd also make great accents for Easter baskets or floral centerpieces.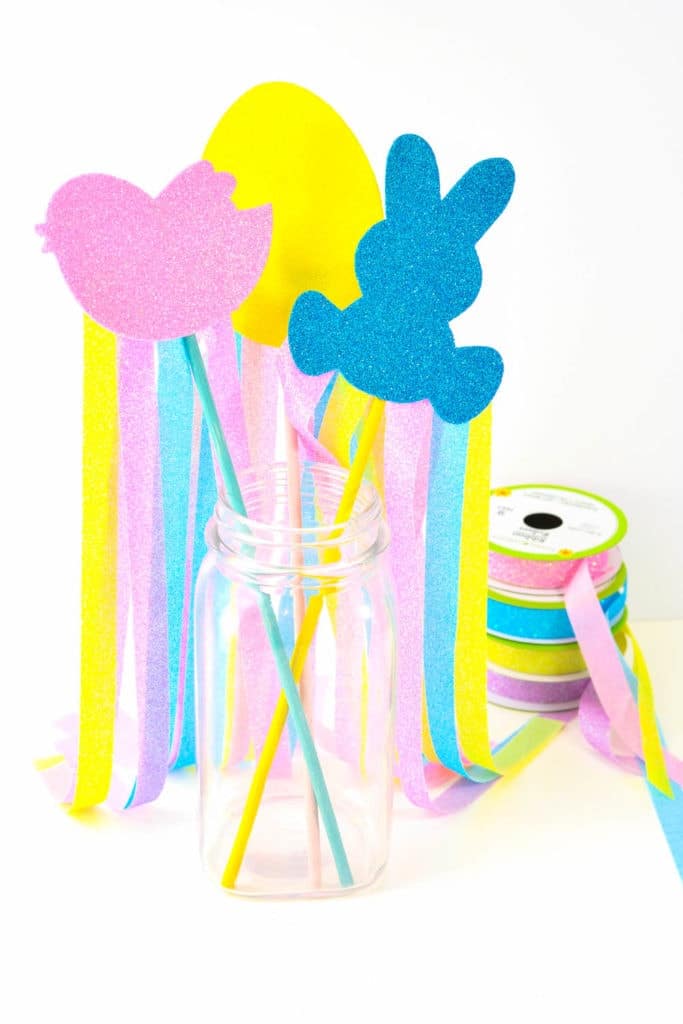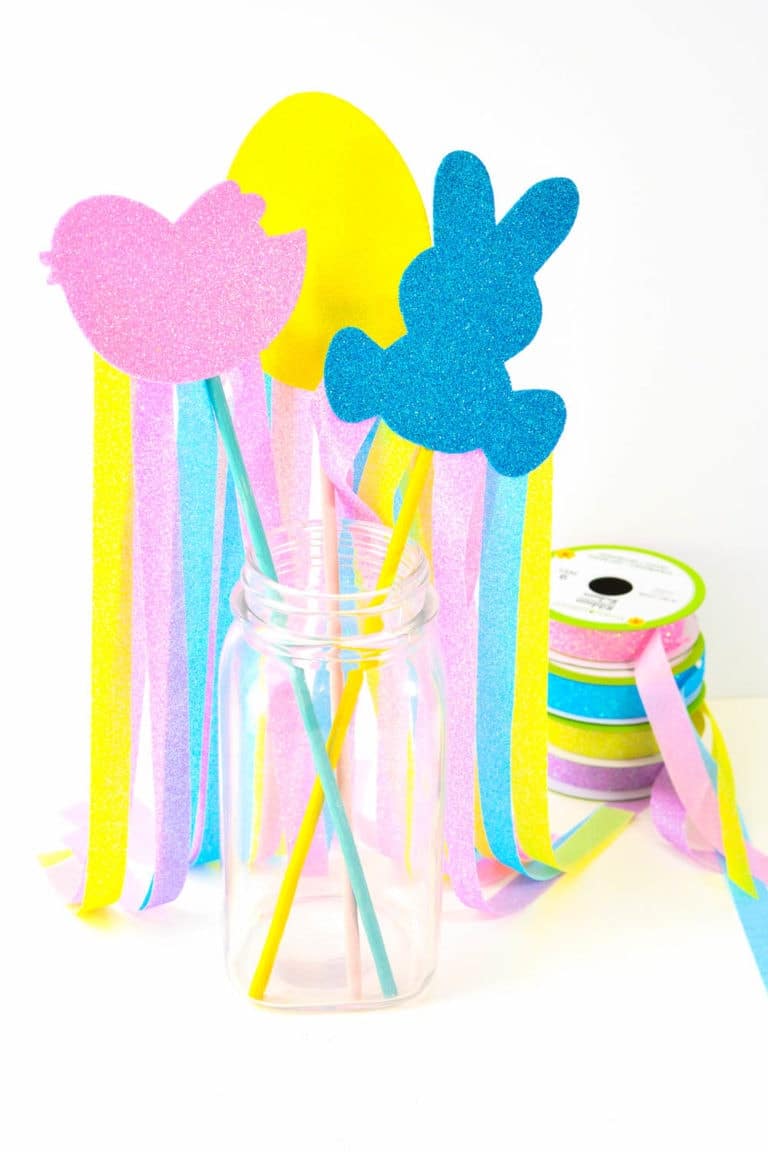 If you can't find these supplies at your local Dollar Trip, hit up Michaels or Amazon.
Easter Wands Materials:
● Easter-themed foam craft shapes
● Wooden Dowels
● Glitter ribbon in Easter colors
● Scissors
● Hot glue gun
● Craft paint
● Paintbrush

How to Make Easter Wands:
1. Paint your wooden dowels in Easter pastel colors using any craft paint you have on hand. The Dollar Store often carries paint sets or individual containers of craft paint as well.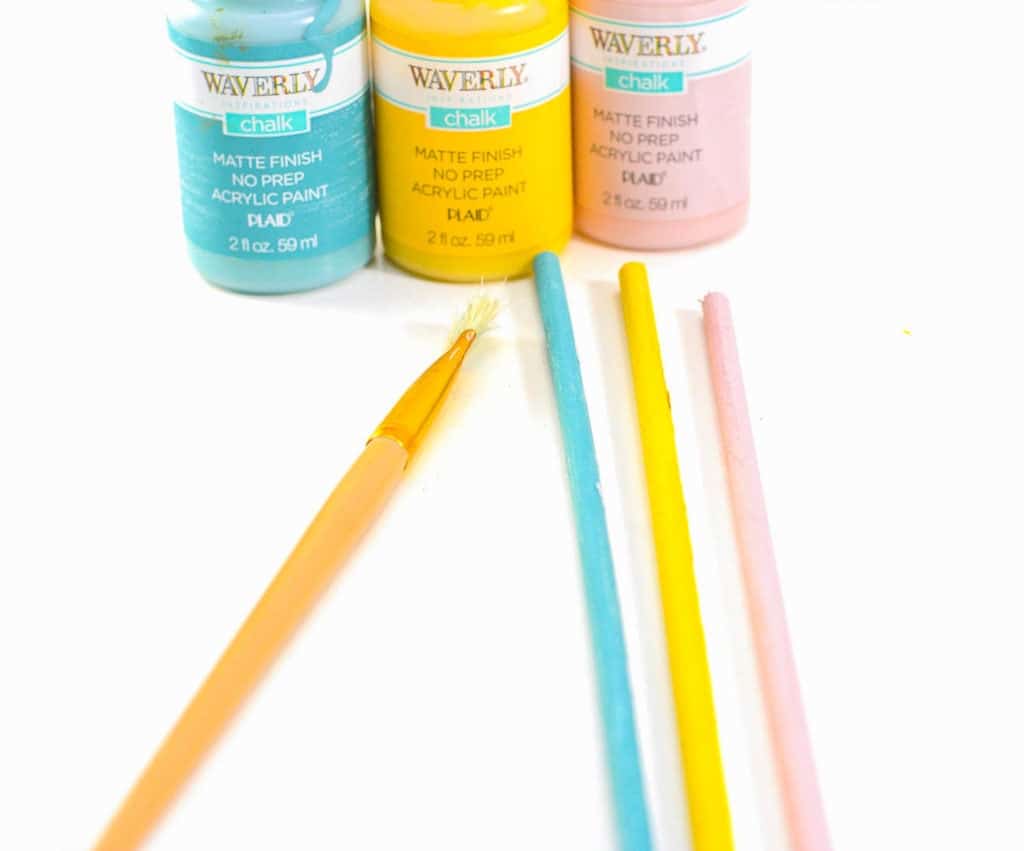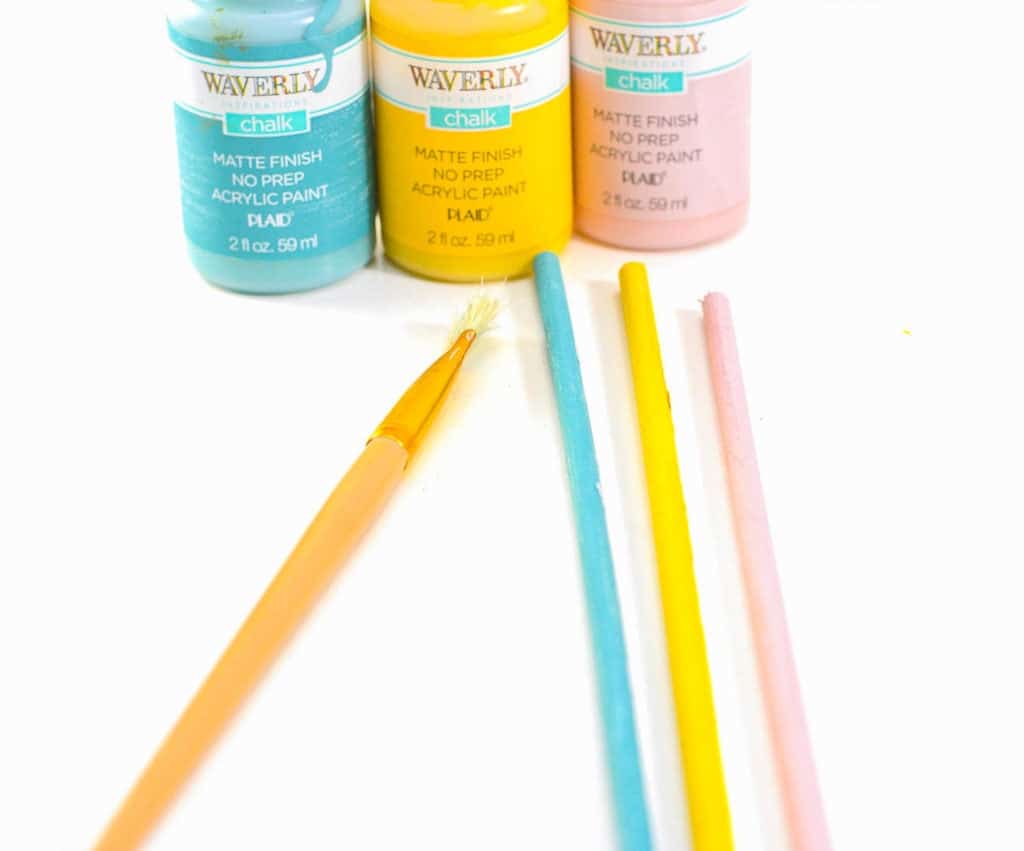 2. Once your wooden dowels are dry, glue each one to the back of a glitter Easter-themed foam craft shape.
3. Cut some Easter colored glitter ribbons from the Dollar Store to various lengths.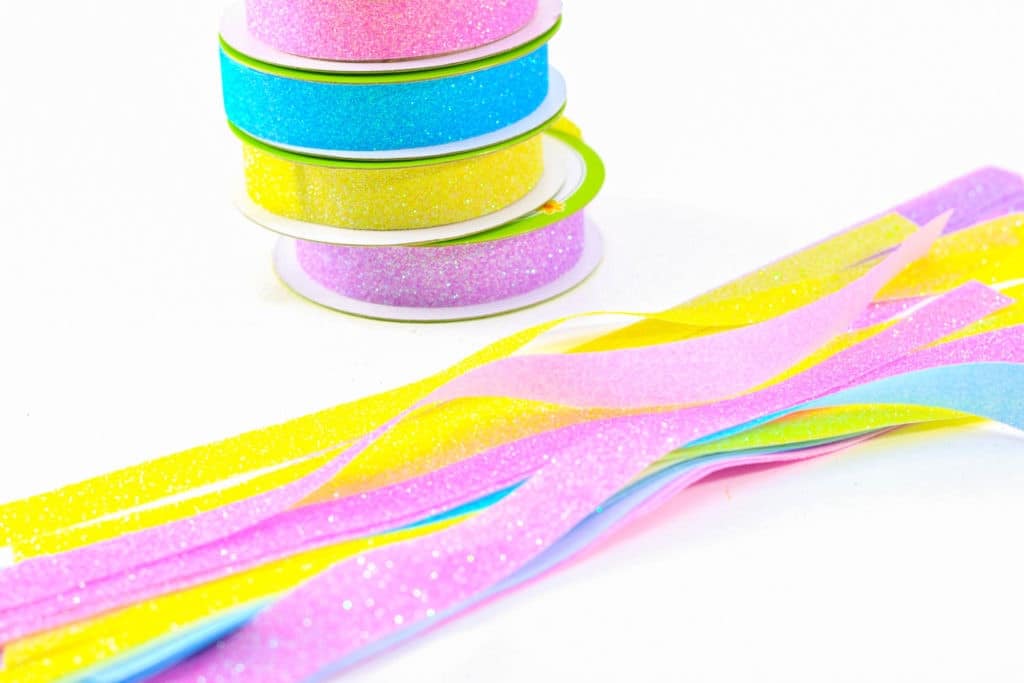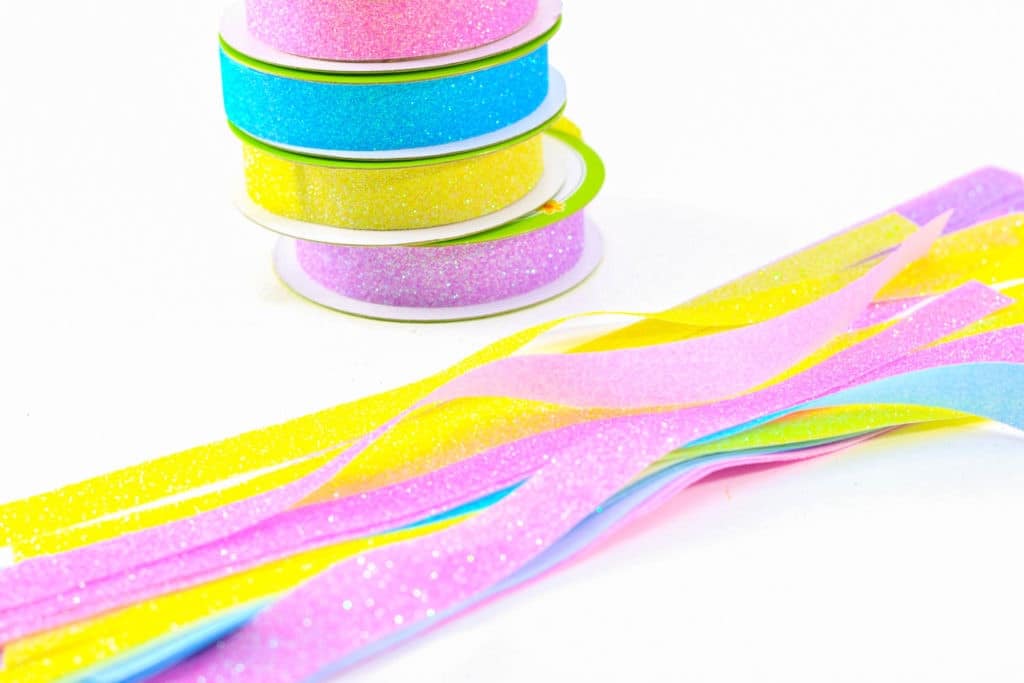 4. Glue the cut strips of ribbon to the back of the craft foam shapes on the wooden dowels.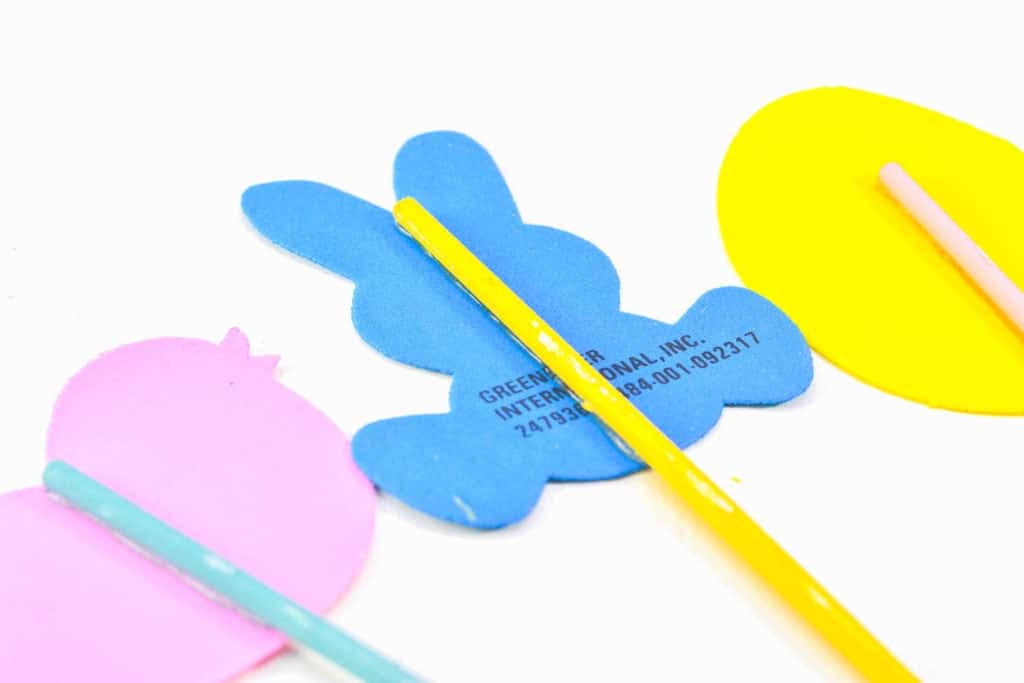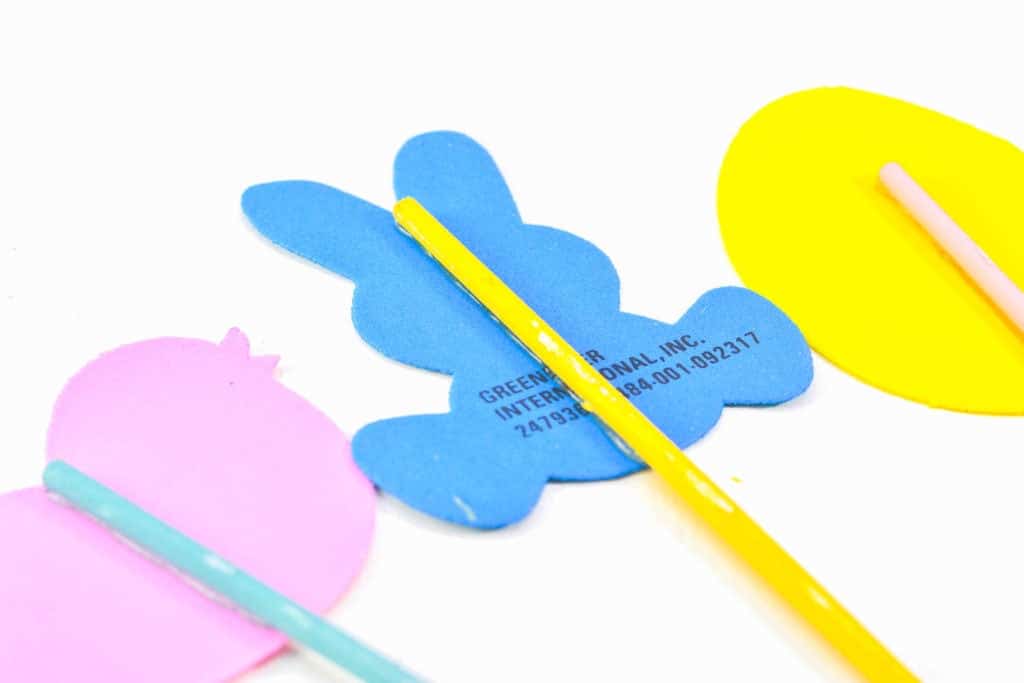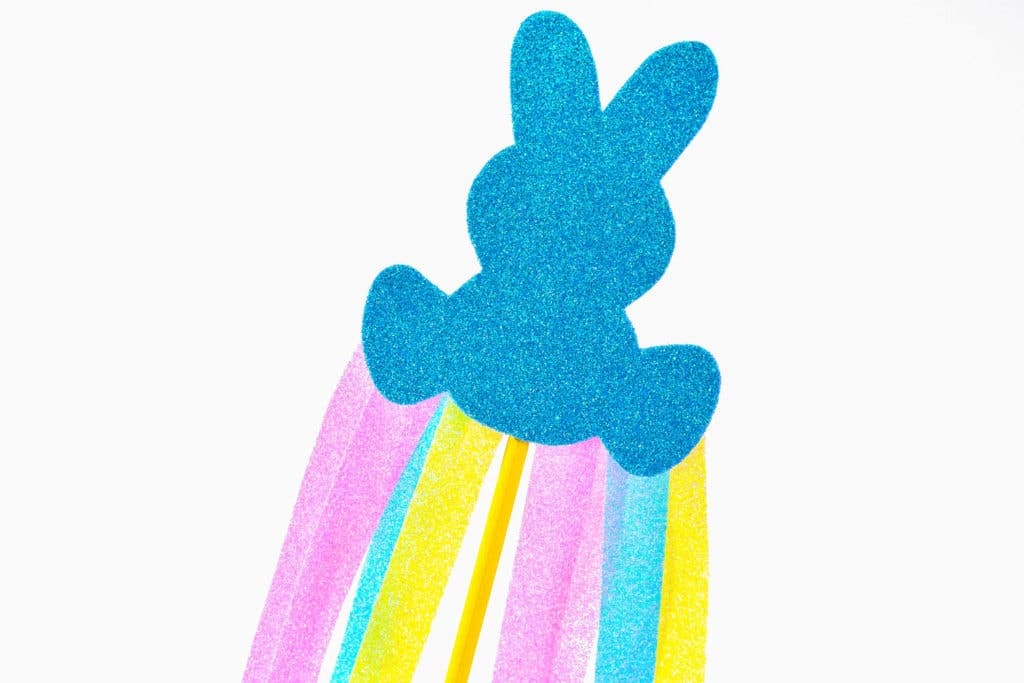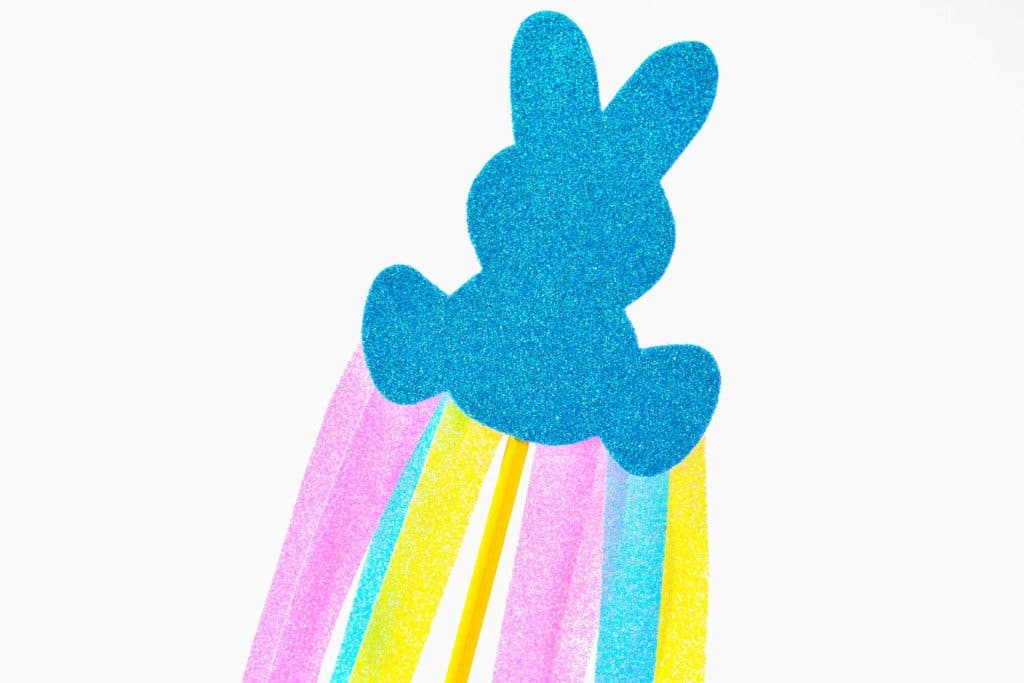 Pin this craft: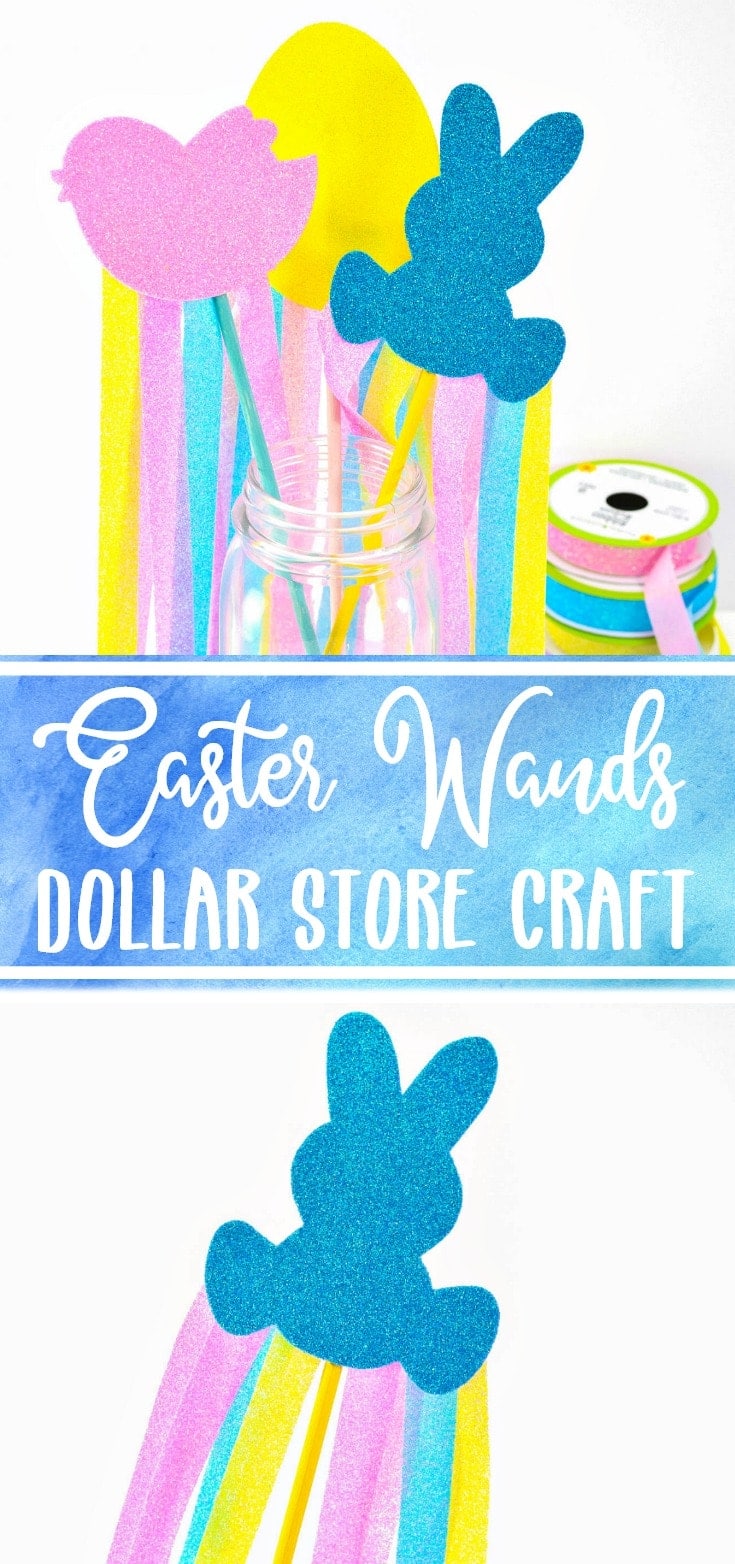 Easter Recipes You Might Like:
Easter Basket Stuffer Ideas:
Easter Craft Ideas: