Quebec City is magnificent!
I really cannot even begin to describe my whirlwind experience in Quebec City. It was everything I could have possibly imagined, and still better than expected.
If you are new to my blog, I am a Florida native who had never seen snow until this past weekend when I visited Quebec City for the opening of the Winter Carnival.
I think I fell in love with Quebec City the moment I arrived. Even though Quebec is in North America, it's extremely European. This is evident right away when everything is in French!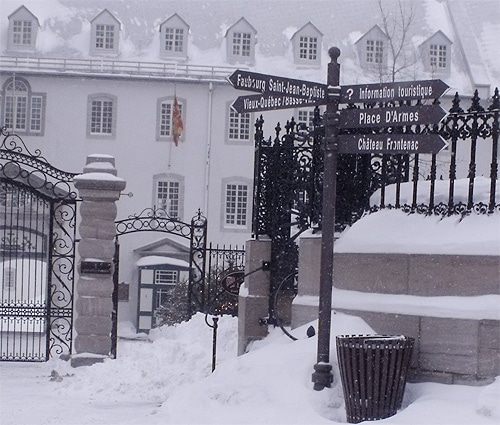 Not to worry if you don't speak French (like myself), most Quebecois know English and are very accommodating. As a whole, I found everyone to be very friendly. I think it helps when you learn a few key French words like 'Bonjour' and 'Merci' and use them appropriately - they like to see Americans at least try a little of language.
I arrived in Quebec City on Thursday afternoon and checked into the Hilton Quebec.
This was a typical convention style hotel- modern and clean. I think the location of  Hilton Quebec makes it a really good option when coming into the the city...very central.
The views were just breathtaking!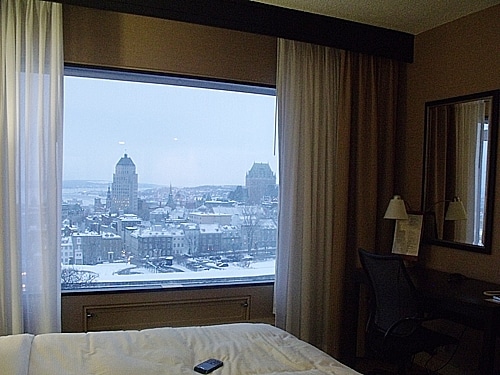 I also cannot get enough of the Hilton bedding- cozy and warm, perfect for a good night's sleep after a cold day.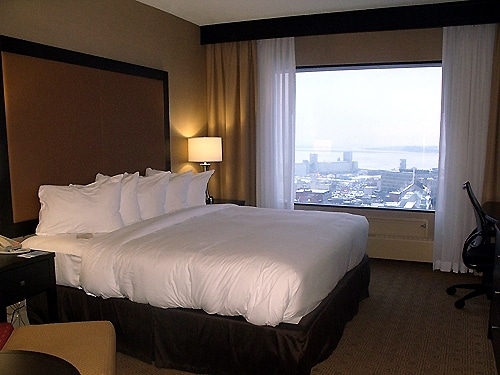 I received a little gift from Quebec City Tourism, which was more helpful than I think they realize. The mittens, neck warmer and heat packs were especially useful on my trip.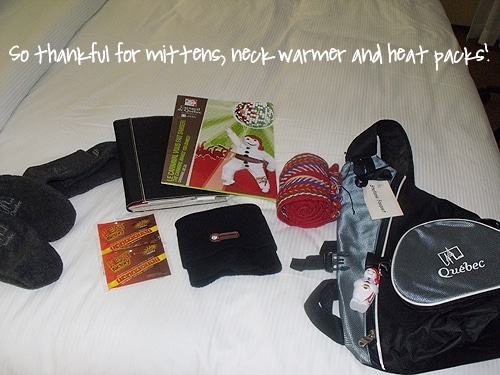 I didn't have much time to relax before dinner at Le Cafe du Monde. This was a typical French style Bistro and the food was delicious. Seriously OMG good. I also met a new friend, Canadian mom blogger Kat from UrbanMoms.Ca.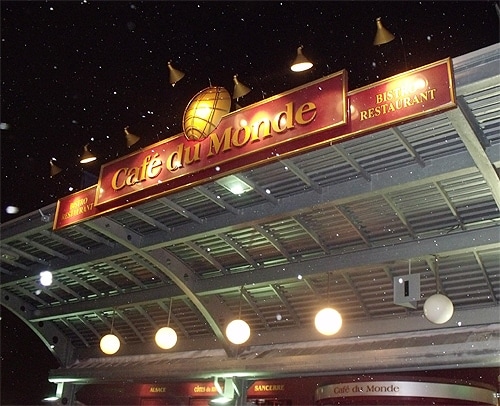 I had the Table d'hôte which is a choice of appetizer, entree and dessert. My selections were-
Artichoke and smoked salmon flan - This was surprisingly delicious. I love salmon and artichoke, but was unsure of the preparation. It was mild, creamy and very good. I still don't know what the red things are on top, but I am thinking a type of pepper.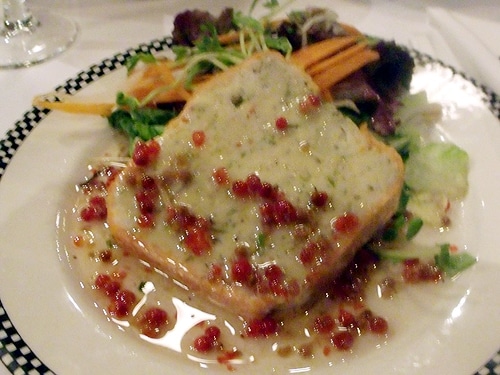 Classic steak-frites with watercress butter (served with Cajun mayonnaise) - Heavenly. I could eat this everyday. I have never in my life eaten fries with mayonnaise, but this was no ordinary mayonnaise. I could have dipped anything in there and it would have tasted better.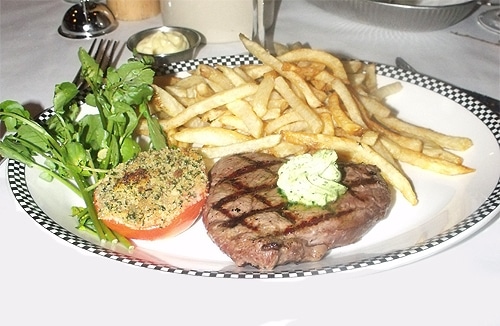 Pear and sugar pie - The filling was similar in flavor to crème brûlée and was very yummy.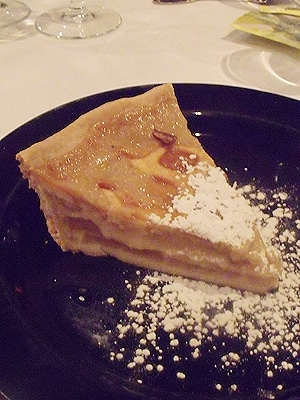 I also enjoyed a drink with my meal,which the name of escapes me, but it was a sparkling ice cider with a slice of apple. Délicieux!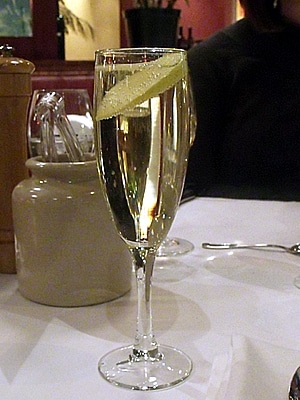 I was pretty tired from a long day of flying so I went back to the hotel after dinner. I found a nice surprise waiting from me, courtesy of Hilton Quebec (follow them on twitter @HiltonQuebec).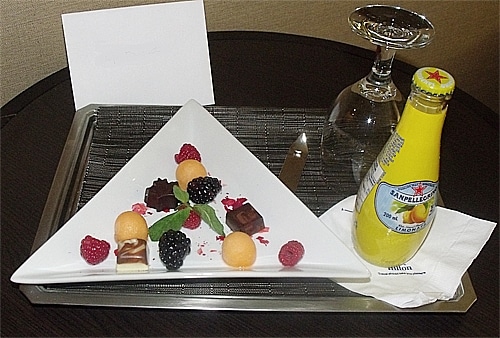 How did they know San Pellegrino Limonata was may all time favorite beverage?  The maple leaf chocolate was the best. It didn't take me long to realize that anything with Canadian maple syrup in it tastes delicious 🙂
Next I visit a few of the many family friendly attractions in and around Quebec City as well as the opening celebration of the Winter Carnival ---> Family-Friendly Quebec City.
Many thanks to Quebec City Tourism for hosting my visit.