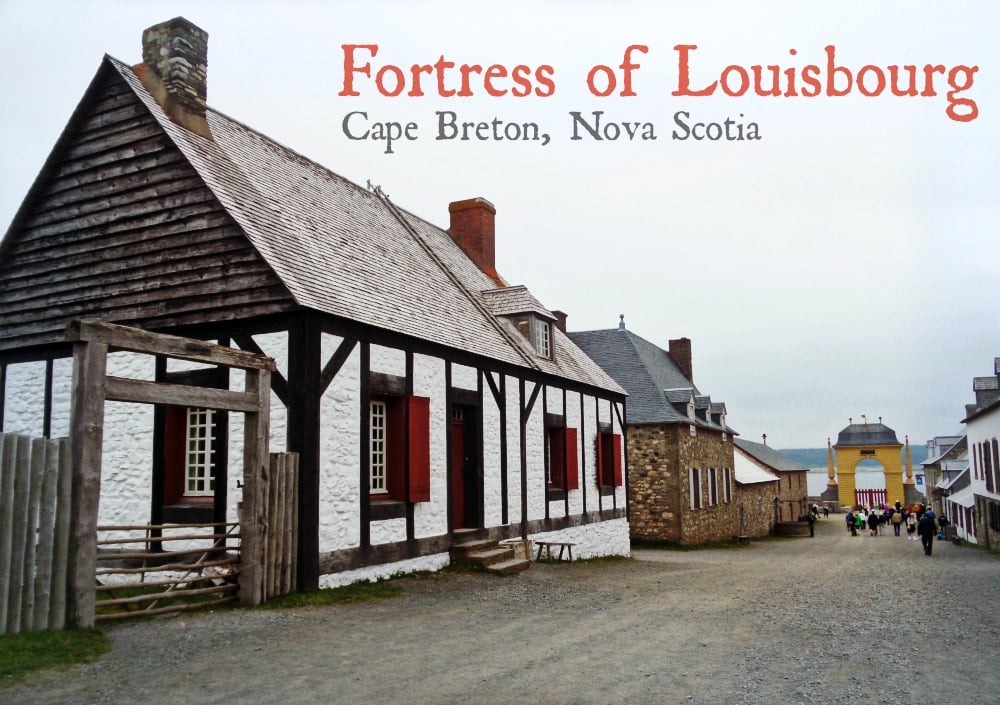 When my daughter and I sailed Canada/New England on Holland America Veendam this past summer, we were given the option of taking an excursion when we docked in Sydney, Nova Scotia. The port of Sydney is known for having the World's Largest Fiddle— and while that's an interesting site to see (located right at the cruise terminal), there's quite a bit more to discover on Cape Breton Island.
My 9-year-old actually suggested the excursion "Relive History at the Fortress of Louisbourg" because she thought it would be fun to visit a reenactment village. When I found out the Fortress of Louisbourg was celebrating its 300th anniversary in 2013, I knew it was the right choice for us.

Quick history: The original settlement in Louisbourg was founded in 1713 by the French and developed over several decades into a booming fishing and trade community. Fortified against the threat of British invasion, Louisbourg was besieged twice before finally being destroyed in the 1760s. Now, the Fortress of Louisbourg is a National Historic Site operated by Parks Canada, and the largest reconstruction project in North America. 
I can't remember the exact amount of time it took us to get from Sydney to the Fortress of Louisbourg by bus, but I would guesstimate 45 minutes. I do know it was just enough time for my girl to get in a little cat nap.
The first part of the excursion featured a guided group tour. We were led to a few of the more popular areas within the fortress— a costumed soldier gave us an inside account of life in 1744 before visiting the chapel; Madame DeGannes, the wife of a Captain, took us inside her home and gave us a look her day-to-day routine; and we got a lesson in colonial chocolate making and sampled American Heritage hot chocolate at the Grandchamp property. We also made a quick stop at the King's Bakery, where we purchased a small loaf of Soldiers' Bread for $2.50 CAD.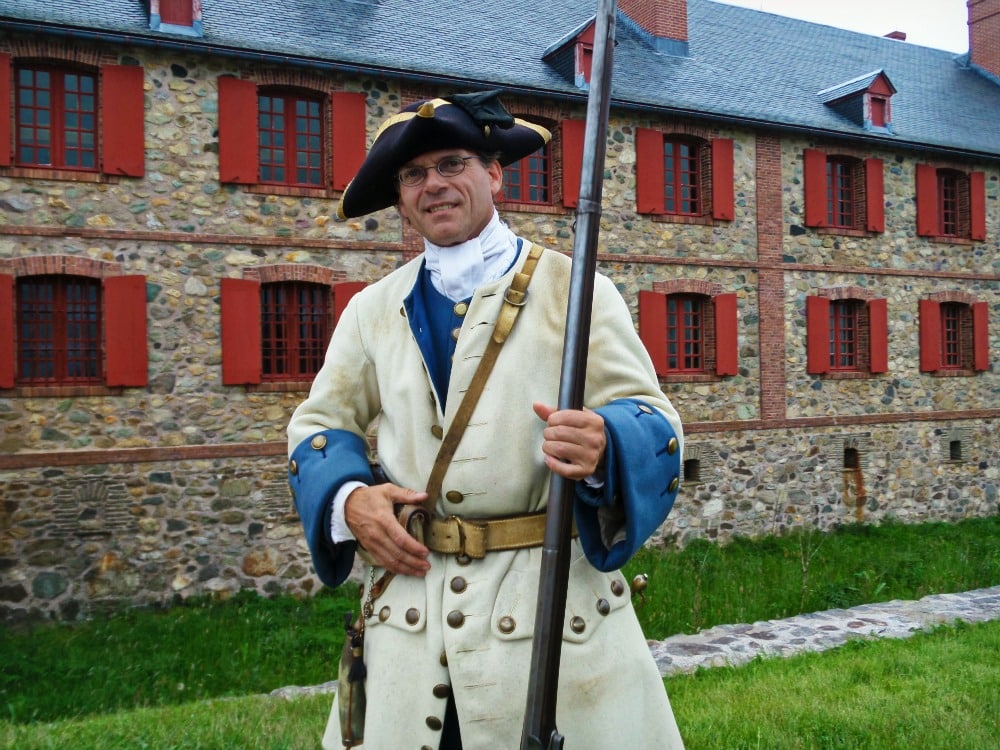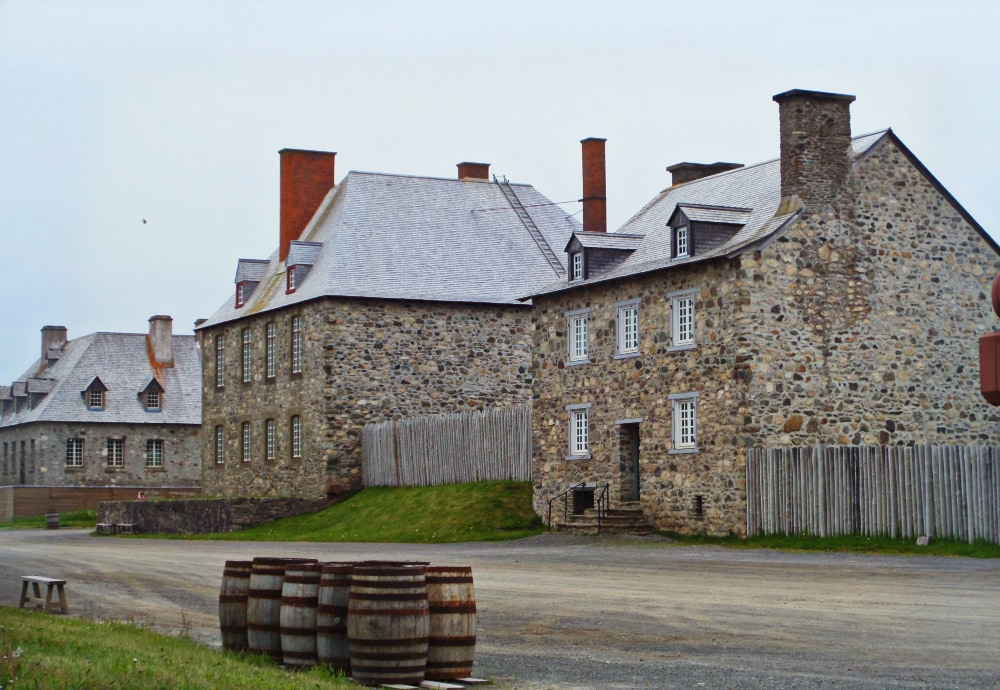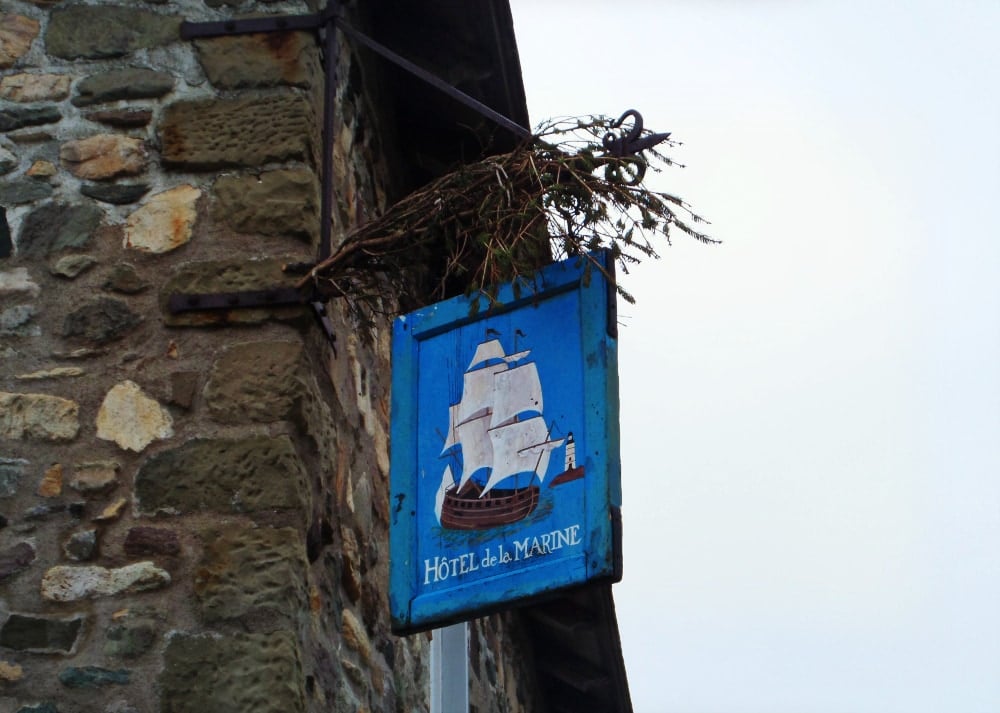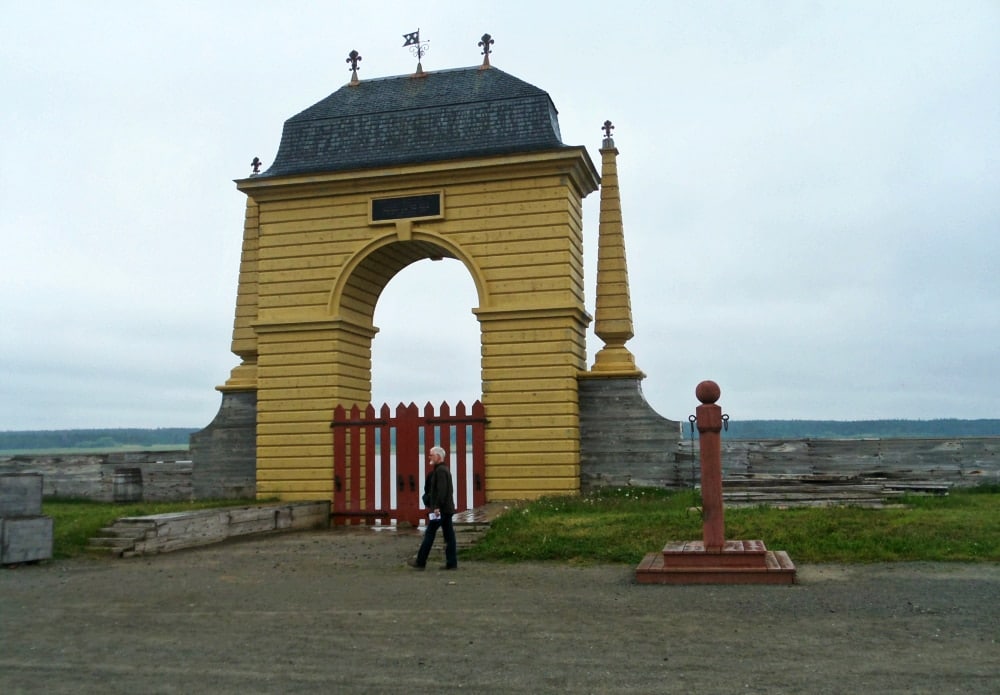 The second part of the excursion included an hour and a half to explore on our own. When I really had a chance to look around, I was completely taken by the beauty that surrounded us. There was a drizzle of rain and a light mist of fog in the air which seemed to amplify every detail.  I've never been to Ireland, but I imagine it looks similar to this.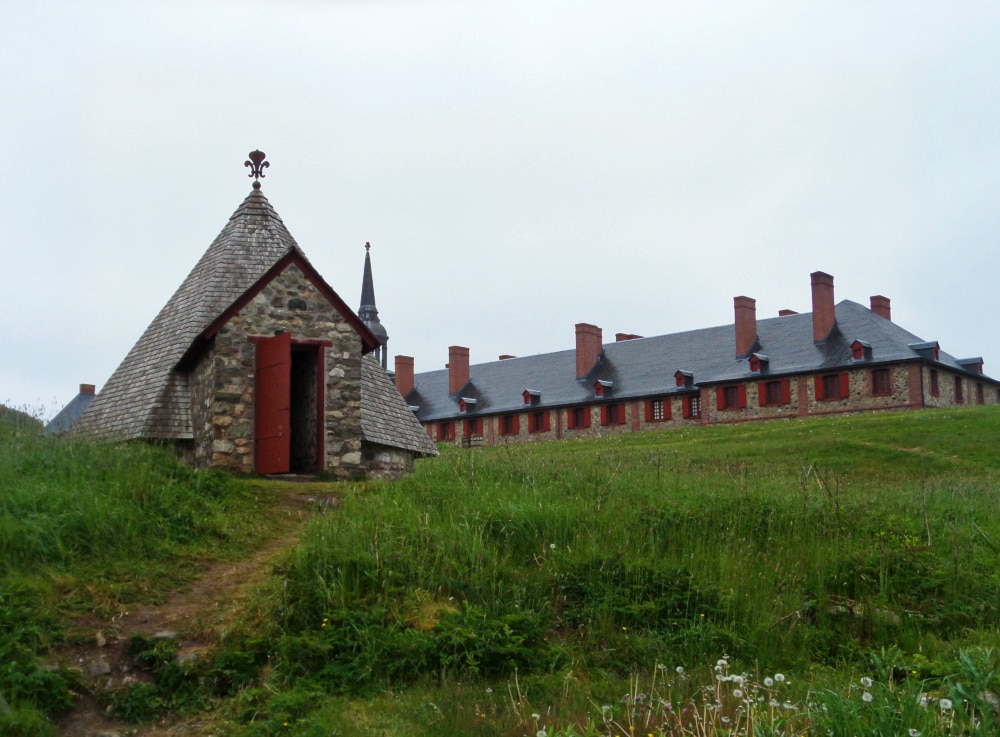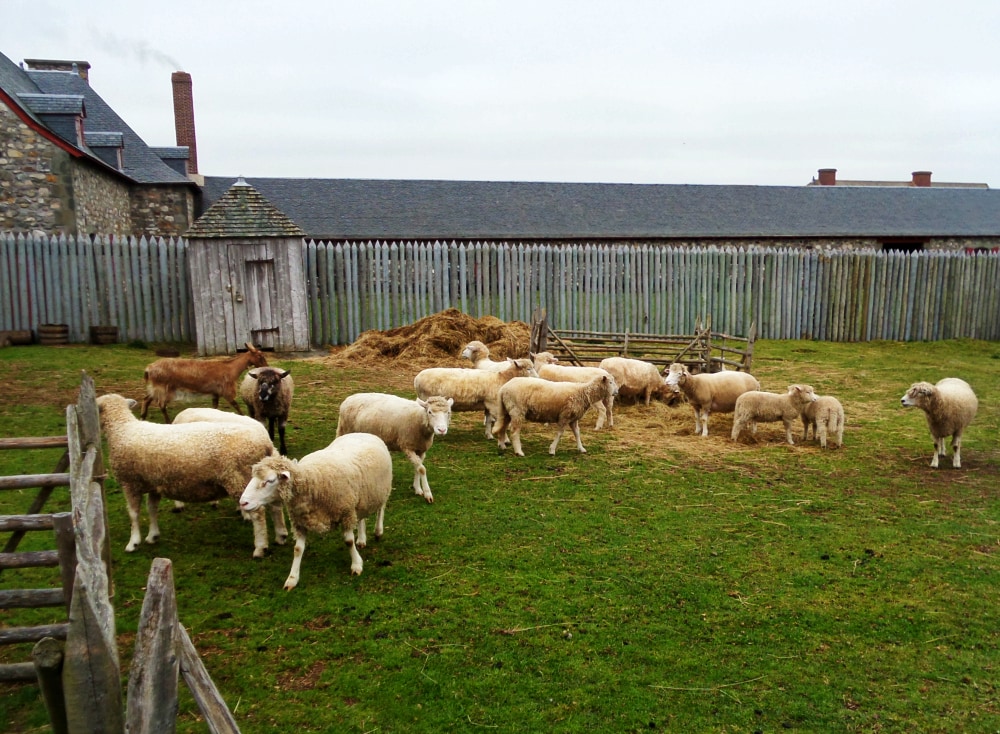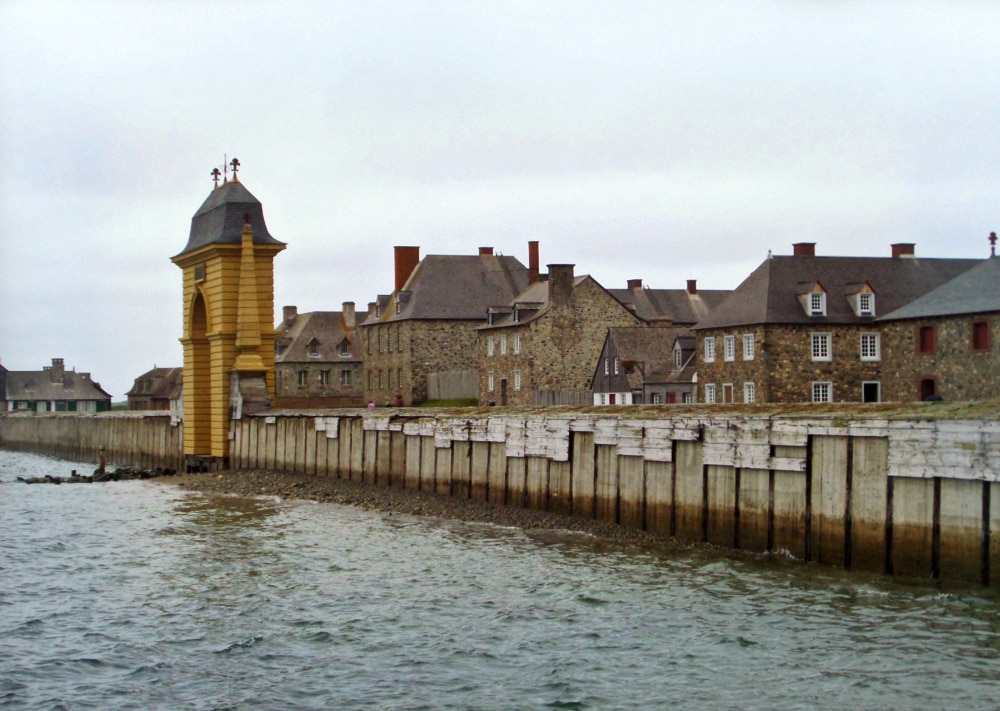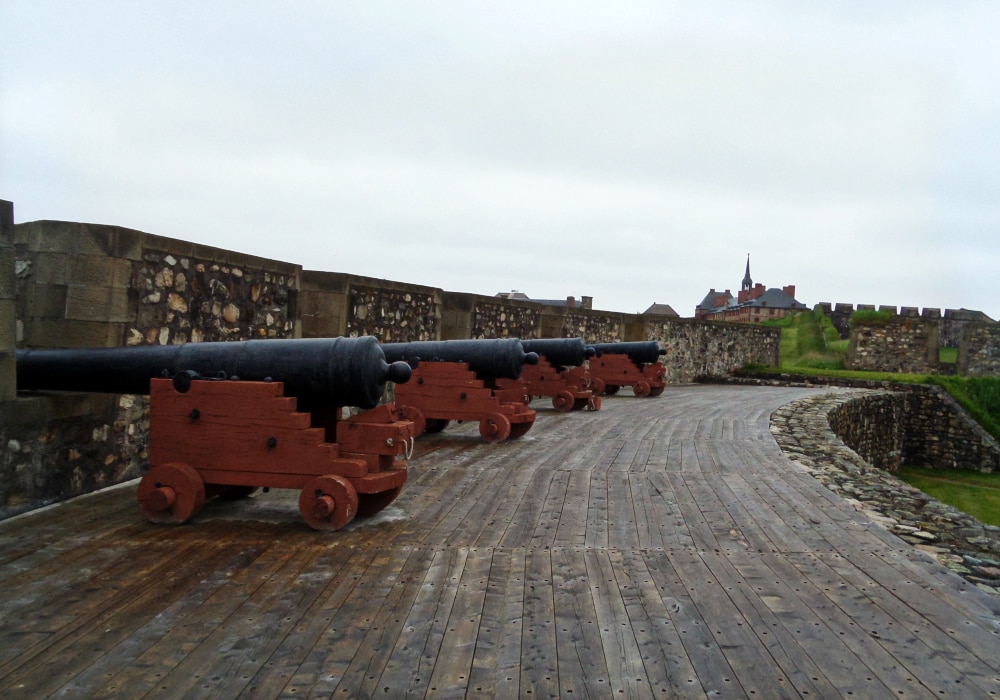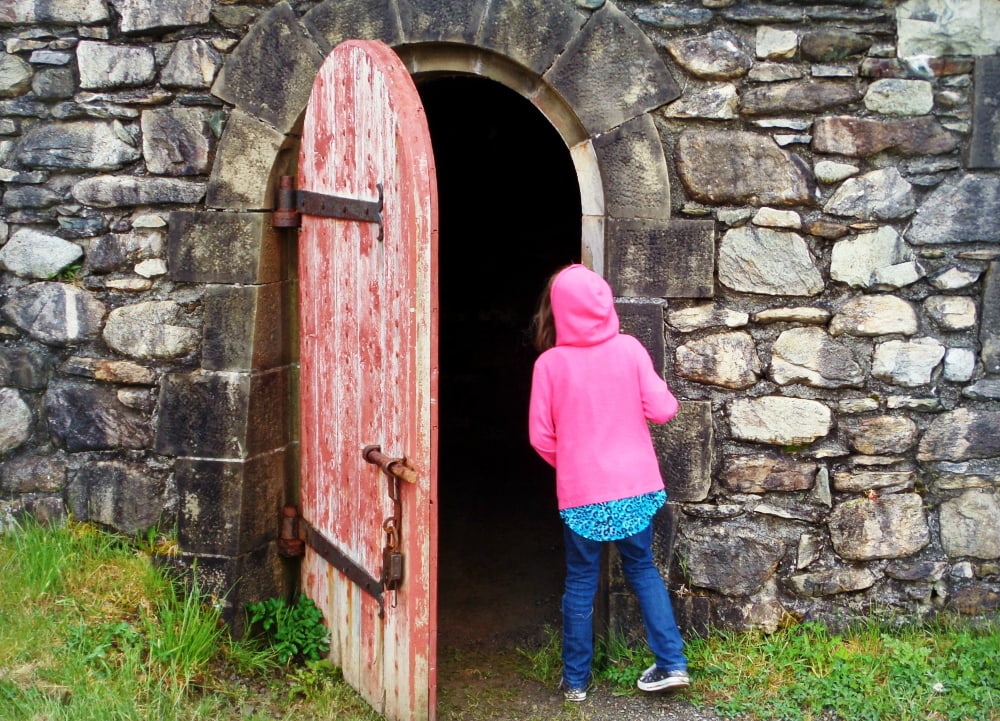 Having never visited a historic site like this, I was impressed with the amount of detail that went into recreating this settlement. It's truly like stepping back in time! If you notice the lack of people in my photos, both tourists and actors, it's because we visited in middle of shoulder season. The Fortresss of Louisbourg has a year-round schedule, however costumed interpreters work primarily in peak season from July 1 - August 25.
Since I arranged our excursion through Holland America, instead of renting a car and visiting the fortress on our own, we had access to buildings during the tour that may have otherwise been closed. The only downside to this excursion was there wasn't enough time to see everything— though I know both of us enjoyed our visit immensely and would choose this excursion again in a heartbeat! 
Special thanks to Holland America for inviting MommyMusings.com to attend the Canada/New England Discovery press trip aboard the ms Veendam. Most expenses were covered by the cruise line. All opinions are my own.