A few years back I had the amazing opportunity to attend the Quebec City Winter Carnival in Quebec City, Canada. To this day, the Winter Carnival ranks as one of my all time favorite events— the majestic scenery added to mounds of snow and activities ranging from night parades to dog sled races makes it a one-of-a-kind event that must be experienced at least once.
Another fun element of the Quebec City Winter Carnival is all of the unique food and beverage offerings specific to the region. I did my best to try as many Carnival treats that I could during my visit and thought I'd offer a list of some of my favorites.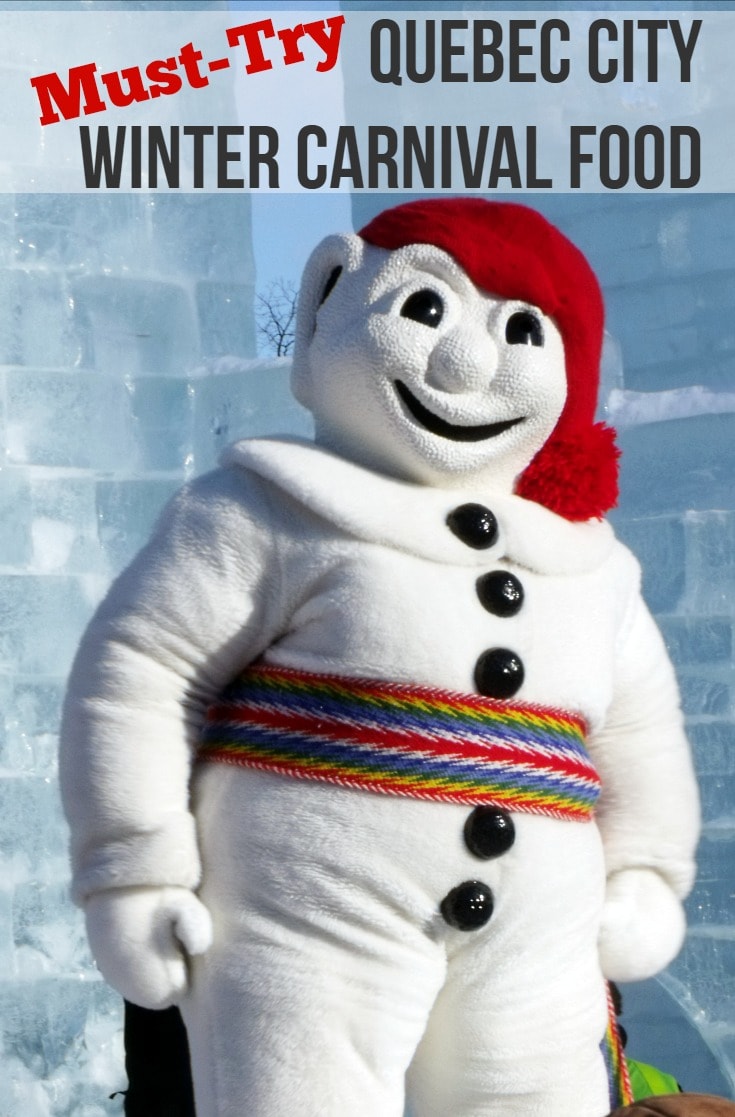 If you're planning a trip to Quebec City for the Carnival this year, make sure you try these Winter Carnival treats.
Quebec City Winter Carnival Food
Beaver Tails (Queues de Castor)
A Beaver Tail is a warm pastry formed in the shape  of — you guessed it —  a beaver's tail. The pastry is then topped with sugar, cinnamon, chocolate or fruit. While the Beaver Tail is not unique only the Winter Carnival, it makes a great snack after a long day of dancing, singing and playing in the snow. I had the classic topped with cinnamon sugar- next time I want to try chocolate hazelnut.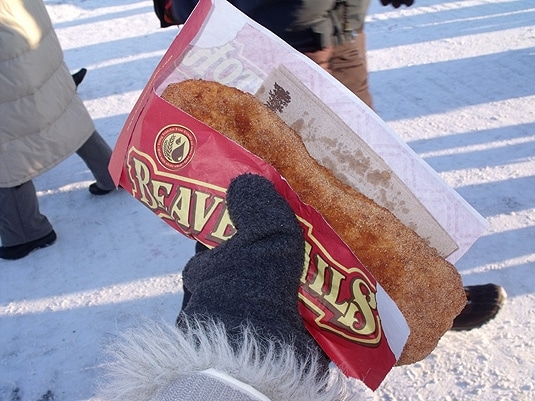 Maple Taffy at the Sugar Shack (cabane à sucre)
I'm not sure about the origins of the Sugar Shack, but seeing as I live in Florida, this is the first I ever heard of it. I am going to assume it is uniquely Canadian as the main ingredient is maple syrup. Maple syrup is poured on the snow and then you take a large Popsicle stick and twirl it around until is sticks, forming something similar to a lollipop.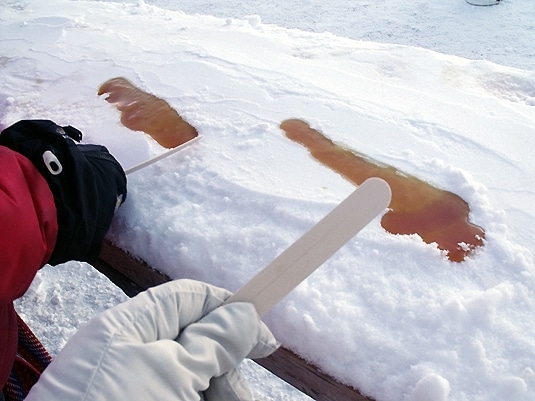 I messed mine up, but it was still fantastic.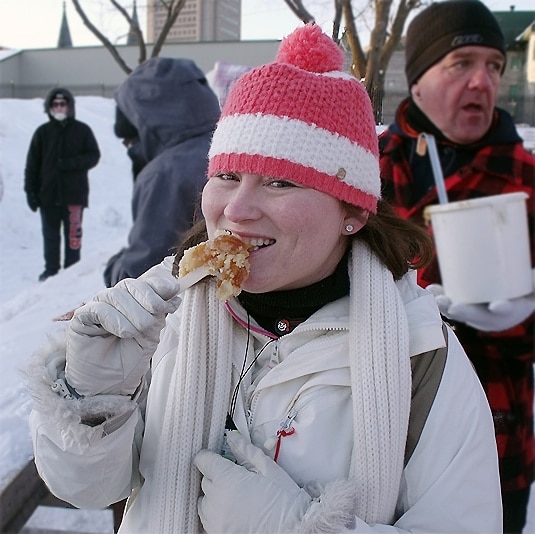 Caribou
Caribou is an alcoholic drink similar to mulled wine. It is served either hot or cold, and is unique to Quebec. Hot Caribou is definitely the way to go!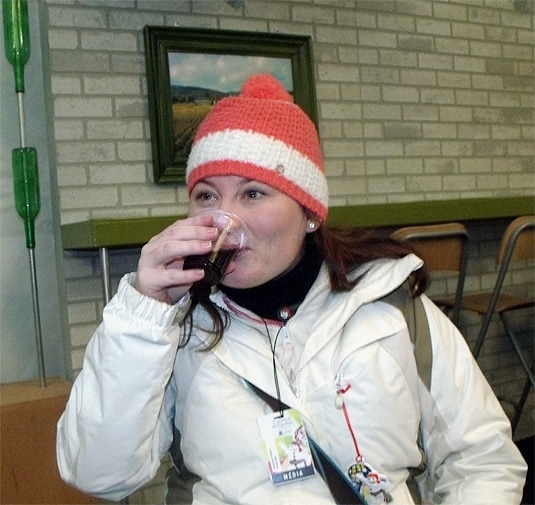 During Carnival, Bonhomme canes are sold and many fill the insides with Caribou– good times indeed!

Poutine
I don't think anyone can visit Canada without trying Poutine. I admit, it's not the most attractive looking dish, but it tastes great! Poutine is french fries topped with gravy and cheese curds.It can be found all over Canada, and is a must after a long day at the Winter Carnival.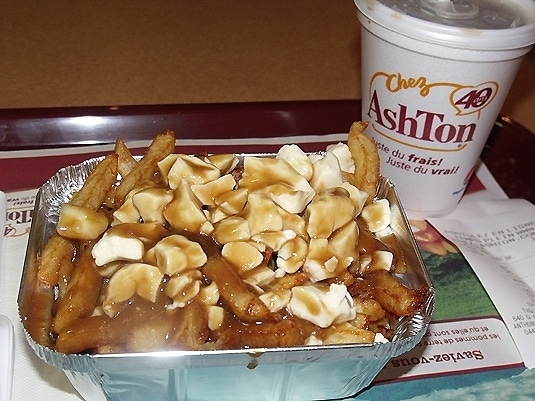 The 2016 Quebec City Winter Carnival take places January 29 to February 14, 2016!
Special thanks to Carnaval de Québec for hosting my visit. All opinions are my own.