Quebec City Winter Carnival Food - If you're planning a trip to Quebec City for the Winter Carnival, make sure you try all of these delicious Winter Carnival eats!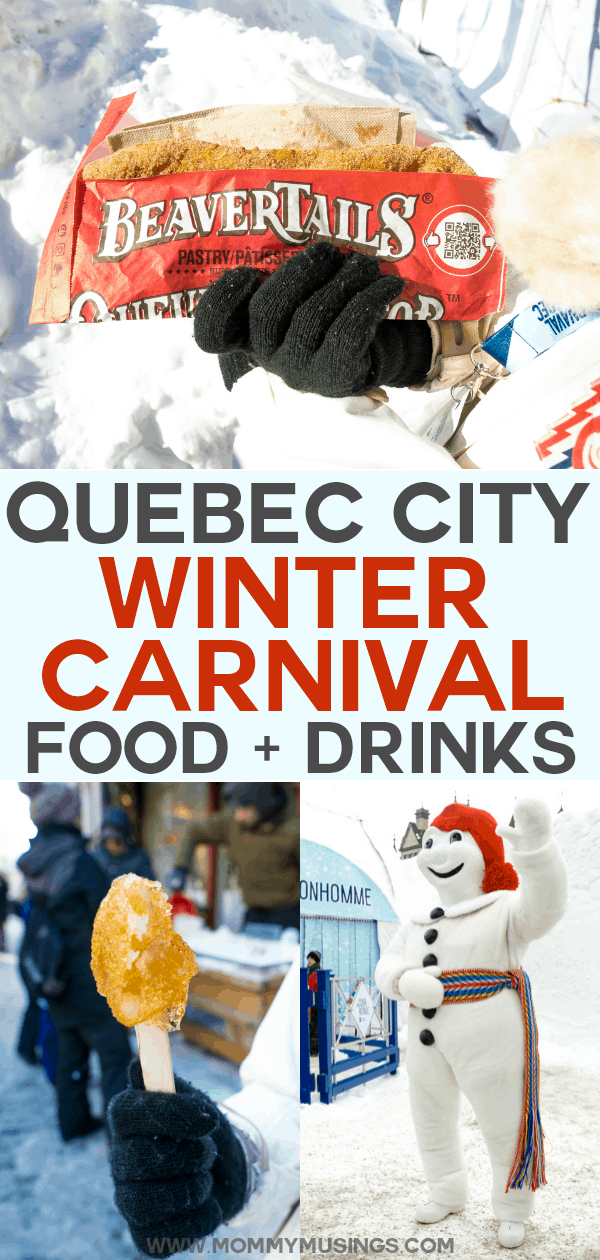 Quebec City Winter Carnival Food
Last month my daughter and I had the amazing opportunity to attend the Quebec City Winter Carnival in Quebec City, Canada.
It was my second visit to the annual carnival and her first — the majestic scenery added to heaps of snow and wintertime activities, ranging from night parades to dog sled races, makes it a one-of-a-kind event that must be experienced at least once.
Another fun element of the Quebec City Winter Carnival is all of the unique food and beverage offerings specific to the region.
I did my best to try as many Carnival treats that I could during our visit and thought I'd offer a list of our favorites.
BeaverTails - Queues de Castor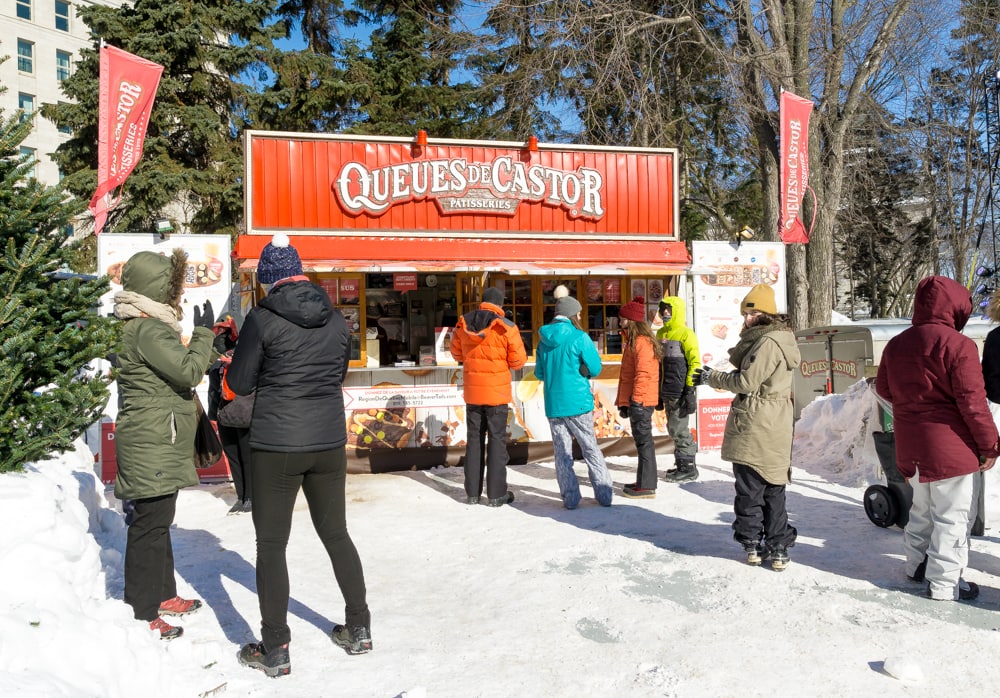 A BeaverTail is a warm pastry formed in the shape of — you guessed it — a beaver's tail. The fried dessert can be customized with your choice of toppings, including sugar, cinnamon, chocolate, Nutella and fruit.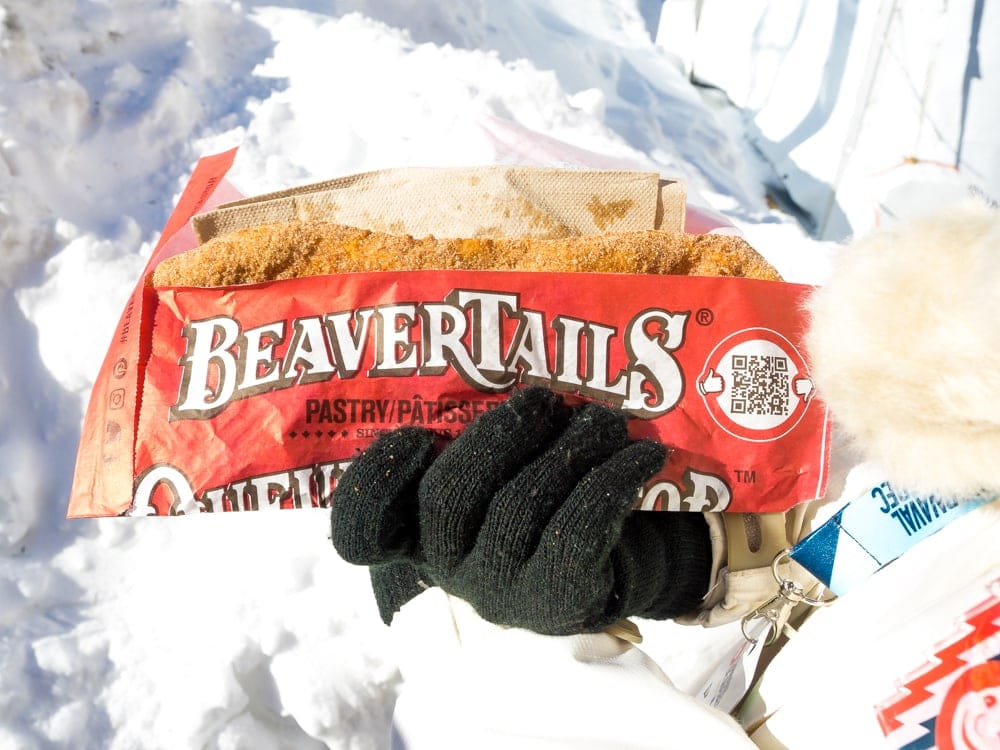 While BeaverTails are not unique only the Winter Carnival, they make a great snack after a long day of dancing, singing and playing in the snow.
My daughter and I shared the classic topped with cinnamon sugar— but all of the varieties looked delicious!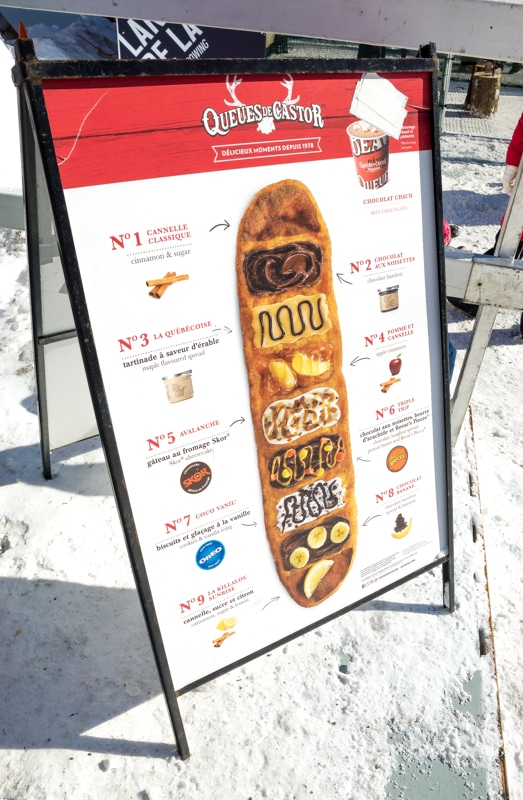 Maple Taffy at the Sugar Shack - Cabane à Sucre
During my first visit to Quebec City, I was introduced to the Sugar Shack, and after one taste of maple taffy on a stick, I was hooked.
This unique winter treat is made by pouring warm maple syrup on snow— once cooled, the sticky candy is twirled around a popsicle stick until it sticks, forming a treat similar to a lollipop. If you love maple syrup, this is a must-try!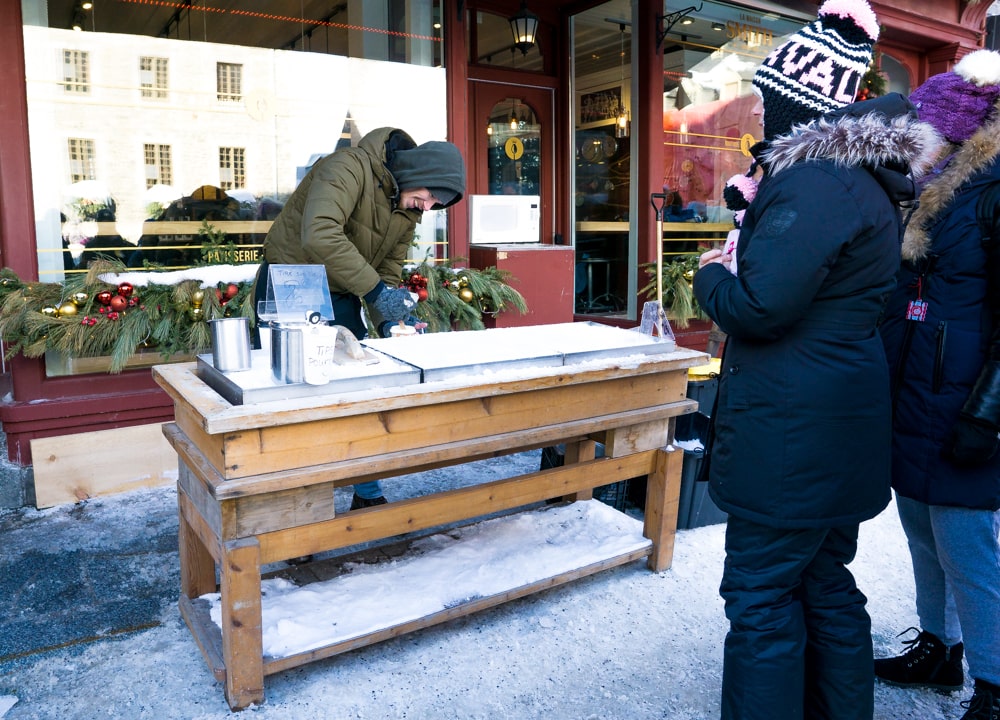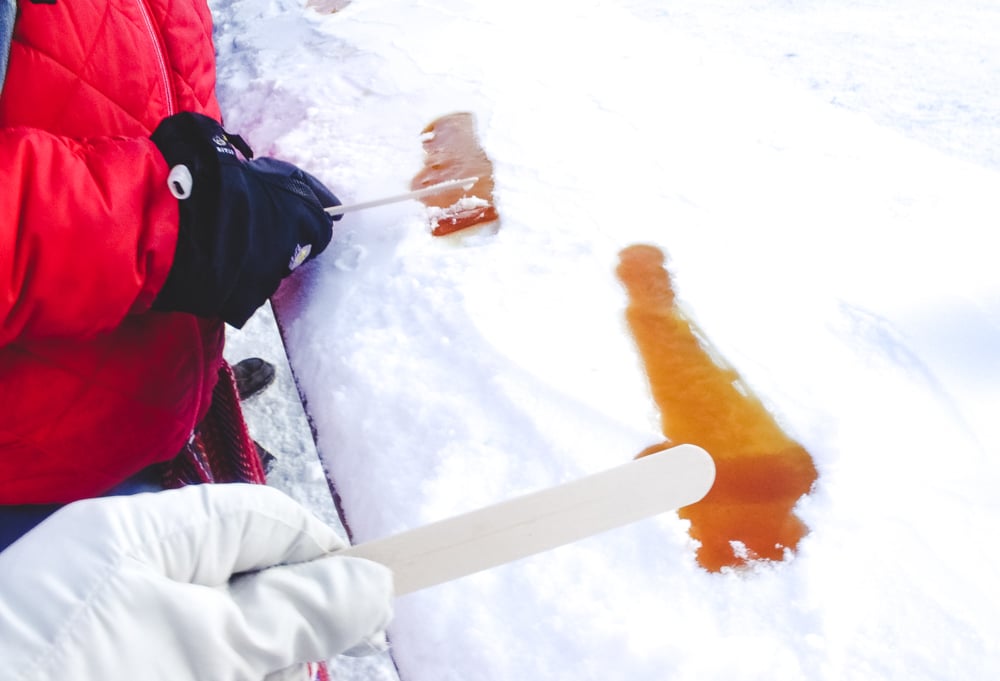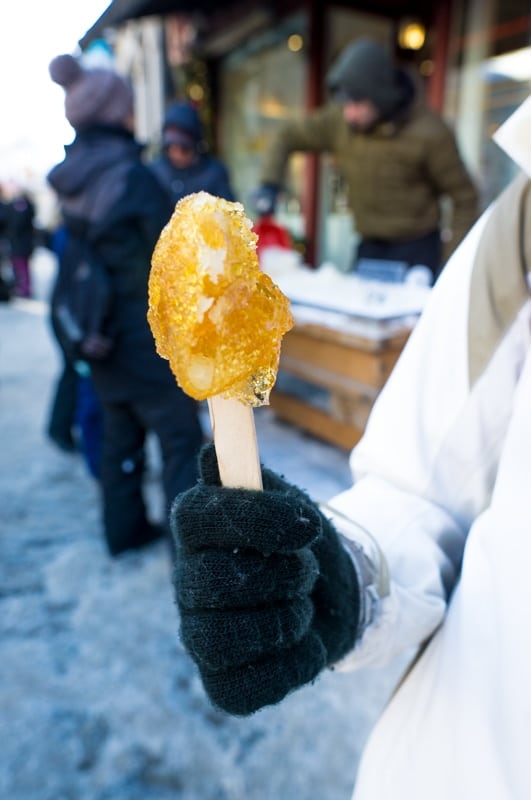 Ponce du Carnaval
Ponce du Carnaval is a new warm alcoholic beverage available at the Winter Carnival. It's made with Bonhomme's homemade syrup, Ungava Gin, Chic Choc Spiced Rum and hot water. It's super smooth and refreshing!
Tip → Bottles of Bonhomme's syrup concentrate are sold at the Carnival so you can recreate the delicious beverage at home.

Caribou
A classic alcoholic drink available at the Winter Carnival is Caribou, which is similar to mulled wine. Caribou is served either hot or cold and is unique to Quebec.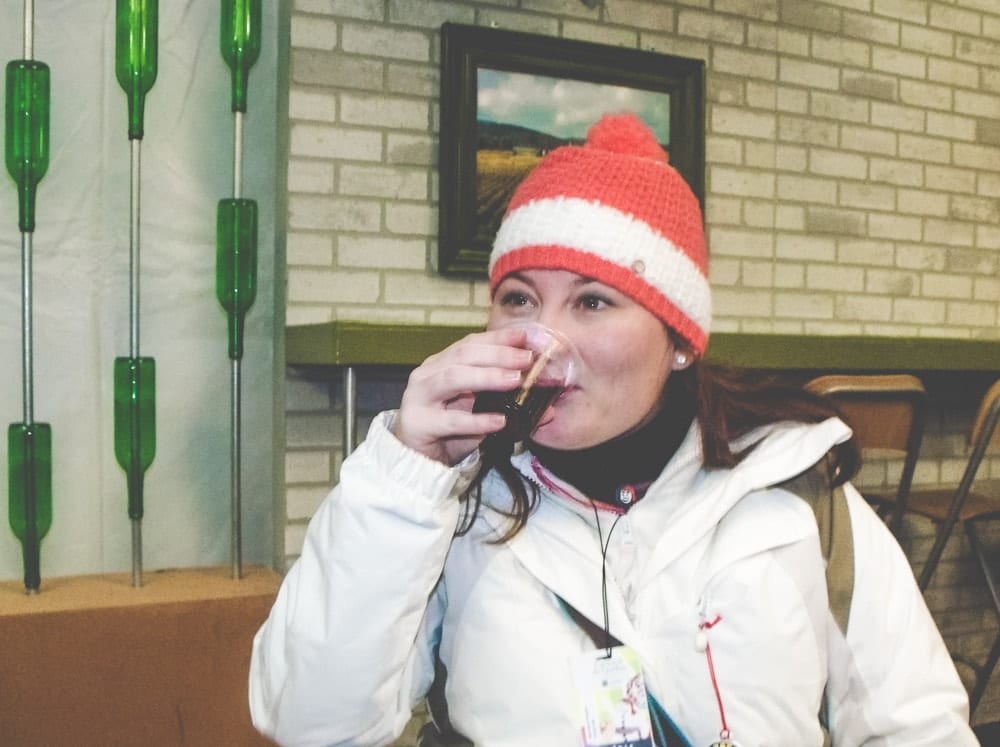 Fun fact → During Carnival, Bonhomme canes are sold, and many fill the insides with Caribou or other spirits.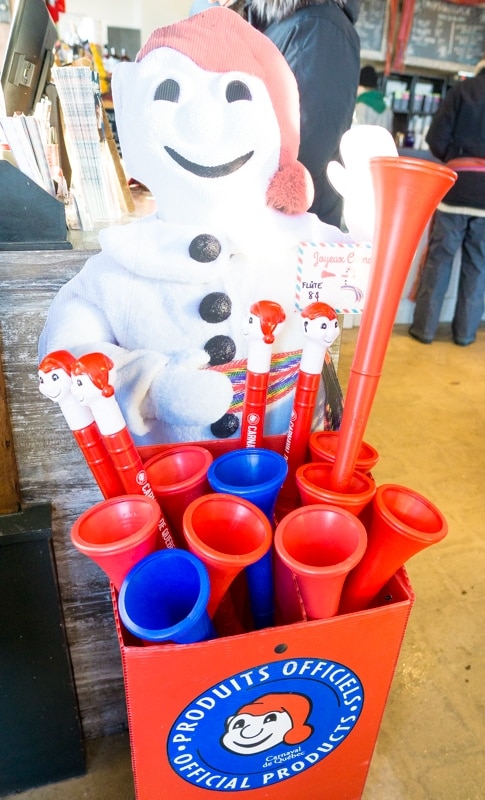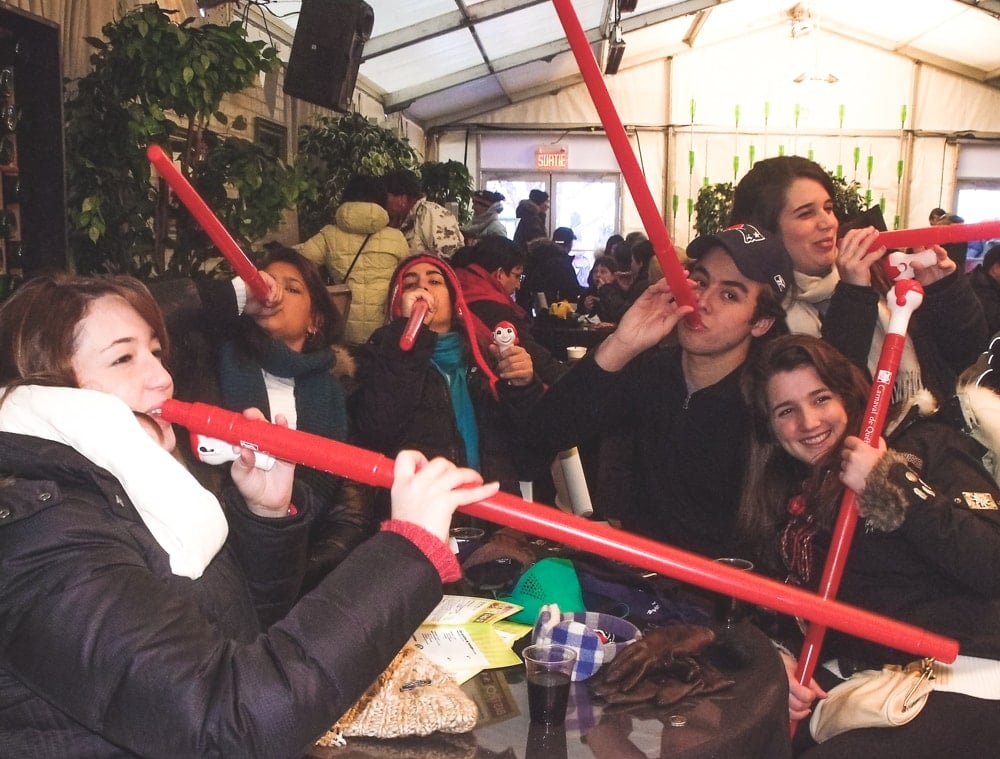 Poutine
I don't think anyone can visit Quebec without trying Poutine. I admit, it's not the most attractive looking dish, but it tastes AMAZING! It's one of my favorite foods ever!
Poutine is french fries topped with gravy and cheese curds. It can be found all over Canada, but it's a specialty in Quebec City and is a must after a long day at the Winter Carnival.

If you want fast food poutine, Chez Ashton is cheap and tasty!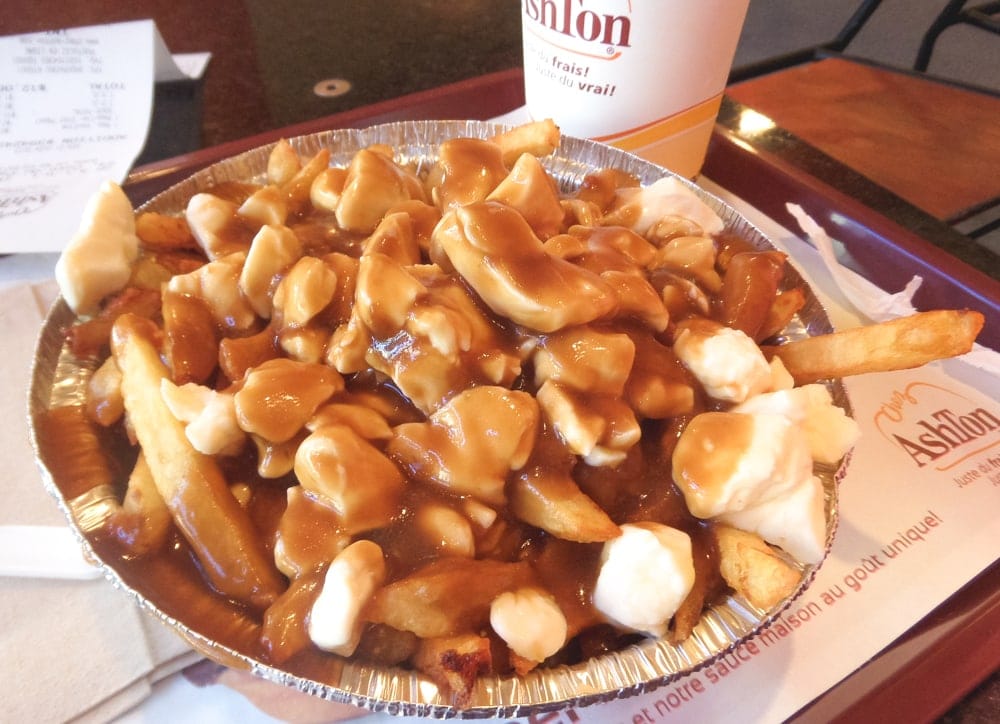 For an excellent and affordable sit-down meal, Le Chic Shack serves up classier versions of poutine with hand cut potato wedges, homemade poutine gravy, cheese curds, and fresh herbs.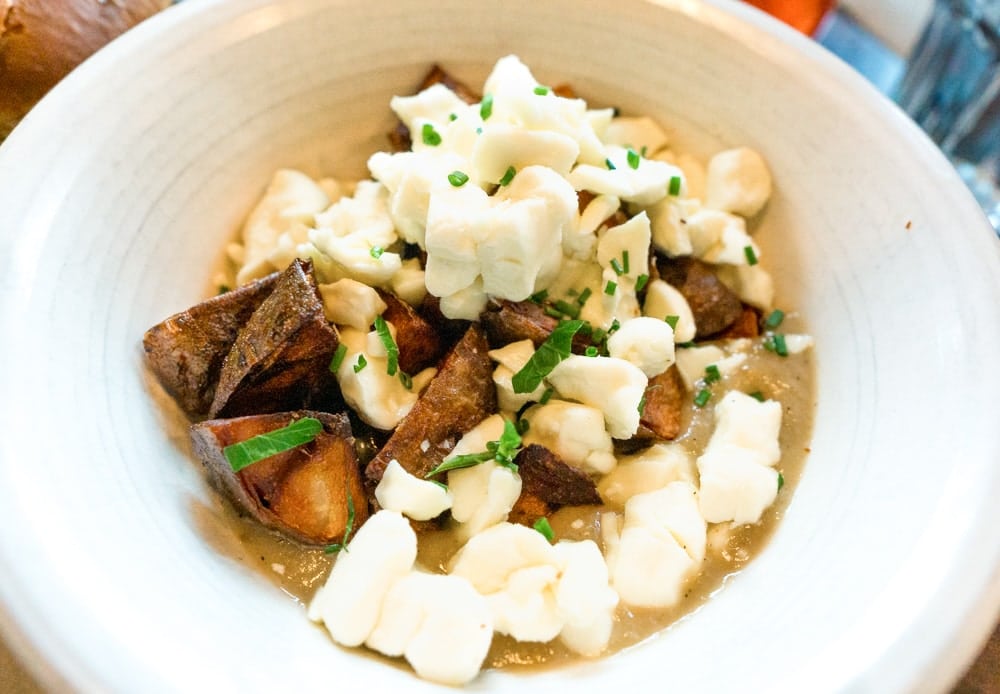 Sugar Pie - Tarte au Sucre
Sugar pie is a classic Canadian dessert that reminds me of pecan pie without the nuts. It's super sweet, so you only need a bite or two to get a sugar rush --it's sinfully delicious though, and is best paired with a cup of coffee.
My most recent slice of sugar pie came from L'Échaudé, a cozy French bistro in Old Quebec City. I've had Sugar Pie at a few different restaurants in Quebec, and this was my favorite.
I've found that each restaurant has its own take on the simple dessert which is made with flour, butter, salt, vanilla, cream, and brown sugar or maple syrup.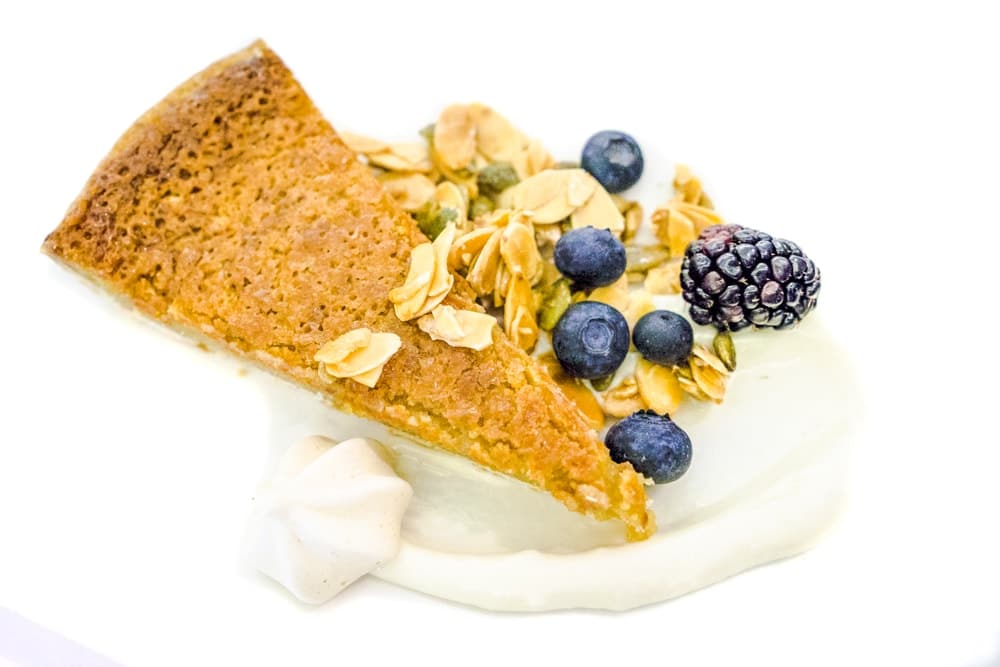 Other Posts You Might Like: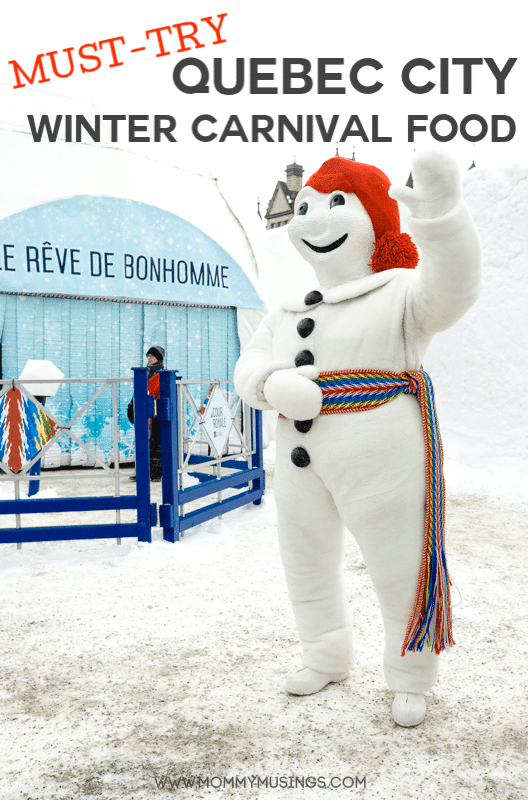 Special thanks to Carnaval de Québec for hosting my visit. All opinions are my own.