Places to Eat in Springfield MO - Looking for the Best Restaurants in Springfield MO? We have a list for you! Here are some faves in Springfield, Missouri.
I would never have imagined that there was so much going on in Springfield, Missouri if I didn't experience it all for myself. Along with great shopping and attractions (see my post on Things to do in Springfield MO), there's also an emerging foodie and cocktail scene with local options to satisfy just about any craving.
I had so much amazing food in Springfield, I almost don't know where to start.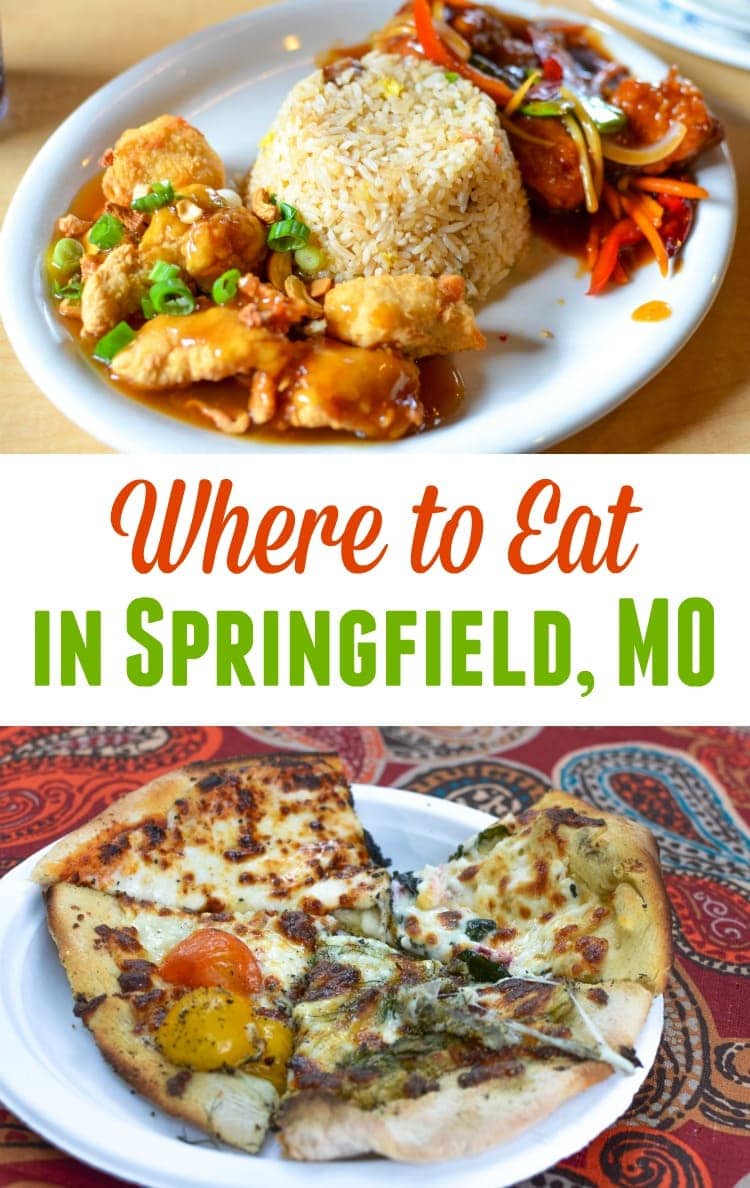 Best Restaurants in Springfield MO
Druff's
I arrived in Springfield just in time for lunch. After exploring the downtown area a bit, fellow blogger Stephanie and I stumbled upon Druff's — a small dining spot offering gourmet grilled cheese sandwiches, soups and salads.
Though the menu is limited, I had a hard time deciding which sandwich to try because they all looked so yummy. I finally settled on "[Fungroup]" with cheddar, bacon, fried egg and seasoned and cooked apples on sourdough with a cup of House Tomato Soup. It was incredible!
If I had more time I would have definitely gone back to try one of the other eleven options.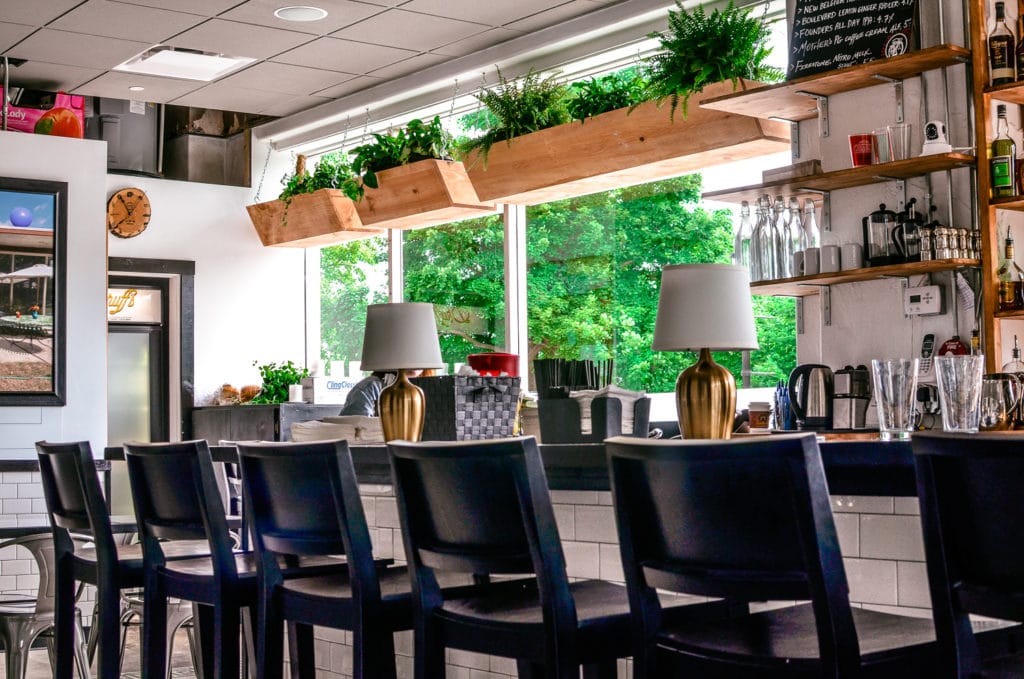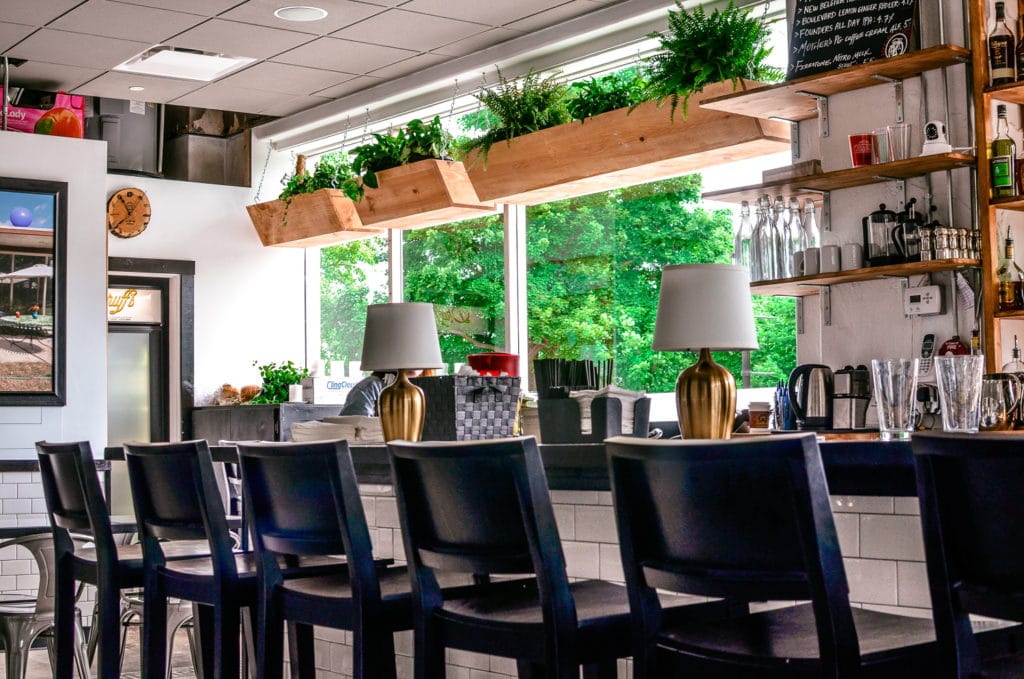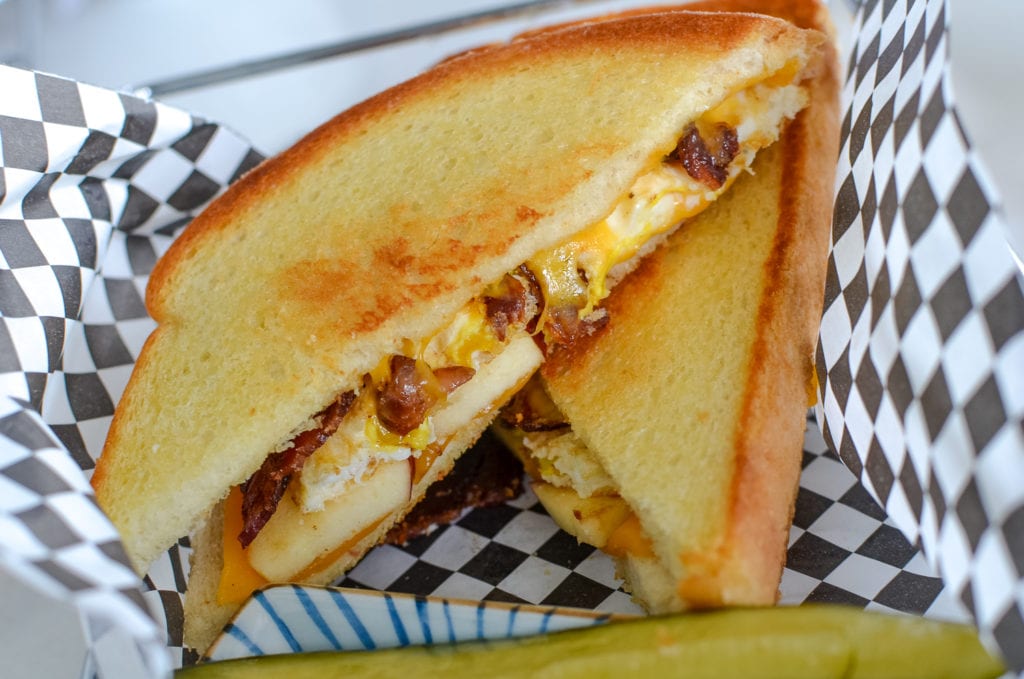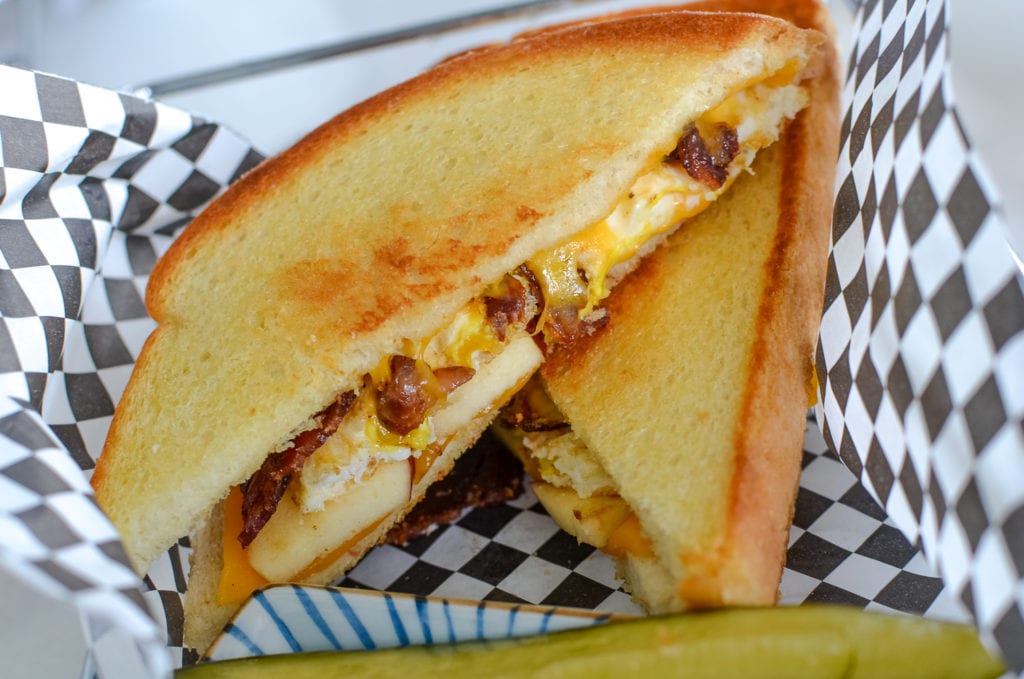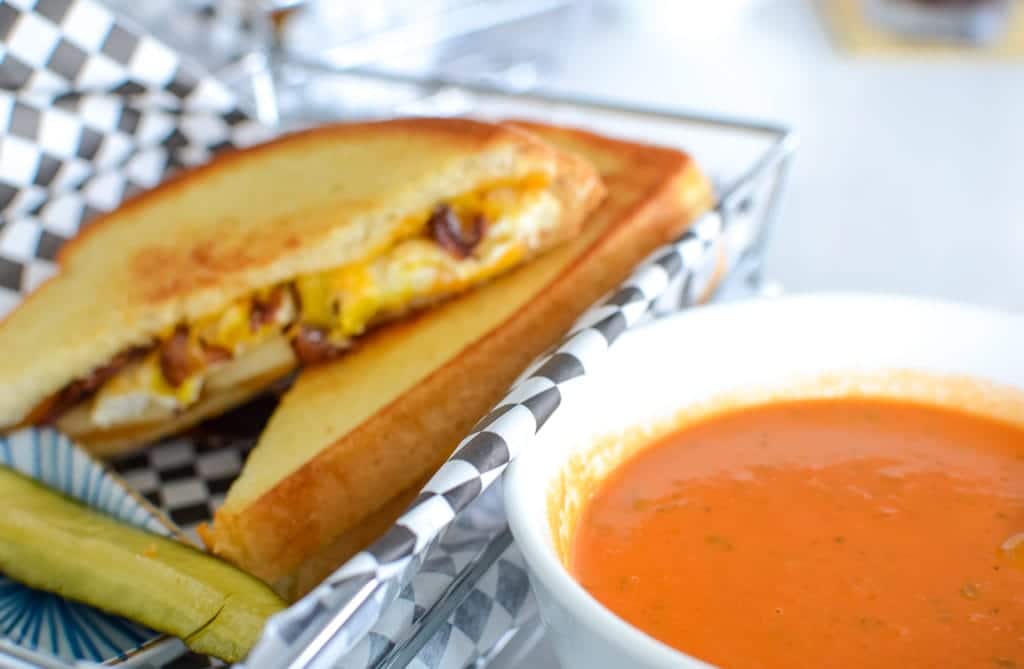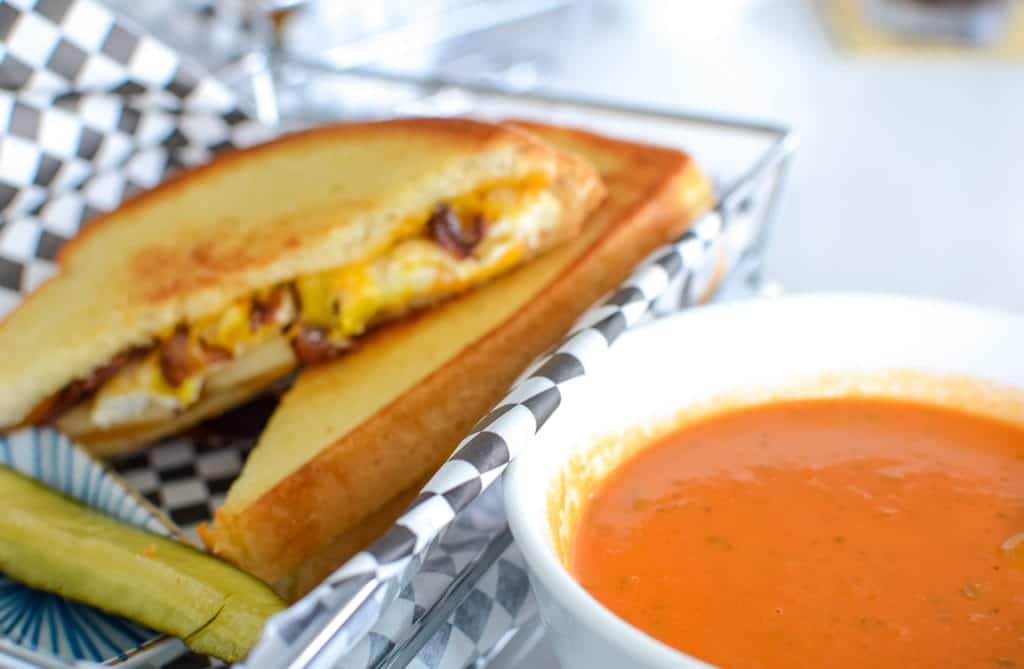 Thursday Night Pizza Club at Millsap Farm
Every Thursday night Millsap Farm hosts pizza night for its members and guests. Even if you're not local you can still get in on the fun (see website for details).
The pizza is cooked on-site in handmade New Mexico style Horno wood-fired earthen ovens at 800 degrees! The variety of pizza changes from week to week depending on what's in season.
During my visit, we had four choices of all-you-can-eat pizza: Cherry Pie, The Fennel Escape, Roast Special and Farmhouse Cheese.
The vibe is super casual with live music and BYOB. My recommendation is Blush! Pomegranate Hibiscus Wit from Mother's Brewing Company.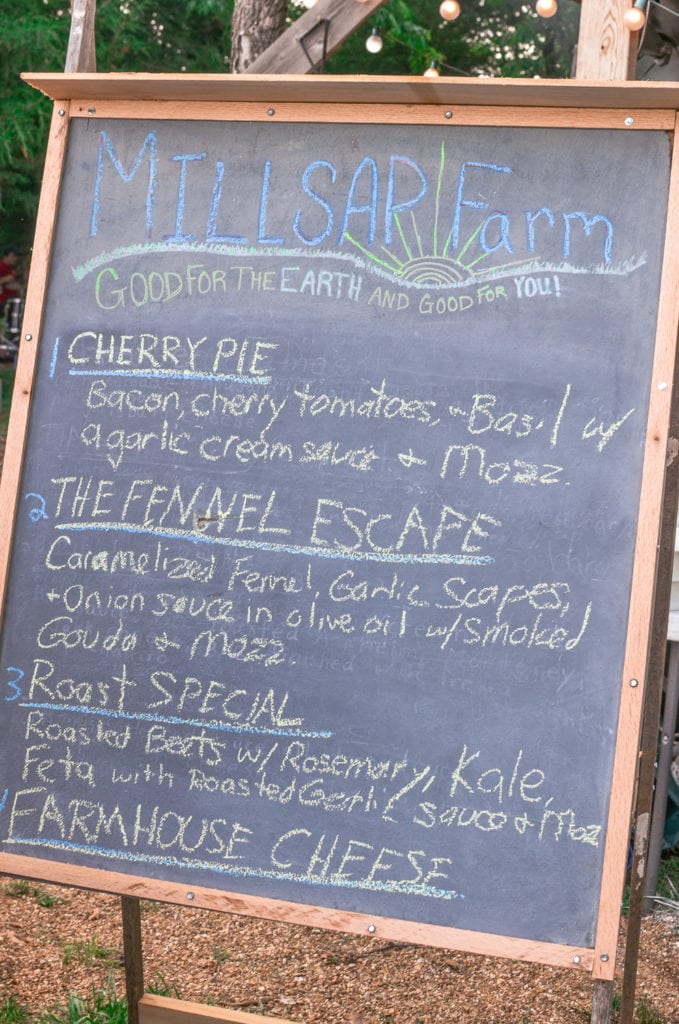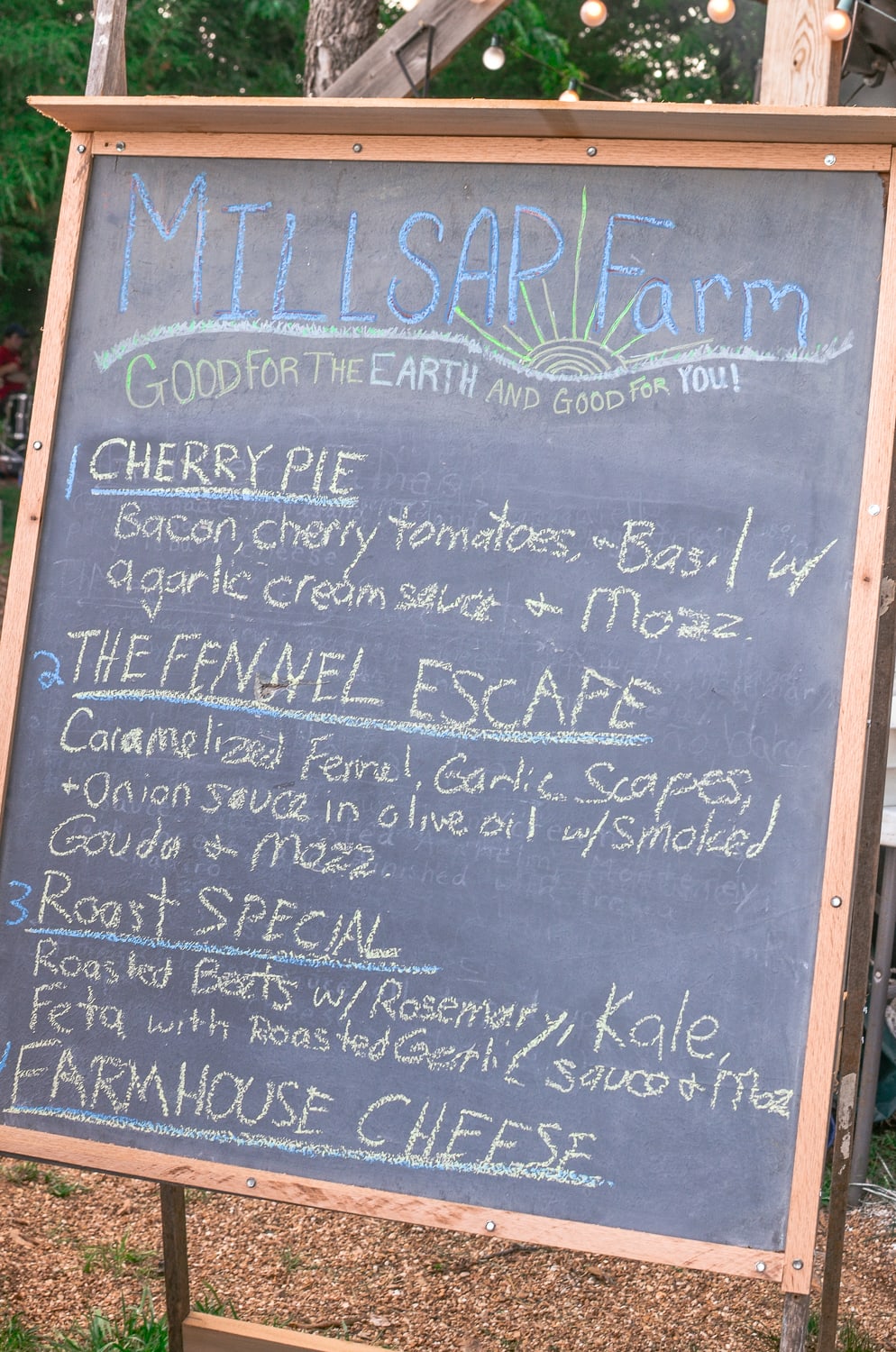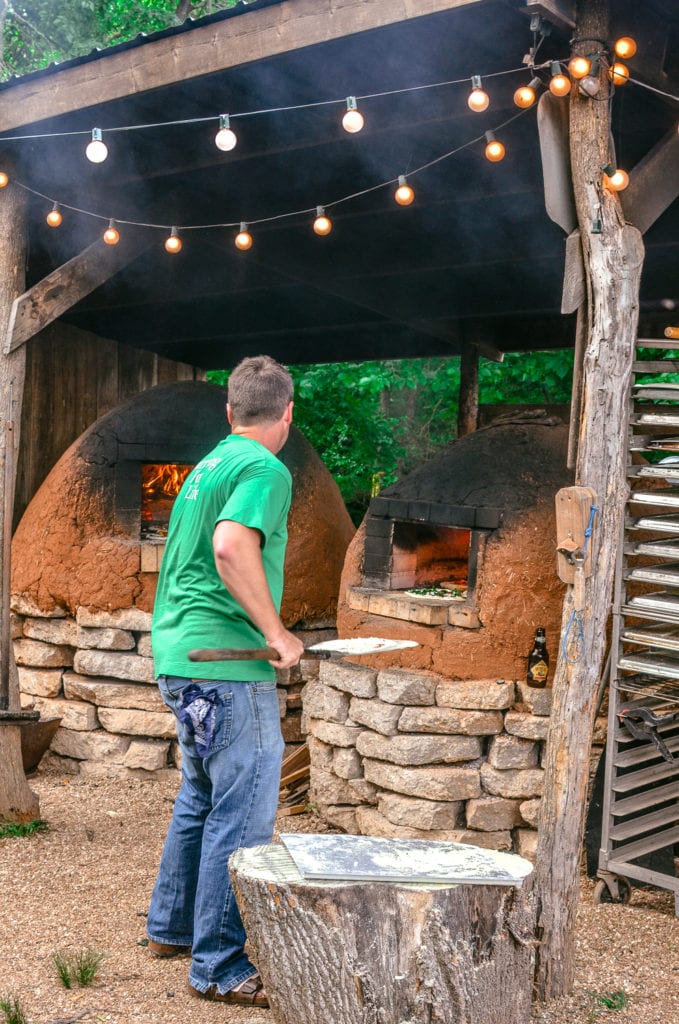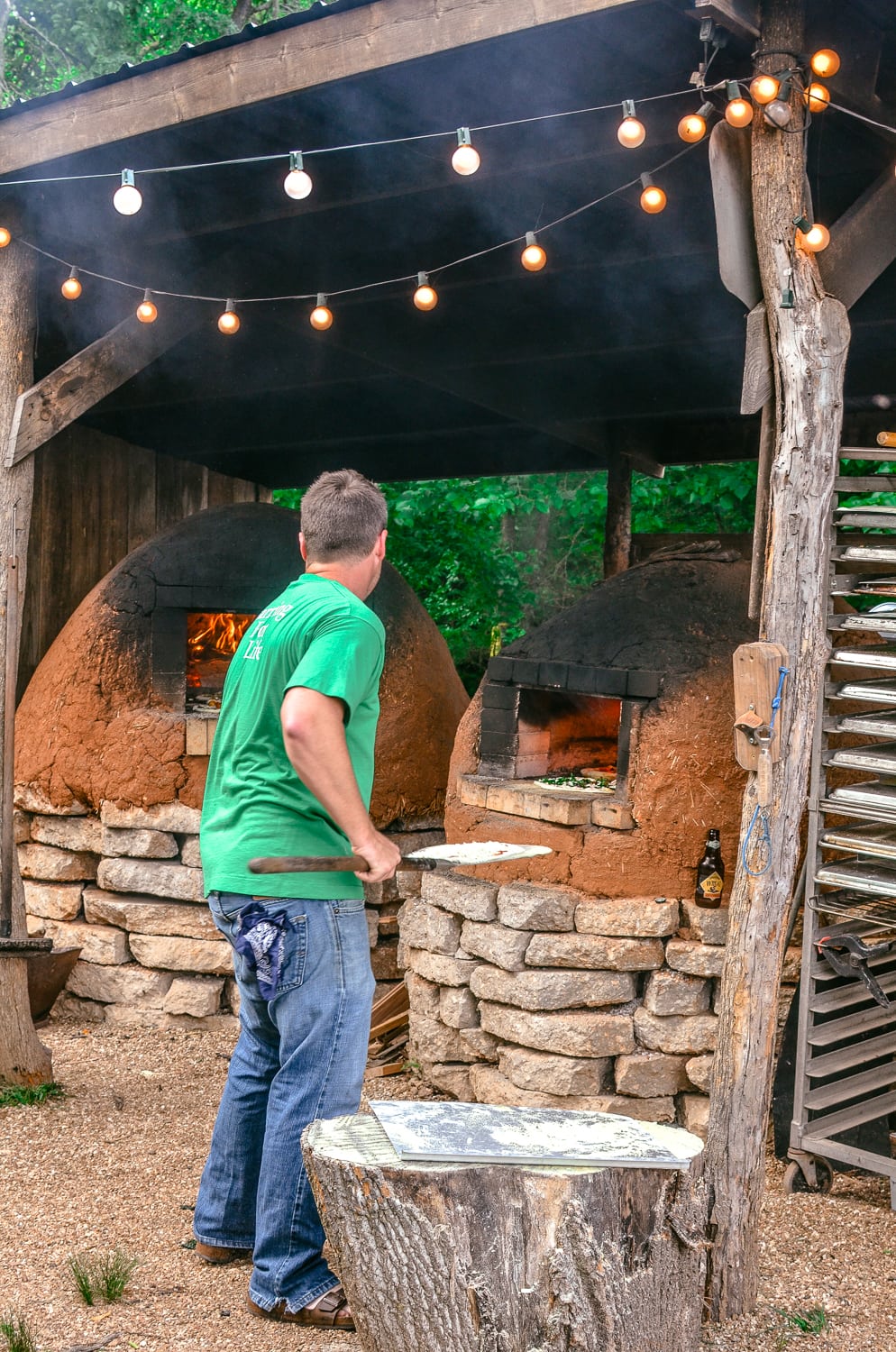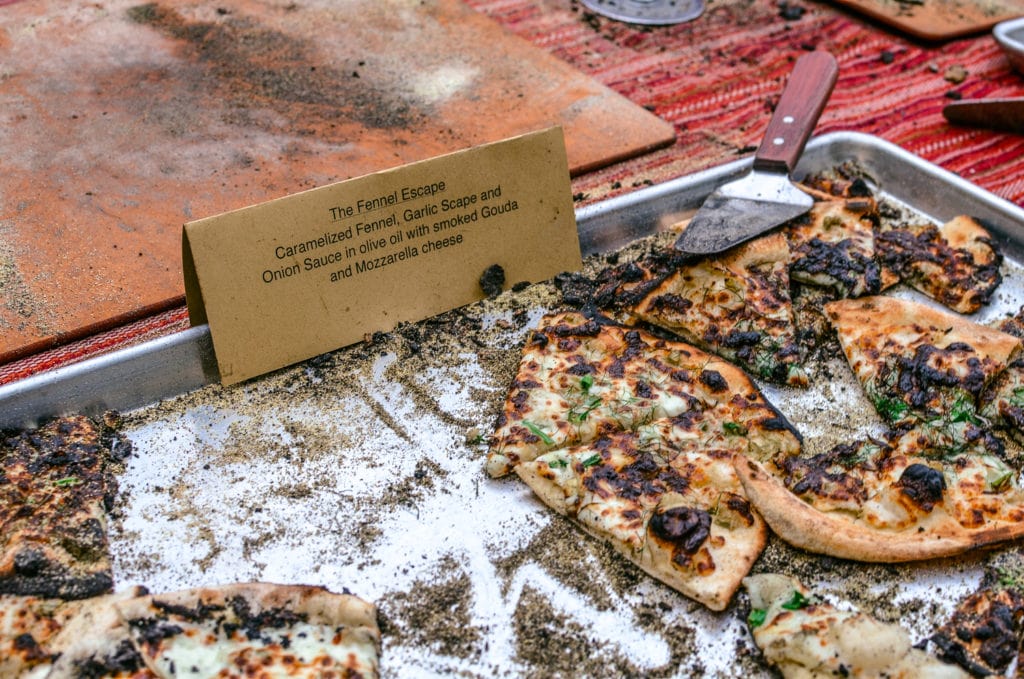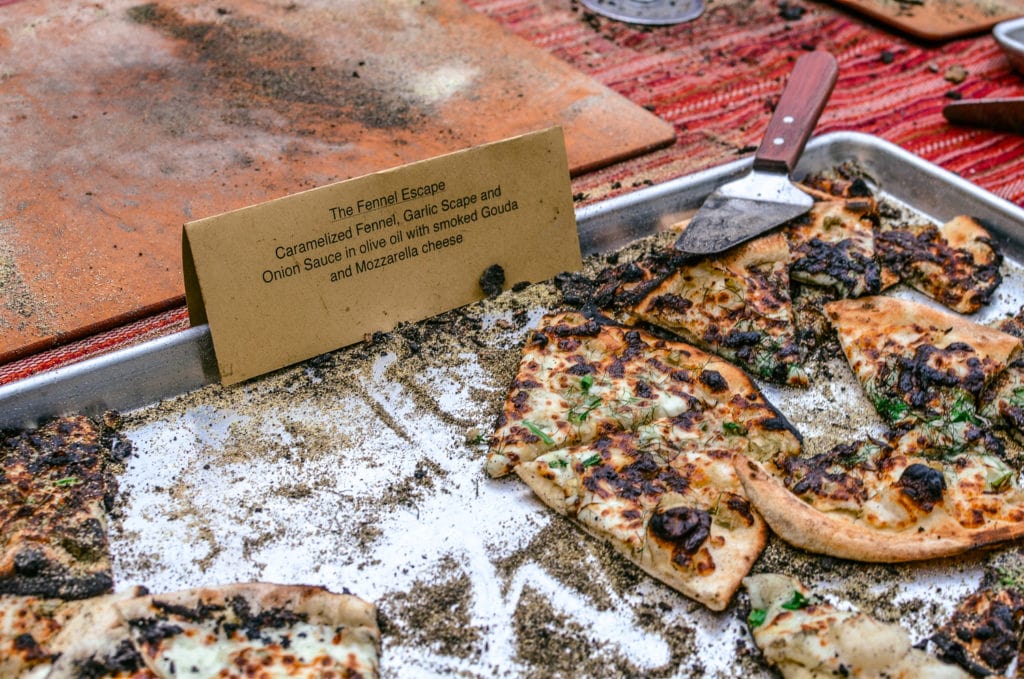 At the end of the night, we were treated to one of the most beautiful sunsets I have ever seen.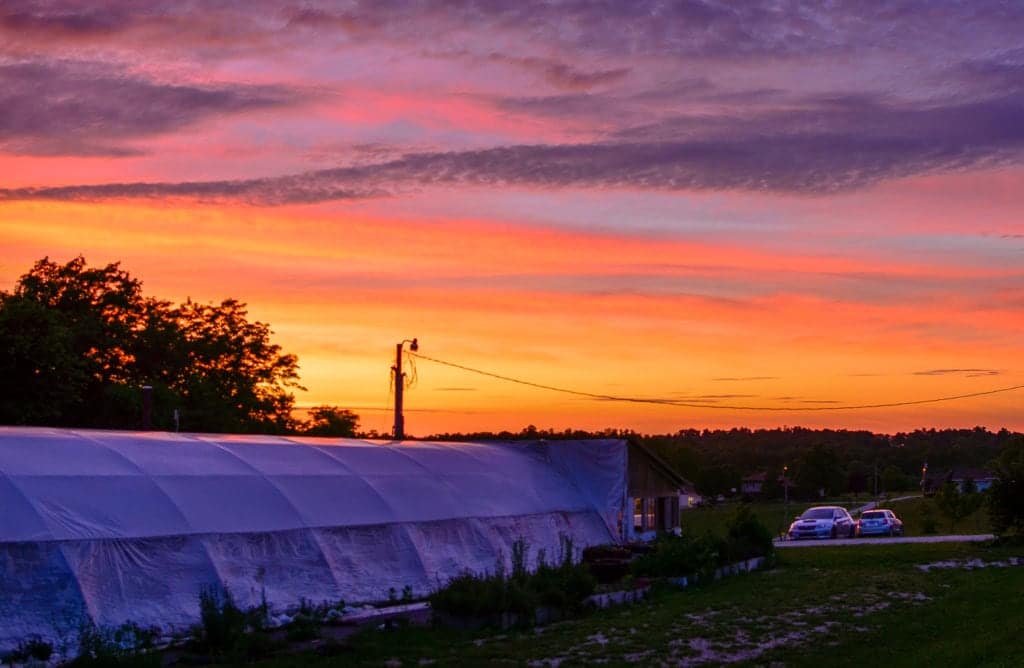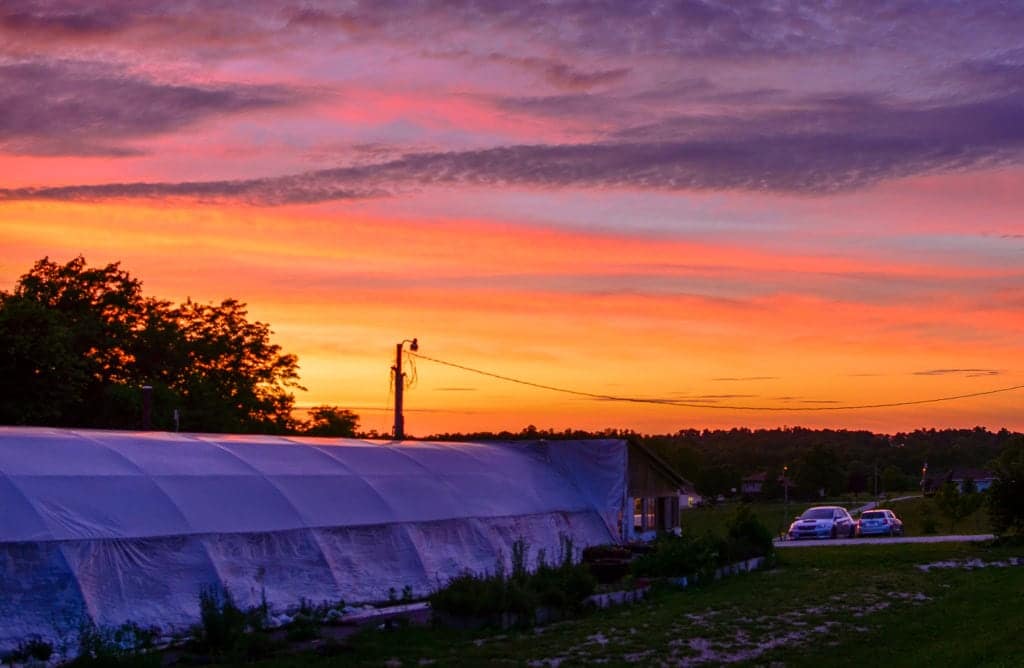 Gailey's Breakfast Café
Conveniently located across the street from Hotel Vandivort is Gailey's Breakfast Cafe.
A local favorite, Gailey's has a large menu of breakfast and brunch favorites, including omelets, pancakes and waffles (just to name a few!).
I chose a classic breakfast with scrambled eggs, bacon, hash-browns and toast with coffee...it was the perfect start to my morning!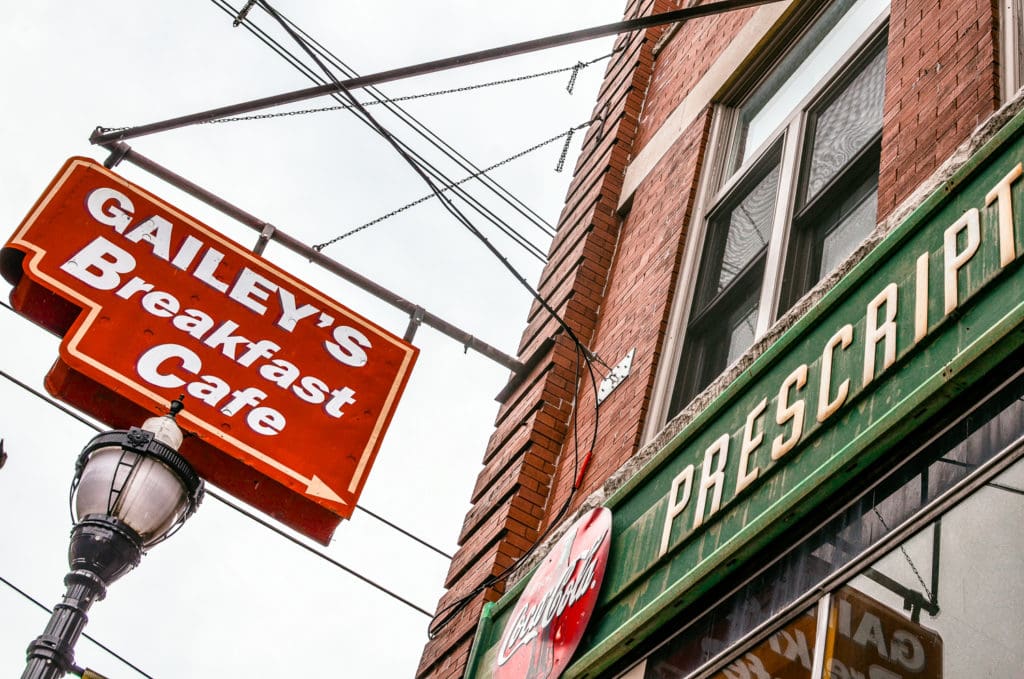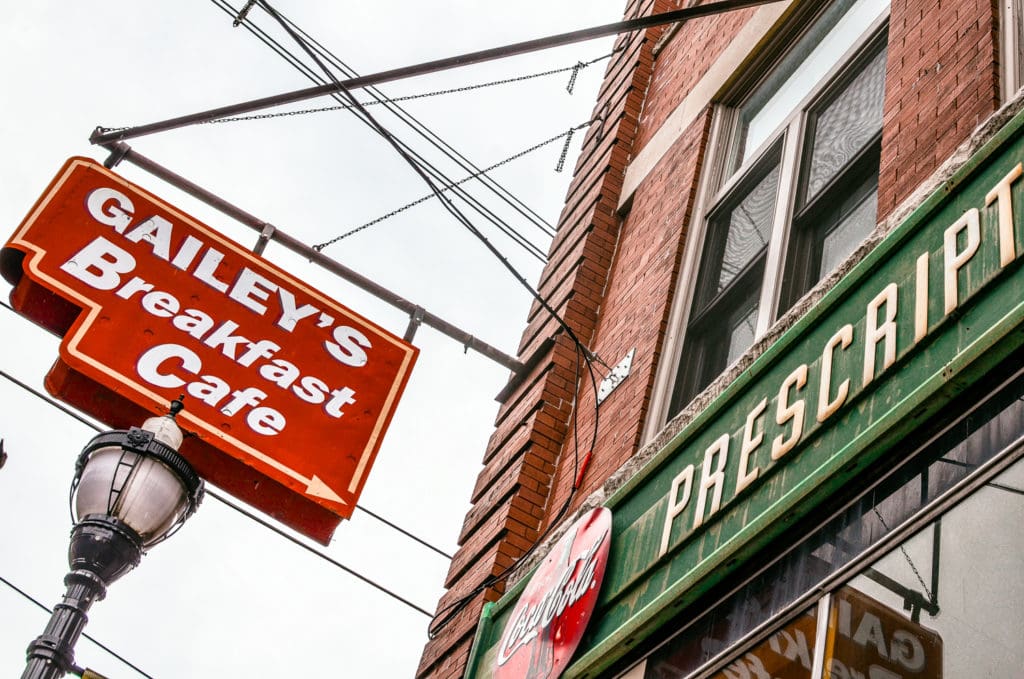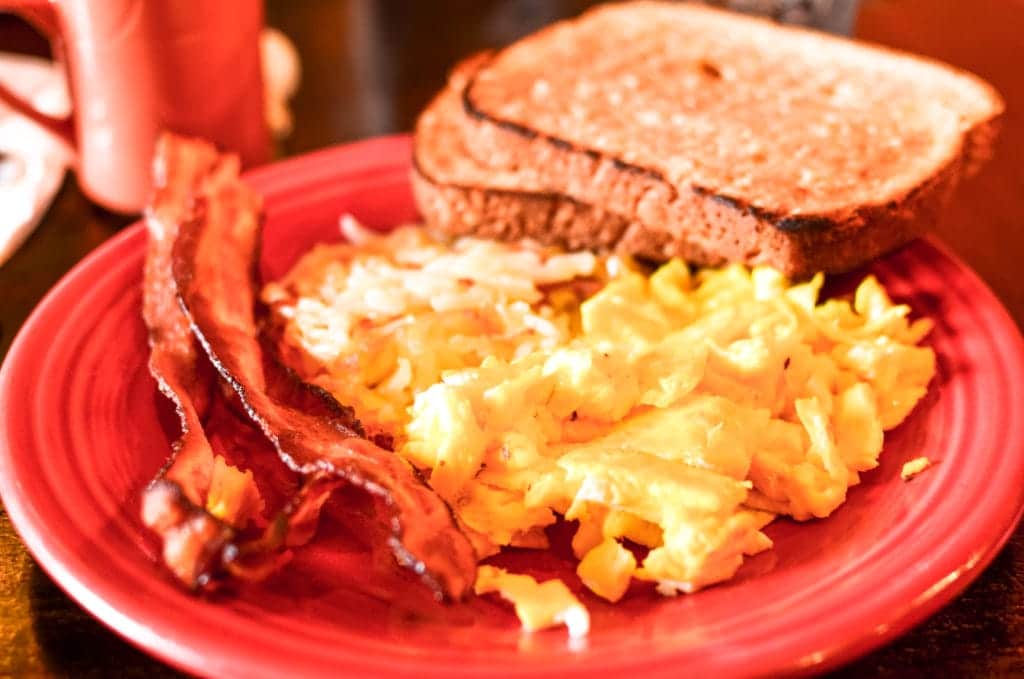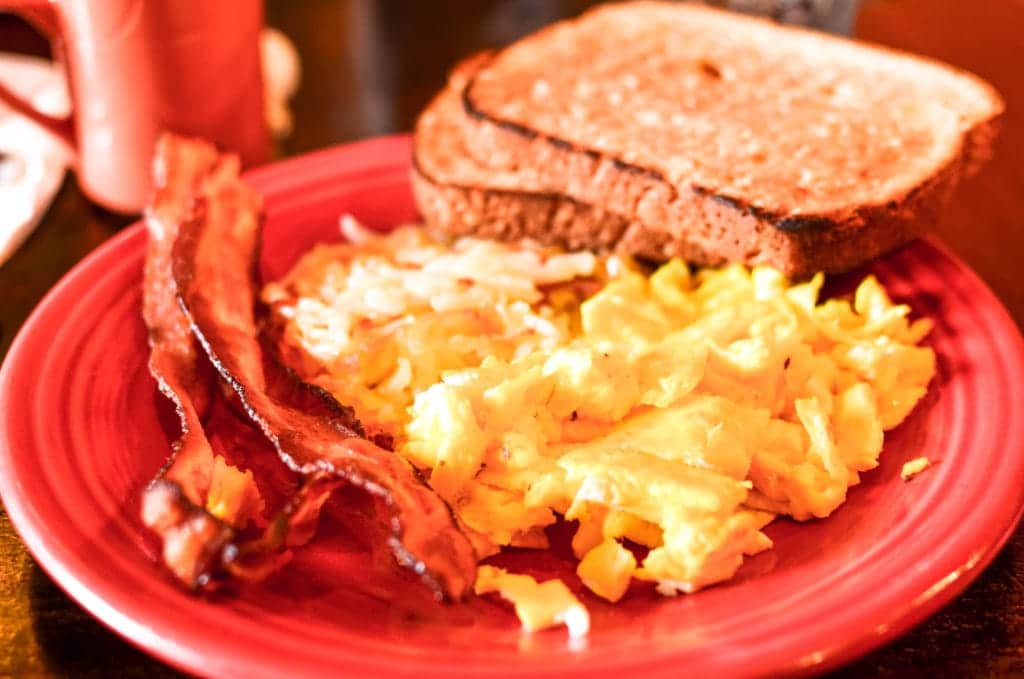 Ms. Gilmore's Tea Room
One of the most fascinating and eclectic restaurants that I have been to is Ms. Gilmore's Tea Room on Historic C-Street.
As described on their website, Ms. Gilmore's is "like Alice in Wonderland and Walt Disney all wrapped up into one fabulous package!" —and I couldn't agree more. It was hard to focus on the menu when there so many interesting curios to look at.
Staying within the theme of the tea room I enjoyed the Debonair Chicken Salad Sandwich with a glass of flavored iced tea. Though, the showstopper was my dessert: a tart lemon bar piled high with meringue! Mmmmm...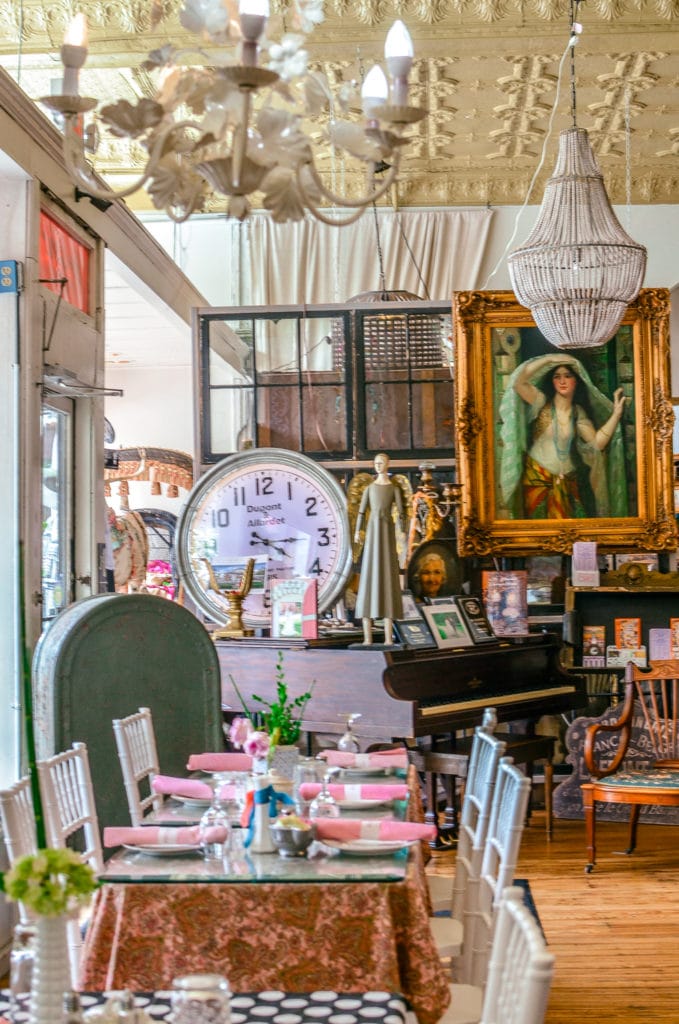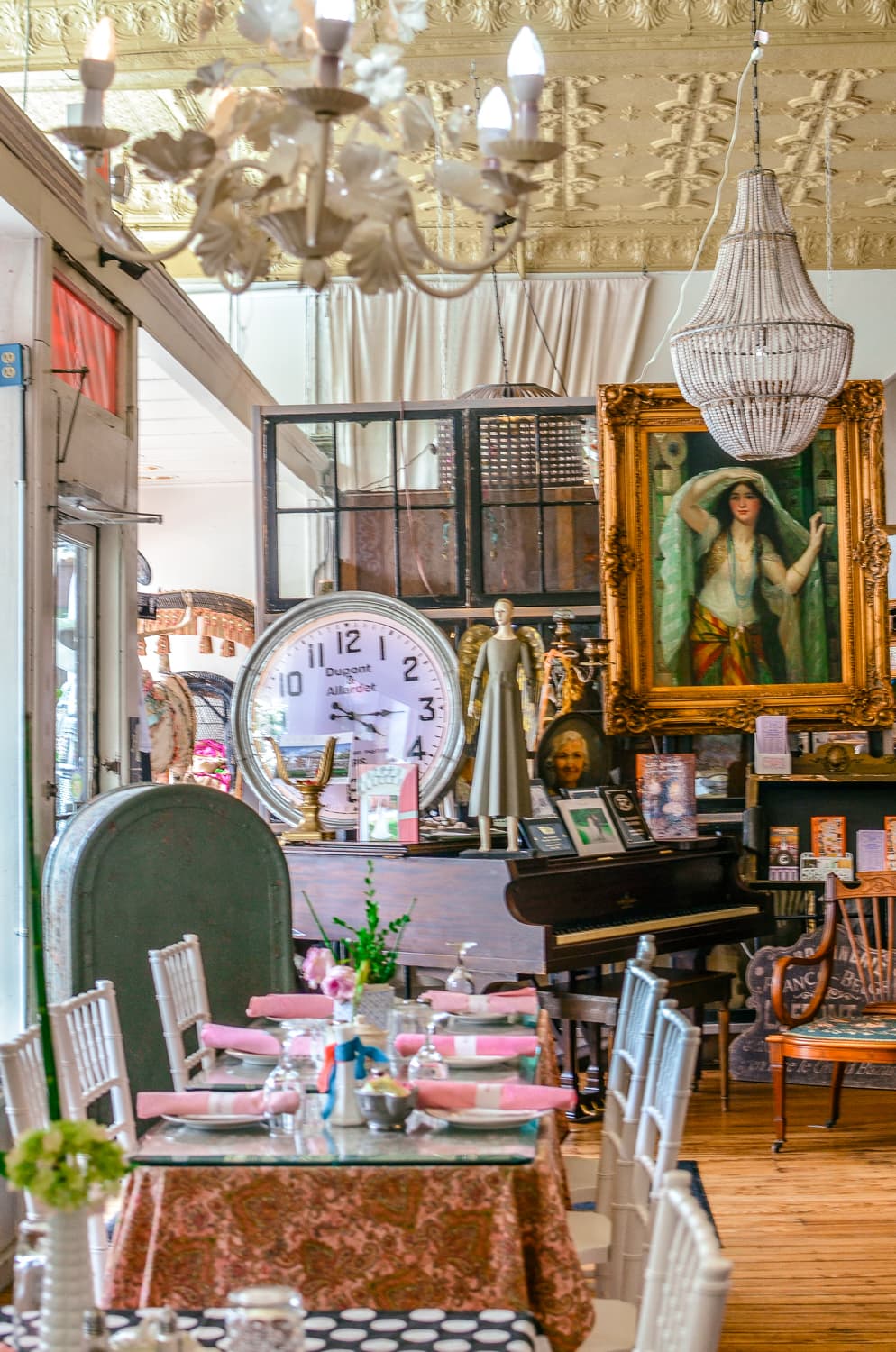 Leong's Asian Diner
Prior to visiting Springfield, I watched a documentary on Netflix called "The Search for General Tso" which featured Leong's Asian Diner as one of the pioneers of Chinese food as we know it today.
To make a long, but interesting, story short, David Leong created Springfield-style cashew chicken in 1963 because there wasn't a demand for authentic Cantonese cuisine in his restaurant.
To appeal to the American palate, he came up with a breaded chicken dish topped with a savory brown sauce— and the locals loved it! The dish's popularity spread and Springfield Cashew Chicken is now served all over the world.
Needless to say, I was very excited to try the original Cashew Chicken straight from the source. The quality was outstanding— the chicken was perfectly cooked and everything tasted super fresh. I later learned that almost everything at Leong's is made from scratch.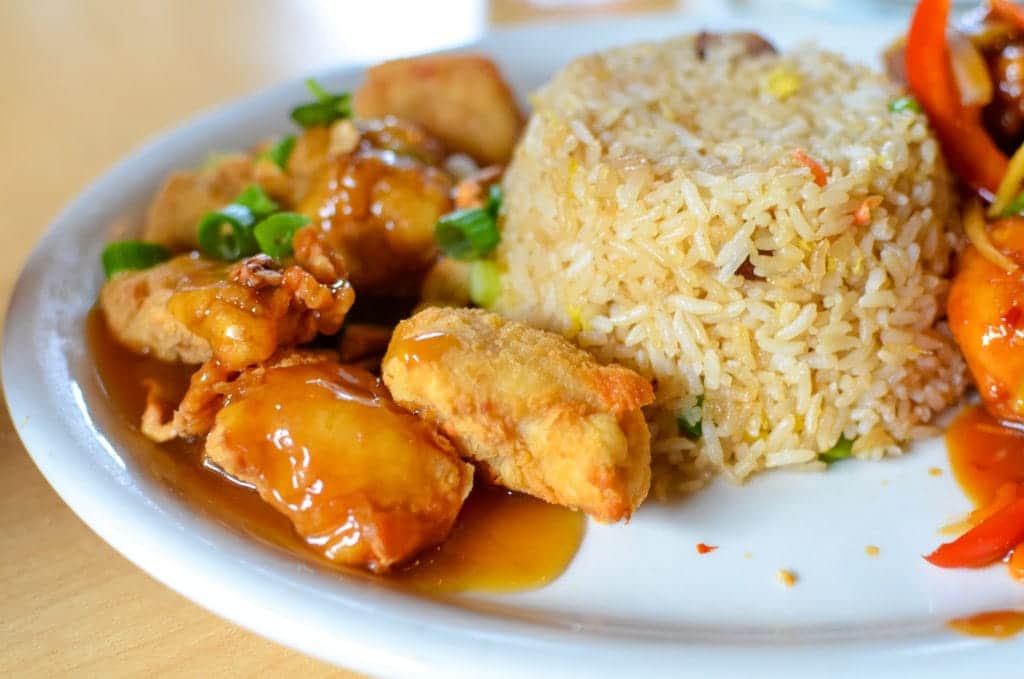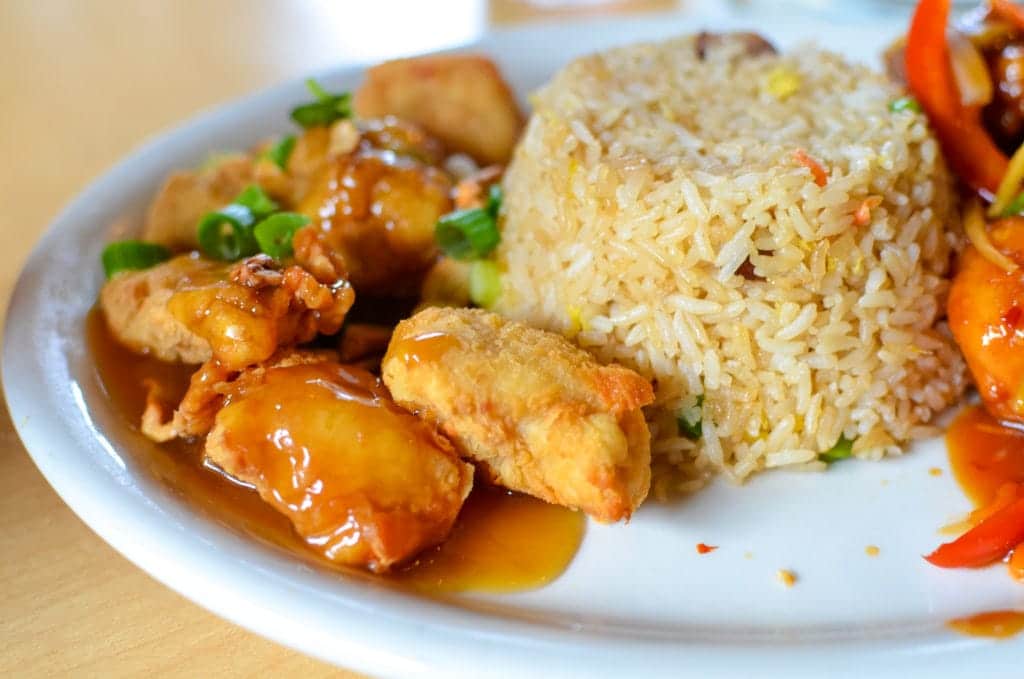 Andy's Frozen Custard
Where do you go when you want a frozen treat in Springfield? Andy's Frozen Custard! Now the largest dessert only franchise in the world, Andy's has nearly 30 locations nationwide— the original store is located on E. Sunshine Street.
With so many custard dessert options it was hard to choose which to try first. I was still full from lunch so I went with a Root Beer Float with Andy's signature vanilla custard— it was just enough sweetness to hit the spot.
I love frozen custard because it's thick and creamy with just a few simple ingredients. Andy's is made hourly so you can guarantee it will be fresh.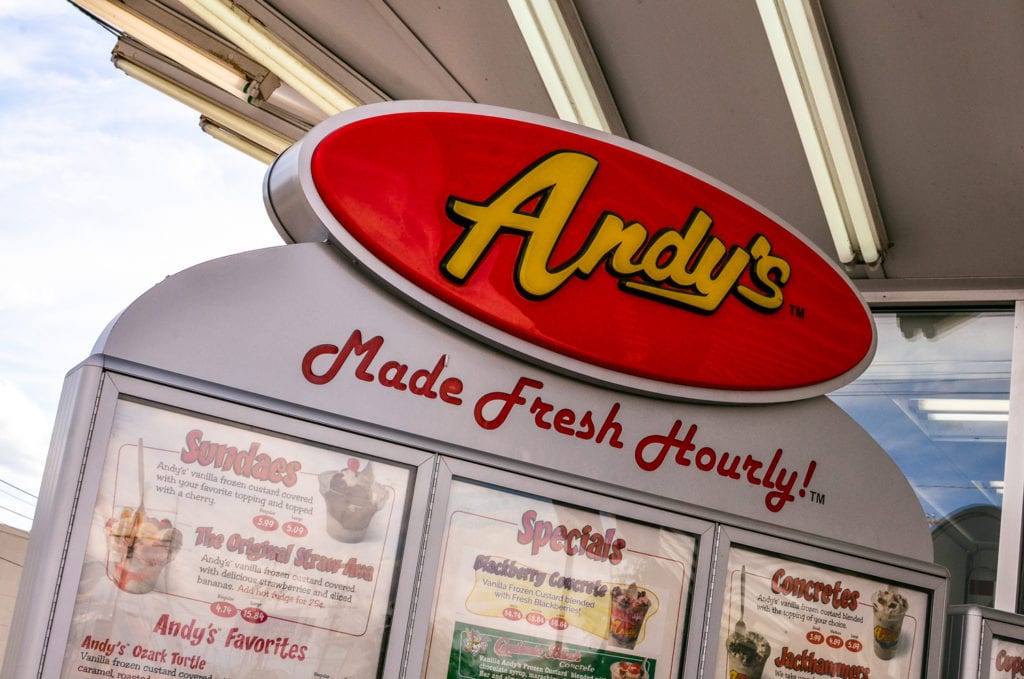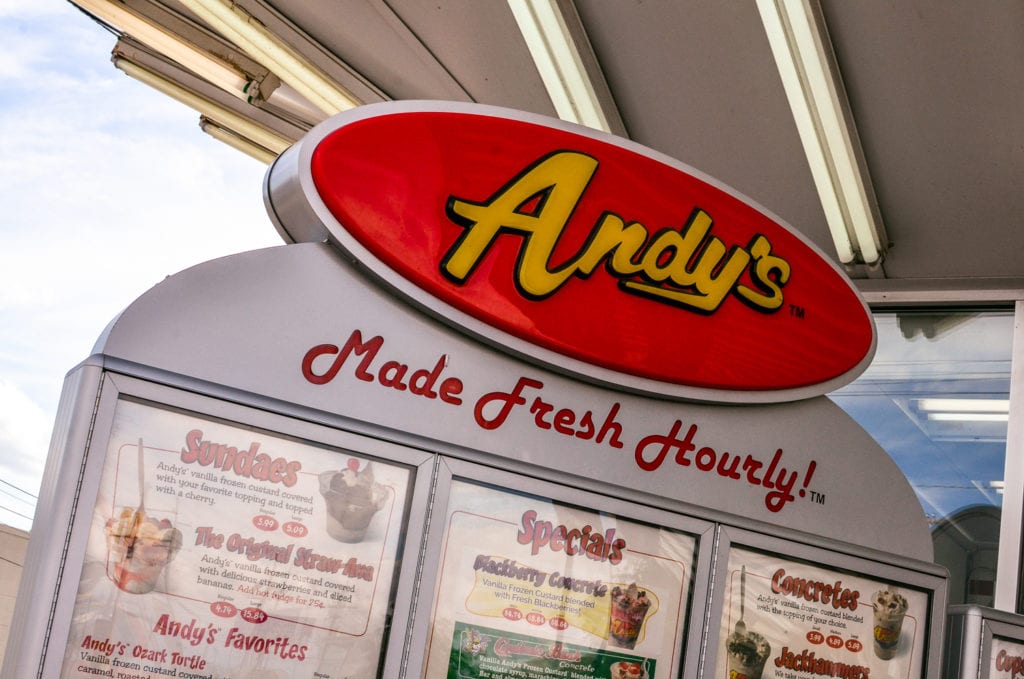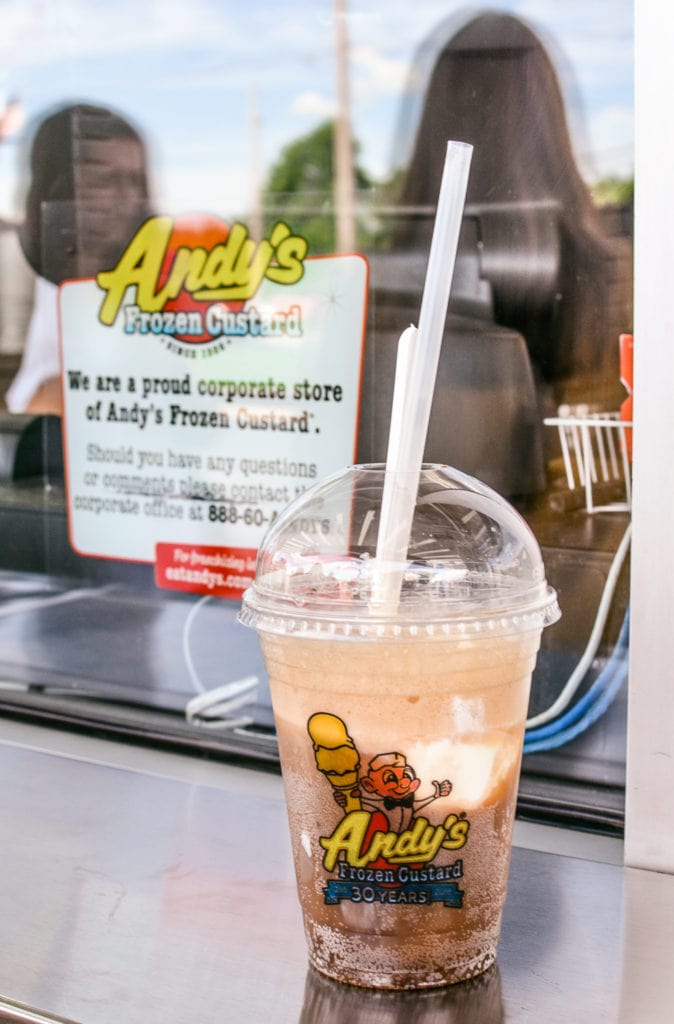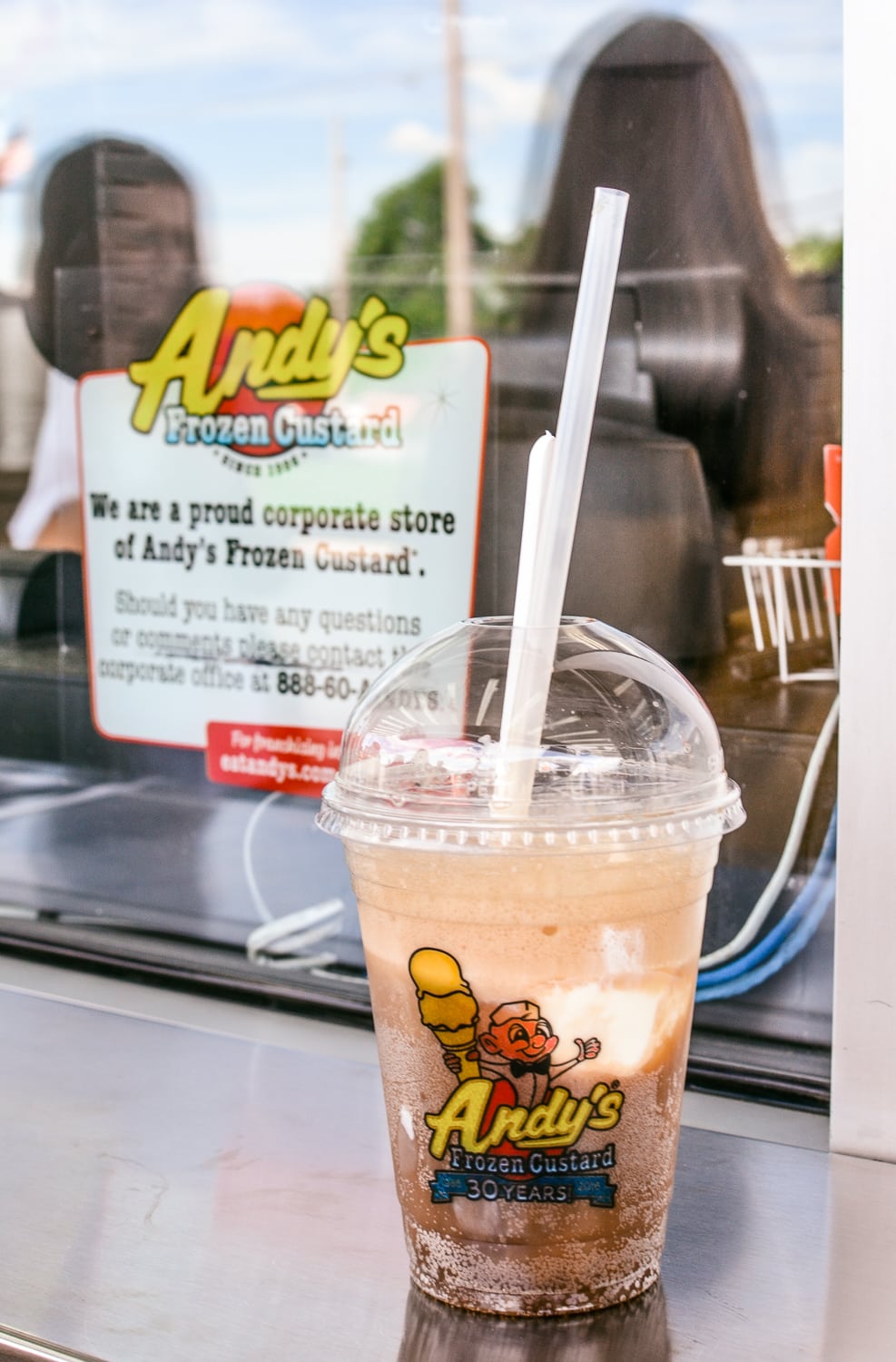 The Golden Girl Rum Club
My stay in Springfield, MO ended with an evening of cocktails and small plates at The Golden Girl Rum Club. This hip tiki bar + kitchen is co-owned by the talented Emma Chapman from abeautifulmess.com.
My favorite bites of the night were the Kale Caesar Salad and Beef Bone Marrow. Nom.
The cocktail menu features tried and true favorites as well as some tropical classics with a twist. My first drink was the "Yours and Mai Tai" with El Dorado Dark, Appleton Signature, lime, pistachio orgeat and caramelized pineapple shrub.
It was so delightful that I ordered the same for the second round. And how cute is the lucky cat tiki glass!? The Golden Girl has a fun variety of tiki mugs for their drinks...you can even have your cocktail served in a pineapple!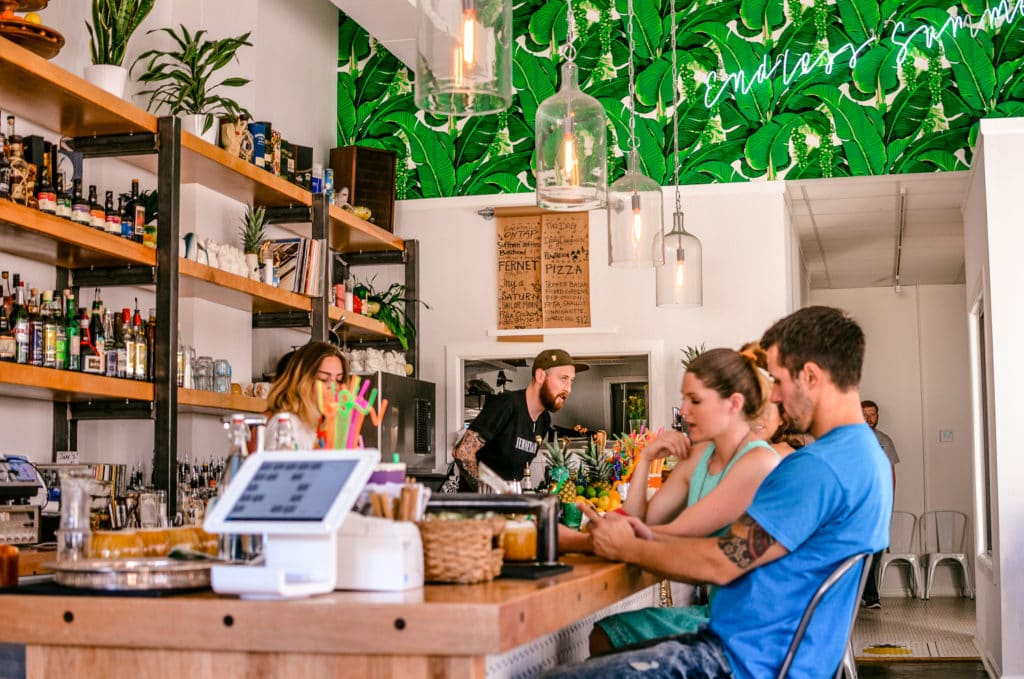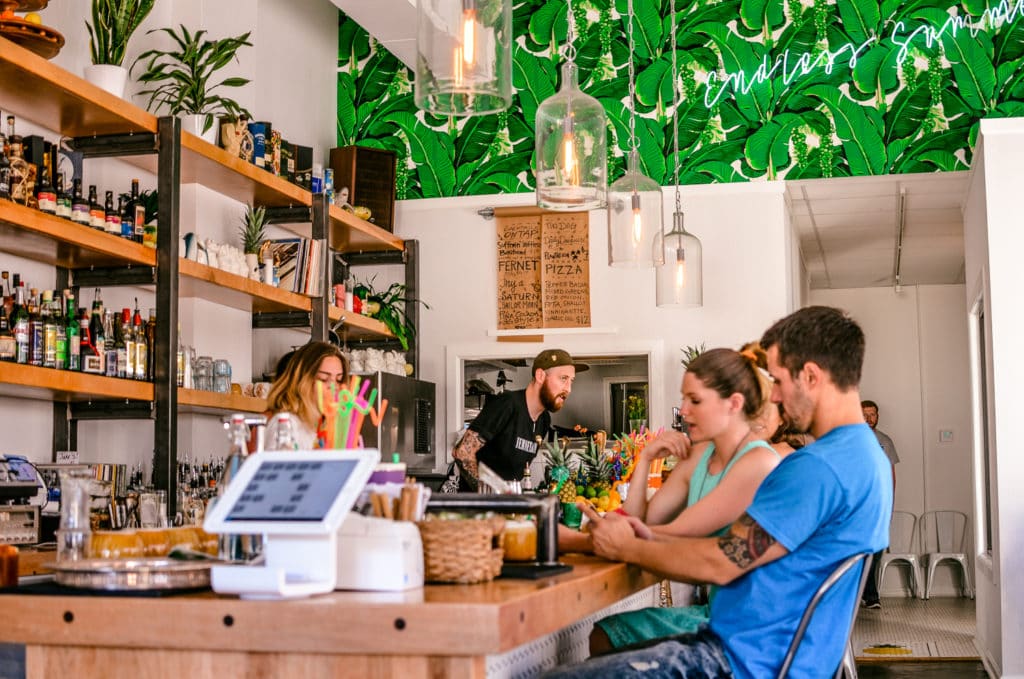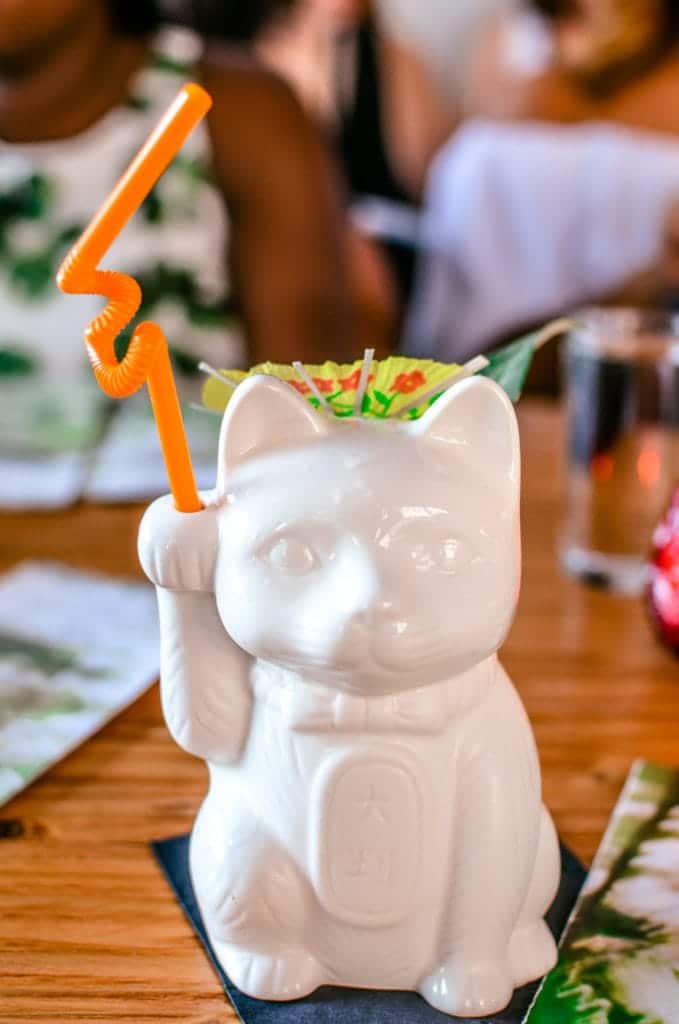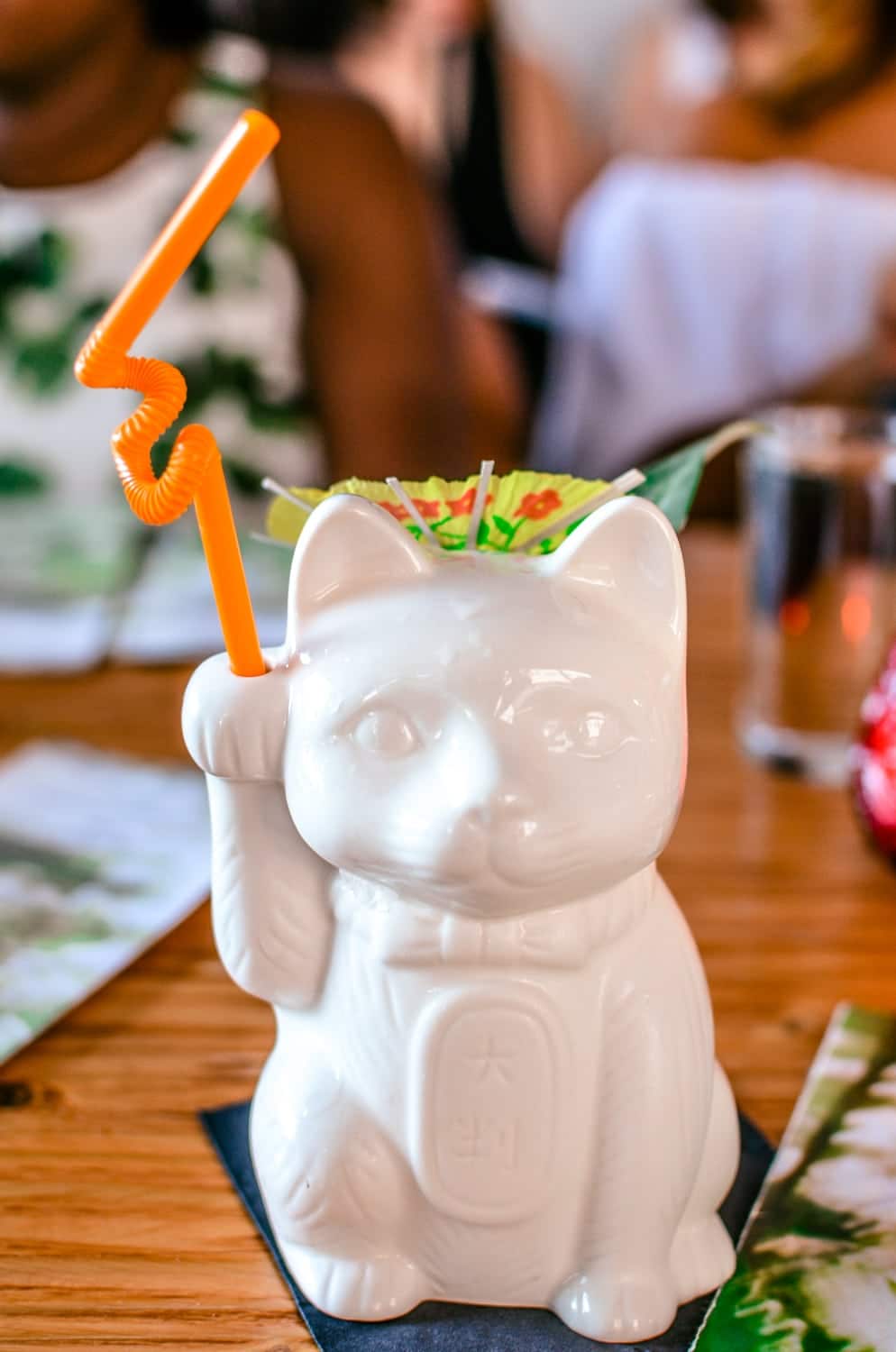 Elle's Patisserie
Update: Elle's Patisserie has been sold and is no longer in business.
When I heard Elle's Patisserie had Lavender Iced Coffee, I was all in! I wasn't even hungry for breakfast (2 full days of eating non-stop will do that to you!) and I still found room for this unique beverage. It did not disappoint!

In addition to flavored ice coffee, Elle's has a tasty selection of homemade pastries, croissants, macaroons, truffles and ice cream.
Tip: The Peanut Butter truffles with gold dust are to die for!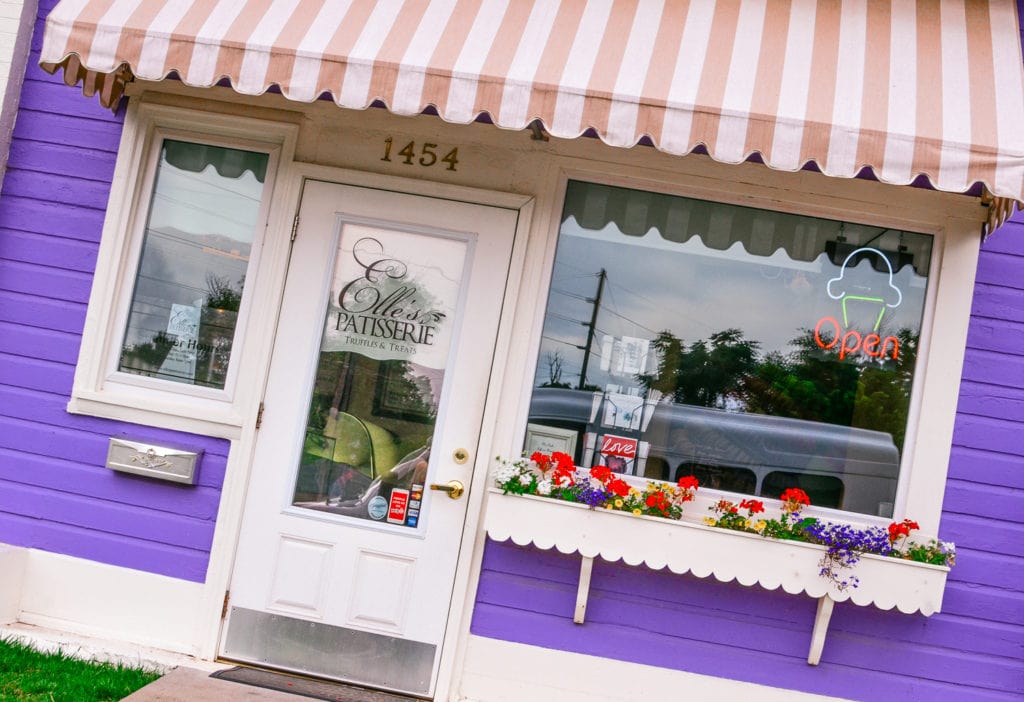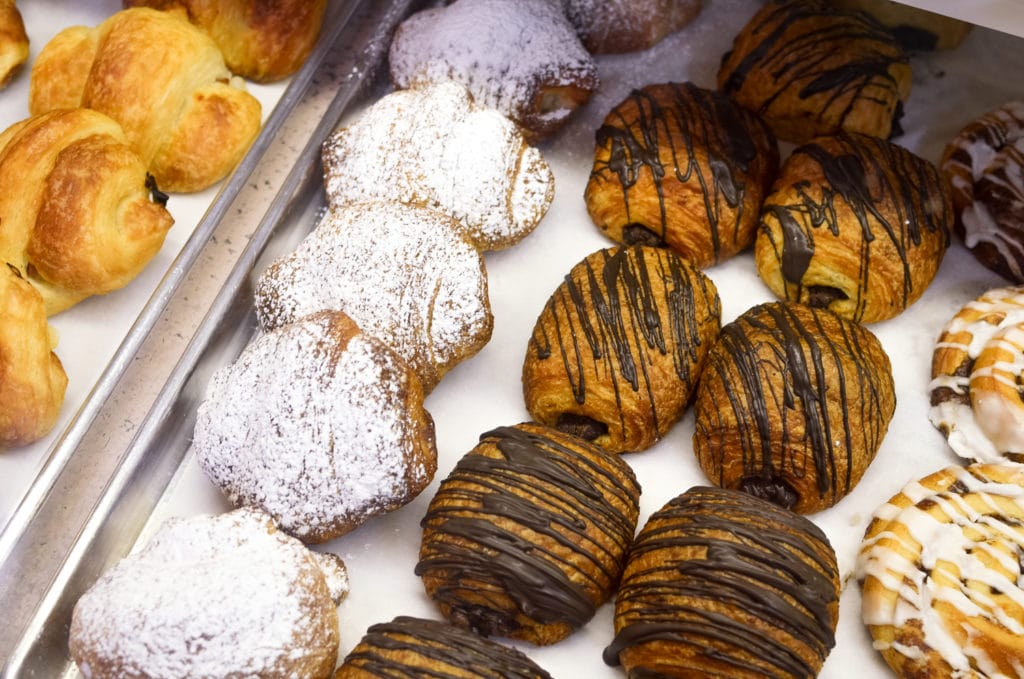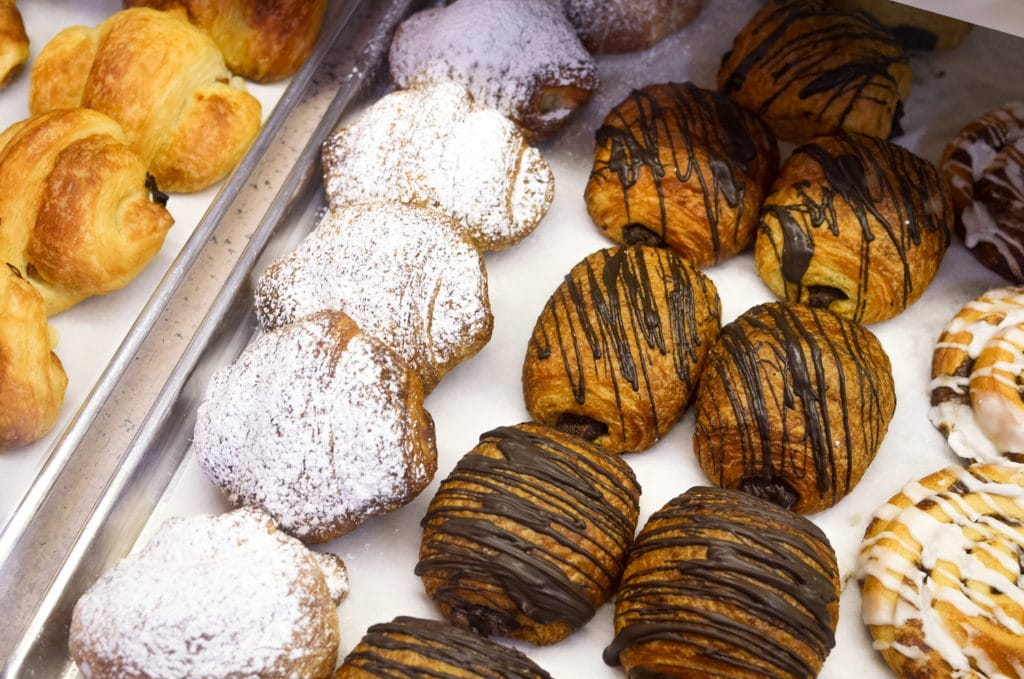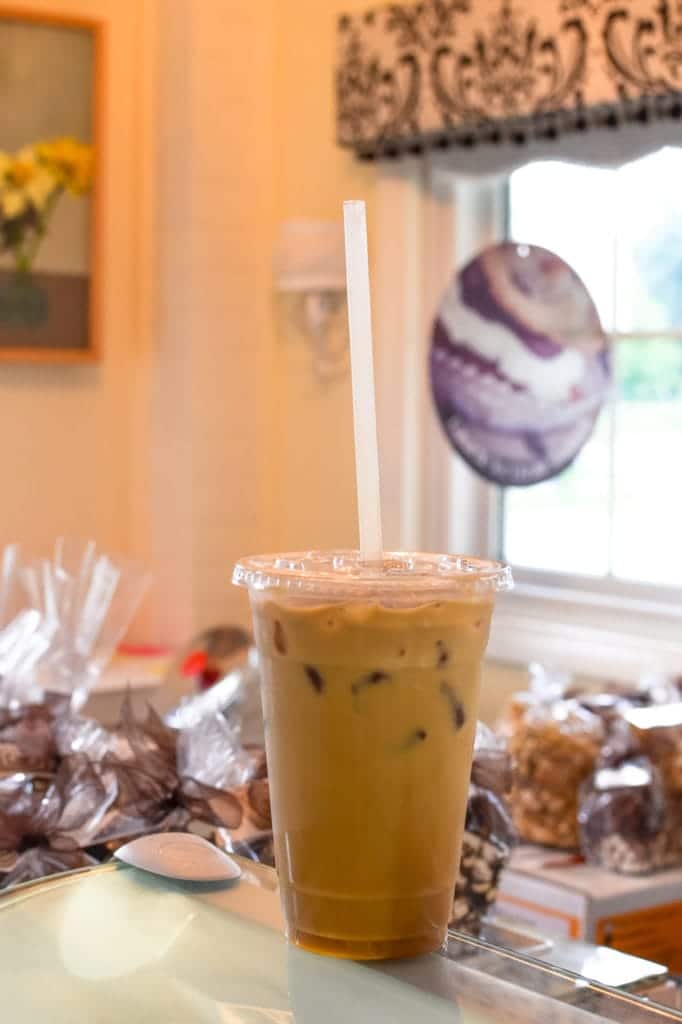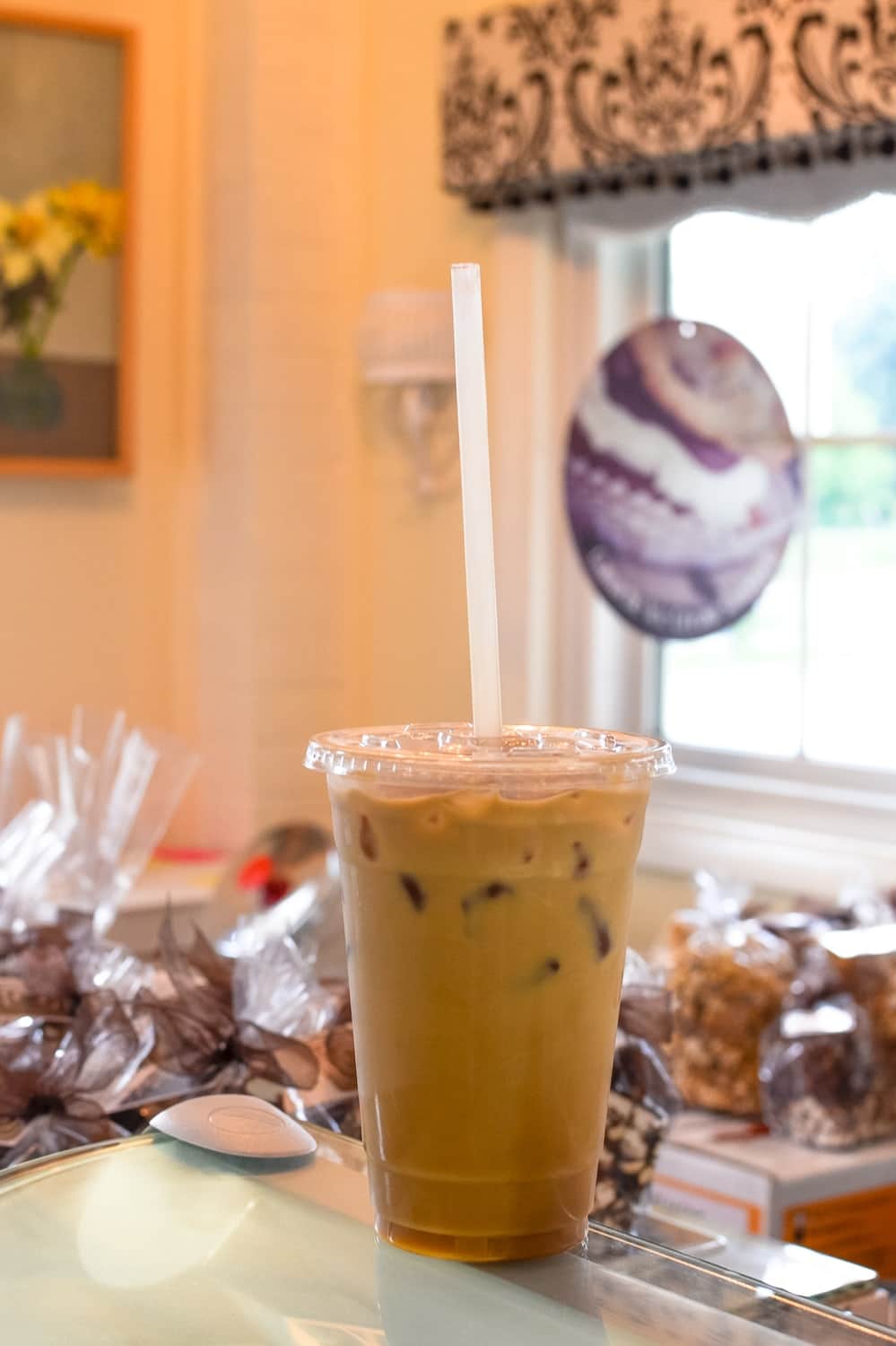 For more places to eat in Springfield MO visit www.springfieldmo.org/dining
What's your favorite restaurant in Springfield?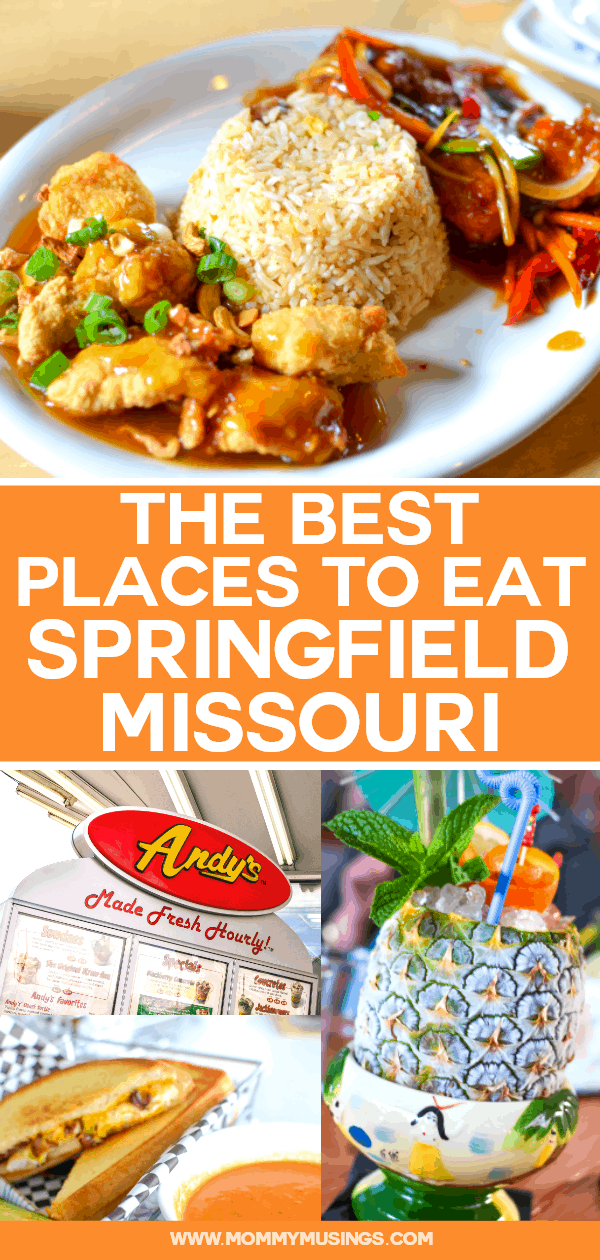 Special thanks to the Springfield Missouri CVB for hosting my visit. All opinions are my own.