Things to do in Springfield MO - There's so much to see and do in Springfield, Missouri! Here's a list of the best activities.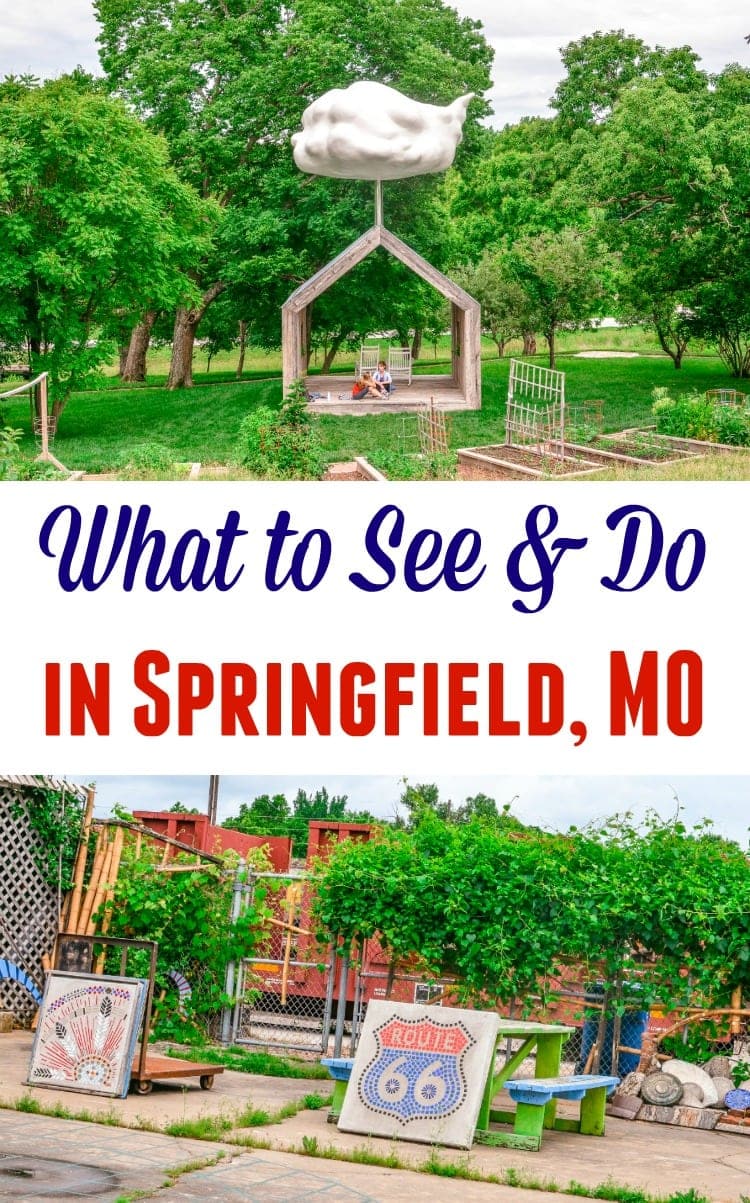 Prior to visiting Springfield, MO earlier this summer, the only cities in Missouri that I had been to were St. Louis and Branson. St. Louis wasn't my cup of tea— granted it's been almost 15 years since I visited— and Branson was fun, in small doses… I think of Branson as a wholesome version of Las Vegas for families.
Going back to Missouri wasn't my agenda until the Springfield Missouri CVB reached out and invited me to spend a long weekend in the city. They presented me was a jam-packed schedule full of food and activities, and it all looked so fun… so I couldn't say no!
As a bonus, the Springfield-Branson National Airport (SGF) has a nice selection of non-stop flights, including one from where I'm based in Tampa-St. Petersburg (PIE), making the destination even more accessible. Door to door the flying time is only 2 hours!
So what exactly is there to do in Springfield, MO? A lot more than I could have ever imagined! I'm breaking my experience down into three posts which focus on fun things to do in Springfield MO (this post!), Places to Eat in Springfield MO and where to stay in Springfield.
Things to Do in Springfield MO
Creative Escape Glass LLC
I don't consider myself a super crafty person, but I had a ton of fun at Creative Escape Glass LLC on historic C-Street where I made my very own suncatcher… pretty much from scratch.
I personally cut each piece of glass used in my mosaic (crazy, right!?) and then arranged it to my liking before sending it off to the kiln for an overnight firing. I never thought this was a craft that I could do on my own, but I did— and you can too! Check out their website of project availability.
Fantastic Caverns
Another first for me in Springfield was going underground to see an incredible cavern system known as Fantastic Caverns—America's Only Ride-Through Cave.
The caverns were discovered in 1862 by an Ozarks farmer's dog. It wasn't until 5 years later that the caverns were explored, revealing the natural wonder that can be seen today. I completely enjoyed the 55-minute guided tour that took us through the massive cavern dripping with fantastic rock formations.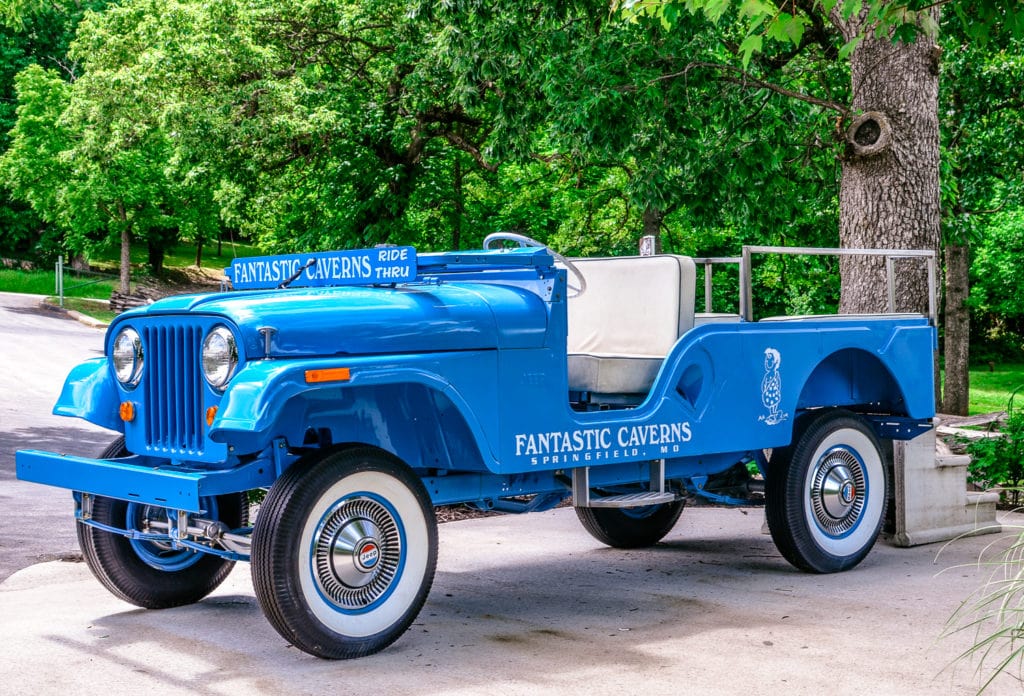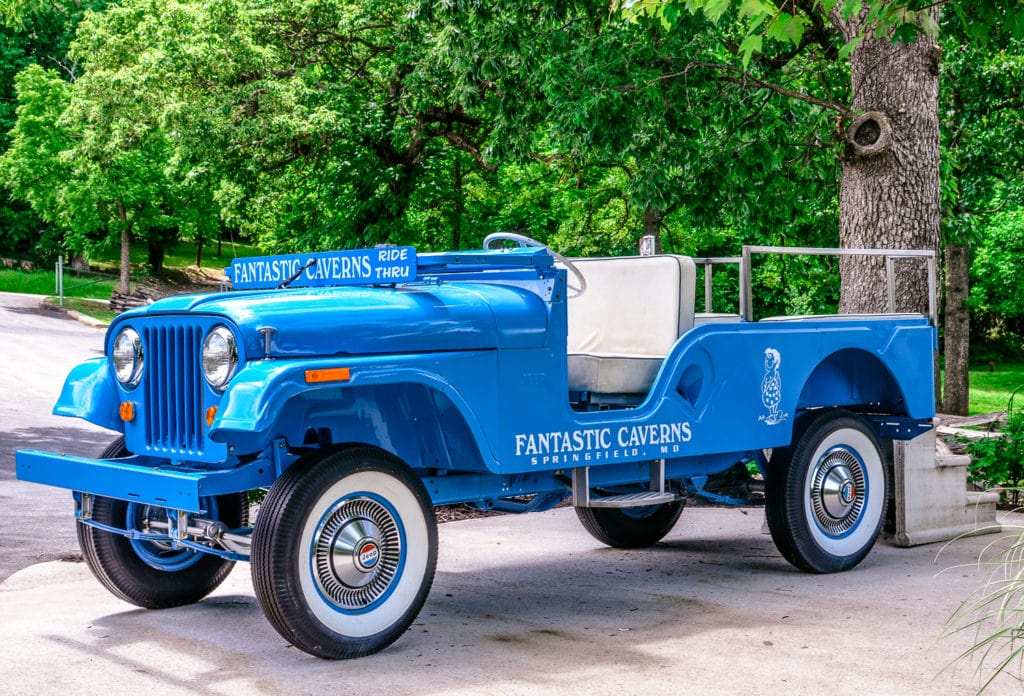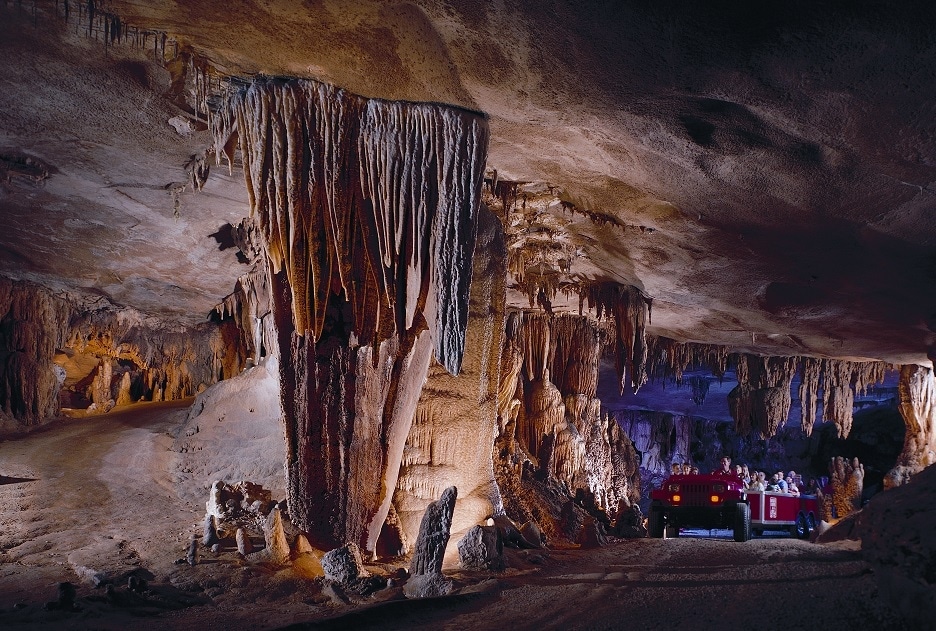 photo credit: www.fantasticcaverns.com
The Trolley Bike
I had seen different styles of "trolley bikes" in other cities around the U.S. but didn't have the opportunity to try one out until arriving in Springfield.
If you're unfamiliar, The Trolley Bike is an open-air "party bus" 14-passenger quadricycle. It's designed to bring you around downtown Springfield Mo while hopping from bar to bar— and you can totally drink while riding it (BYOB!).
For safety, a conductor controls and steers the bike, so if you don't feel like pedaling that's totally OK. It's a SUPER FUN way to see the city without having to walk or take a cab, and perfect for friends or groups. The Trolley Bike can even drop you off at your local hotel when you're finished!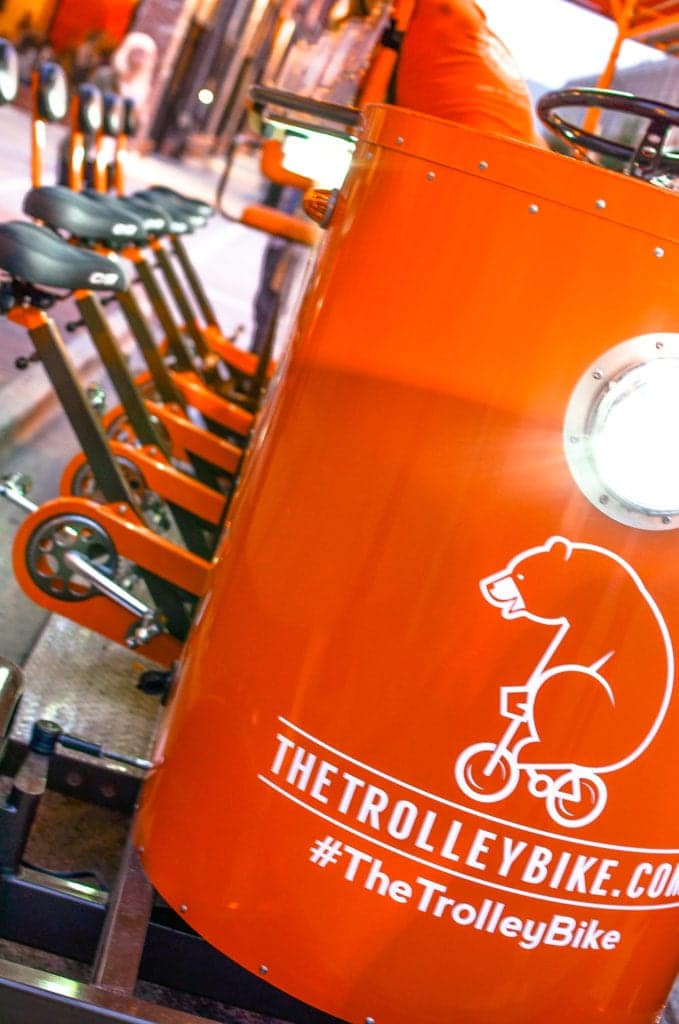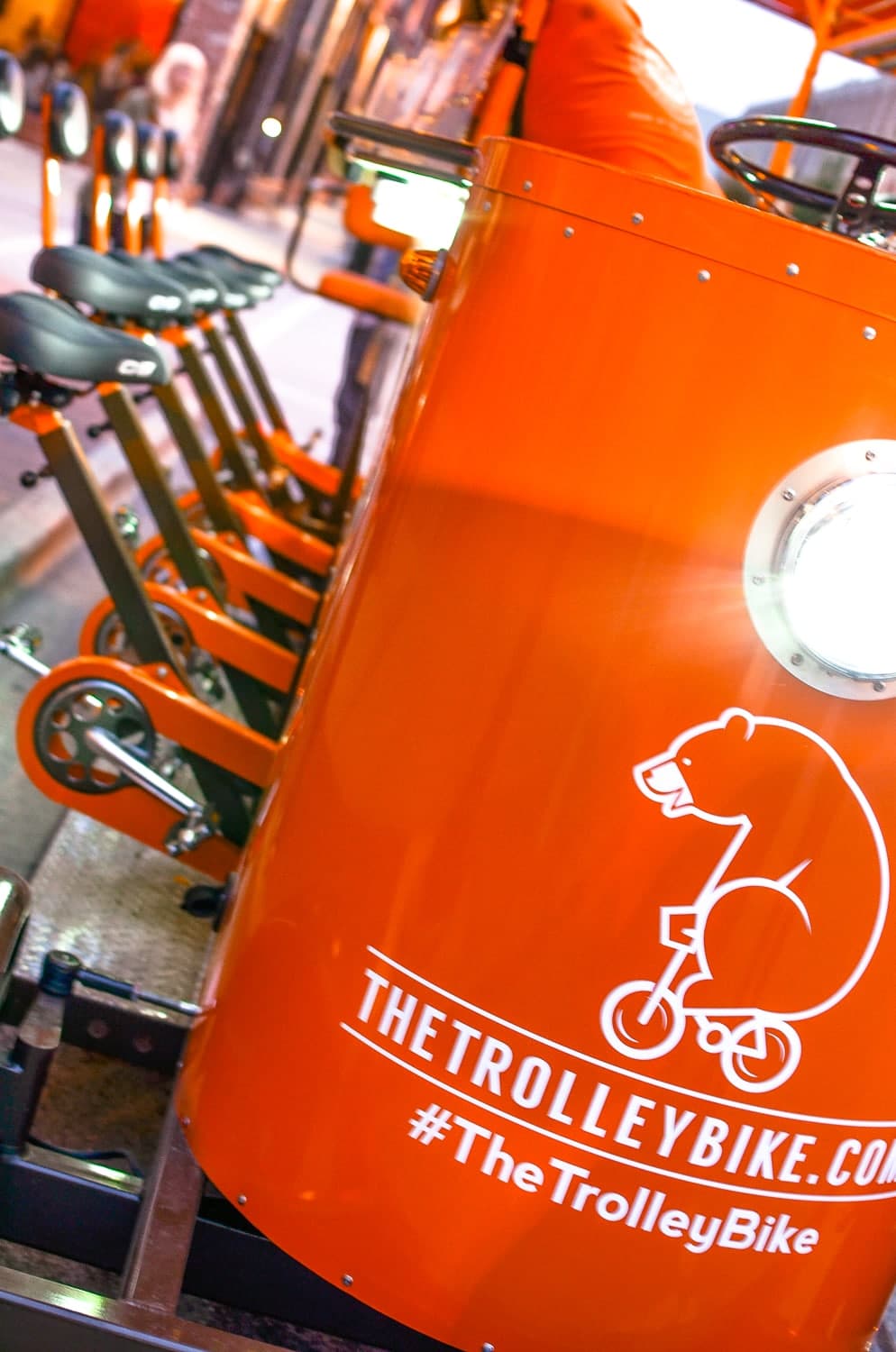 Farmer's Market of the Ozarks
I'm always down for a good farmer's market and Springfield Mo has a great one on Saturdays (year-round) from 8:00 a.m. to 1:00 pm and Wednesdays (May-September) from 9:00 a.m. to 1:00 p.m. at the Farmers Park Pavilion. The Farmer's Market of the Ozarks is packed with a wonderful selection of farm fresh produce, flowers, and hand-crafted products.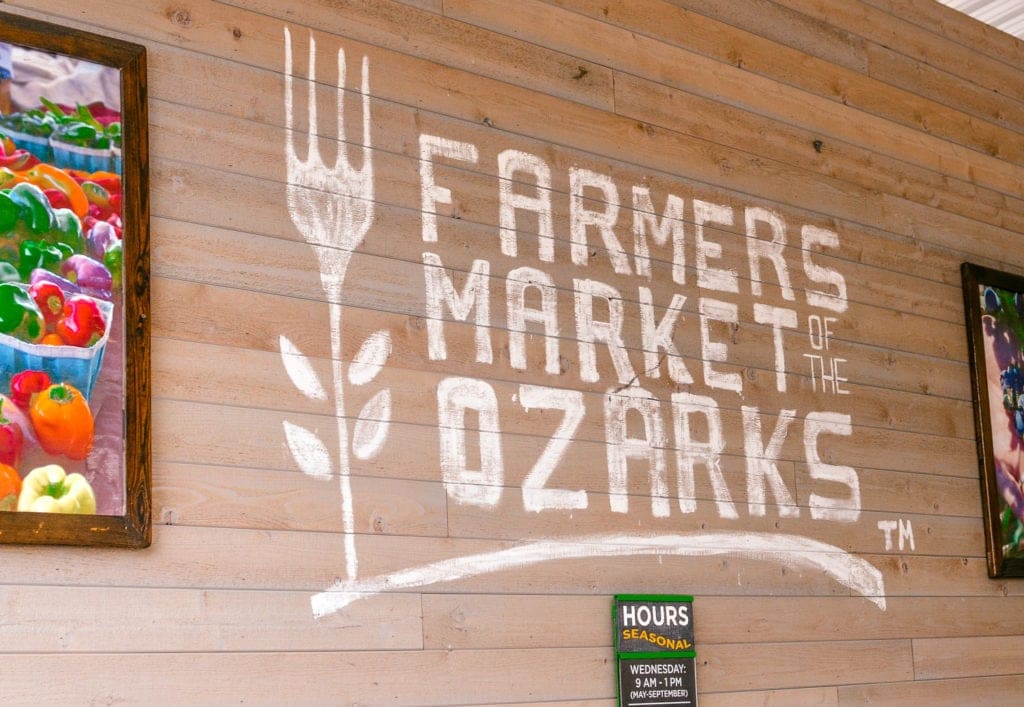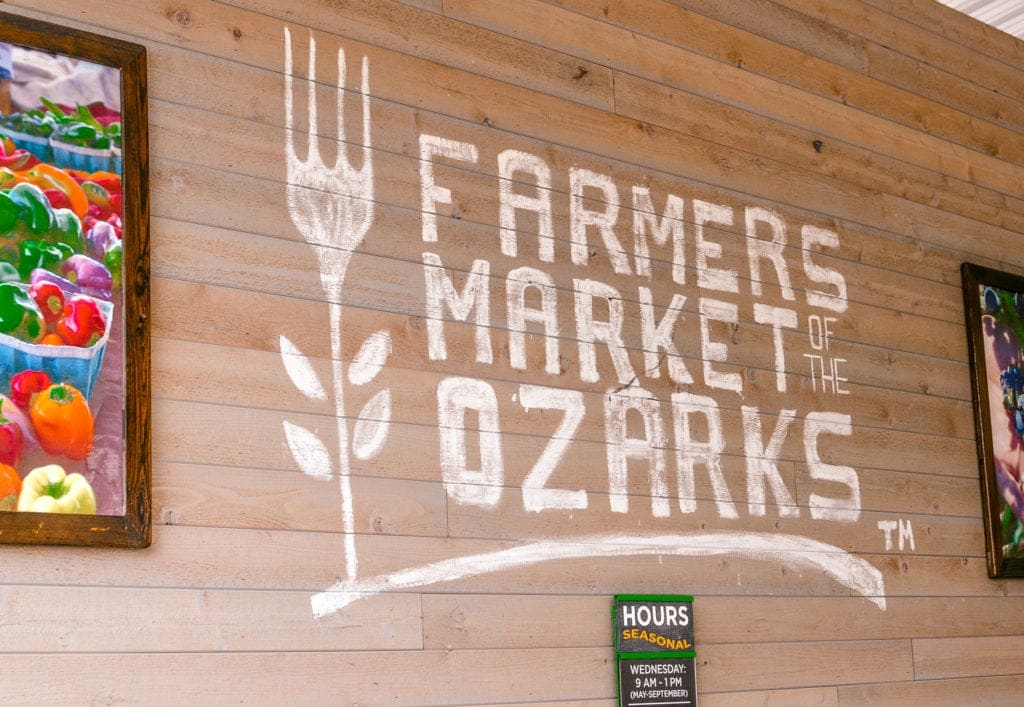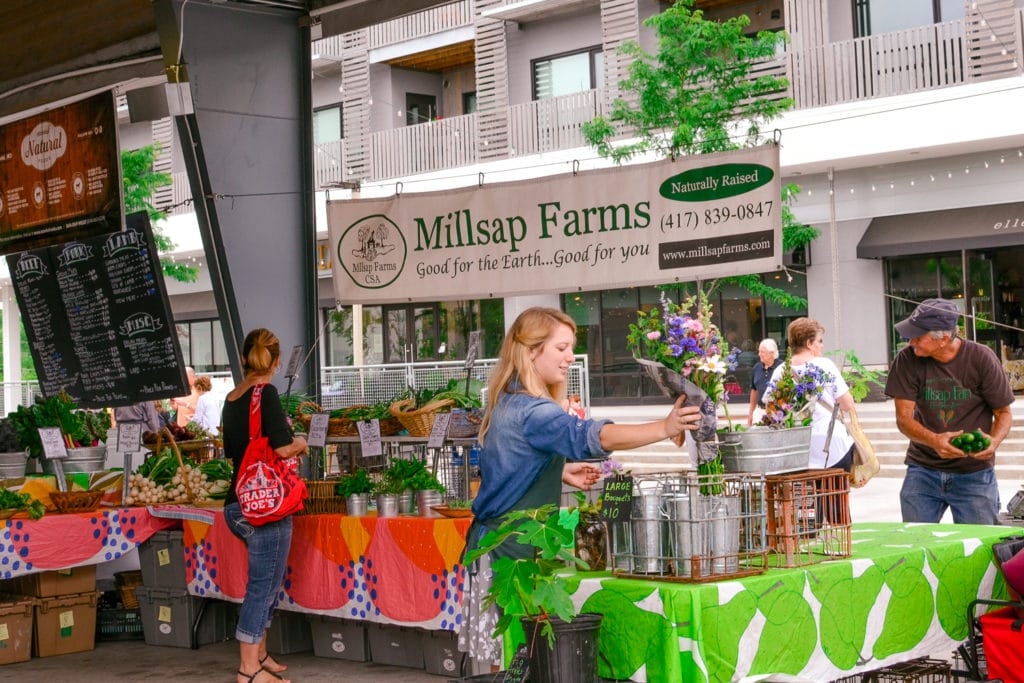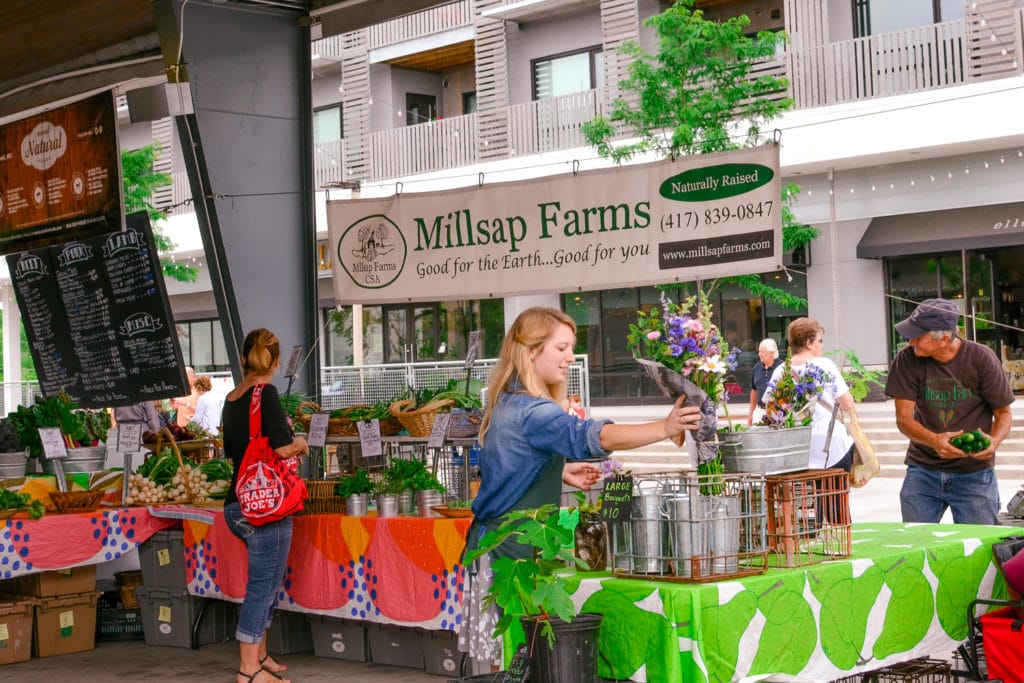 When you're done shopping for local goodies, be sure to check out some of the shopping at Farmer's Park, including 5 Pound Apparel, where everything in the store gives back to someone, somewhere. For every shirt sold, 5 Pound Apparel donates 5 pounds of food to Ozarks Food Harvest to fight hunger in southwest Missouri.
Zen 3 Spa & Bodyworks
Springfield, MO has so much to see & do that you may need a bit of R&R during your stay. For an hour or two of pure bliss, be sure to visit Zen 3 Spa & Bodyworks for a relaxing massage or therapeutic treatment.
I was treated to a lovely lemongrass foot treatment during my visit and it was simply divine— it's a luxurious way to begin or end your time in Springfield.
Wonders of Wildlife National Museum & Aquarium
Something INCREDIBLE is coming to Springfield and I was honored to get a sneak peek during my visit.
First opened in 2017, the Wonders of Wildlife National Museum & Aquarium is one of the largest, most immersive conservation attractions in the world. I've been to my share of aquariums, and Wonders of Wildlife is, by far, the most spectacular. The aquarium is home to more than 35,000 live fish, mammals, reptiles, and birds covering 315,000-square feet.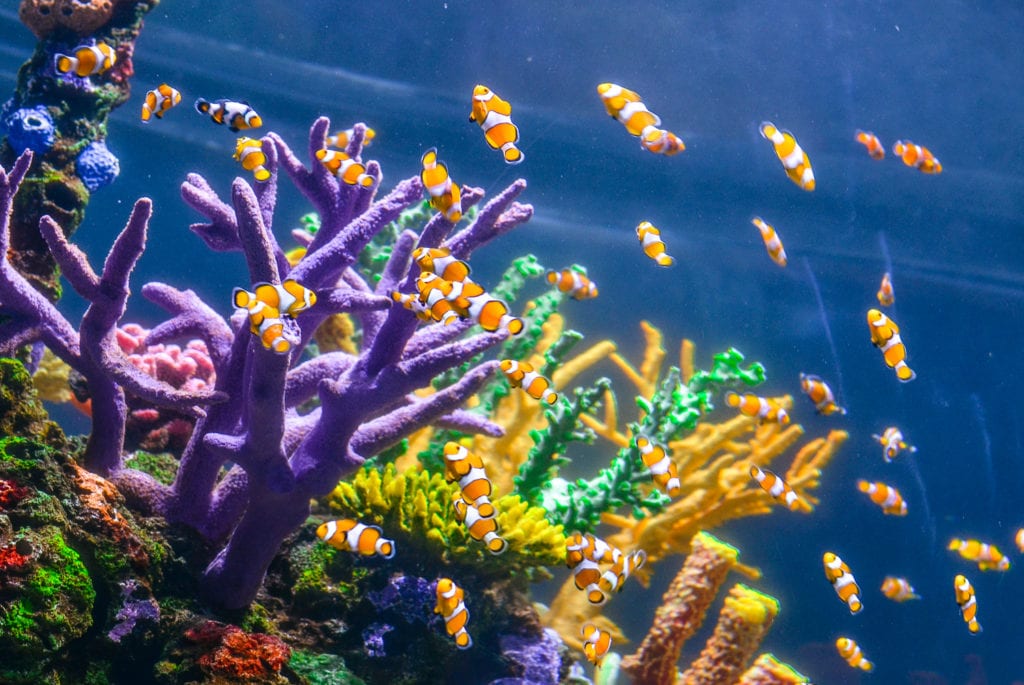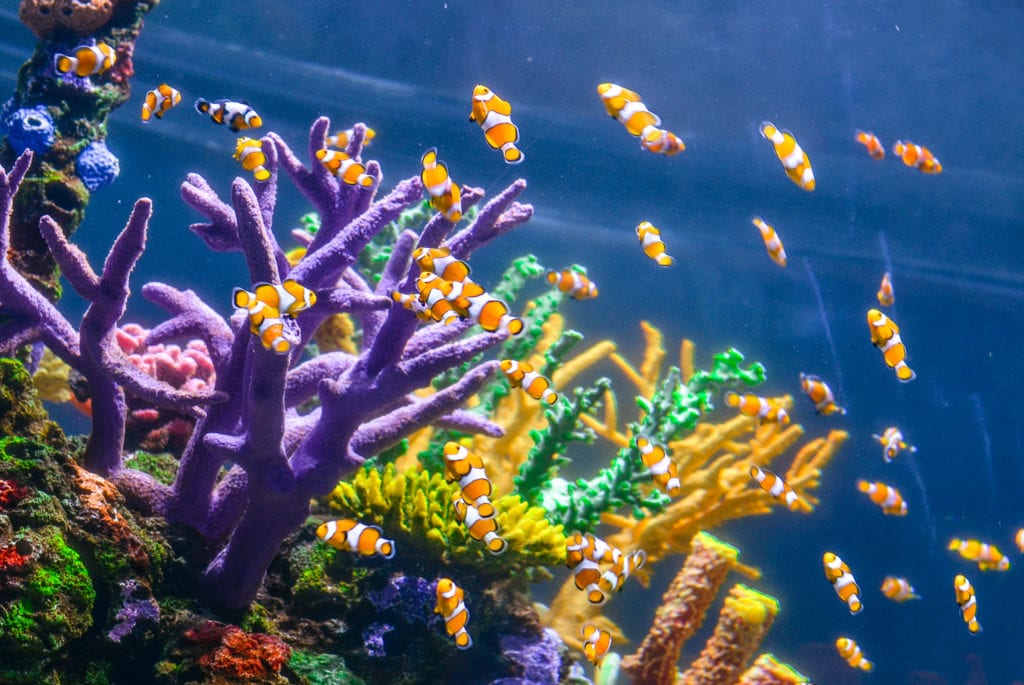 Bass Pro Springfield Mo
The Wonders of Wildlife National Museum & Aquarium is located on the campus of Bass Pro Shops' iconic flagship store— the Grandaddy of all Outdoor Stores! 
I was almost embarrassed to admit that I hadn't stepped foot into a Bass Pro Shop prior to this visit, but when I did, my mouth dropped. It was incredible!
Even if you're not an outdoor enthusiast, you'd still find something that would interest you at Bass Pro Springfield Mo. It's truly a sight to see!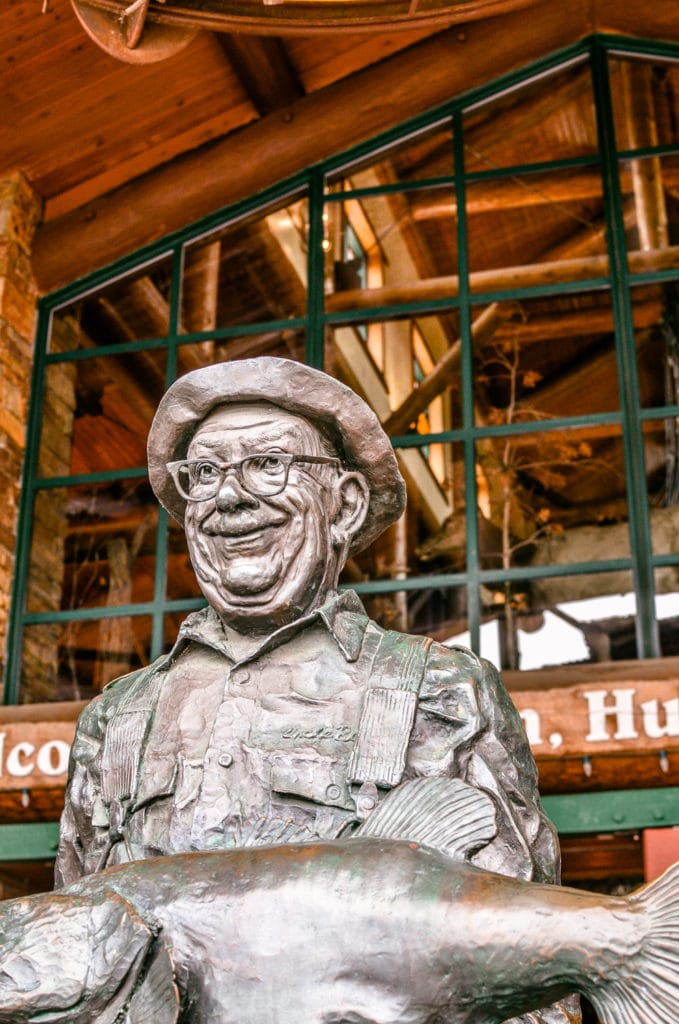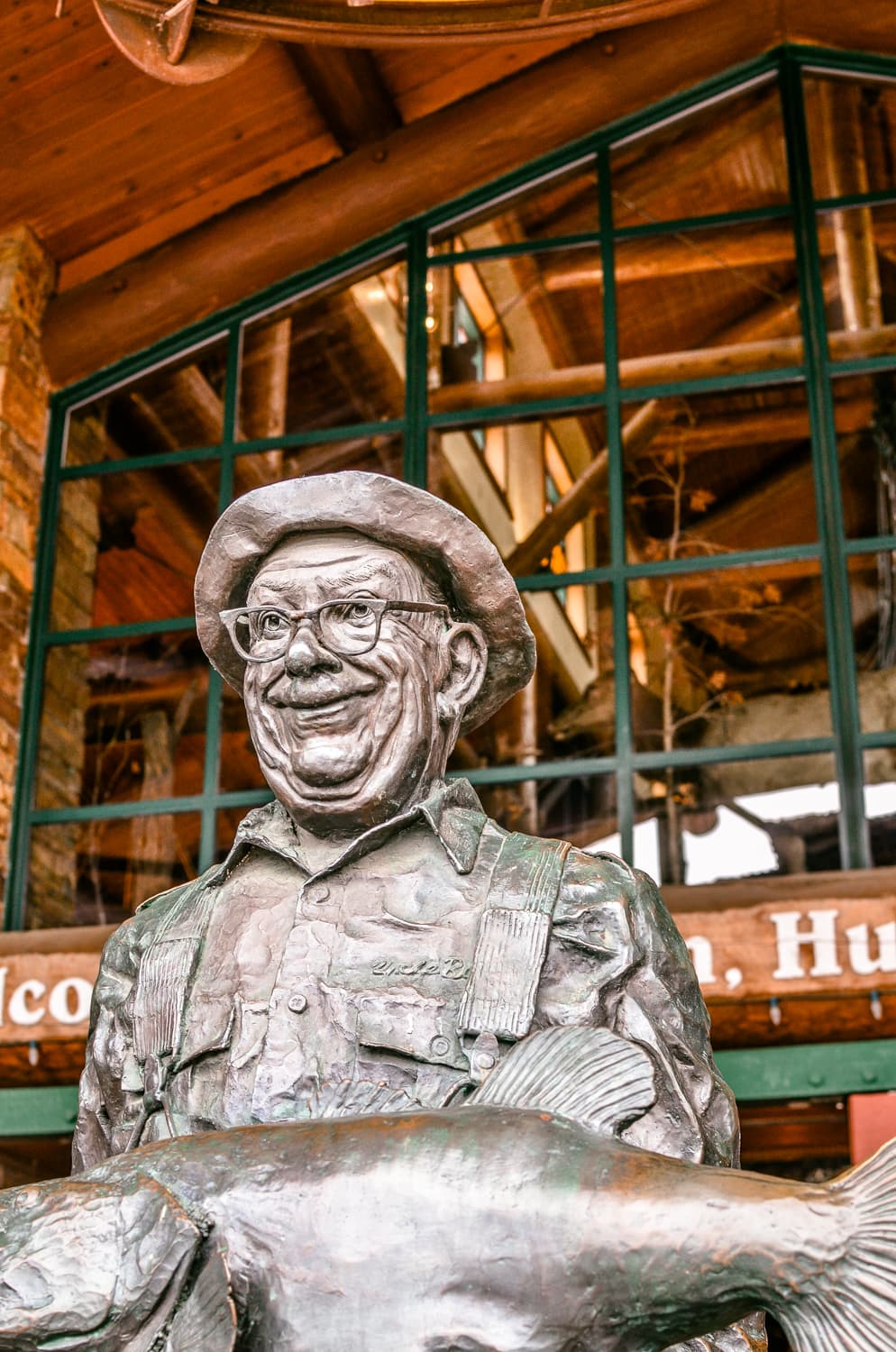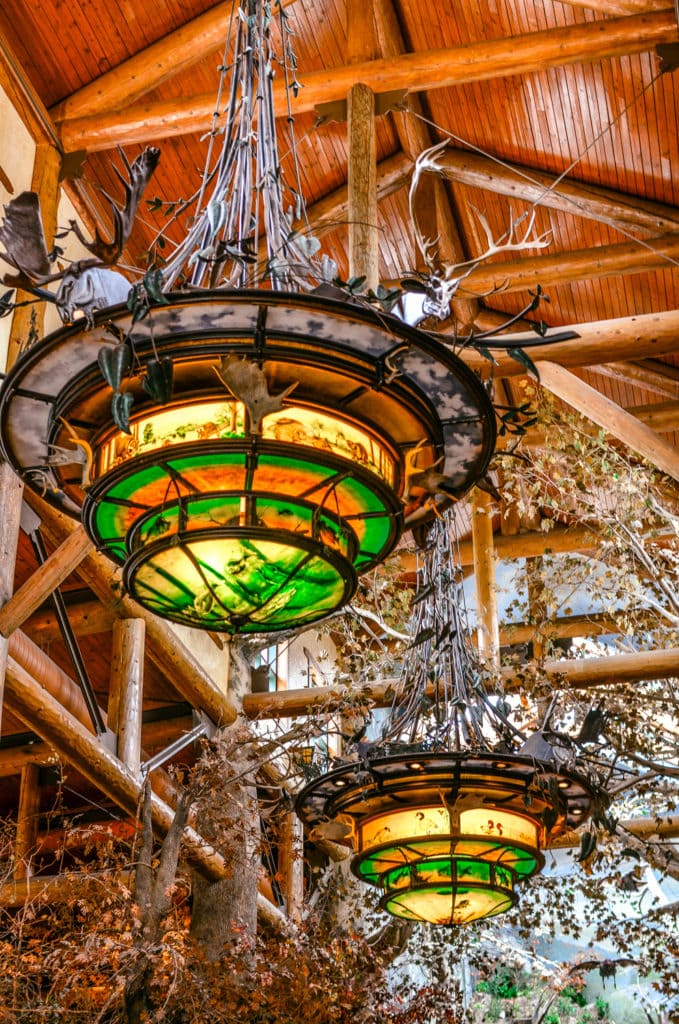 For more fun activities in Springfield, MO visit www.springfieldmo.org/things-to-do.
What are your favorite things to do in Springfield, MO?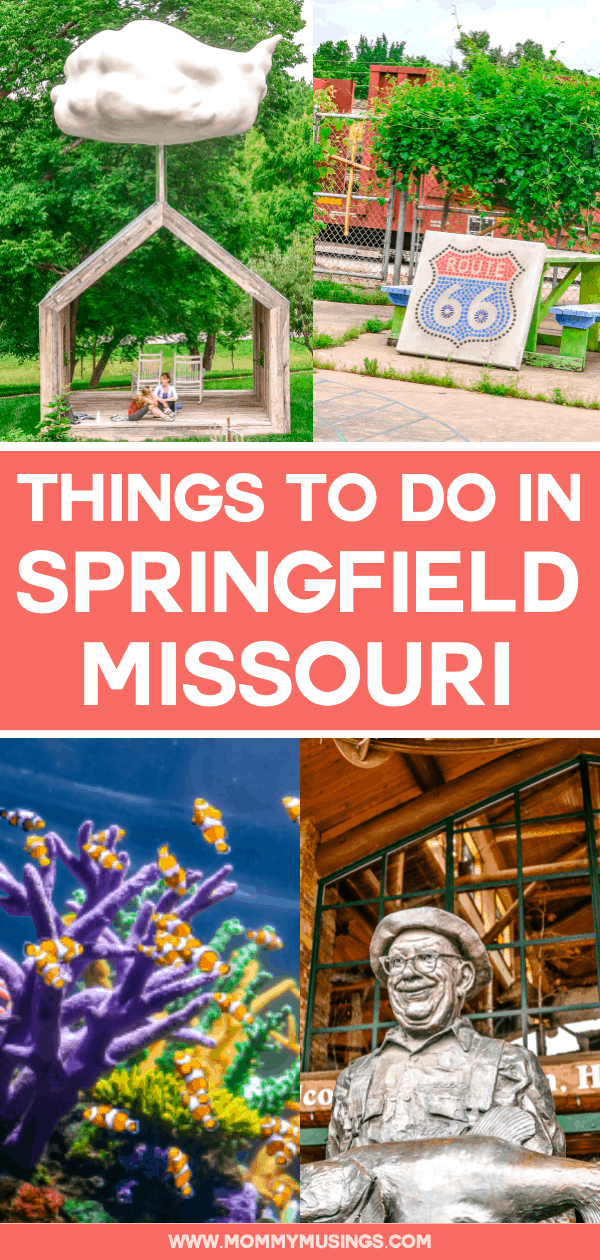 Special thanks to the Springfield, MO CVB for hosting my visit. All opinions are my own.