Tampa Bay readers, I have a fantastic local contest to share with you with a very tight turnaround! How would you like to win an exclusive on-ice skate experience with the Tampa Bay Lightning!?
40 lucky Publix customers will get that opportunity, along with dinner, meet-and-greet and a Coca-Cola prize pack— The deadline is March 15, so you need to enter fast!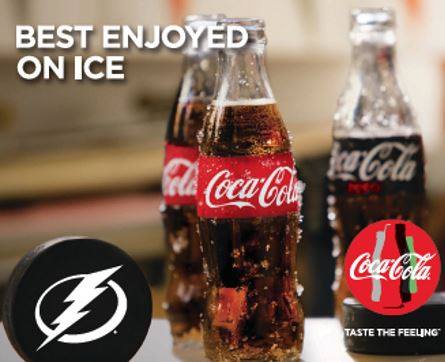 Simply head to your nearest Publix and look for the signage (below) for details on how to enter to win a chance to Skate-with-the-Bolts at Amalie Arena. While you're there, be sure to pick up Coca-Cola and Powerade on sale for 2/$9!
Winners will be determined by entering through a text to win. No purchase is necessary.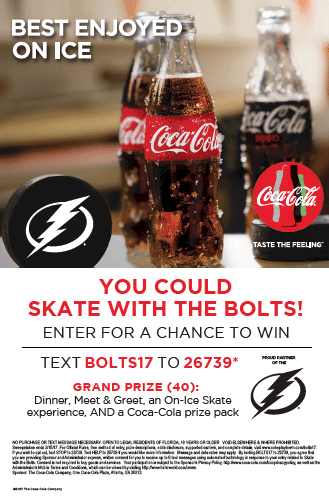 For details terms and conditions, visit https://www.helloworld.com/terms.
This post is brought you by Coca-Cola Florida.