I blame the Viking River Cruise commercials before every episode of Downton Abbey on PBS for my infatuation with river cruising.
Every week that I'd tune into Masterpiece guaranteed that I'd catch a glimpse of the romance of sailing with Viking. Those commercials are intoxicating!
As an avid cruiser, spending vacation time on the water has become second nature. My entire family loves cruising, and it's always our first choice for visiting multiple countries in a single trip.
River cruising, though, was something we hadn't yet experienced. And everything that I had ever read, seen or heard about Viking made it sound utterly magical.
The opportunity to sail with Viking was presented to my husband and me in time to celebrate our 10th wedding anniversary. The cruise? An incredible 8-day Rhine Getaway from Basel, Switzerland to Amsterdam, Netherlands during the Christmas Market season!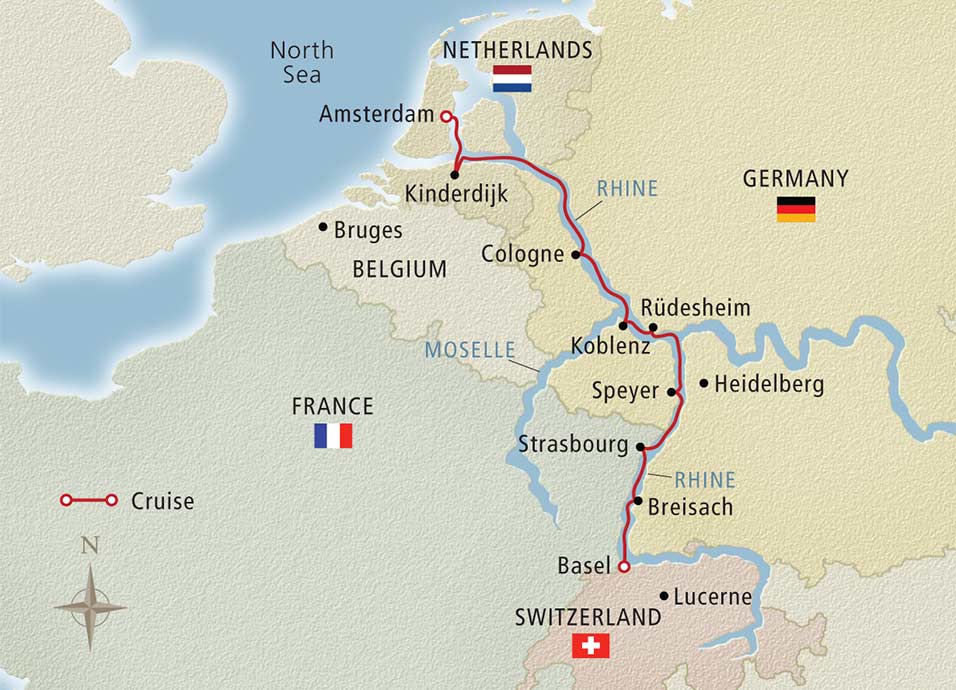 I have a myriad of posts to publish with highlights from our specific itinerary, but first I wanted to share a few of the reasons to start planning a Viking River Cruise ASAP... it seriously is one of the best travel experiences we've ever had.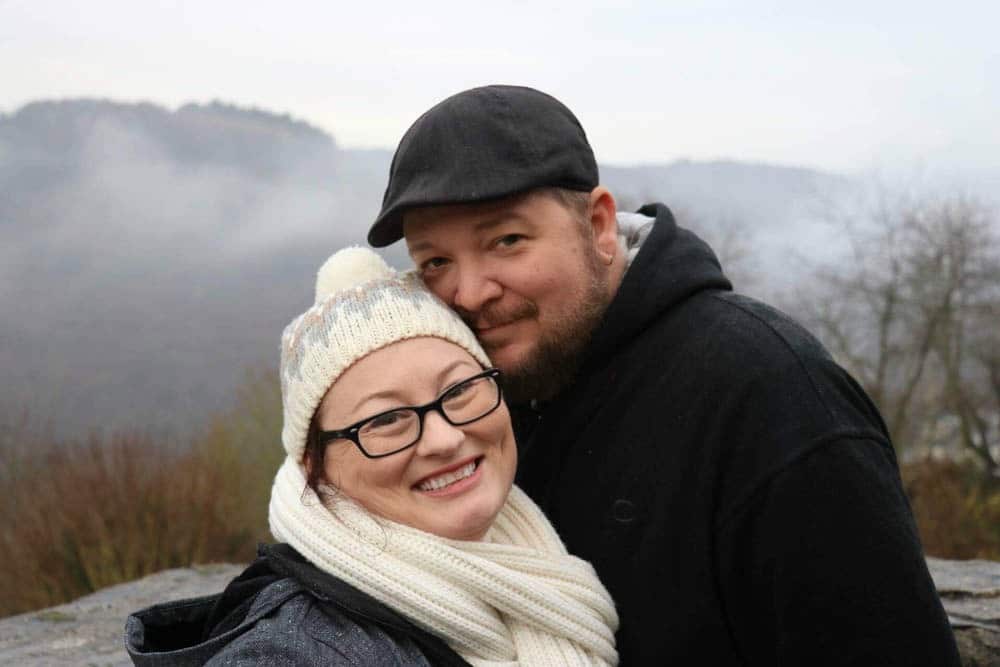 10 Reasons to Take a Viking River Cruise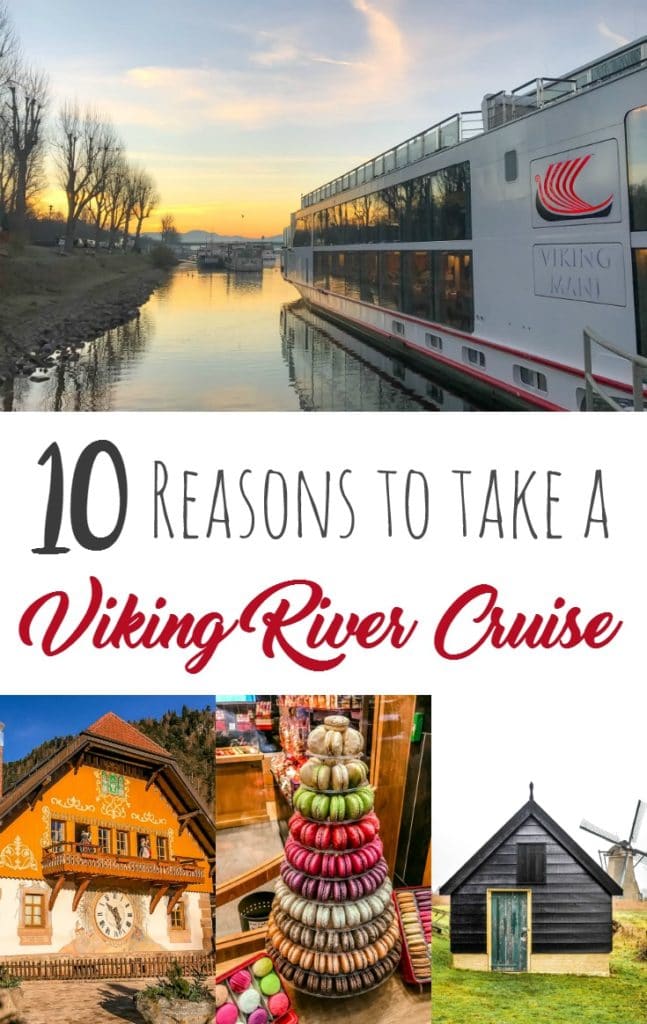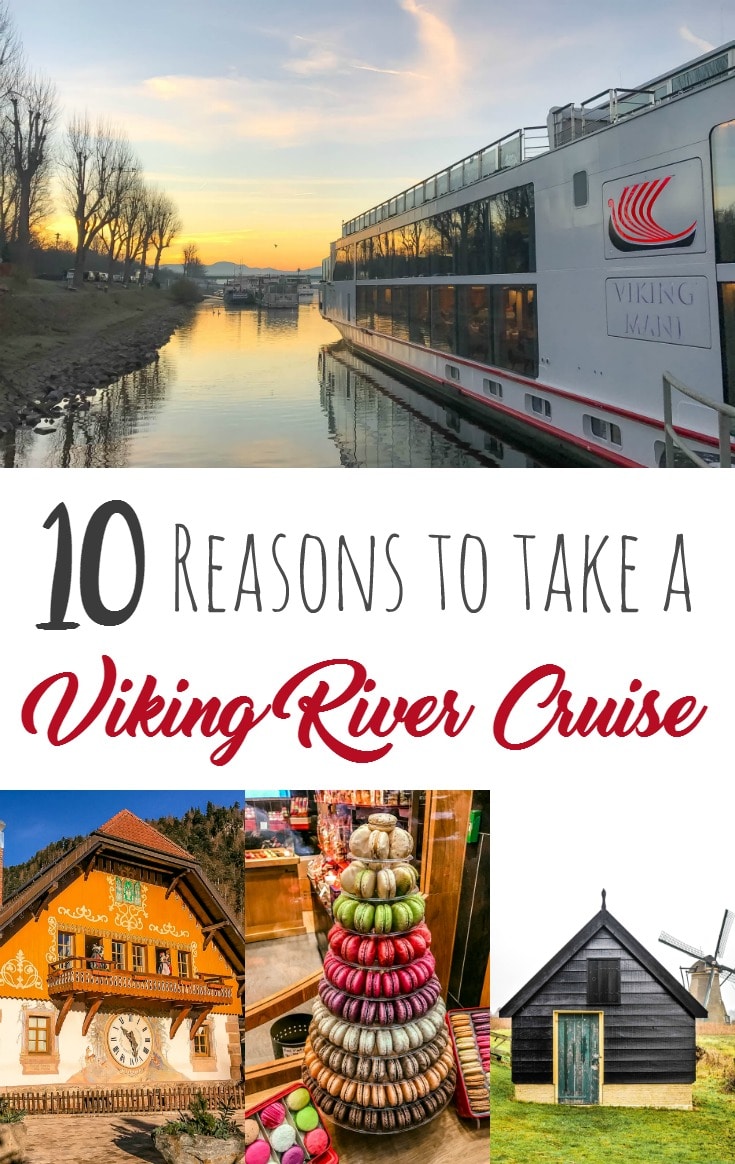 Extraordinary service with personal attention
I'm not sure how the staff does it exactly, but from the moment you step onboard a Viking longship, everyone knows your name. The personal attention is unsurpassed.
We felt that we got to know our waitress and bartender, Dina and Christian, who picked up on our food and beverage preferences and had them ready and waiting for us at mealtime for the entire cruise.
Our room steward noticed that we were drinking more than two bottles of water per night and kindly stocked us up with extras.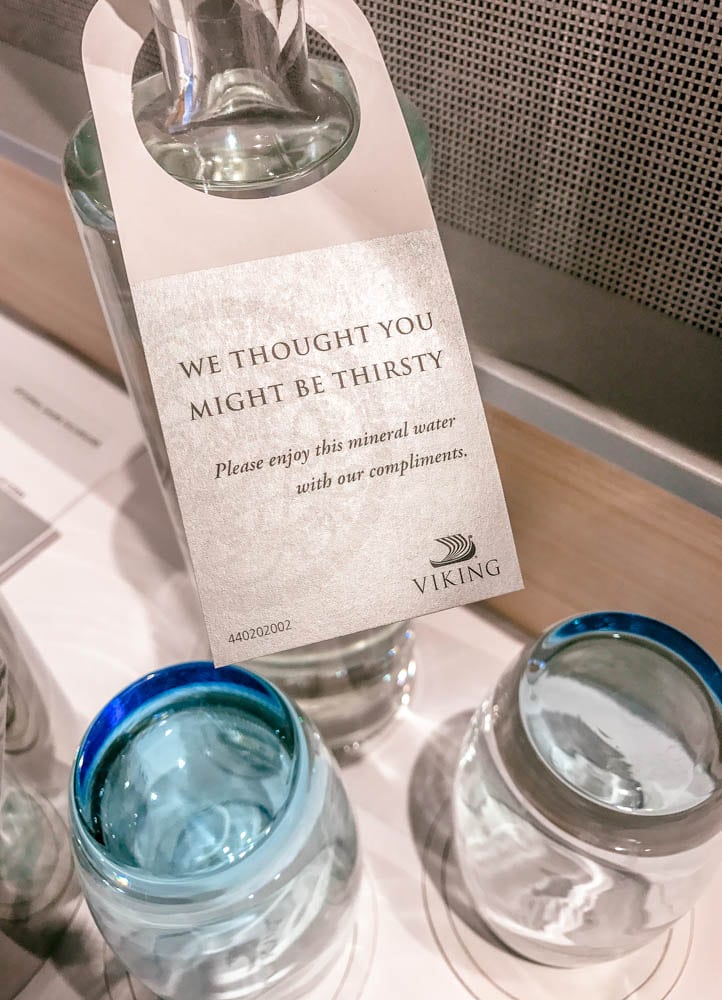 It's those little details that make you feel special, and Viking is all about the details.
Exceptional food
All the food we had on Viking was fantastic. I can't recall a single entree that I didn't like, and there were always options for both local specialties and American classics. The best meal, though, was "A taste of ..." themed-night, where the staff goes all out and prepares a giant feast featuring food and drink of the region with live music and entertainment.
On our cruise we enjoyed "A Taste of Germany" with pretzels and sweet mustard, bratwurst, pork knuckle and Kölsch.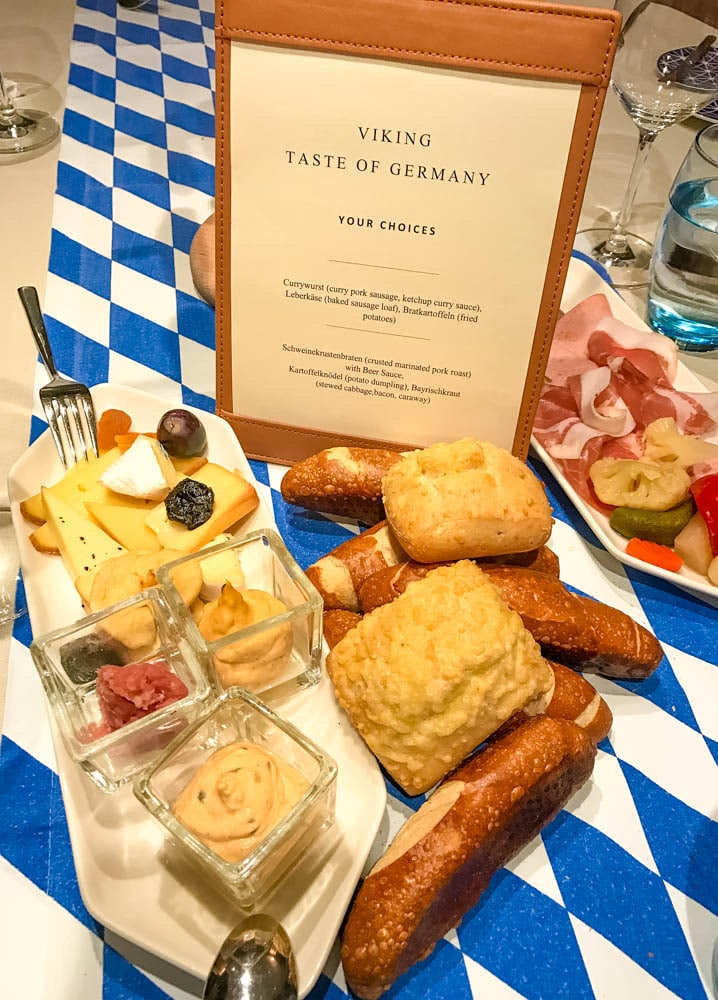 Beer, wine and soft drinks included with lunch & dinner
Along with all of the amazing food throughout the day, guests can enjoy unlimited beer, wine, and soft drinks with onboard lunch & dinner. I can't tell you how nice it was not to have to think about settling a tab after our meals. And the house red and white wine were both excellent!
Additionally, you can purchase wine and beer (or any beverage for that matter) in port and bring it back on the ship— your waiter will happily serve it to you!
Access to smaller ports
The beauty of river cruising is how close the ship docks to each port. Nine times out of ten, we got off our Viking longship in the heart of the city with only a short walk to the downtown area. This luxury allowed us to come and go as we pleased, even leaving in the morning for a tour, returning to the ship for lunch, and the going back out again to see some of the sites at night.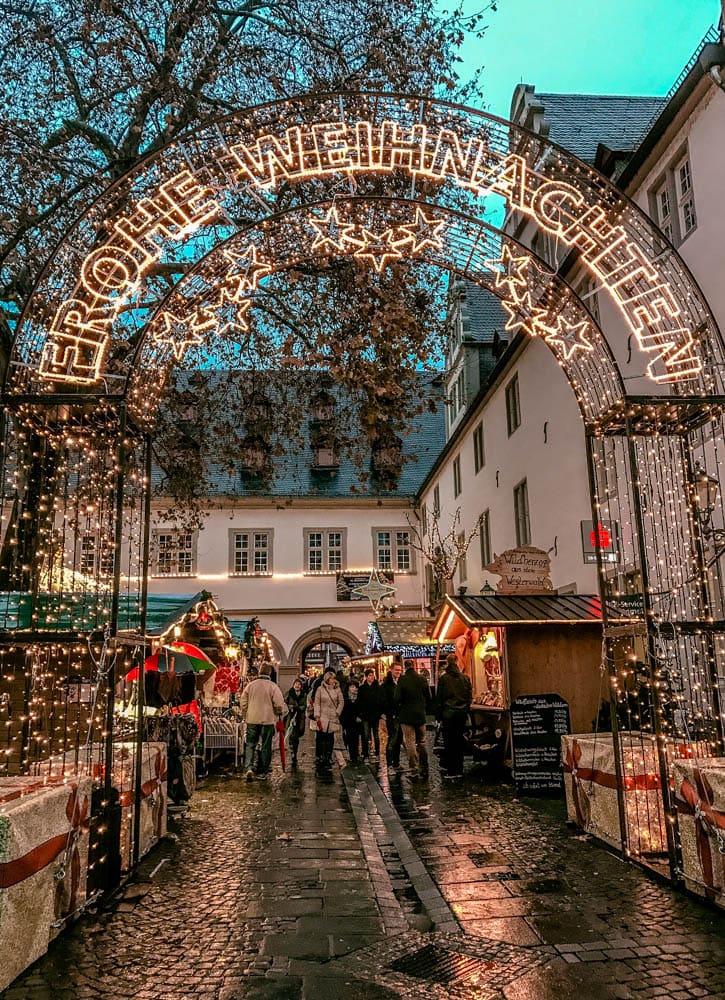 INCLUDED shore excursions
Viking has an incredible policy where one predetermined shore excursion with transportation and a local guide is complimentary in every port. These excursions are entirely optional but highly recommended, especially for first-time visitors, as they give you insight into the history and culture of the region.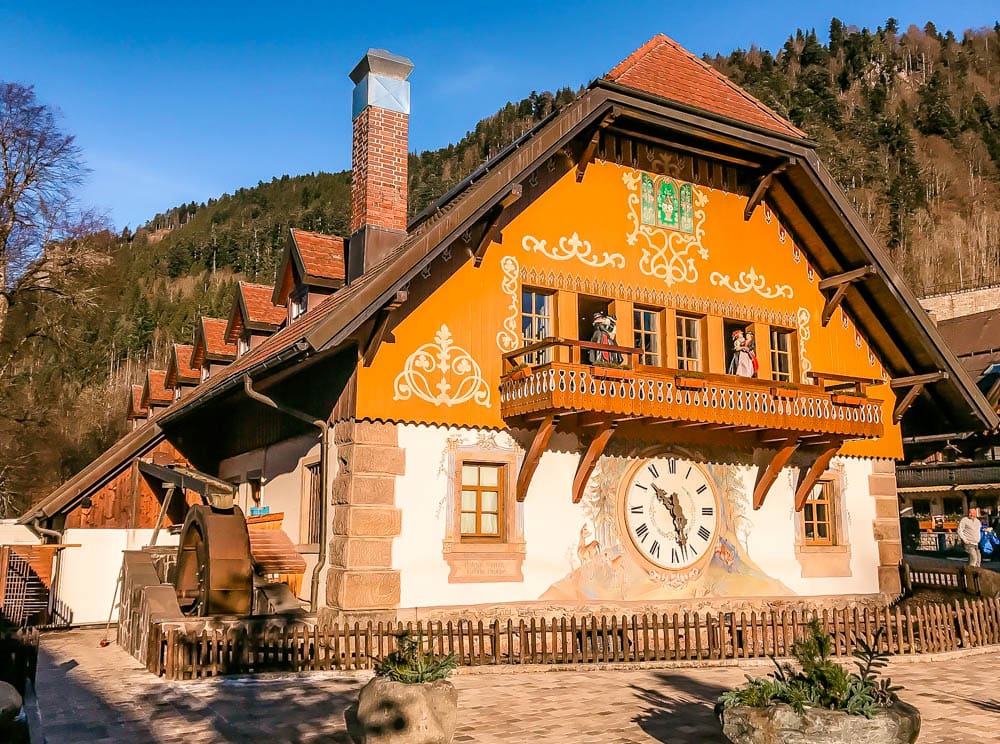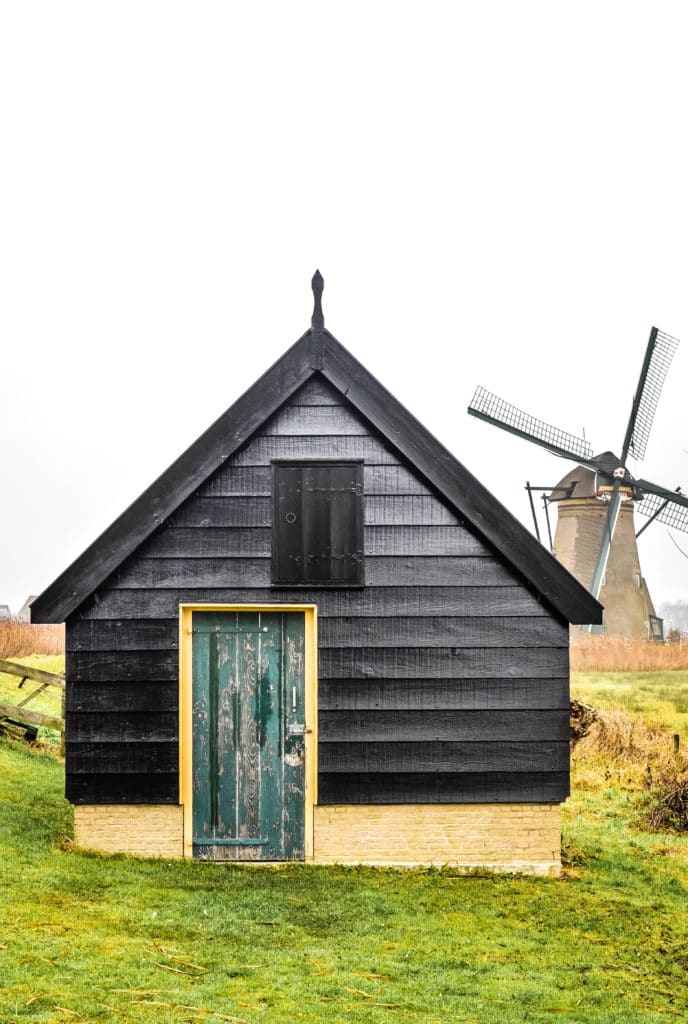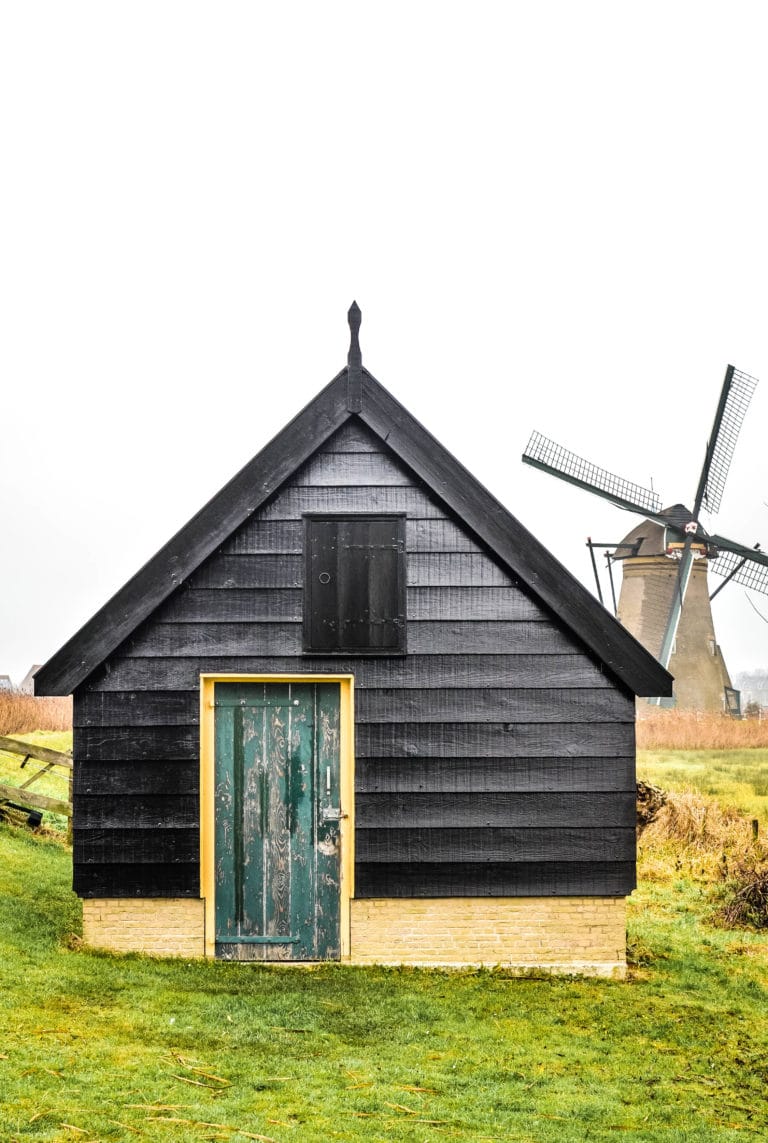 There are also options for add-on excursions at reasonable prices (seriously, there's no price gouging on Viking!). For example, one afternoon we booked an additional tour to visit the Medieval village of Colmar for around $50 per person.
Luxury accommodations
Each Viking longship has 95 staterooms that span a variety of categories on three levels with the majority having verandahs or French balconies. There are no "inside cabins" as even the standard stateroom has a picture window with a river view.
All staterooms feature hotel-style beds with luxury linens and pillows, 40" flat-screen LCD TVs with interactive programming, complimentary Movies On Demand, US and European outlets (no converters required!) and refrigerators. Each bathroom includes a glass-enclosed shower, HEATED BATHROOM FLOOR, and premium Freyja toiletries.
You probably won't be spending much time in your stateroom, but when you do, you can rest in comfort.
Intimate and cozy setting
When we first arrived in Basel to embark on our Viking River Cruise, I was taken aback by the size of the ship. Viking's longships are tiny in comparison to the massive ocean liners, and I briefly become concerned about how I would feel once onboard. As stated above, there are only 95 staterooms on each ship, so approximately 190 passengers without counting crew. That means you will undoubtedly come across every other guest during your sailing.
All of my concerns were for nothing, though— the intimate and cozy setting turned out to be one of my favorite features of river cruising with Viking. The environment is very relaxed, and the ship is a breeze to navigate— you couldn't possibly get lost!
I LOVED only having to walk down a single flight of stairs to get to the dining room for breakfast, lunch, and dinner. The same went for the bar and lounge. And the lobby. All were literally steps away from our stateroom. It was so nice not having to wait endlessly for an elevator, or walk a mile across the ship for a cup of coffee. This also meant we got to know our fellow passengers; it was easy to make conversations, and everyone was genuinely interested in getting to know one another. I saw new friendships forged left and right.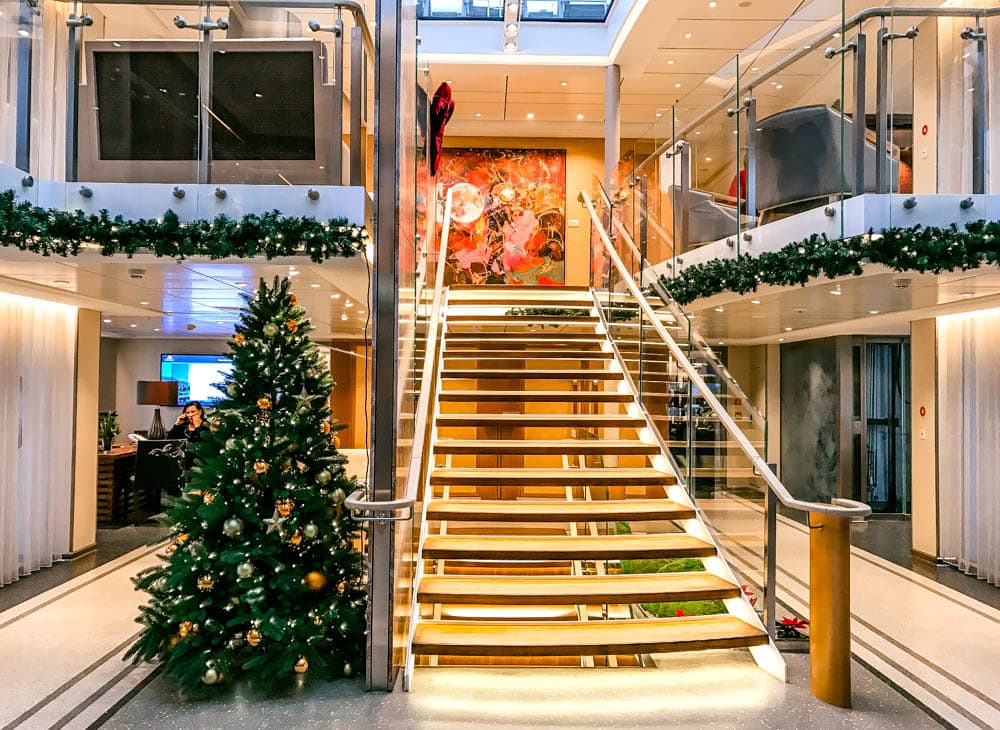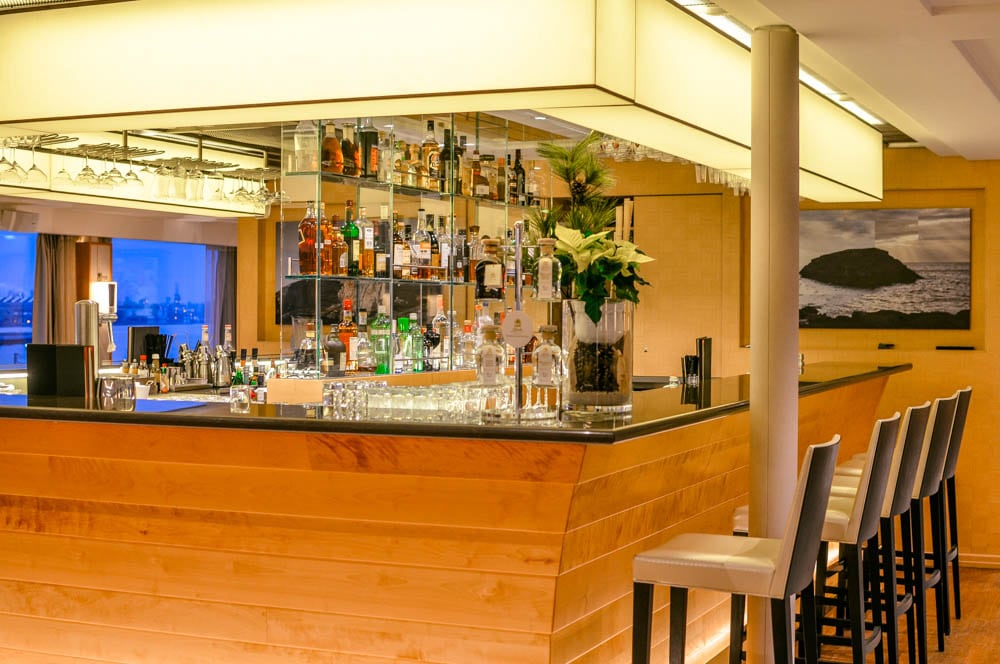 Little amenities
It's the little touches that set Viking apart from other cruise vacations. A few of my favorites were: complimentary bottled water every time we left or boarded the ship; 24/7 coffee, hot chocolate, lattes & cappuccino from a self-serve machine (perfectly made every time!); cookies and small treats in between meals; umbrellas in case of inclement weather; personal whisper boxes for use on all excursions; and free shipwide wireless Internet service.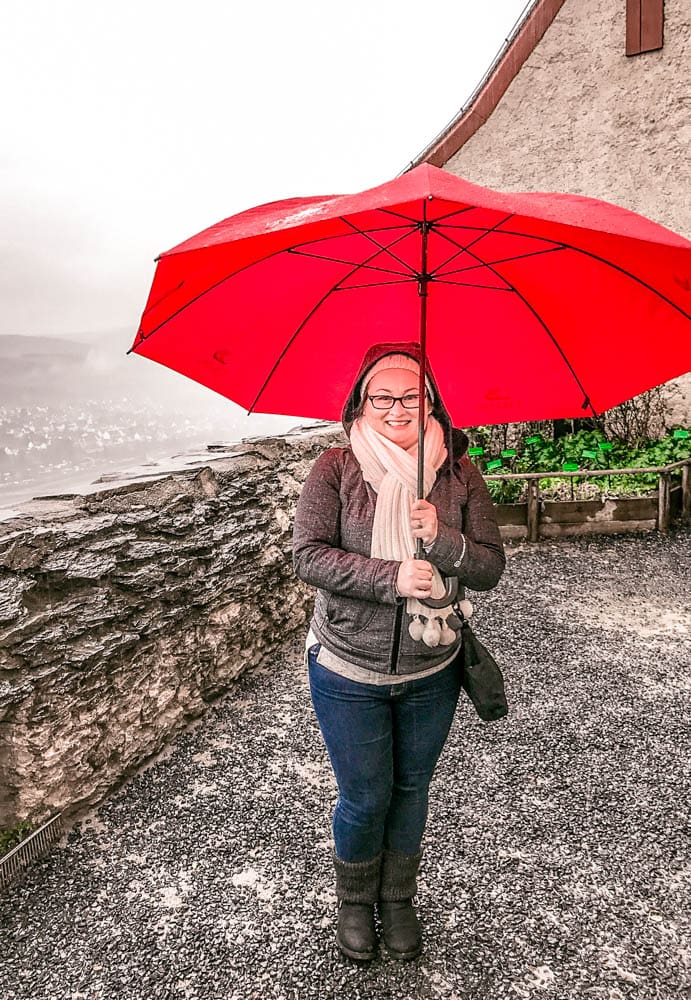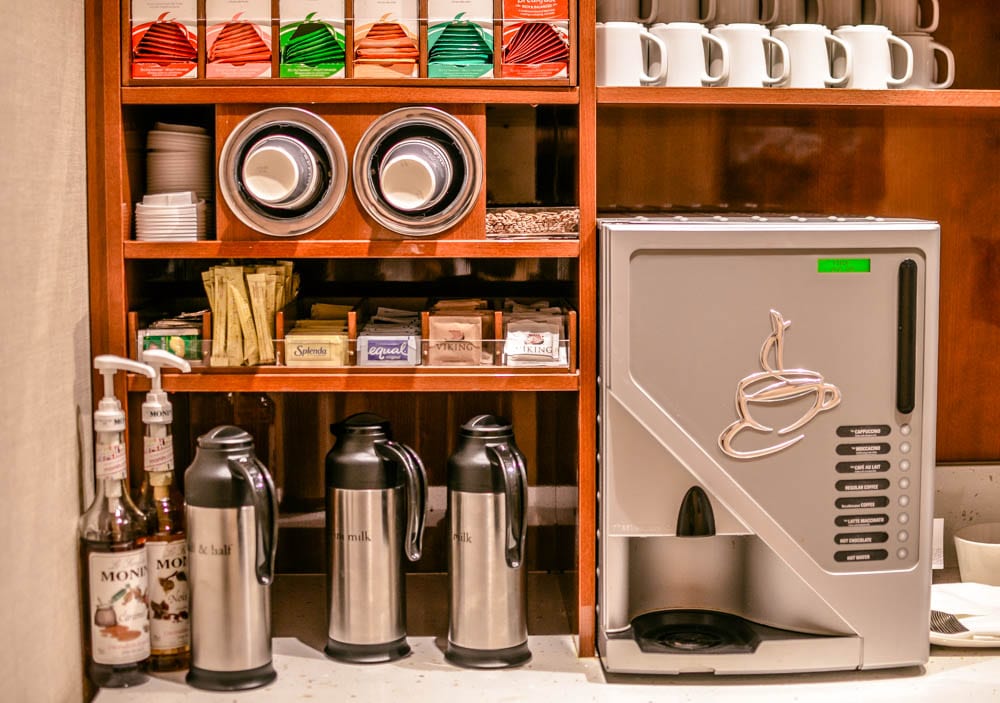 Culture Curriculum
One perk of sailing with Viking that I regrettably didn't take advantage of was their Culture Curriculum. Honestly, we were just too busy exploring off the ship to attend any of the complimentary workshops hosted onboard. On the Rhine river cruise, guests could enjoy a classical music performance; learn how to create Alsatian flammkuchen; observe a traditional glassblower; attend lectures on Germany's current affairs & origins of Rhine River cruising.
Each Viking itinerary has a unique Culture Curriculum, and when I sail again, I will make attendance a priority. I absolutely love learning about the cultures of the country's I travel to— It's why I travel!
It's an incredible value
When you break down everything included with a Viking River Cruise, you'll see that it's an unbelievable value for the caliber of amenities, service, and accommodations. Viking is a luxury river cruising that's practically all-inclusive. You don't have to spend a single cent onboard if you don't want to (you will NEVER have to take out your wallet or show your room card to make a purchase), and your experience won't be any less luxurious. Remember, meals, beverages, shore excursions and Wi-Fi are inclusive of your cruise fare. Viking also is known for their cruise and airfare specials, which often include 2-for-1 pricing.
WANT TO GO? Start planning your Viking River Cruise vacation by visiting www.vikingrivercruises.com
Special thanks to Viking River Cruises for hosting me on the Rhine Getaway. All opinions are my own.