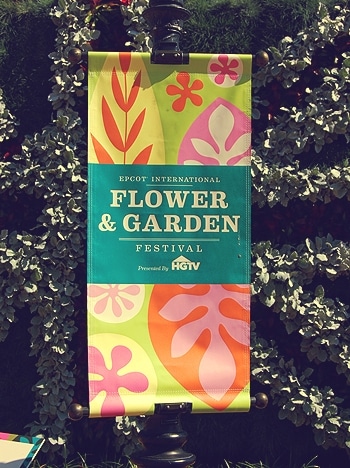 For the first time ever, the annual Epcot International Flower & Garden Festival is being presented by HGTV. As a fan of HGTV and Disney, I think this is a perfect partnership. Genevieve Gorder, Vern Yip and nine other HGTV design gurus appear for the first time at the festival during weekend presentations that cover topics ranging from "Life, Love and Landscaping" to "Curb Appeal Projects from Concept to Construction".
I love the Flower and Garden Festival at Epcot and have visited every year since I can remember. The festival always lands on my birthday, making the event that much more fun. This year, the festival was also during the Disney Social Media Moms Celebration. There was a lot going on last weekend and I didn't see everything I wanted to. Luckily, the 18th Epcot Flower & Garden Festival runs from March 2 - May 15, 2011, so I have time to go back.
The big theme at the entrance is Toy Story 3. Here, we were greeted by a strawberry-scented Lots-o'-Huggin' Bear, along with the other main characters from the movie.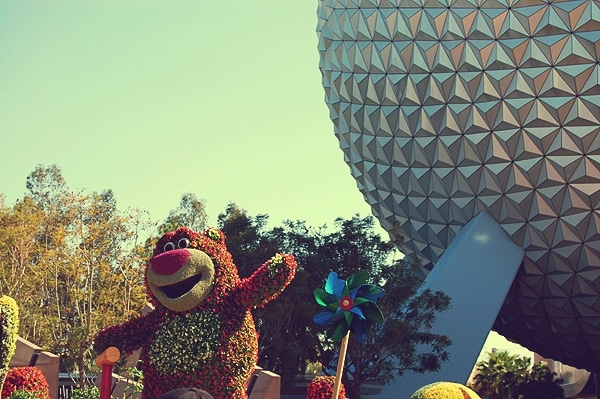 For the most part, I saw everything in Future World. I am going to have to go back to check out the World Showcase.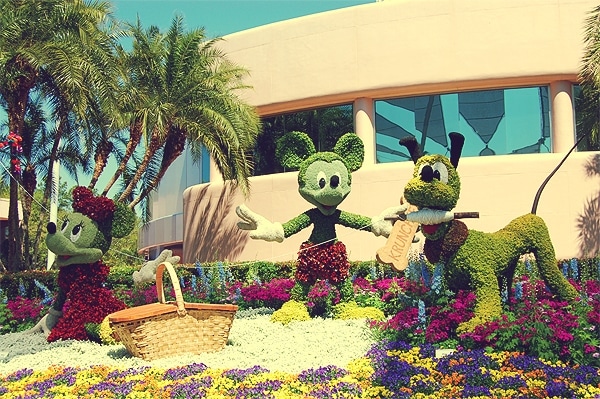 In all, there are more than 100 topiaries at the festival.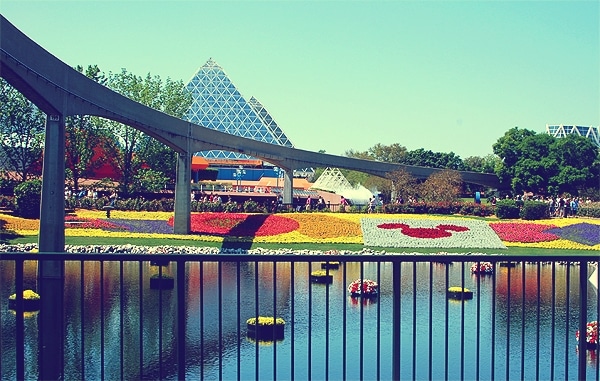 Pixie Hollow Fairy Garden is back with character greetings throughout the day.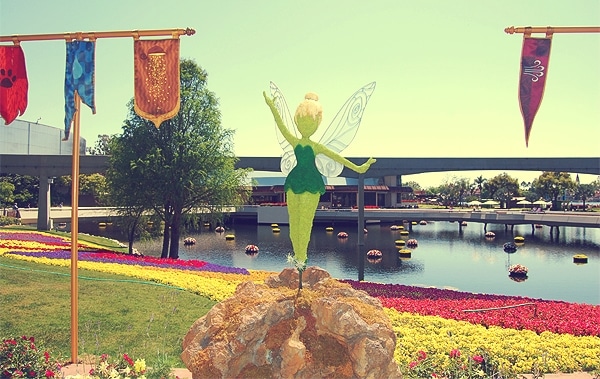 Bambi's Butterfly House has doubled in size, with more butterflies than ever. This was one of the highlights for my daughter. As much as she tried, she couldn't get a butterfly to land on her.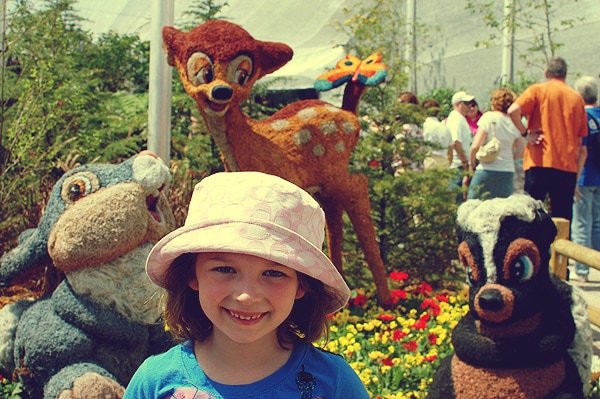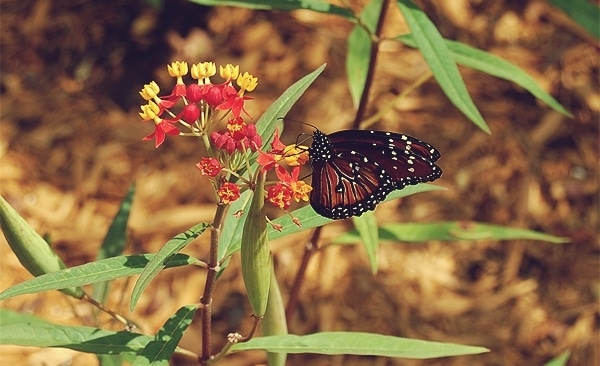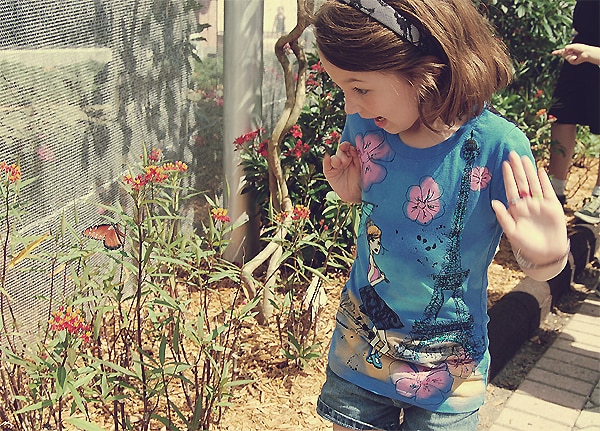 Another show-stopper is the brand-new "Cars 2" display at the World Showcase plaza.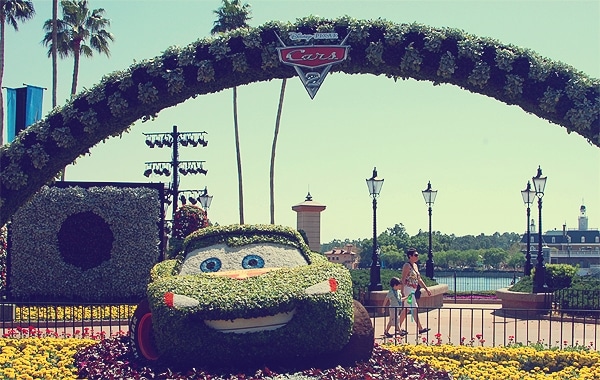 Part of the reason we missed the World Showcase is because it was an unusually hot day-- for March. That, added to the spring break crowds, made walking around WS unbearable. We took the boat back and forth instead of making the trek around, missing many of the countries.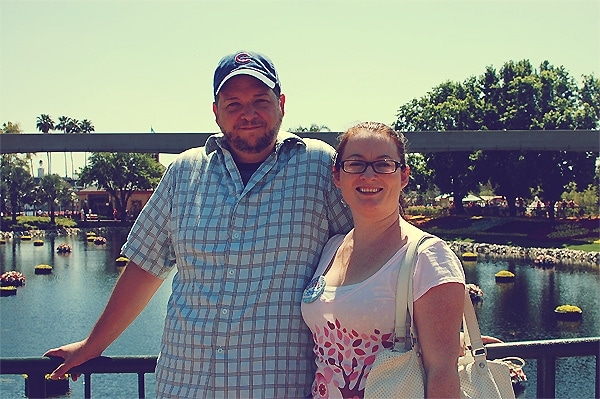 The Flower Power Concert Series is still going strong. The lineup for 2011:
March 4 to 6: Jose Feliciano
March 11 to 13: The Guess Who
March 18 to 20: Chubby Checker and the Wildcats
March 25 to 27: Melissa Manchester
April 1 to 3: Starship starring Mickey Thomas
April 8 to 10: Marilyn McCoo & Billy Davis Jr.
April 15 to 17: Juice Newton
April 22 to 24: Ricky Nelson Remembered featuring The Nelsons
April 29 to May 1: Paul Revere & The Raiders
May 6 to 8: Davy Jones
May 13 to 15:Herman's Hermits starring Peter Noone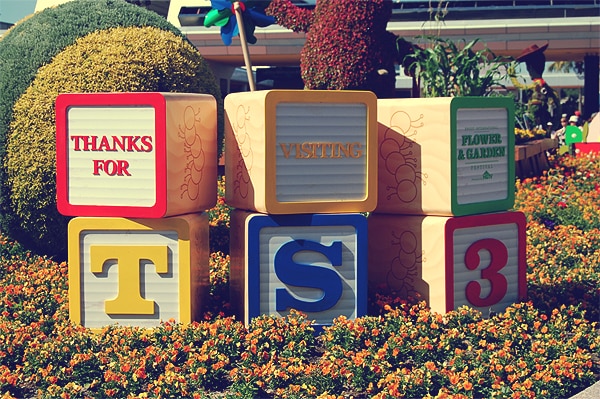 There is a lot more going on during the festival and I want to get back to see it all.
The Epcot Flower & Garden Festival is included with theme park admission. Visit www.DisneyWorld.com/Flower for more information on themed weekends and HGTV celebrity presentations, including dates and times.