Earlier this month I shared that I was testing out one of Atkins new home delivery meal kits, complete with a week's worth of food and tools for optimum weight loss. I'm no stranger to the low carb lifestyle (it's the only "diet" that my body responds to), so I was very excited to have everything I needed for a week in one convenient package. But, as they say, results are everything...
I'm very happy to report that I lose 5 pounds on my week using the Atkins Easy Peasy Meal Kit!
My loss what just what I needed to jumpstart the next phase of my weight loss plan. I had zero complaints with Atkins Easy Peasy Meal Kit and I would totally use it again. In fact, I already went out and bought more of the Atkins frozen meals, bars and shakes!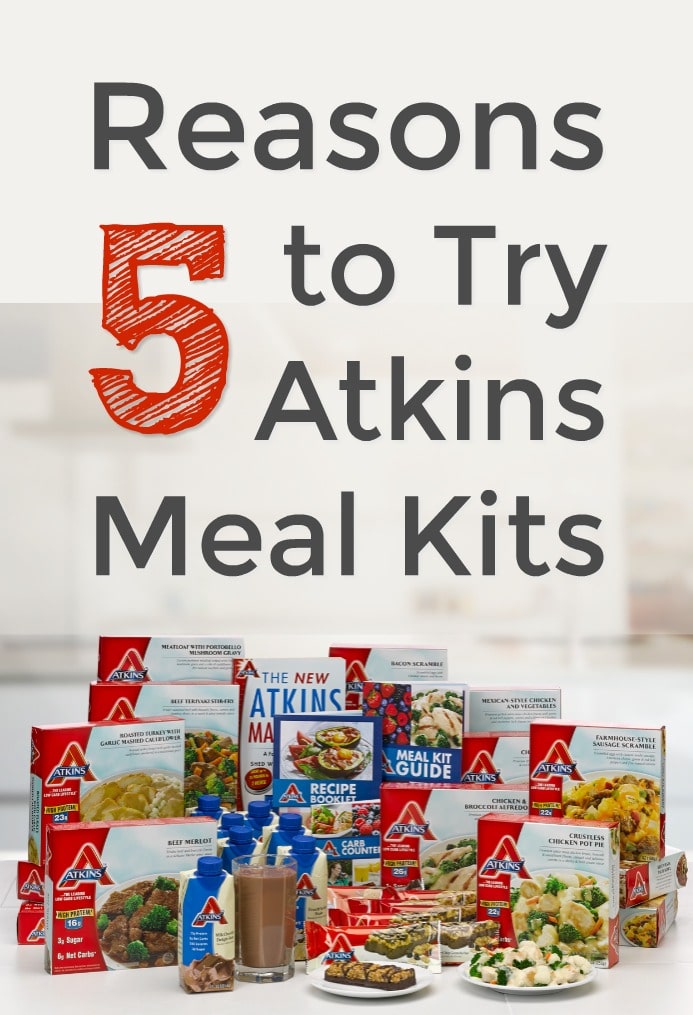 This post was sponsored by the Role Mommy Writer's Network. All opinions are my own.
5 Reason to Try Atkins Meal Kits
Atkins Meal Kits are Incredibly Convenient
Having a week's worth of food with breakfast, lunch, dinner and snacks, delivered to your door, is an almost foolproof way to start a diet. The bars and shakes are great for on-the-go and each frozen meal is ready in just a few minutes.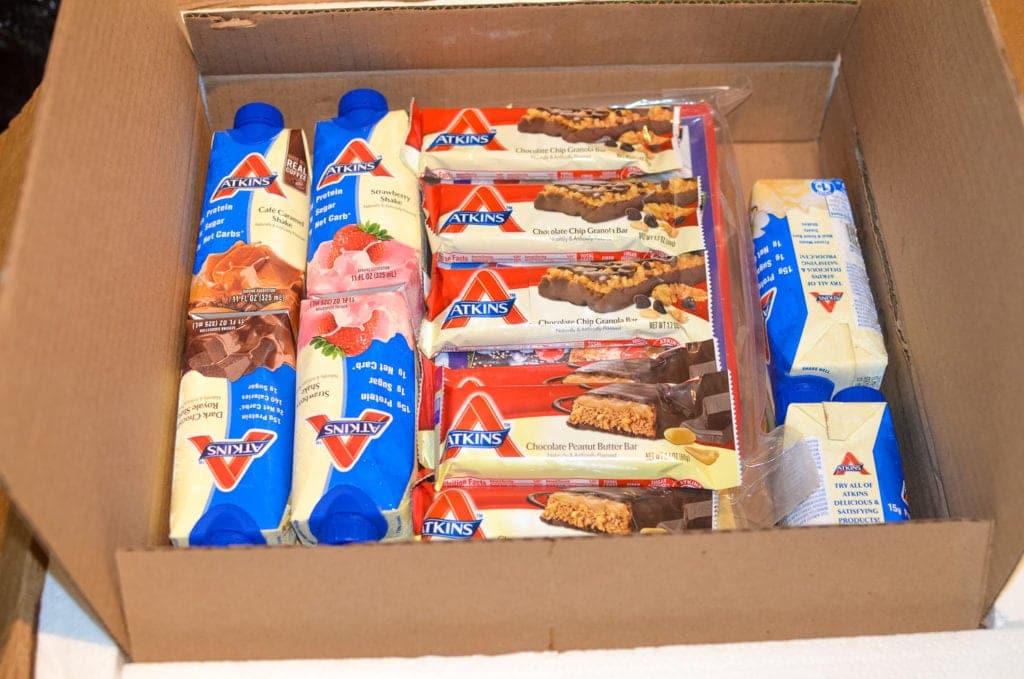 Everything is Laid Out
Not only do you get the food, but you also receive a one-week daily meal plan that lays out WHAT you should eat and WHEN. Priceless...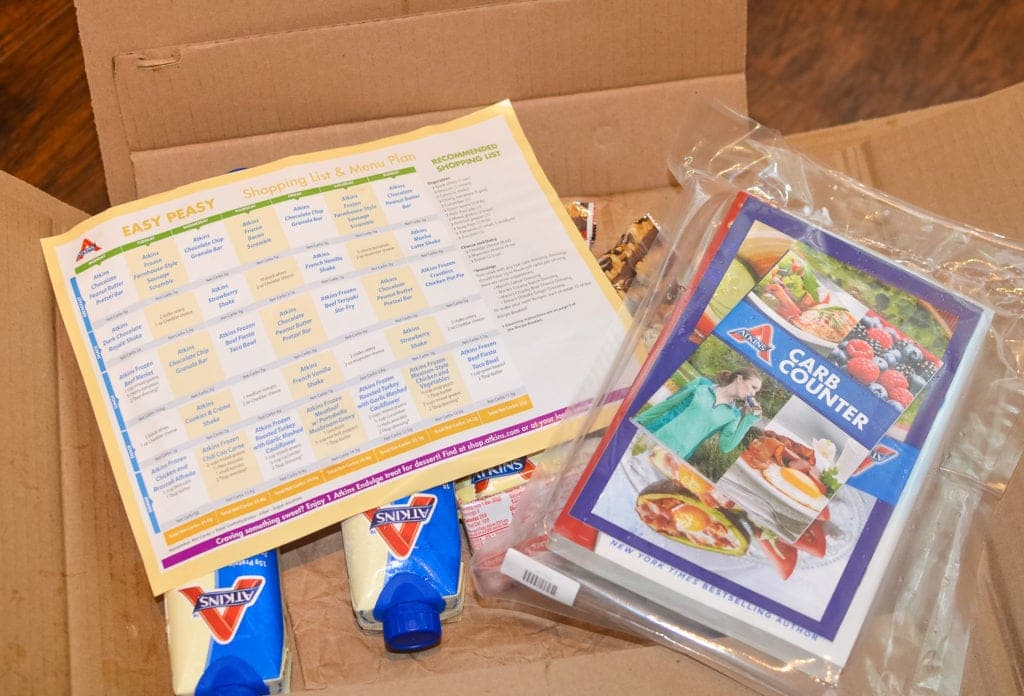 The Atkins Meals Taste Good!
I'm not going to lie, I was totally skeptical when my entire week's worth of food was delivered to me in a giant box. I had the bars and shakes before, so I knew what to expect...but this was my first time trying Atkins frozen meals. I was blown away with how good they were! No, it's not gourmet food— but it was leaps and bounds better than other frozen or shelf-stable meal that I've tried.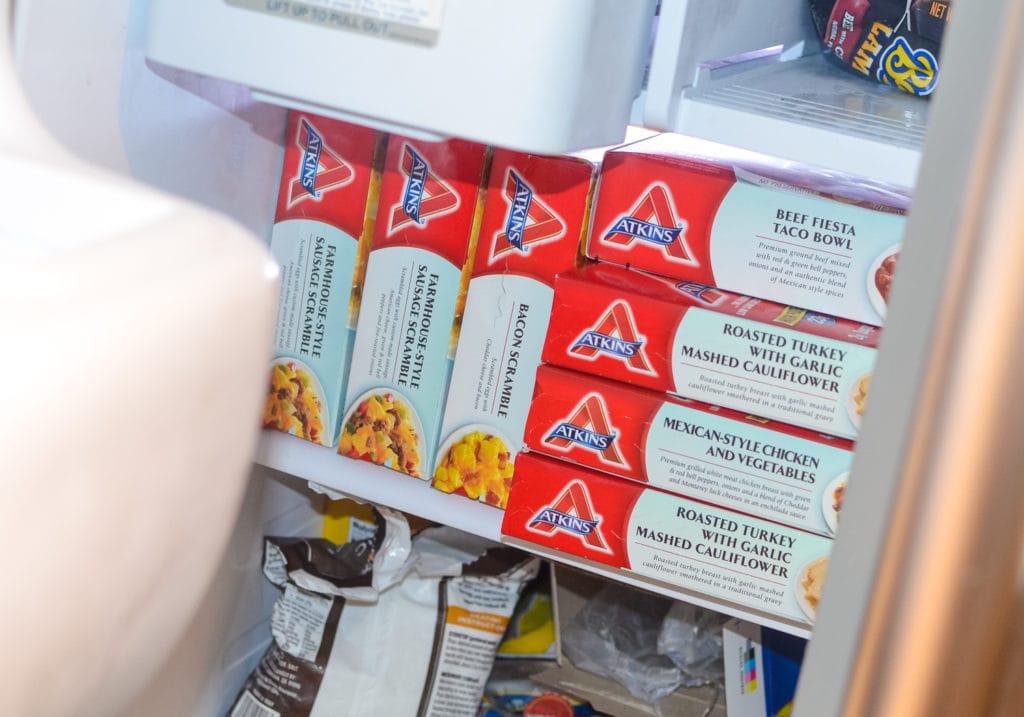 Help is included
When you purchase one of the three Atkins Meal Kits, you also receive FREE tools and support through the Mobile App & Community and Online Support & Call Center Support. Any of these sources can help assist with answers to questions and/or guidance through plateaus. Plus, your FIRST order includes the book Atkins Made Easy, as well as an Illustrated step-by-step recipe booklet and Carb Counter.
There's a Discount Code!
No pressure, but if you're looking to try one of Atkins Meal Kits, you'll want to take advantage of their current offer for free shipping and 5% off orders through Sept 30 with promotional code NEWKIT5. Meal Kits start at just $69.99 for the week! Check this comparison chart to see which Atkins Meal Kit is right for you.
Atkins Meal Kits

Frozen Foodie Meal Kit ($69.99) is ideal for people who are too busy to cook full meals, requiring minimal time in the kitchen. This kit features a variety of Atkins Frozen Meals to simplify options for breakfast, lunch and dinner.
Evening Chef Meal Kit ($89.99) is designed for the consumer seeking convenience during the day, but wants to prepare their own meals in the evening. The kit includes Atkins Frozen Meals, Snack Bars and Shakes to cover breakfast, lunch and snacks, with recipes and recommended shopping lists for low-carb dinners.
Easy Peasy Meal Kit ($97.99) is the most comprehensive kit with all meals included, and consumers make their snacks and side dishes. The kit includes a variety of Atkins Frozen Meals, Meal Bars and Shakes to cover breakfast, lunch and dinner.
Visit Atkins.com for more information and follow @AtkinsInsider on Twitter and Instagram, and @AtkinsDiet on Facebook.
Which Atkins Meal Kit would you like to try?