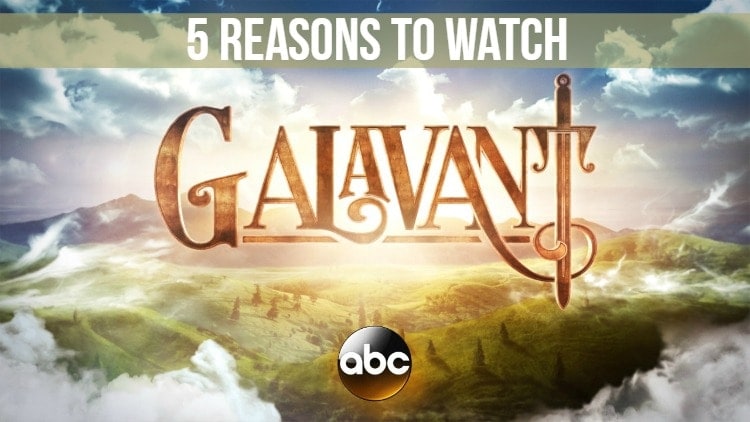 Tonight ABC is launching their 4 week musical comedy series, "Galavant". It's a hysterical mash-up of Monty Python's Spamalot, The Princess Bride, Game of Thrones, and according to my husband, a dash of Mel Brooks. The story goes something like this...
Once upon a time, the dashing hero, Galavant, lost the love of his life, Madalena, to the evil King Richard. Now, our fallen hero is ready to take revenge and restore his "happily ever after." But it won't be without a few twists and turns along the way.
"Galavant" stars Joshua Sasse as Galavant, Timothy Omundson as King Richard, Vinnie Jones as Gareth, Mallory Jansen as Madalena, Karen David as Isabella and Luke Youngblood as Sid.
A few months back I have the awesome opportunity to preview the series as well as sit down with Executive Producer Dan Fogelman and Galvant himself (and total hottie!), Joshua Sasse. 
Here are 5 reasons why you MUST tune in to "Galavant" on ABC (beginning tonight, SUNDAY, JANUARY 4 at 8-9 pm EST).
1. The Music - Broadway and Hollywood award-winning musical team, composer Alan Menken ("The Little Mermaid," "Aladdin," "Beauty and the Beast") and lyricist Glenn Slater ("The Little Mermaid," "Tangled") teamed with screenwriter/executive producer Dan Fogelman ("Crazy, Stupid, Love," "Tangled," "Cars") to create 33 musical numbers over 8 episodes. The songs are witty, well crafted and will stick in your brain for days. They are bringing Broadway worthy material to episodic television. Keep an ear out for "Love Is Strange". It's really a treat for the entire family.
2. The Guest Stars - Galavant's guest stars include Rutger Hauer (Blade Runner, Batman Begins), Hugh Bonneville (Downton Abbey), "Weird Al" Yankovic as a monk, John Stamos sporting some amazing facial hair and Ricky Gervais as magician Xanax.
3.  The Locations - Shot on location throughout England, the series has a scope and feel that is closer to a Hollywood blockbuster than a television show. What you see in "Galavant" is the real deal, including the scenes in the breathtaking Wells Cathedral. It's pretty amazing to see actors on a pirate ship, knowing they were actually on a ship in the middle of the ocean for filming. It helps really create the entire world of "Galavant".
4. The Back-to-Back Episodes - Technically, Galavant is a 4 week series. But, there are 8 half hour episodes. ABC has made the fantastic decision to show episodes back to back all 4 weeks. Believe me, 1 episode is not enough and seeing them 2 at a time makes for a mini-binging fix!
5. The Family Viewing - It can be tough to find a show my entire family can watch, let me rephrase that. It is really hard to find a show my entire family will enjoy. "Galavant" has something for everyone in my family. My 10 year-old daughter is CRAZY about musicals, so when she found out the guys from The Little Mermaid and Tangled were doing the music, she was sold. I love to watch shows shot in beautiful locations (hello, wanderlust!) ... The incredible scenes of the English countryside have me yearning for a trip to the U.K. My husband can be a hard sell, but after I told him the producers described it as, "It's like Monty Python and The Princess Bride had a baby", he's already got the DVR programmed. We can't wait to watch the series together — how could anyone not love a MUSICAL-COMEDY EXTRAVAGANZA!?
"GALAVANT " Premieres January 4 on ABC with 4 weeks of back-to-back episodes on Sunday nights at 8PM EST!
http://instagram.com/GalavantABC
http://galavantabc.tumblr.com
https://plus.google.com/+GalavantABC/posts
https://www.youtube.com/watch?v=KDRL6iuFfFQ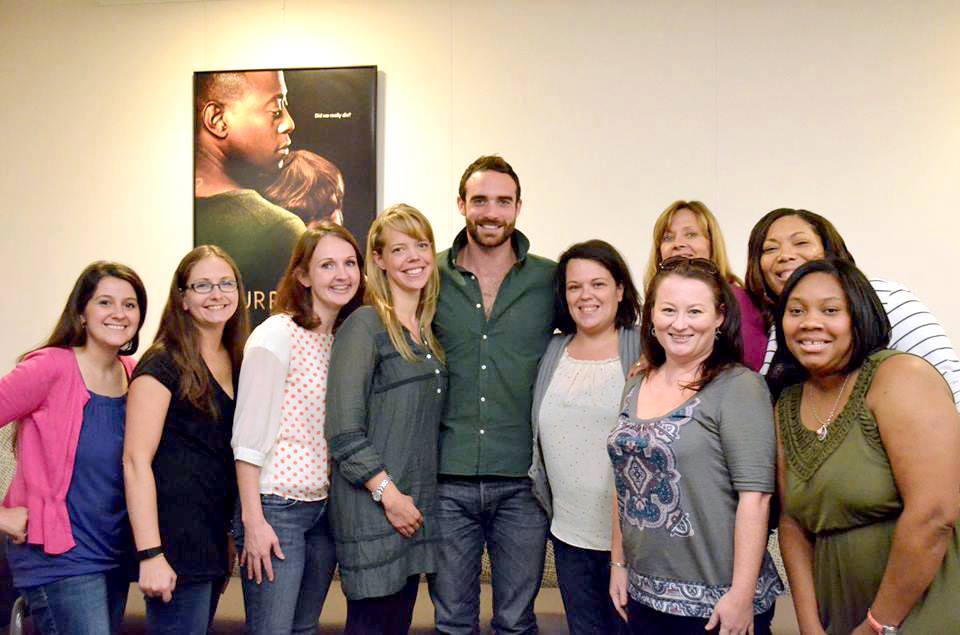 Special thanks to the ABC Television Network the sneak peek and interview with the stars of GALAVANT. All opinions are my own