If you're traveling to Australia and hitting up Adelaide for the first time, you're in for the time of your life. Adelaide is an often underrated city, and perhaps one that isn't as high on the checklist for tourists as Sydney or Melbourne, but don't let that fool you!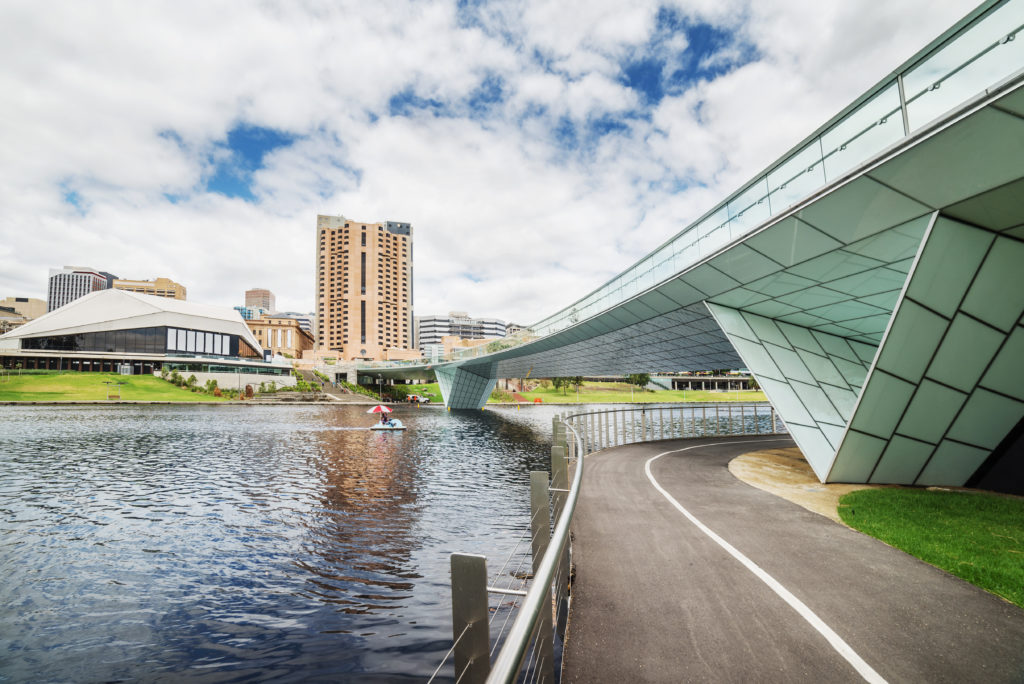 Adelaide is home to hundreds of tourist destinations, and a melting pot of some amazing bars, restaurants, and events. In this guide, we offer you some of the best activities that a first time traveler to this glorious state can do, so read on to find out more.
Head To The Laneways
Once you've settled into your short term accommodation in Adelaide, it's time to let your hair down and hit the laneway bars. Located right in the city center, the side streets and laneways of Adelaide are home to numerous hidden gems where you can get a great feed, a killer cocktail or a unique craft beer.
Ideal on a warm summer night, the Adelaide laneways are the place to go if you're looking to meet the locals, listen to some groovy music and have a wine or two outdoors, all whilst truly soaking in the culture of Adelaide and its inhabitants. Those who aren't too keen on an alcoholic beverage needn't fret, for the laneways are home to dozens of amazing coffee shops where you can get a hit of that much-needed caffeine to keep you going for the day.
The Iconic Adelaide Central Market
No trip to Adelaide is complete without a visit (or two) to the iconic Adelaide Central Market. If you're looking for the best of what South Australia has to offer, look no further than this market which is bustling with everything you could think of. Whether you're looking for fruit, vegetables, quality cuts of meat, flowers, specialty ingredients or artisanal cheese, you'll be sure to find it at the Adelaide Central Market.
Really want to immerse yourself? You can even join Mark Gleeson's early morning market tour where you'll be treated to samples of various products sold around the market and introduced to the amazing people behind all the stalls that you see. This is one thing any passionate foodie truly must not miss!
Relax On One Of The Many Beaches
With so many exceptional beaches just a stone's throw from the Adelaide city center, you'll be spoilt for choice when it comes to choosing which one to head to for an afternoon beach picnic! Regardless of which beach you choose, you can be sure that it will be easily accessible, a plus point for those who are not renting a car or are unfamiliar with public transport.
Some of the most popular beaches to check out are Glenelg Beach, Brighton Beach and Henley Beach. Enjoy a quality swim at any of these beaches, followed by an alfresco dinner under the setting sky. Heads up: surfing enthusiasts will probably want to visit the Fleurieu Peninsula to catch some of the best waves Adelaide has to offer.
Did We Mention It's The Wine Capital Of Australia?
Adelaide is the wine capital of Australia, so it only makes sense that newbie travelers head down to a vineyard or two during your trip to the state. There are a number of renowned wineries that are a mere hours drive from the city, including Jacob's Creek, Mclaren Valley, Barossa Valley, Wolf Blass, and Yalumba. Wine connoisseurs will feel like they are in heaven!
Adelaide Hills is also a very popular destination for all things wine related, as you'll be able to find more of the artisanal, boutique options available to you in the state. If you're headed up to the hills, don't forget to visit the Adelaide Hills Farmers' Market, where you will be able to purchase some extraordinary cheeses and fruit to pair perfectly with your new bottle of wine.
Don't Forget To Check Out One of The Many Festivals
Last but not least, every newbie to Adelaide needs to check out a festival or two - it is an absolute must!
Recognized as one of the biggest festival cities in the world, you'll be able to catch some world-class entertainment regardless of which one you attend. The bigger festivals usually occur around February to April, but fret not if you're visiting at any other time of the year. There are smaller festivals year round, such as Splash Adelaide which offers night markets, street food, pop up stores and so much more. No trip to Adelaide is complete without attending a festival!
____________
We hope that this first time traveler's guide to Adelaide has equipped you with some fun ideas on what you can do on your first trip to Adelaide - we're sure you'll be wanting to come back as soon as you can!