I'm back with another fun inside look at Disney-Pixar's newest animation, Inside Out - opening in theaters June 19!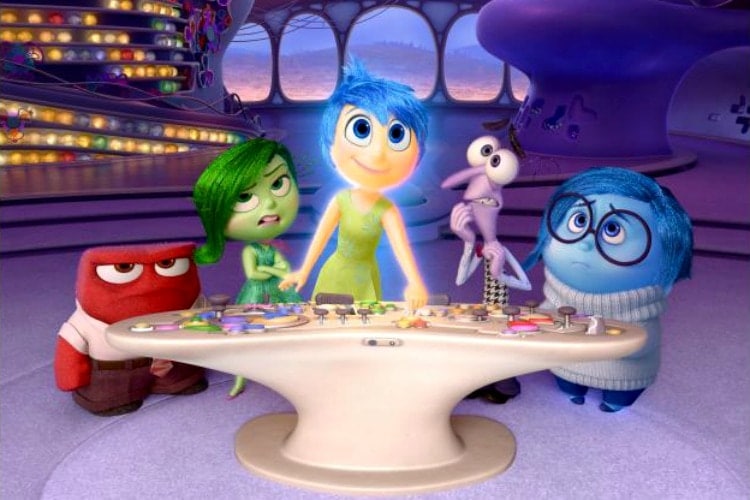 As part of the Inside Out press day at Pixar Studios, I was able to witness a mock "animation dailies" session with Supervising Animators Shawn Krause & Victor Navone. For those unfamiliar, dailies are a forum where animators show their work in progress to the director. It's a collaborative environment where everyone can share their opinion — A good idea can come from anywhere, and anyone can give input during dailies.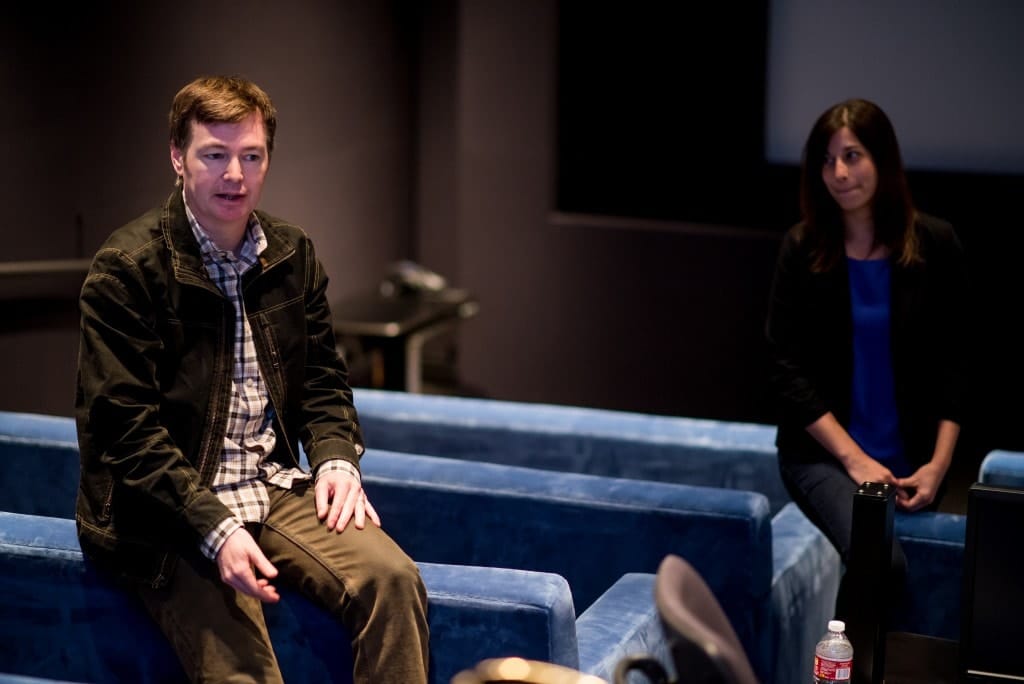 (Photo by Marc Flores / Pixar)
Once director Pete Docter approves the changes, Story Artist Tony Fucile would "draw over" the frames — basically making notes and recording thoughts and critiques for the director's vision— before returning them to the animators to re-work. Directing Animator Jamie Roe mentioned that each note mattered as it brings the characters to life and tells the story.
It was fascinating to hear about the the inspiration and direction of how Riley's Emotions were animated, and the tedious work that was involved in getting the look and feel of the animation just right.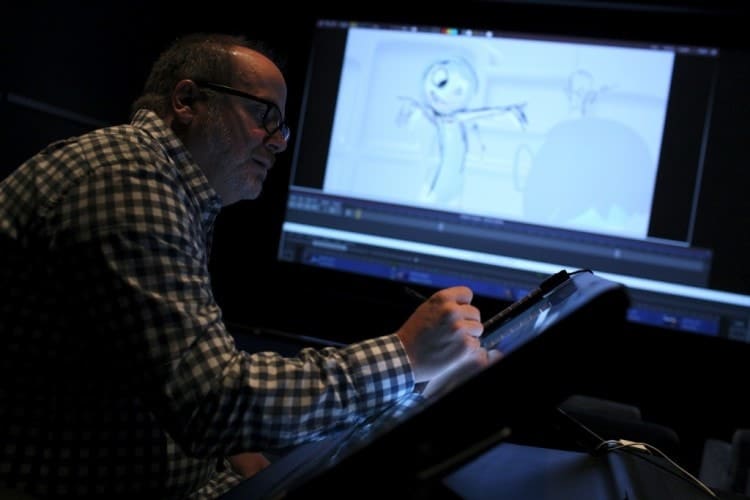 (Photo by Deborah Coleman / Pixar)
Here are few more fun tidbits from the presentation.
An hour is set aside every morning for dailies — animators sign up when they have work to show.
Once changes are made they go back to dailies again for approval.
In dailies, they can look over approx. 20 shots in an hour.
A 5 second clip takes the animators about 3 weeks to complete.
3 seconds of final footage is approved per animator each week.
For character development, animators sometimes use mirrors to look at their expressions.
They also watch the recordings of the voice actors for animated body language.
INSIDE OUT opens in theaters June 19th!
Based in Headquarters, the control center inside 11-year-old Riley's mind, five Emotions are hard at work, led by lighthearted optimist Joy (voice of Amy Poehler), whose mission is to make sure Riley stays happy. Fear (voice of Bill Hader) heads up safety, Anger (voice of Lewis Black) ensures all is fair and Disgust (voice of Mindy Kaling) prevents Riley from getting poisoned—both physically and socially. Sadness (voice of Phyllis Smith) isn't exactly sure what her role is, and frankly, neither is anyone else.
When Riley's family relocates to a scary new city, the Emotions are on the job, eager to help guide her through the difficult transition. But when Joy and Sadness are inadvertently swept into the far reaches of Riley's mind— taking some of her core memories with them—Fear, Anger and Disgust are left reluctantly in charge. Joy and Sadness must venture through unfamiliar places—Long Term Memory, Imagination Land, Abstract Thought and Dream Productions—in a desperate effort to get back to Headquarters, and Riley.
Special thanks to Disney-Pixar for hosting me. All opinions are my own.