This post is brought to you by Honey Bunches of Oats. All opinions are my own.
For what seems like forever I have seen recipes for Monkey Bread rolling around the internet. Friends on Facebook and Twitter would rave about how amazing it was. I admit, I always drooled at the photos, but never took the time to actually look at what was involved with creating this decadent breakfast-dessert hybrid.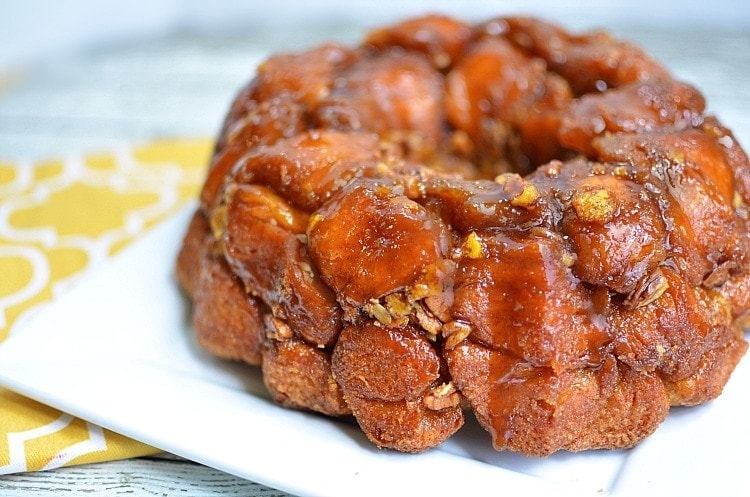 Finally I came across a version of Monkey Bread on the Honey Bunches of Oats website (of all places!) and it hit me — this may just be the EASIEST recipe ever because it's made with refrigerated biscuits!! All this time I thought people were making the dough from scratch! Who's got time for that, right!?
I thought I would try my hand at making my own Monkey Bread and instead of using Honey Bunches of Oats Honey Roasted cereal, as directed, I substituted Honey Bunches of Oats with Apples and Cinnamon Bunches. I also omitted the raisins.
The result was ridiculous. Like beyond delicious. I seriously don't know how I missed out on Monkey Bread for so long. And my family agreed, it was the best breakfast/dessert I've made all year. I will definitely pull out this recipe when I'm entertaining this summer as it feeds a crowd.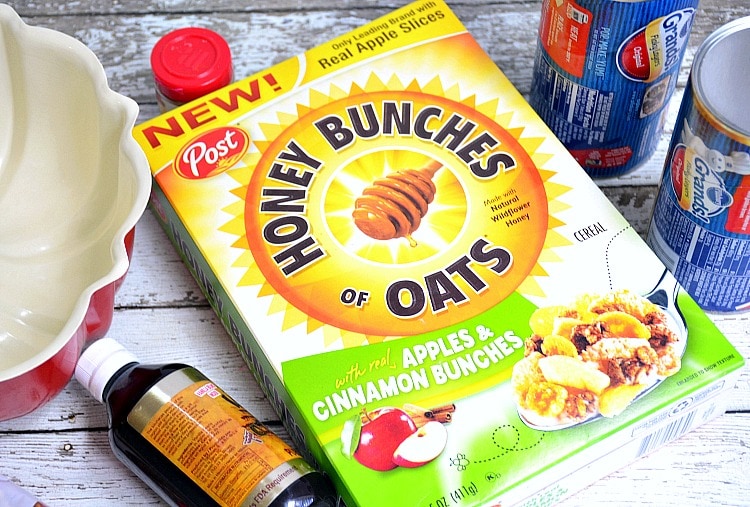 Apple Cinnamon Monkey Bread Recipe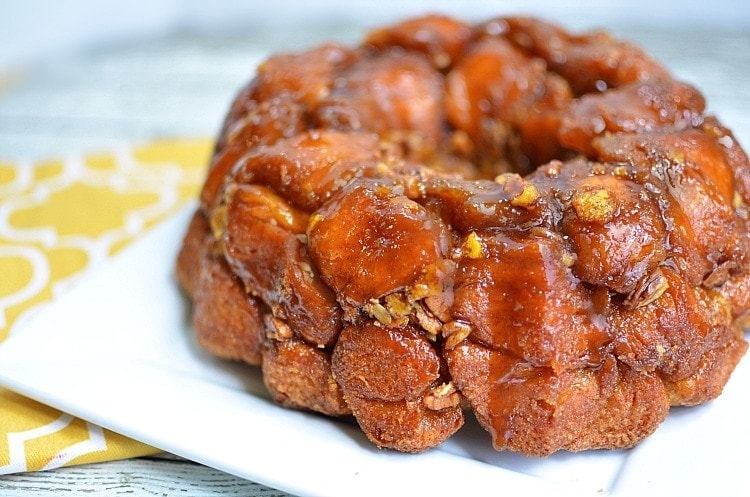 Apple Cinnamon Monkey Bread
Ingredients
½

cup

sugar

1

teaspoon

cinnamon

2

cans

16.3 oz each refrigerated biscuits

⅓

cup

Honey Bunches of Oats Apple Cinnamon cereal

⅓

cup

chopped pecans

1

cup

firmly packed brown sugar

¾

cup

butter

melted

1

teaspoon

vanilla
Instructions
Heat oven to 350°F. Lightly grease 12-cup bundt pan.

In a large plastic food storage bag, combine sugar and cinnamon. Separate dough into 16 biscuits and cut each biscuit into quarters. Place in the food storage bag and shake the bag to coat.

In a small bowl combine cereal and pecans. Arrange in biscuit pieces in pan, layering the cereal mixture among the biscuits.

In small bowl, mix brown sugar, melted butter and vanilla. Pour over biscuit pieces.

Bake 28 to 30 minutes or until golden brown and no longer doughy in center. Cool in pan 10 minutes. Turn upside down onto serving plate and place in the center of table. Allow guests to pull apart the pieces of monkey bread to serve. Enjoy warm.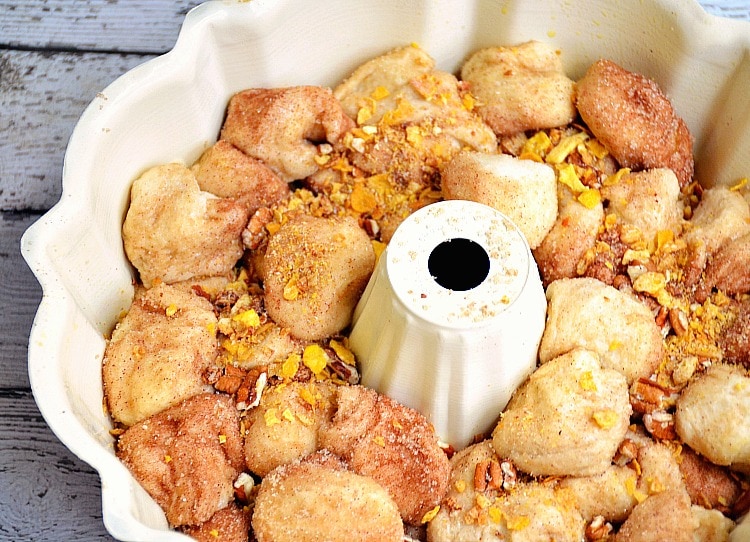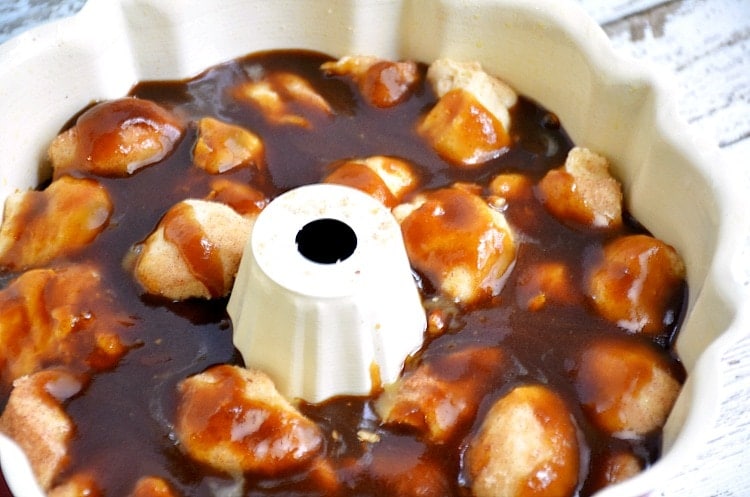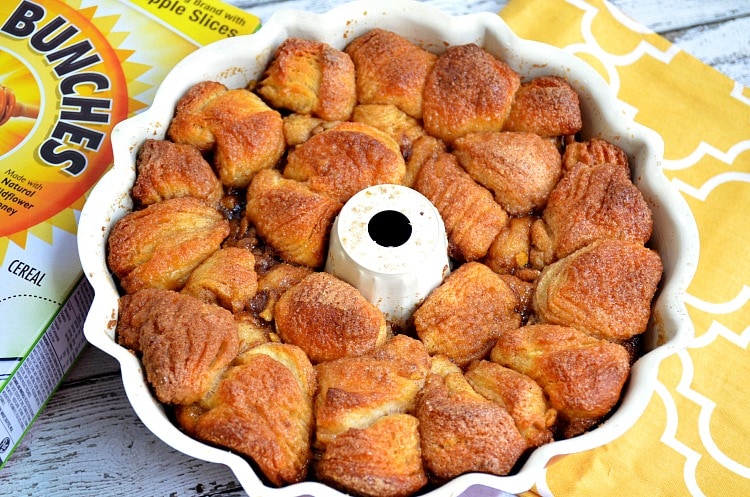 The addition of Honey Bunches of Oats with Apples and Cinnamon Bunches really made an impact on the flavor. The subtle hint of apples really took the taste to the next level, and the cereal gives the bread the perfect amount of crunch! If you haven't tried Monkey Bread, you're in for a treat. The recipe is super easy and looks amazing when finished — your family will think you spend hours in the kitchen when they see the presentation!
And if you're already a fan of Monkey Bread, try this version with Honey Bunches of Oats — I guarantee it's delicious!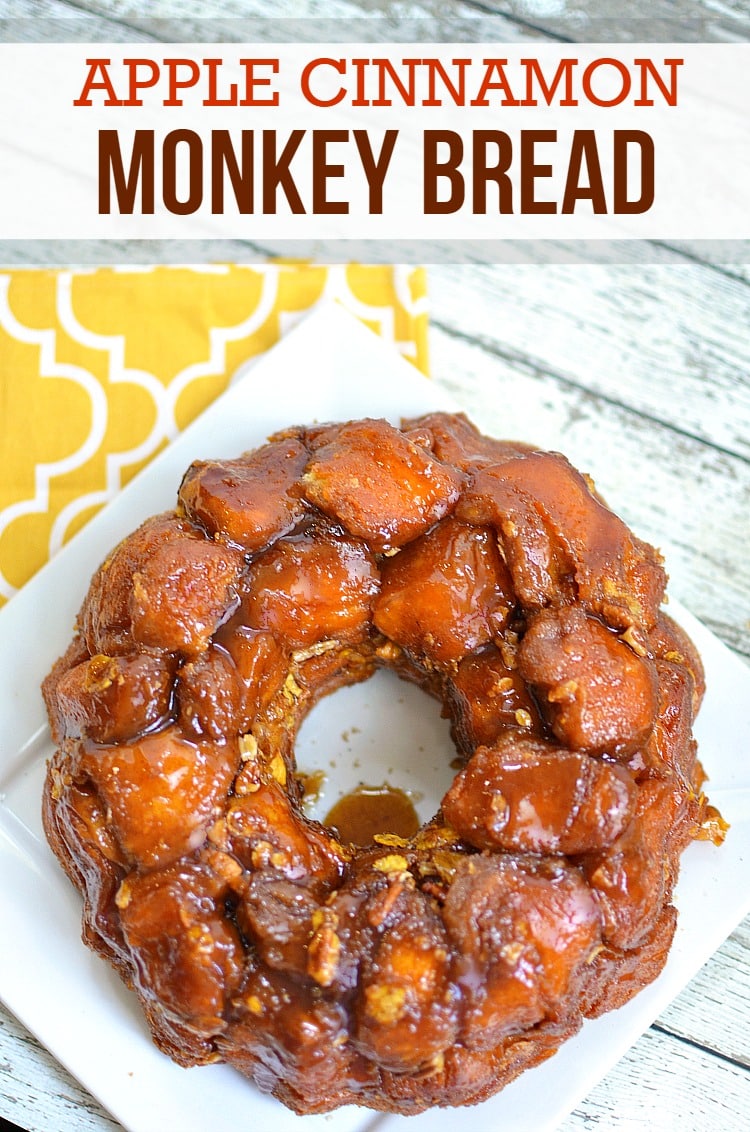 For more sweet and savory recipes for summer entertaining visit www.HoneyBunchesofOats.com.
Have you tried Monkey Bread?