[otw_shortcode_divider margin_top_bottom="30" text="This post is brought to you by UP TV. All opinions are my own." text_position="otw-text-left"][/otw_shortcode_divider]
You probably remember Barry Watson as the cute older brother on 7th Heaven from the late 90s early 2000s— Now he's both a father in real life and on TV, starring in UP TV's new series Date My Dad, premiering June 2 at 9pm EST.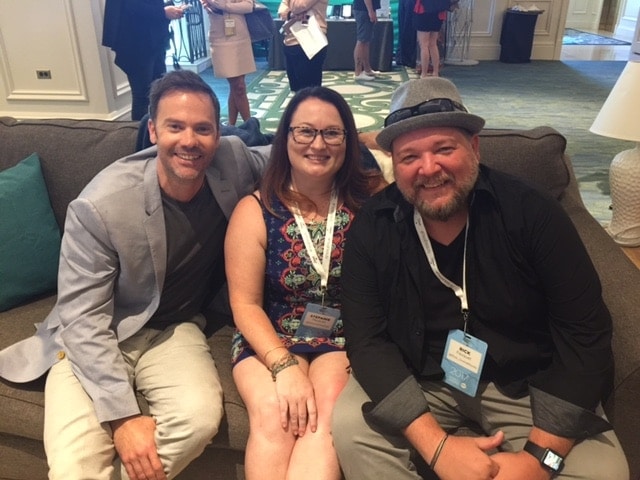 First, let's get one thing clear: Date My Dad is not a reality TV show (I made that mistake the first time I heard the title!). It's a scripted hour-long family dramedy about a single dad raising three daughters.... and it's really, really good!
About Date My Dad
Ricky Cooper (Barry Watson) had the perfect life. A former professional baseball player, he was married to Isabella, the love of his life. Ricky's world comes crashing down when Isabella passes away leaving him to raise three daughters alone. Date My Dad picks up three years later while Ricky is parenting the girls (Zenia Marshall, Lilah Fitzgerald and Audrey Smallman) with the help of his live-in mother-in-law, Rosa (Raquel Welch).
On his 40th birthday, Ricky experiences a different type of crisis when Rosa unexpectedly announces that she is moving. He becomes panic-stricken knowing he will have to tackle everything from make-up to boys to driving…on his own. His daughters – Mirabel (15), Elisa (12) and Gigi (8) – have also been busy. They have taken matters into their own hands by making it their mission to get their dad back in the game…the dating game, that is. Ricky is in for a roller coaster ride as he is pushed into the dating world for the first time in twenty years while also being the best dad he can be to his girls.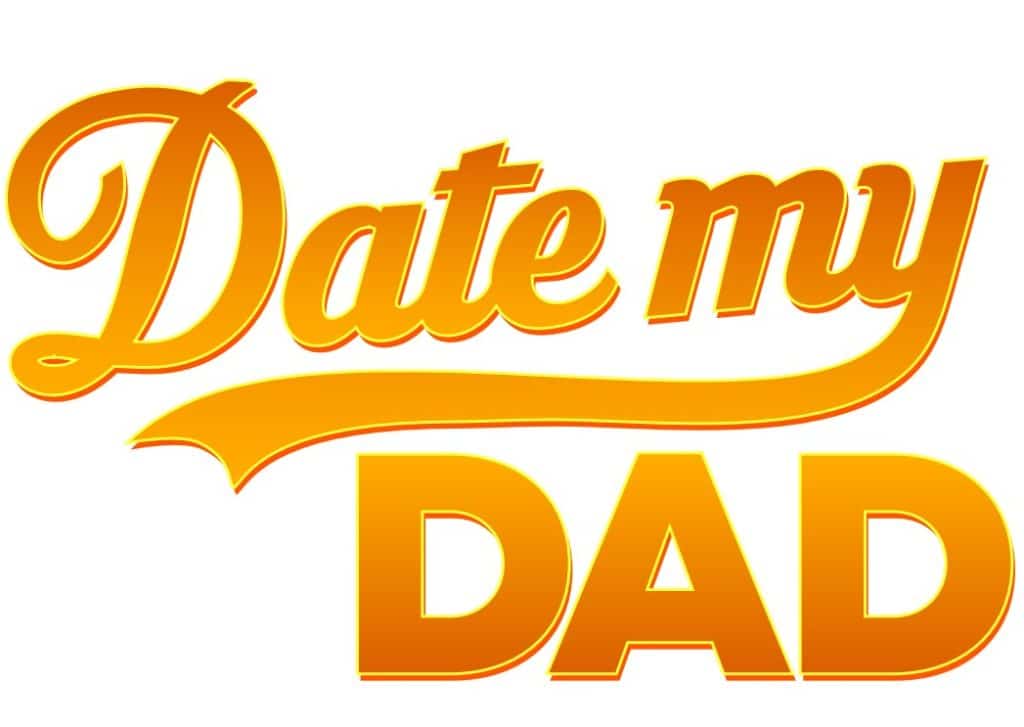 Earlier this month I attended the Mom 2.0 Summit in Orlando, Florida with my husband (he's a blogger too!), and we were offered the chance to interview Barry about his new role in Dad My Dad. The opportunity was a no-brainer for us both, as I was a fan from his 7th Heaven days, and curiously enough my husband enjoyed his work in Sorority Boys.
Barry was super down to earth and easy to talk to, and we had a fantastic time chatting about the show as well as being parents. I hope to have a video of the interview soon, but until then here are some of the highlights.

What is it like to come full circle on television, previously playing a son and now a father?
It helps that I'm a dad in real life. I've had moments while shooting this first season of Date My Dad where I can't believe I'm playing a father role now. I always like to think of myself as this young, cool Hollywood actor...like I was back then— but I'm not. And I had to let that go this year. Now I'm playing the papi.
What's it like working with Raquel Welch?
It was an adventure every day. She's a total icon. It was fun, hopefully, I always say this, I hope she learns something from me every day, and I learn something from her.
Is there a chance your wife, Natasha Gregson Wagner, will guest star on the show?
>> Natasha Gregson Wagner is an actress and the daughter of Natalie Wood.
Being a family dramedy, I was lucky enough to have it be a little family affair for us. My father-in-law, Robert Wagner, did two episodes, and my wife got to play the first woman that Ricky is interested in since his wife's passing. I don't want to give away too much.
How is your parenting style in real life similar or different on the show?
It's similar is some ways. I was a single parent with two sons for awhile before I met my wife Natasha, so I can relate a bit. But Ricky is a widower with three daughters— I threw some of my own stuff in there, but I wanted Ricky to be a dad that I would want to have. You never want to be your kids' best friend, you still have to be a parent...you have to raise them to be good people, and be their friend later on in life. I will say, that without my daughter, I couldn't have played this role with the depth that I have.
[otw_shortcode_divider margin_top_bottom="30" text_position="otw-text-left"][/otw_shortcode_divider]
Isn't he great!? Before the interview we got a sneak peek of the first episode of Date My Dad and I can tell you that it's both heartwarming and funny. The show will give you all the feels while making you laugh, and that's really the best kind of entertainment.
I personally love how Date My Dad is a show that the family can watch together. It's totally relatable to every type of family because it's real— maybe not the exact situation, but each character is developed in a way that everyone will find someone to relate to.
To celebrate this great new addition to the UP TV roster, join @UPtv on Twitter every Friday night during Date My Dad for the chance to win great prizes and chat about the show with special guest hosts.
Find UP TV in your area: http://uptv.com/find-us
Date My Dad begins airing June 2nd at 9PM ET on UP TV!