Hello, summer! Although it's still a bit early, I'm pretending it's summertime already! And with the beautiful weather we're having here in Florida, it's hard to tell otherwise.
Once June rolls around its officially beach/pool season in my home. Packing up for a day of sun and fun is one of our favorite family activities.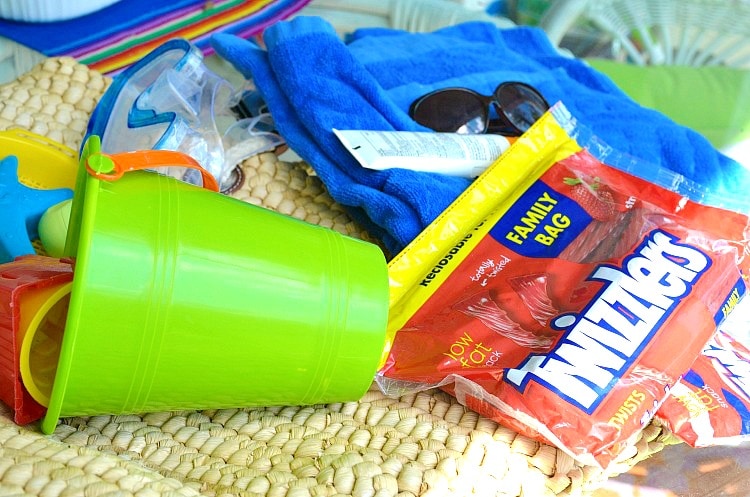 At this point, I could probably pack a bag for the beach or pool with my eyes closed as I routinely carry the same essential items. Curious to know what we take along for our beach day adventure (besides swimsuits & flip-flops)? Here's the short list.
Beach Day Essentials
Jumbo Sized Beach Bag
Sunscreen - A must!
Extra Large Beach Towels
Swimsuit Coverups
Sunglasses
Hats
Lip Balm
Beach Toys
Mask
Book/Magazines
Small First Aid Kit
Water Bottles
SNACKS!
That last little item — snacks — is the key to a successful day by the pool or in the sand. I've come to notice that after about an hour into our beach/pool day my daughter will come running to me that she needs something to snack on. Call it fuel for a day of fun.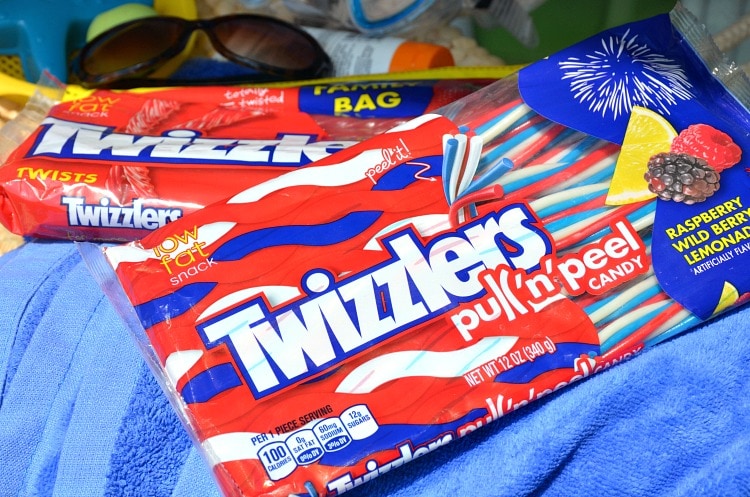 One of our all-time favorite, easy to pack, snacks is Twizzlers Twists. I love the large family-sized bag with a reclosable seal because it's easy to toss in our beach bag. Whenever one of us is craving something sweet, we can grab a few twists and seal the bag right back up. Easy, no mess and perfect for summer activities.
With all this being said, sometimes I like to take things up a notch and recently I have been experimenting with #TwizzlersSummerFun using original Twizzlers Twists and limited-edition Twizzlers Pull  'N' Peel candy made with raspberry, wild berry and lemonade flavors.
I made small bundles of Twizzlers (cut in half), wrapped with red, white and blue Twizzlers Pull 'N' Peel candy for a festive summer treat.
To transport to the beach or pool, I wrap the bundles in cute baggies (perfect when traveling with kids because everyone gets their own) and then place them all in a large plastic zippered bag. These Twizzlers bundles would be ideal for Memorial Day or Fourth of July parties at home!
Cute right!?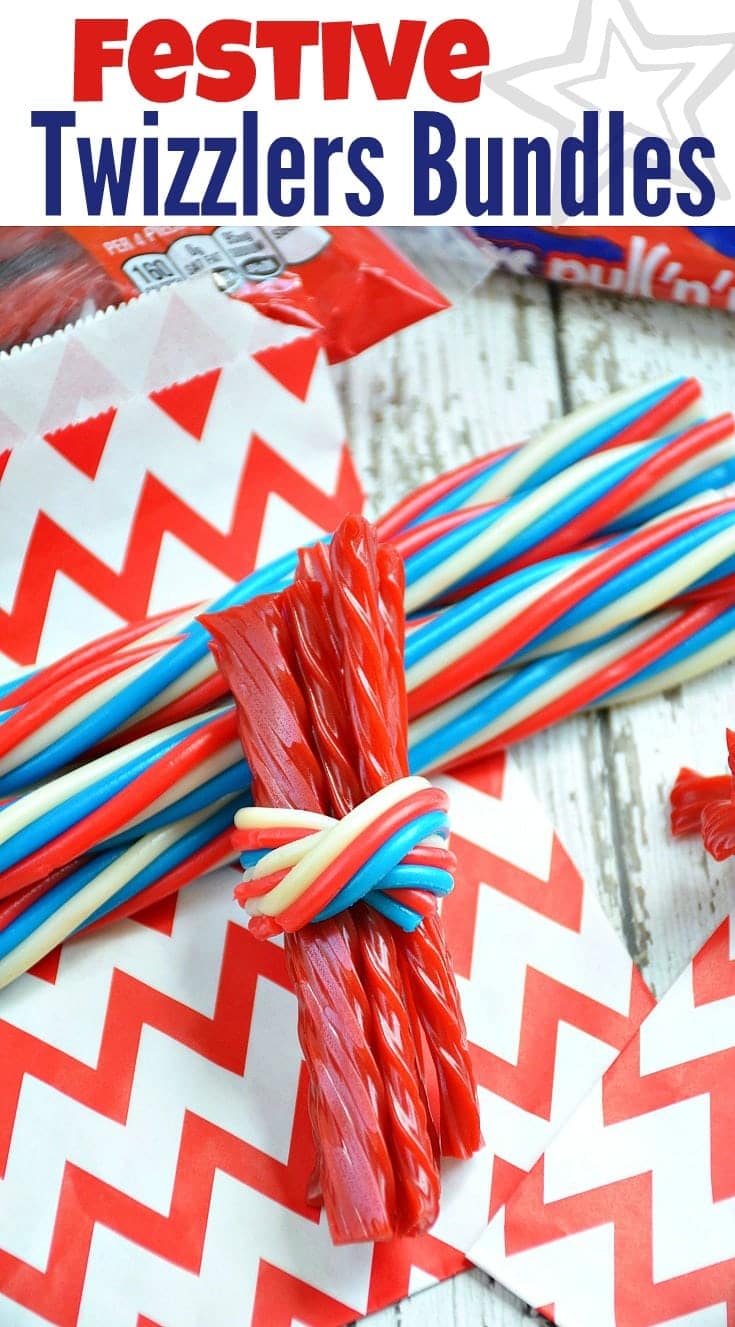 How to Make Festive Twizzlers Bundles
Items needed:
1 bag Twizzlers Twists
TwizzlersPull  'N' Peel (Raspberry, Wildberry, Lemonade)
Scissors or knife
Cute baggies
For each Twizzlers bundle:
Cut 3 Twizzlers Twists in half, creating 6 small pieces.
Separate Twizzlers Pull  'N' Peel into 3 strands of 1 each of red, white and blue
Wrap  Twizzlers Pull  'N' Peel around the center of Twizzlers Twists, making a bundle. Press the candy into the backside until it sticks (pretty easy as the Pull  'N' Peel is quite tacky).
Place Twizzlers bundles in baggies and take with you to the beach or pool. Enjoy!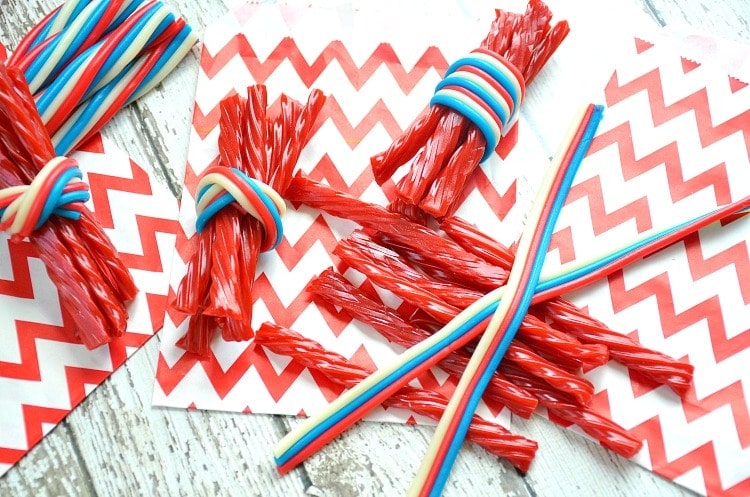 For more unique summertime crafts, recipes, family games/activities and DIY projects using Twizzlers Twists, visit  CelebrateWithHersheys.com. 
You Might Also Like:
Compensation was provided by The Hershey Company via MomTrends.  The opinions expressed herein are those of the author and are not indicative of the opinions of The Hershey Company or Momtrends.