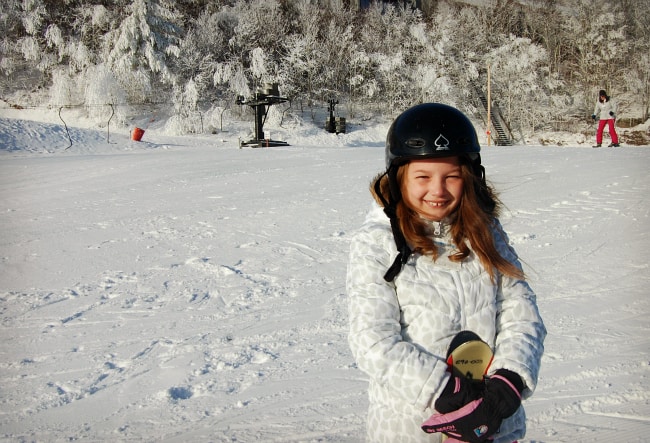 I just got back from an incredible mother/daughter weekend at Beech Mountain Resort in North Carolina. This was a special trip because it included a series of "firsts" for my 8-year-old daughter; most notably, is was the first time that she saw snow. Naturally, other firsts soon followed: first ski lessons, first time sledding (which were both firsts for me as well), and her first time ice skating. For a native Floridian, Beech Mountain provided the perfect backdrop to experience these fun winter activities.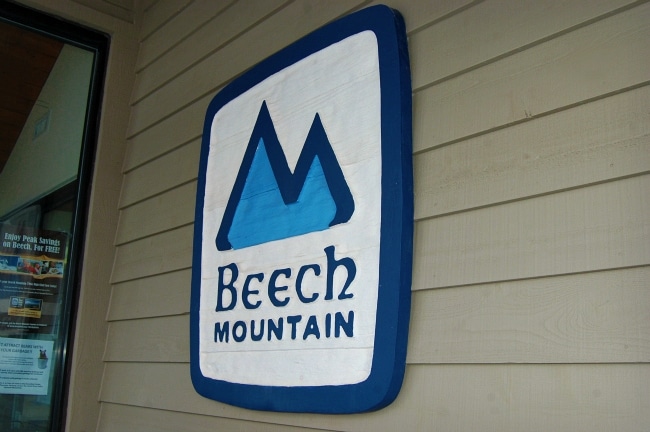 Learn to Ski at Beech Mountain Resort
Next to seeing snow -- just feeling it for the first time was a big deal her -- my daughter was most excited about learning to ski. I had no point of reference for gauging how well she would fare at skiing because it was also my first time. Coincidentally, January is Learn to Ski & Snowboard Month, so we weren't the only first-timers. In conjunction with Learn to Ski Month and Beech Mountain's 45th anniversary, the resort is offering $45 learn-to-ski packages throughout January which includes a lift ticket, equipment rental, helmet, and a beginner lesson for ages 8 and up.
We managed to fit in two one-hour beginner ski lessons during our stay, and it amazed me just how quickly we picked up the sport. Our first lesson covered the absolute basics: learning to put the ski's on and take them off, and learning how to stop (pizza wedge) -- which I soon found was the most important skill to master.
Our second lesson had us turning left and right down small inclines and riding the J-Bar back up again. I hate that I can't remember our ski instructor's name, but she was fabulous -- super knowledgeable and patient!
My daughter took the prize as the better skier between us. I couldn't have been more proud to see her pick her self up over and over again until she got the hang of being up on skis. It's really amazing how quickly kids learn new things!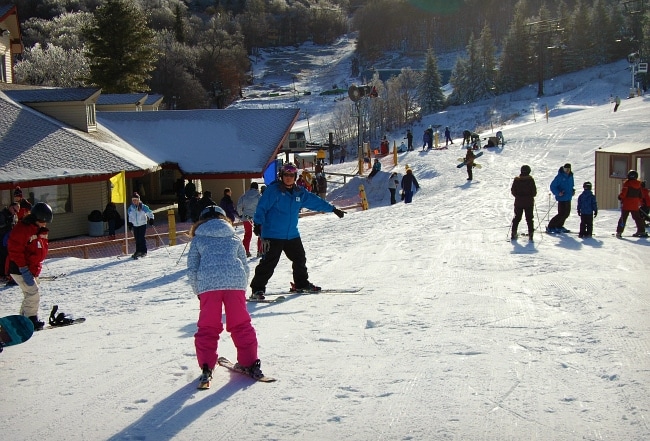 Ice Skating at Beech Mountain Resort
After ski lessons, my daughter practically begged me to take her ice skating. Beech Mountain Resort has an outdoor ice rink at Beech Tree Village, a little area with a ski shop, restaurant and fire pit. Ice skating is $15 per two hour session with skate rental (4 and under are free with paid adult). I took ice skating lessons as a child, but it's been at least 15 years since I've been up on skates. I thought for sure that she'd have a tough time staying up, but once again she impressed me with her ability to balance herself on ice. One of the things I learned about my daughter this weekend is that I underestimate her -- she's growing up too fast for me!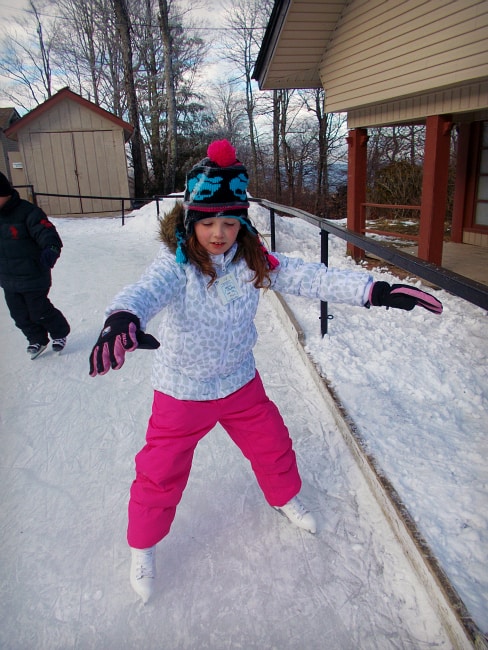 The most surprising hit for the both of us was sledding on Beech Mountain. Beech Mountain is the highest town east of the Rocky Mountains, so naturally that includes Eastern America's highest sled run at 5,065 ft. There's no charge for youth sledding on the hill, but you will need your own plastic sled. The sled run is located next to the visitor's center and Fred's General Mercantile, which conveniently sells snow sleds. Adults are only permitted down the hill when they accompany a child. Thankfully, my daughter was more than happy to ride with me and we had the BEST TIME!! We must of went down the hill 20 times (which is quite a workout!) and it never got old. I finally got brave enough to let her ride on her own, sledding can be dangerous if you don't pay attention, and she rode down the hill like a pro.
Seriously, we had a blast!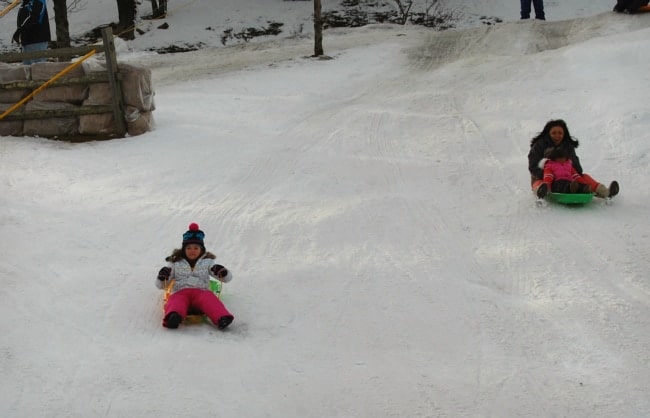 I can't begin to tell you how much fun we had together, and I could tell by the look on my daughter's face how much she enjoyed her weekend of firsts on Beech Mountain. We left with some fantastic memories and the promise that we would be back (hopefully next year) to share the experience with my husband, who couldn't make the trip. Our time was so perfect, I could actually see Beech Mountain becoming a yearly tradition for us.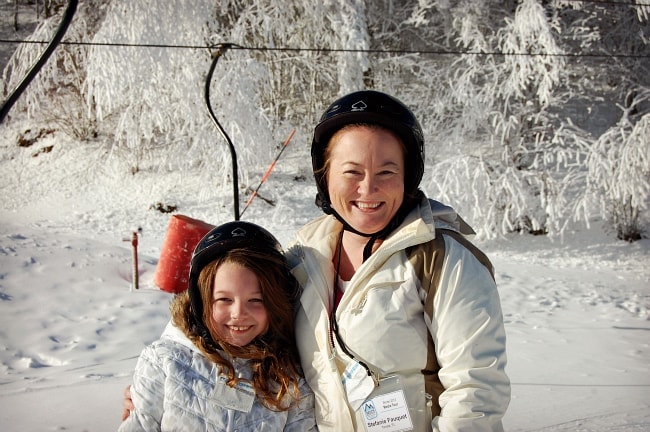 For more information on Beech Mountain, including ski packages and specials, check out www.beechmtn.com.
Special thanks to Beech Mountain and Beech Mountain Resort for hosting me and my daughter. All opinions are my own.