Tickets are now on sale for Boo at the Zoo Presented by Carnival Cruise Lines!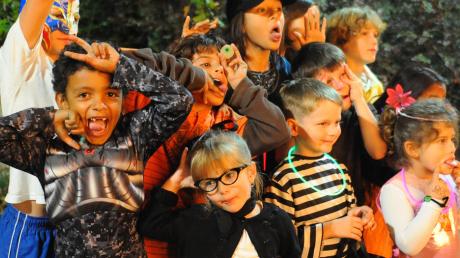 The annual Audubon Zoo Halloween event for children up to age 12 features trick-or-treat houses with candy, a Ghost Train, a haunted house (scary and non-scary), games with prizes and entertainment and even more fun from Carnival Cruise Lines. All games and treats are free with $17 admission (for children and adults), excluding concessions. Tickets are now available at AudubonInstitute.org or at any Audubon attraction ticket window.
Boo at the Zoo Presented by Carnival Cruise Lines will be held on four nights over two weekends including: Friday, October 19 and Saturday, October 20, Friday, October 26 and Saturday, October 27 from 5:00-9:00 PM each night.  To ensure that each little ghost and goblin has the best possible experience, a limited number of tickets will be sold for each evening. Those interested in attending are encouraged to order tickets early for this highly popular, often sold-out annual event.
Welcome Aboard, Carnival Cruise Lines
Children's Hospital and Audubon Zoo are proud to announce Carnival Cruise Lines, a long-standing supporter of New Orleans and the local community, as the presenting sponsor of Boo at the Zoo.  New Orleans' leading cruise line will bring its signature brand of fun for all to the event, with exciting family-friendly activities and entertainment including a jack-o-lantern-filled Fun Ship replica nearly 70 feet long, pumpkin carving creations, children's decoration stations and tropical-themed treats. Carnival, which offers 4-, 5-, and 7-day voyages year-round from New Orleans, next month will welcome back Carnival Conquest from a two-week dry dock with a host of exciting new dining, bar and entertainment options as part of the company's Fun Ship 2.0 initiative.
New to Boo at the Audubon Zoo
Visitors can enjoy many new features this year:
Carnival Cruise Lines welcome booth offering the first "treats" of the night
A spectacular giant Carnival cruise ship Halloween display and light show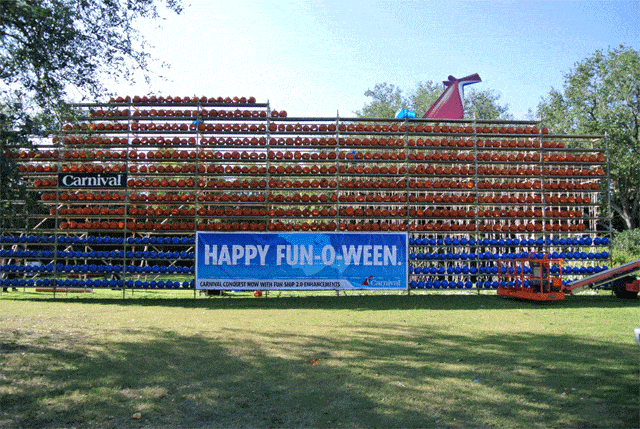 Perfect a Perfect Pumpkin the Carnival Way decorating stations
Three entertainment stages: Carnival Cruise Lines performers on the Capital One Stage; Local favorites Papillion, Johnette Downing and Dennis & Co. in the Toddler Area in Audubon Zoo's Cool Zoo (Note: no water will be running); Star Wars performers return at the Shell Wildlife Theater
Zombie-themed Ghost Train Ride
Elephant shows until dusk
Mascot appearances and activities courtesy of the New Orleans VooDoo Arena Football League team
Videogaming Experience by Games2U Nola (October 26 and 27 only)
Family photos by Lakeside Camera Photoworks for $6
New Orleans Hornets basketball team's Mathmobile and Bookmobile
A Haunted Maze returns by a-MAZE-ing
Included in admission: Dinosaur Adventures exhibit and Endangered Species Carousel!
Expanded areas for games and activities
Event Information at a Glance:
Ticket prices are $17 per person (adult or child). Handling fees apply.
Adults must purchase tickets as well as all children over the age of 12 months.
Children under 12 months of age are admitted free.
Adult and children tickets are the same price.
Event is from 5:00-9:00 PM. Ticket holders may enter at any time during event hours.
A ticket is required for each person to be admitted.  Event is held rain or shine.
Boo at the Zoo Presented by Carnival Cruise Lines is a fundraiser for Children's Hospital and Audubon Zoo. Should a ticket holder be unable to attend, the purchase should be considered a donation. There will be no refunds nor will tickets be honored at another time.
No outside food and beverages allowed.
Please note that the Zoo is not open during Boo at the Zoo Presented by Carnival Cruise Lines.
A special bag will be distributed to each child upon admission for trick or treating throughout the event, so there's no need to bring additional bags.
Audubon Zoo will close at 3 pm each day to prepare for the evening event.
Tickets can be purchased online at AudubonInstitute.org or at any Audubon attraction ticket window. A "print at home" option allows tickets to be e-mailed and printed from any computer. Tickets also can be placed at Will Call. No tickets will be mailed.
photo credit: auduboninstitute.org