Earlier this summer my family was invited on an incredible 8-day Southern Caribbean cruise aboard the Carnival Freedom. As if that wasn't exciting enough, we were also set up with a film crew the entire week to document our experience for a new series, Cruising Chronicles, on Carnival Cruise Lines YouTube Channel.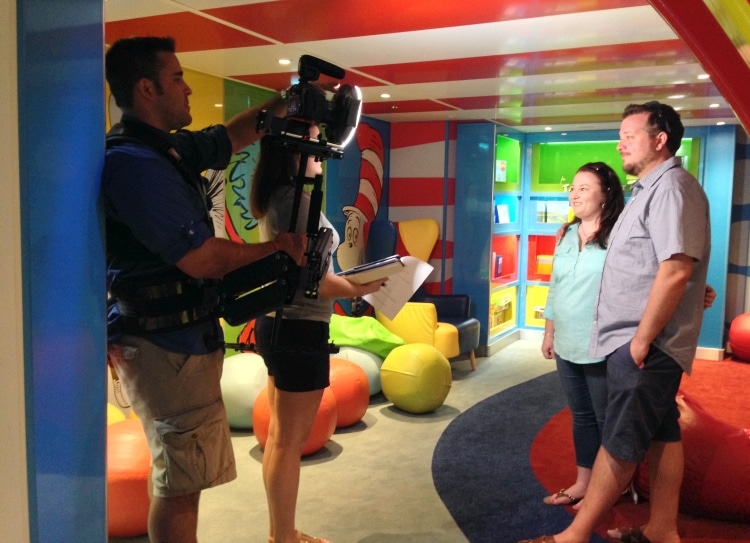 My husband, Rick, and our daughter, shot a variety of experiences while on and off the ship. Among our favorites were snorkeling in Grand Turk, a family-friendly comedy show at the Punchliner Comedy Club presented by George Lopez, Camp Ocean, SuperStar Live Karaoke, where Rick sang with a four-piece band and backup singers, and a martini tasting at Alchemy Bar.
I'm slowly getting better at doing video, but if you had been there you would have been able to tell how nervous I was. Of course, my husband was a pro, who thankfully was there to calm my nerves through most of the filming. I can't say enough amazing things about the crew who shot and edited this video series for Carnival.
Without further ado, here's our video "Cruising Chronicles: The Fauquet Family".
Make sure you also check out the videos from Caroline Murphy, Amanda Tinney, and Carrie McLaren.
Have you thought about taking a family cruise?