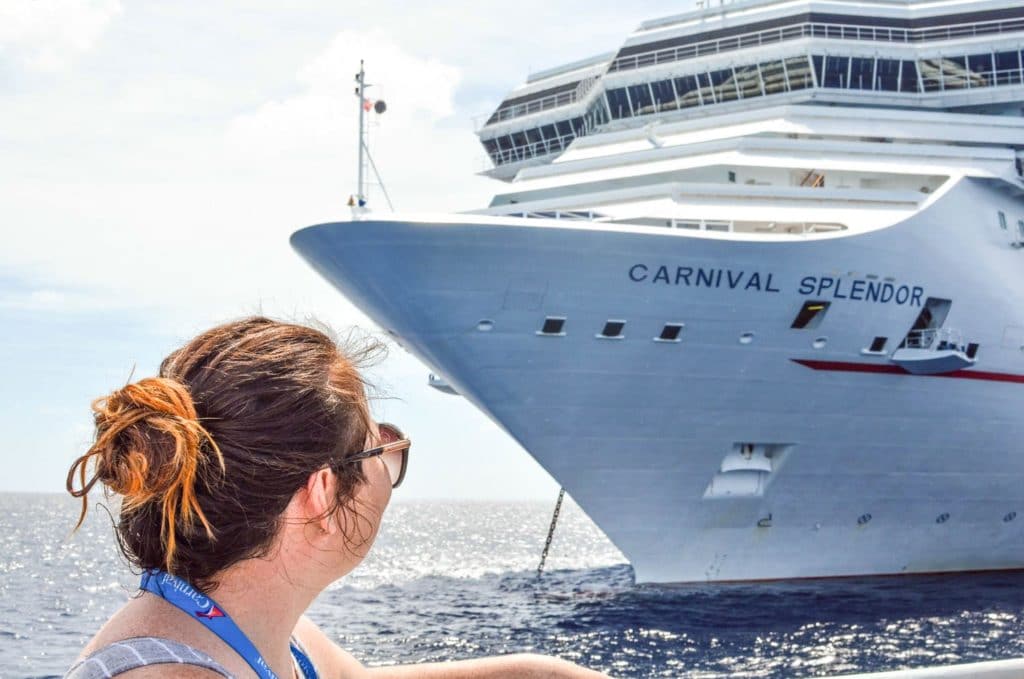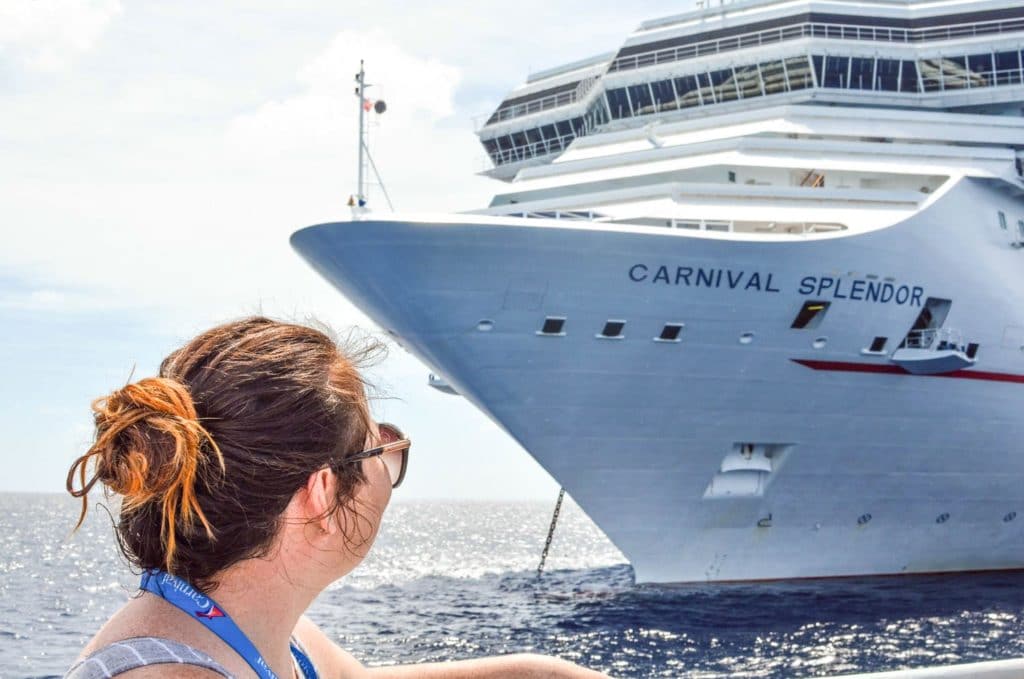 The weather over the past couple of months has been relentless. From Hurricane Harvey to Hurricane Irma and finally Hurricane Maria— it's safe to say the southern US and the Caribbean needs a break.
My family prepared for the worst when Hurricane Irma made landfall in Florida, with all the models predicting that the Tampa Bay area was going to get a direct hit. Thankfully, this was not the case, and other than a week without power and a broken fence, my family walked away unscathed. The rest of the state was also considerably lucky.
Hurricane Maria was an entirely different story. Puerto Rico was, and still is, devastated by the impact of back to back storms. It's going to be a long road to recoverey— and the island needs all the help it can get right now.
But did you know monetary donations aren't the only way to help the Caribbean? You can also support the islands with TRAVEL— and, in my opinion, there's no better way to visit the Caribbean than on a Carnival cruise.
The Caribbean is Open!
Tourism and the money it brings in is what supports these islands. And while a handful of ports are closed until recovery, the majority were NOT affected by the hurricane and are welcoming visitors with open arms.
My family was the recipient of this hospitality last week when we sailed with Carnival to the Caribbean, visiting the Bahamian ports of Nassau and Half Moon Cay, as well as Amber Cove in the Dominican Republic.
What we experienced was nothing less than a wonderful, and much needed, vacation.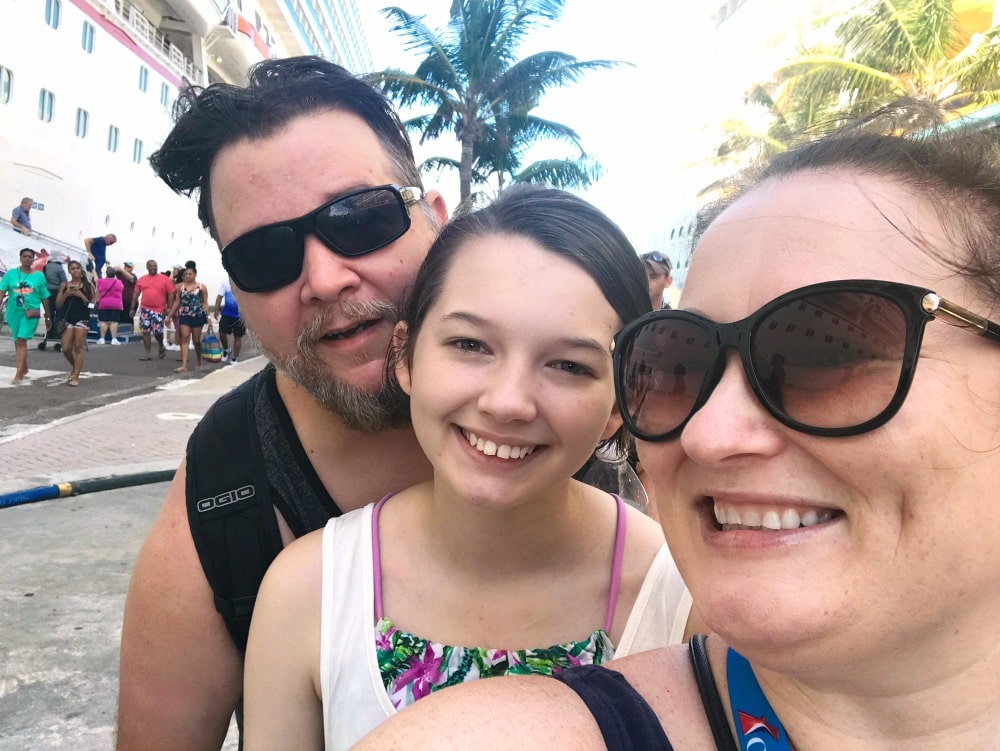 We departed from Port Everglades in Ft. Lauderdale for 6-nights on the Carnival Splendor. Our itinerary was the perfect mix of port and sea days:
Day 1 - Depart Port Everglades
Day 2 - Nassau, Bahamas
Day 3 - Half Moon Cay, Bahamas (Private Island)
Day 4 - Sea Day
Day 5 - Amber Cove, Dominican Republic
Day 6 - Sea Day
Day 7 - Arrive Port Everglades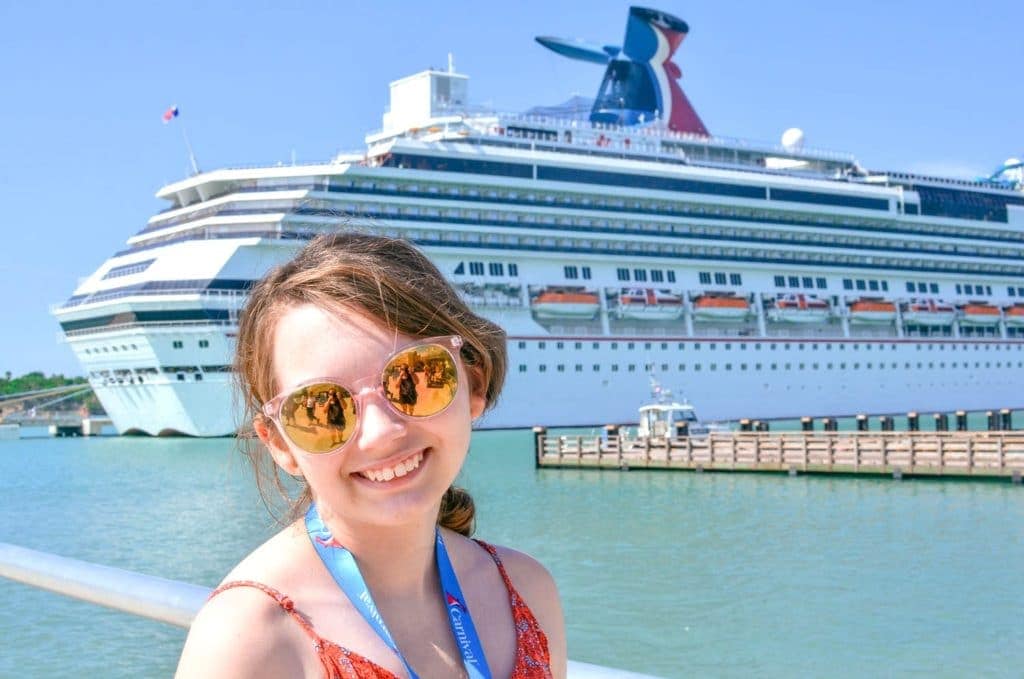 Nassau, Bahamas
In Nassau, we booked the Catamaran Sail & Snorkel excursion that left right from the dock. We chose this excursion because we wanted to spend some time out on the water and have visited Atlantis numerous times already (a must-do if you've never been!).
The weather was absolutely perfect— a trend that stayed with us for the duration of our cruise.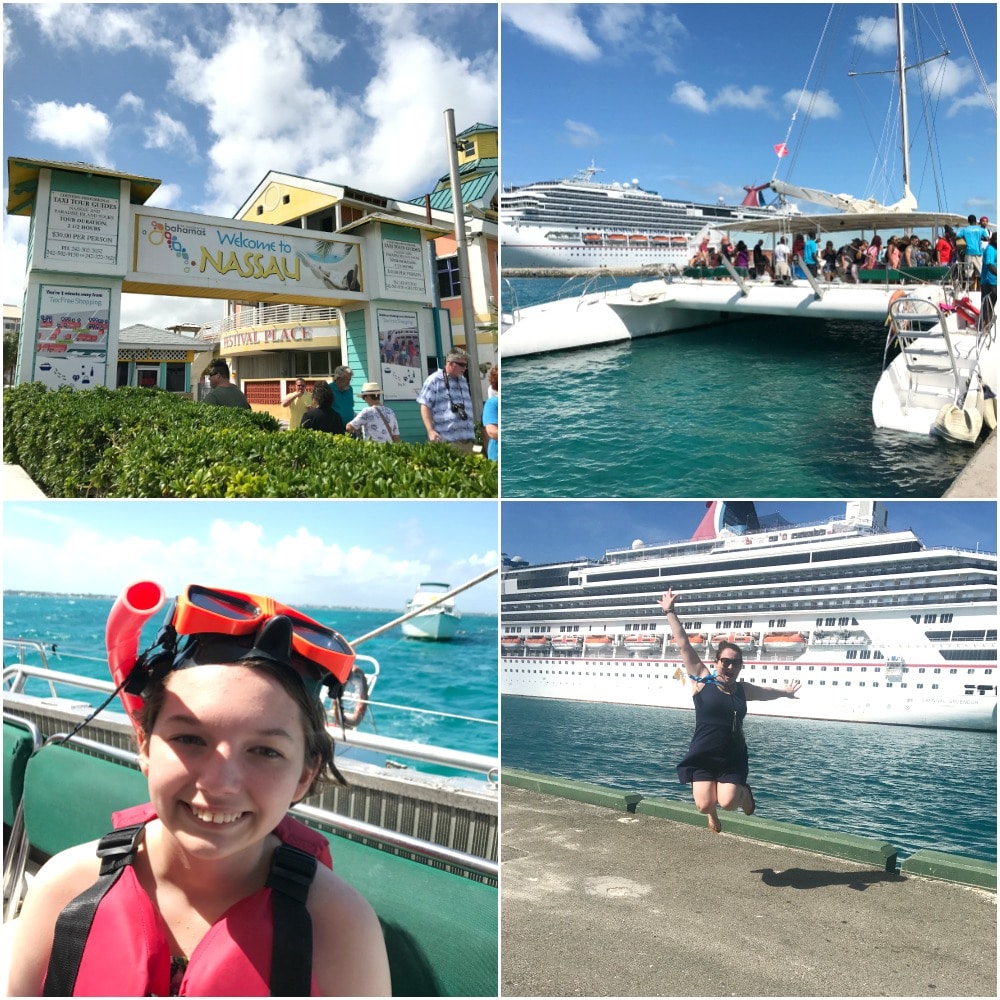 Half Moon Cay, Bahamas
This sailing marked my 14th cruise with Carnival Cruise Line, and somehow it was the first time that Half Moon Cay, a private island owned by the Carnival Corp., was on the itinerary. This little island is an absolute slice of paradise!
We didn't book an excursion, and instead tendered to a sandy, white beach filled with lounge chairs and umbrellas. Since the island is owned by the cruise line, waiters came right to the beach for drink orders, and a complimentary BBQ buffet was available for lunch. Basically, it was a day of lounging in the sun and enjoying the crystal blue water...and we wouldn't have had it any other way!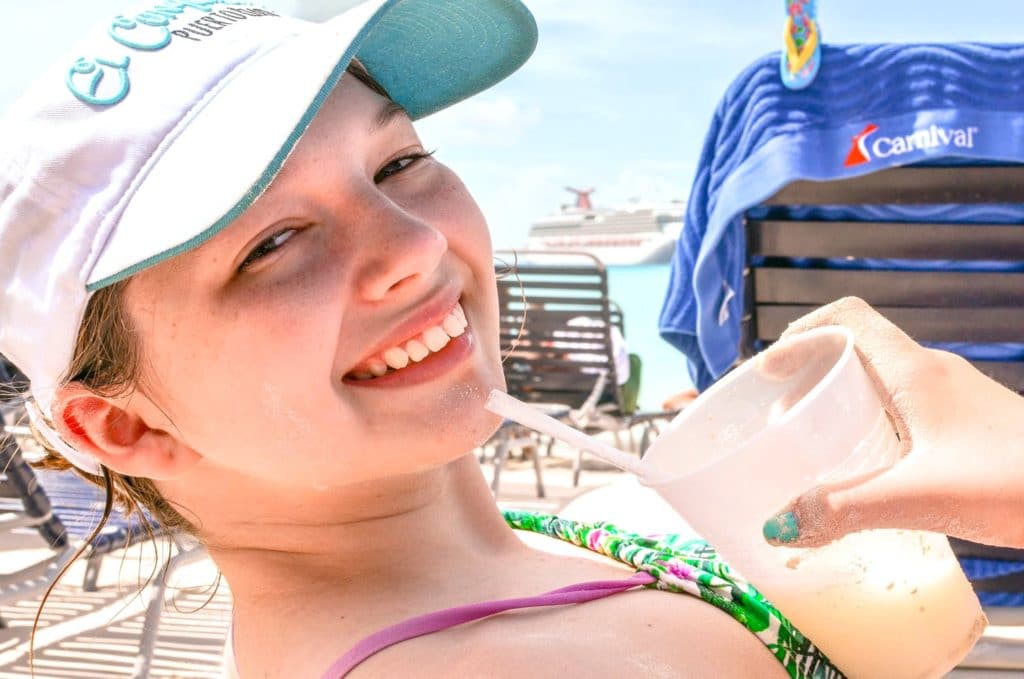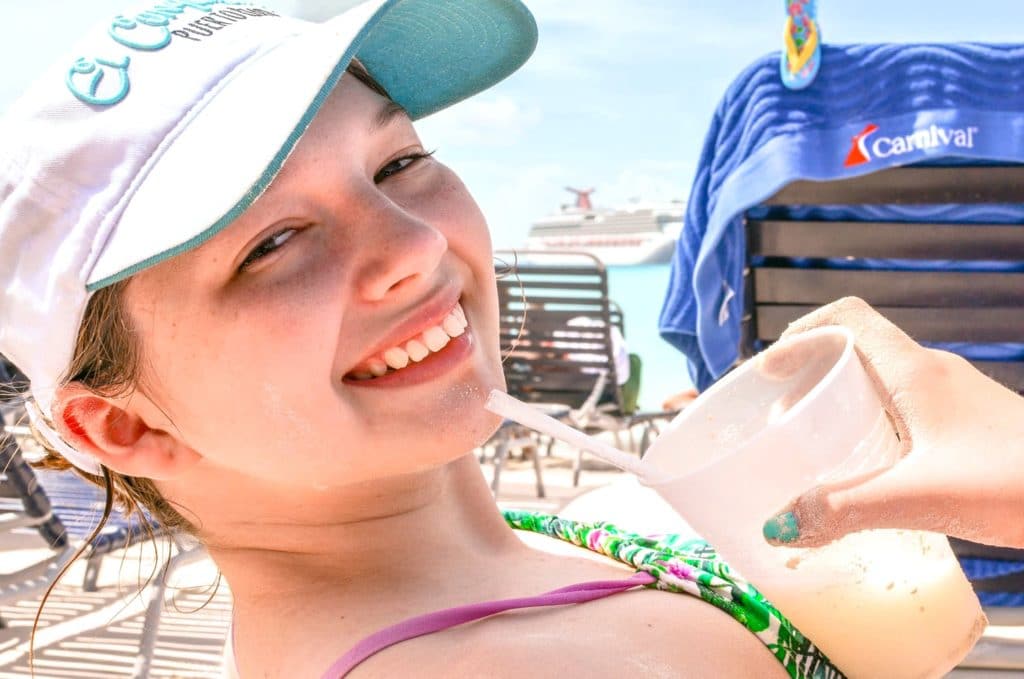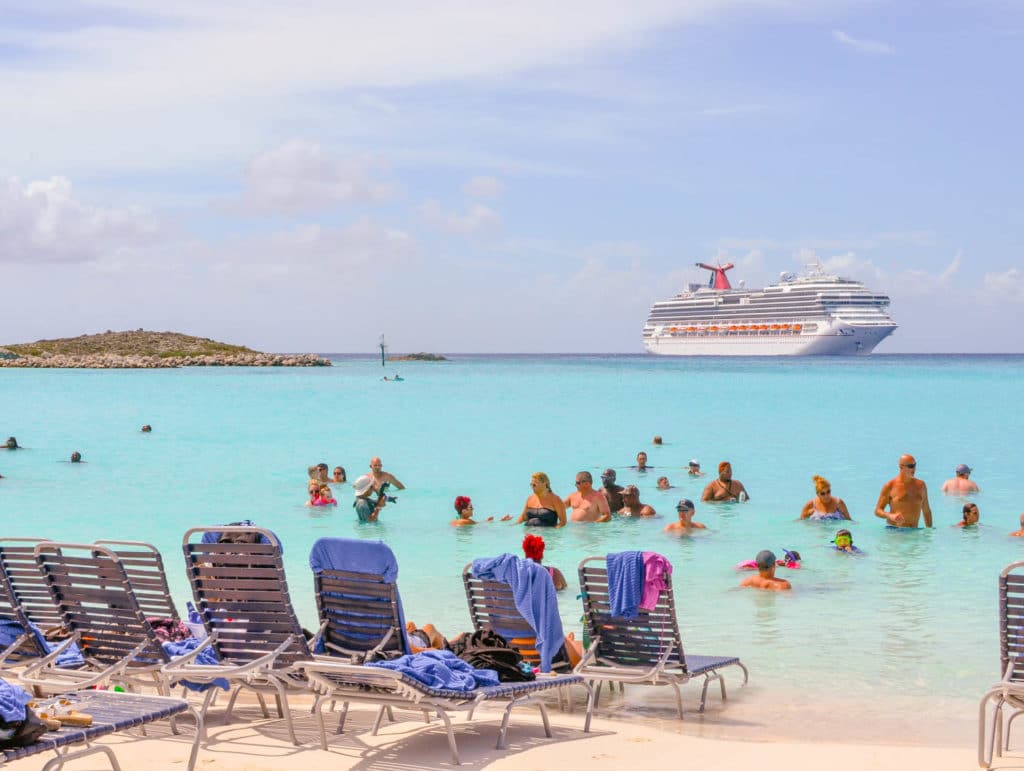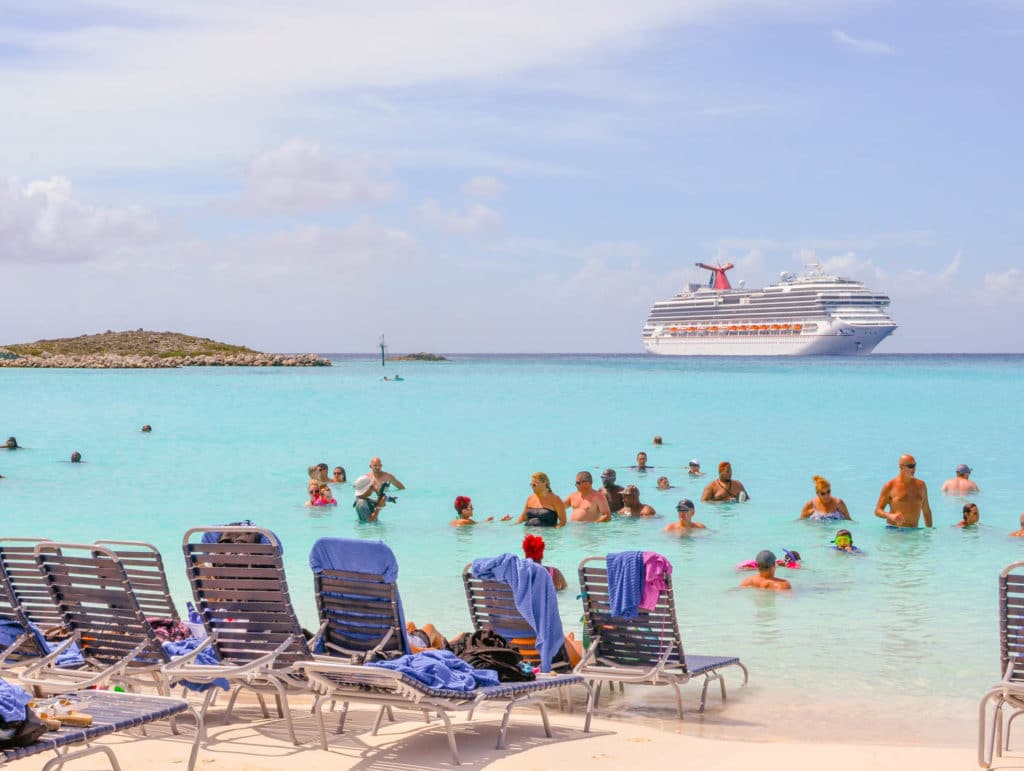 Amber Cove, Dominican Republic
Our third and final port stop was Amber Cove in the Dominican Republic. This day was really important to me because I booked Carnival's Give Back with Purpose Community Tour, where we had an immersive day learning about the local community in Puerto Plata, including a visit to an all-girls orphanage. I will write about the entire tour soon, but it was by far the most rewarding excursion we've ever participated in.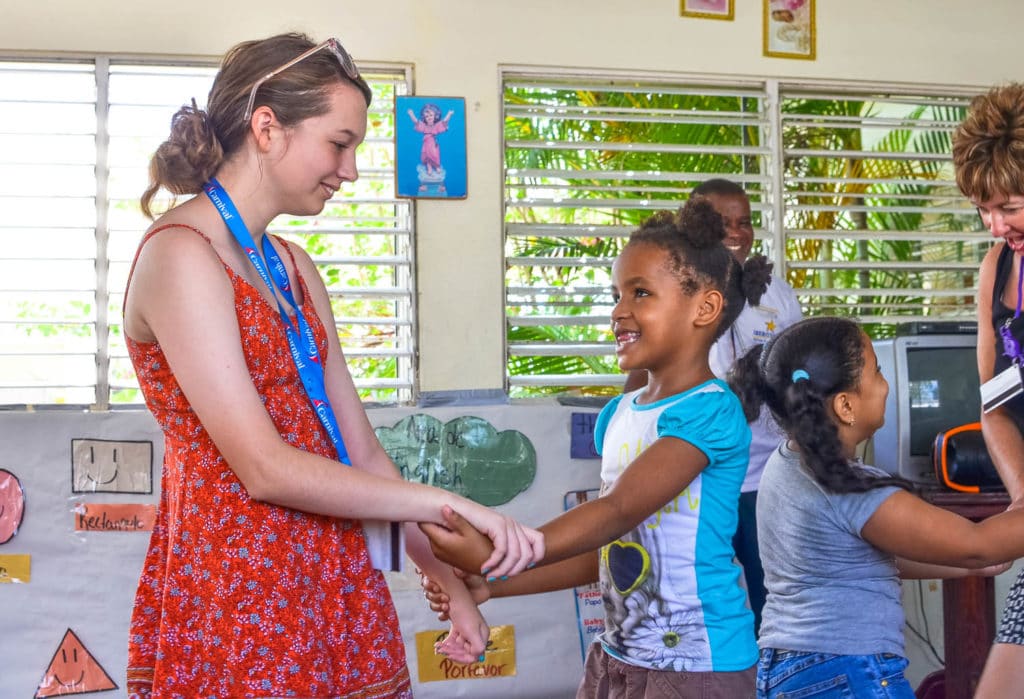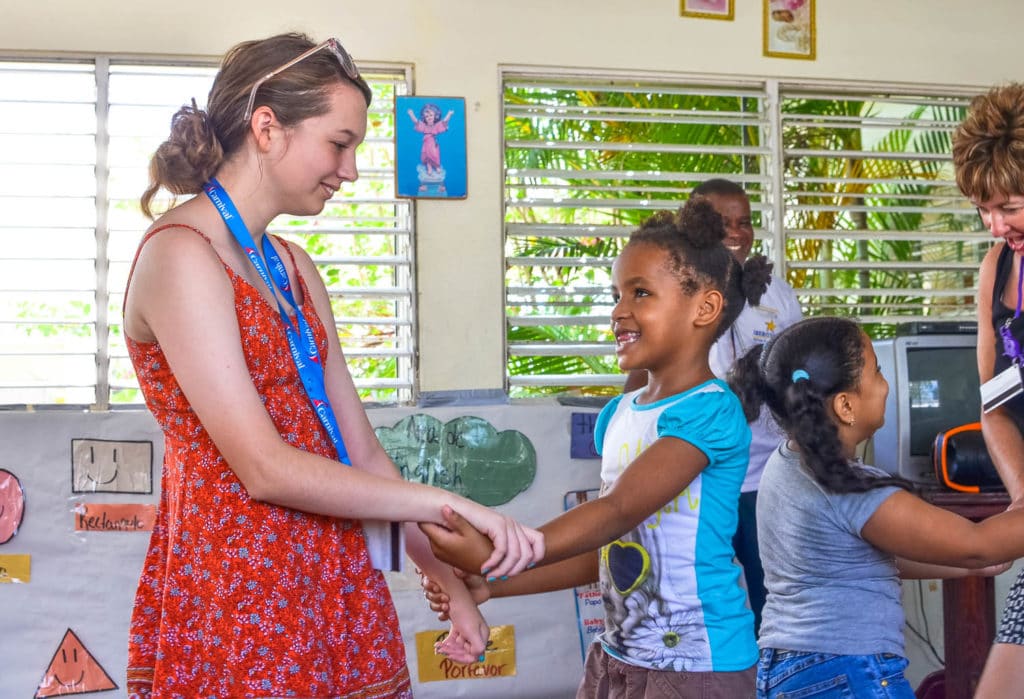 We love the beauty of the Caribbean and its people, and always discover something new when we travel there— it's why we will keep returning, again and again!
If you have any hesitations about cruising to the Carribean right now, DON'T! The islands are amazing as ever, and you're supporting the communities that rely on tourism. When Puerto Rico and the US Virgin Islands get back on their feet (and I've heard reports that the ports will open as soon as November!), don't think twice about cruising there either.
Fun Fact: October is National Cruise Vacation Month— Making it the perfect time to plan a cruise for your family!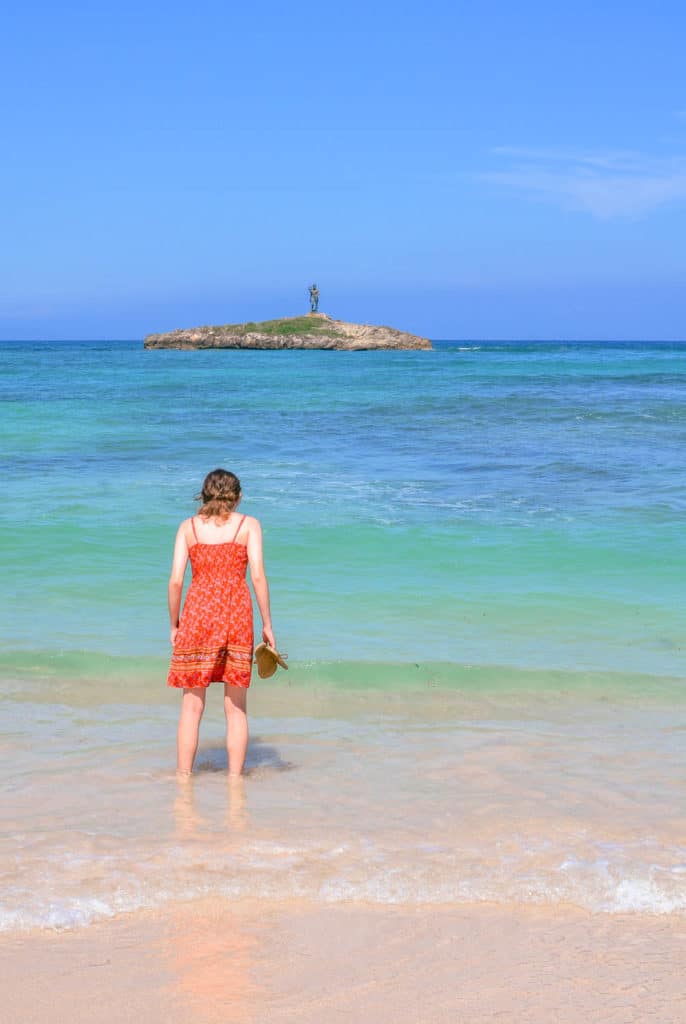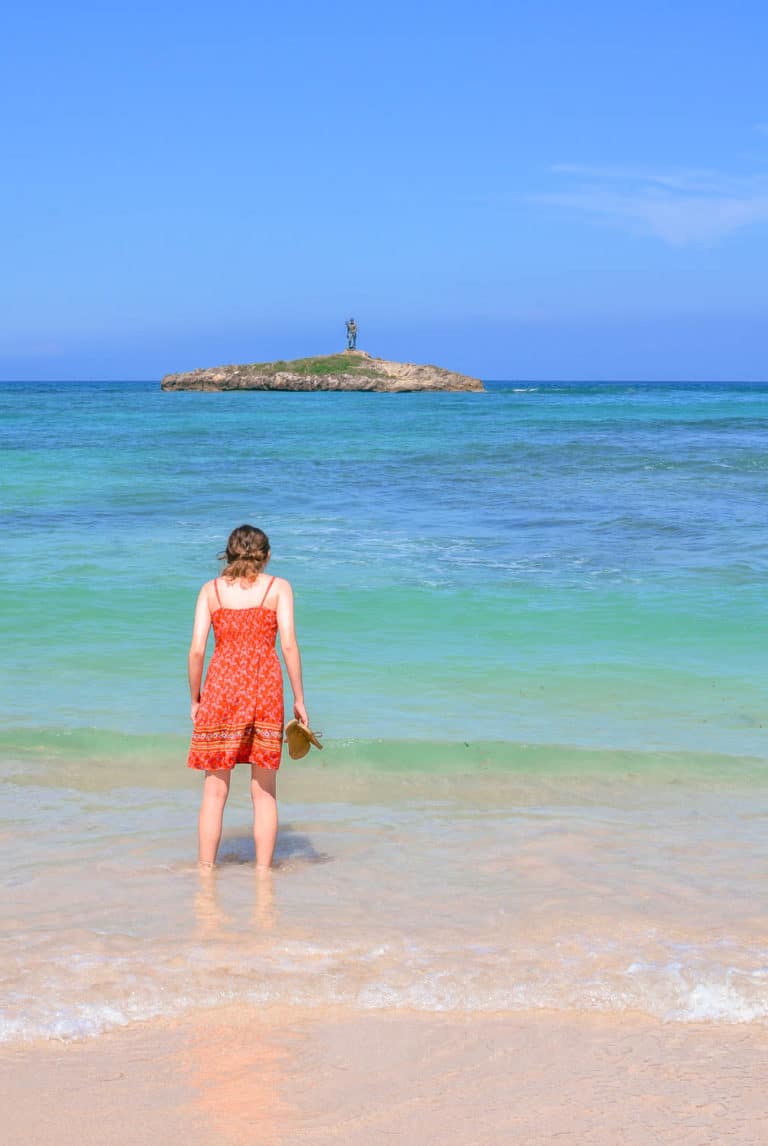 Special thanks to Carnival Cruise Line for hosting my family on the Carnival Splendor. All opinions are my own.