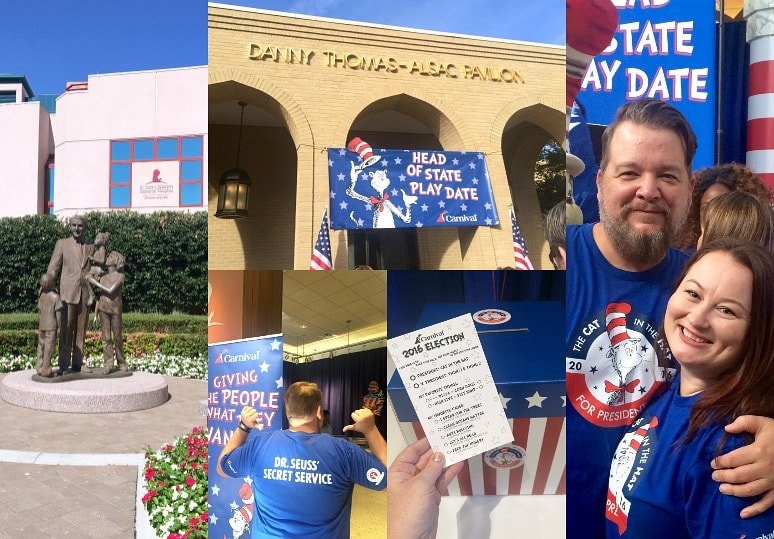 Earlier this week my husband and I flew to Memphis, Tennessee to take part in a very special event put on by Carnival Cruise Line at St. Jude Children's Research Hospital. Having visited St. Jude previously, I knew that we both were in for a rewarding experience. It might be odd hearing that as St. Jude is a hospital for children with cancer and other deadly diseases— but the atmosphere there is exactly the opposite of doom and gloom. Rather, St. Jude is a place of hope, and believe it or not, happiness, as these kid are getting a chance at life. That's why I was honored to have been invited as a volunteer for Carnival's Day of Play.
Carnival partnered with St. Jude a few years ago because they realized the extraordinary work that St. Jude does each and every day. Families never receive a bill for treatment, travel, food or housing, which is entirely made possible by donations from individuals, just like you and me, and corporate sponsors.
To date, Carnival has raised $8 million through its Care to Play partnership with St. Jude, with an additional $10 million goal by 2020. Dollars are raised primarily through a range of activities both shipboard and shoreside such as the Groove for St. Jude Dance Party where guests make a $10 donation to participate and receive a special wristband and t-shirt, and the Bear Cuddly program where kids can build their own stuffed animal with optional accessories such as medical scrubs with proceeds going to St. Jude.  Bingo and waterslide activities with a fundraising element as well as special bakery items sold onboard are being introduced this year to further benefit the organization.
For this years Day of Play event, Carnival invited patients to enjoy a taste of Carnival cruising with food, games, music, arts & crafts and entertainment from Dr. Seuss' The Cat in the Hat and Thing 1 and Thing 2. There was even a voting booth to decide who should be president (#CatinHat4Prez!) and which food is the favorite: pizza or corn dogs? (no surprise, pizza won by a landslide!)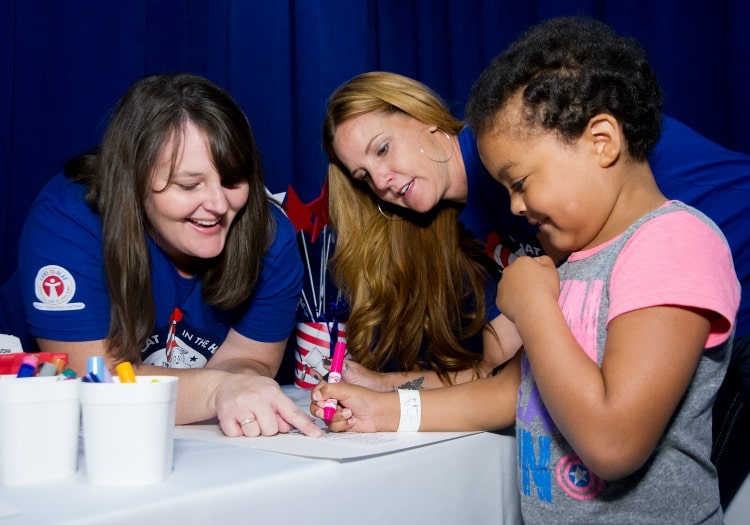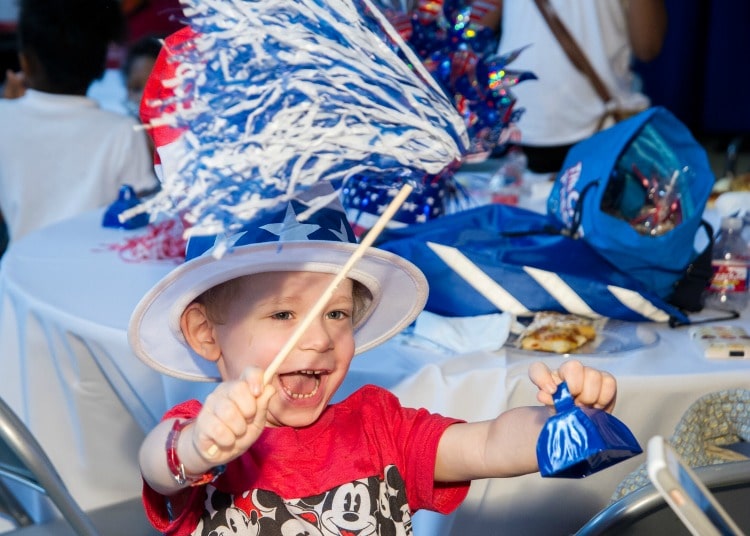 I spent most of my time helping at the bean bag toss game. I was seriously impressed with their determination and skills—many of the kids came back to play again and again, which was incredible to watch. Even with so much going on in their lives, it was heartwarming to see that they still knew how to be kids... which is really the purpose of Carnival's Day of Play.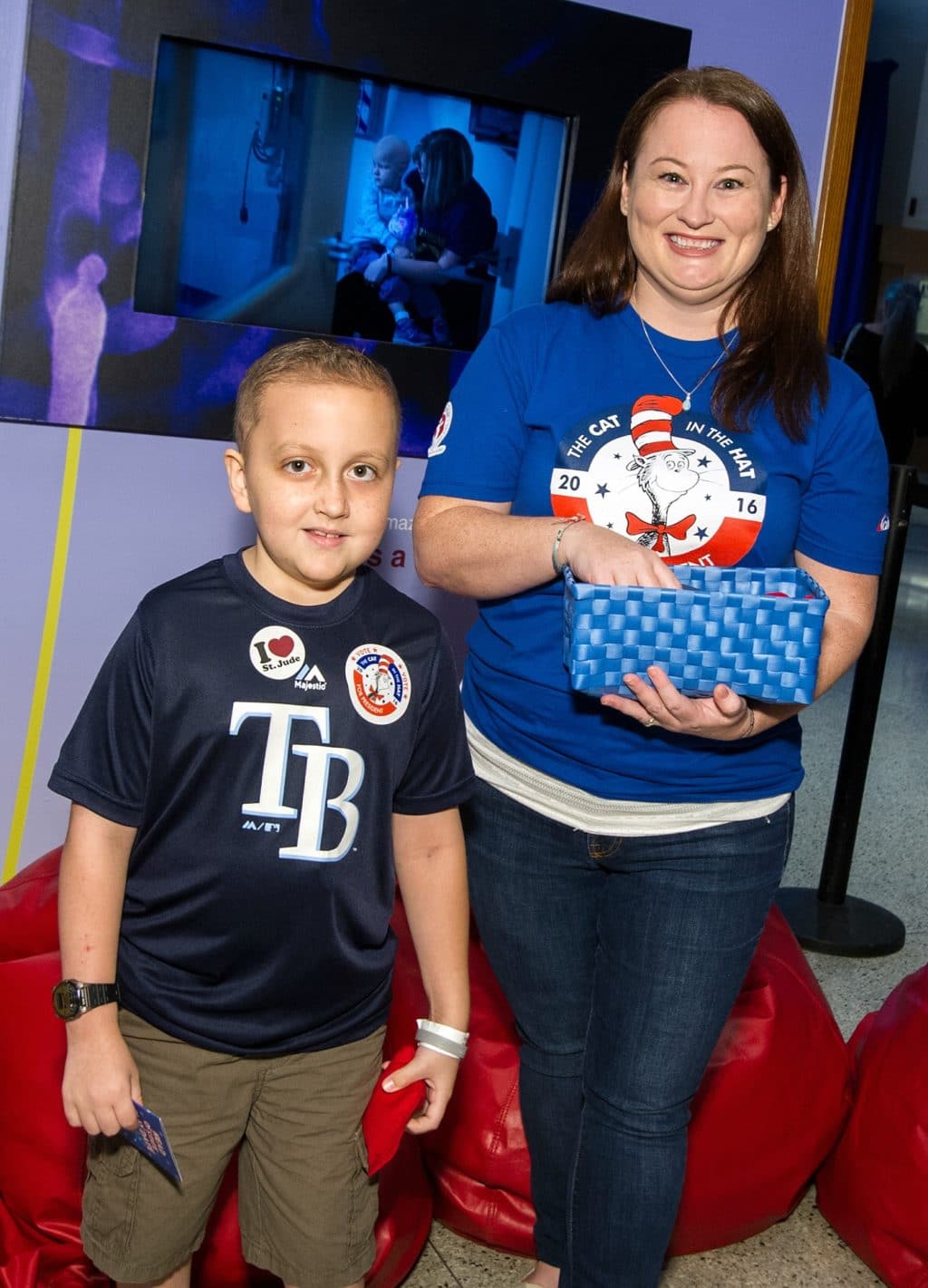 I know everyone involved was touched in some way by this event, and it only proves that St. Jude is an amazing place that deserves every single donation it receives. For me, the visit has put my life, and the health of my child, in perspective.
I love that Carnival has partnered with St. Jude, and now that I have seen first-hand what their fundraising efforts are supporting, I'm even more proud to be involved with the company.
In additional to the annual Day of Play, Carnival conducts a number of events at the Memphis-based hospital for patients to enjoy as the official Celebration Partner of St. Jude. You can find more information about the programs here.
If you'd like to make a donation directly to St. Jude, you can do so here.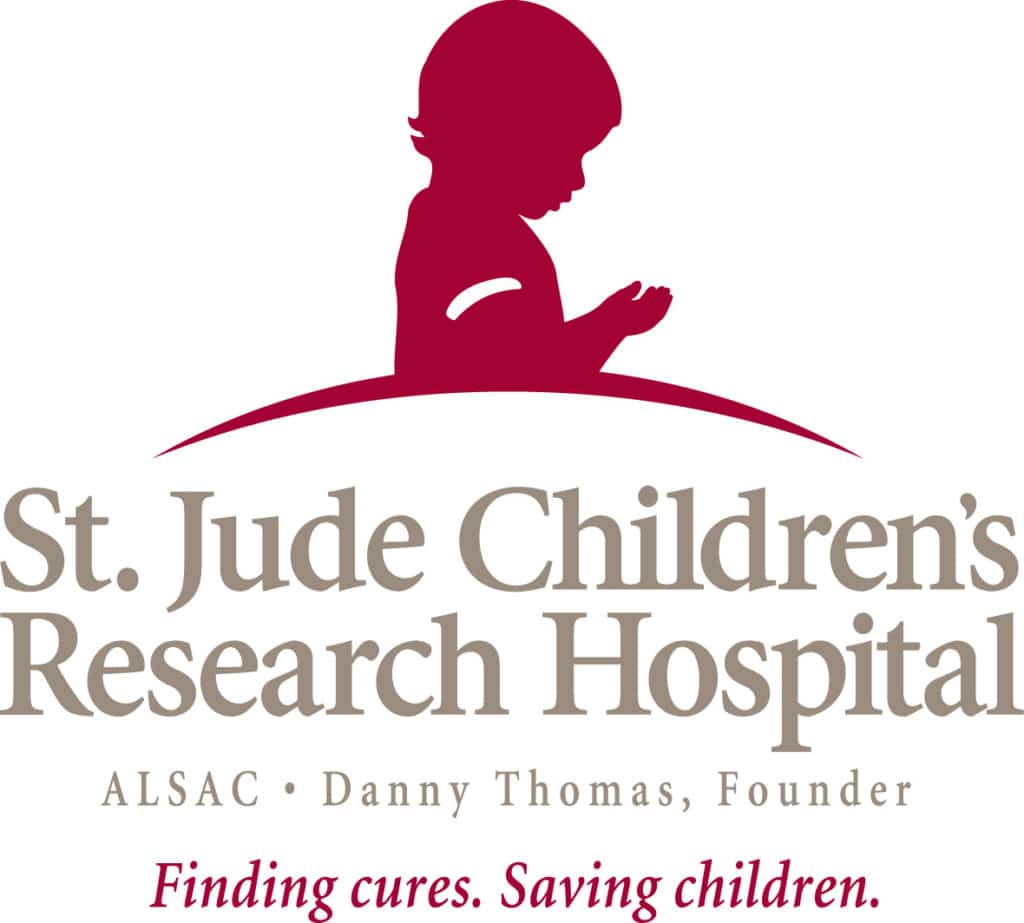 Special thanks to Carnival Cruise Line for hosting me for the Day of Play at St. Jude. All opinions are my own.