This past weekend, Carnival Cruise Line held an incredible celebration in NYC to welcome their newest ship, Carnival Vista. The event included a concert for Operation Homefront military families by country music super star Carrie Underwood, and an official naming ceremony with Vista's godmother, Miss USA Deshauna Barber.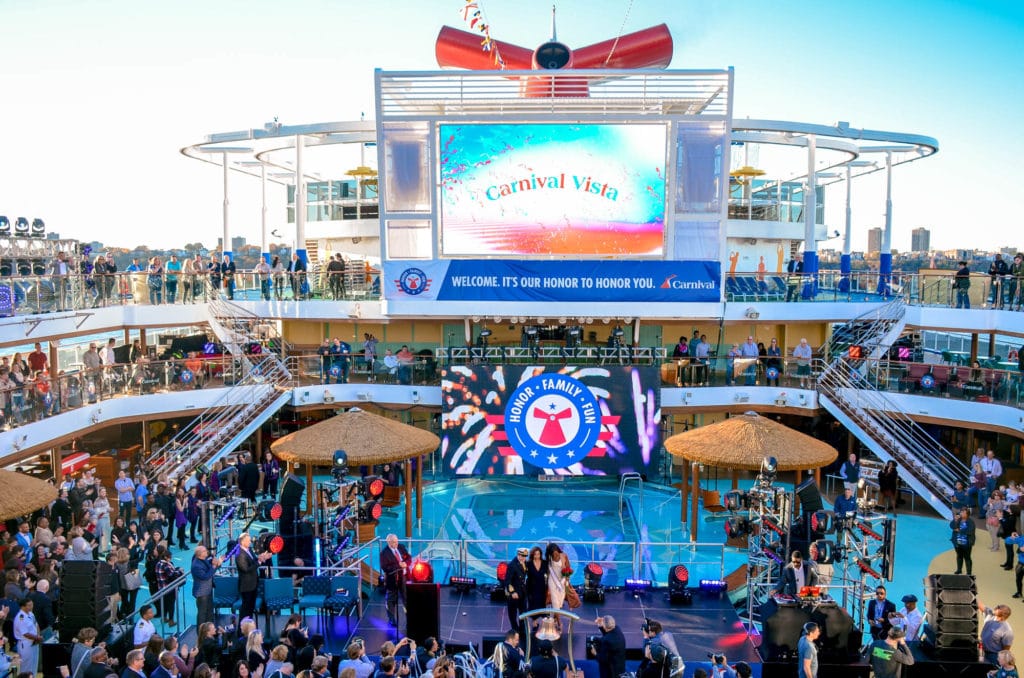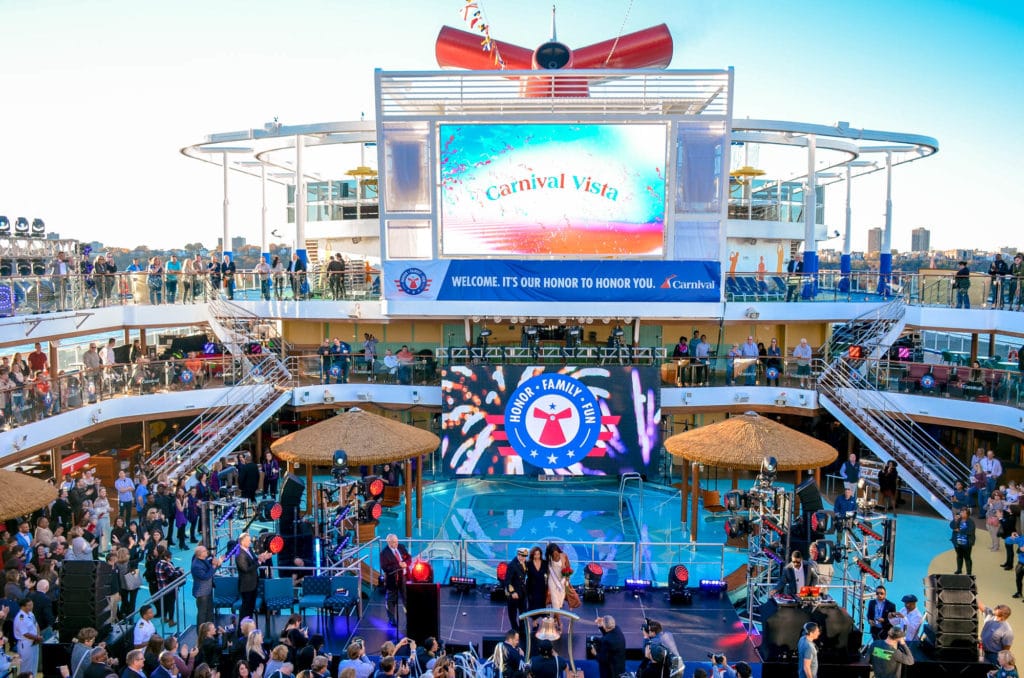 This was my second time on Carnival Vista as my family sailed the Mediterranean itinerary from Barcelona to Athens over the summer (AMAZING!). My husband, Rick, accompanied me on this overnight celebration, and once again we enjoyed every single moment on-board the ship.
After grabbing a delightful lunch at Guy's Burger Joint, we settled in for a private concert with CMA's Female Vocalist of the Year CARRIE UNDERWOOD! I'm not a huge country music fan, but Carrie knocked it out of the park! Her voice is flawless and she puts on a fantastic show.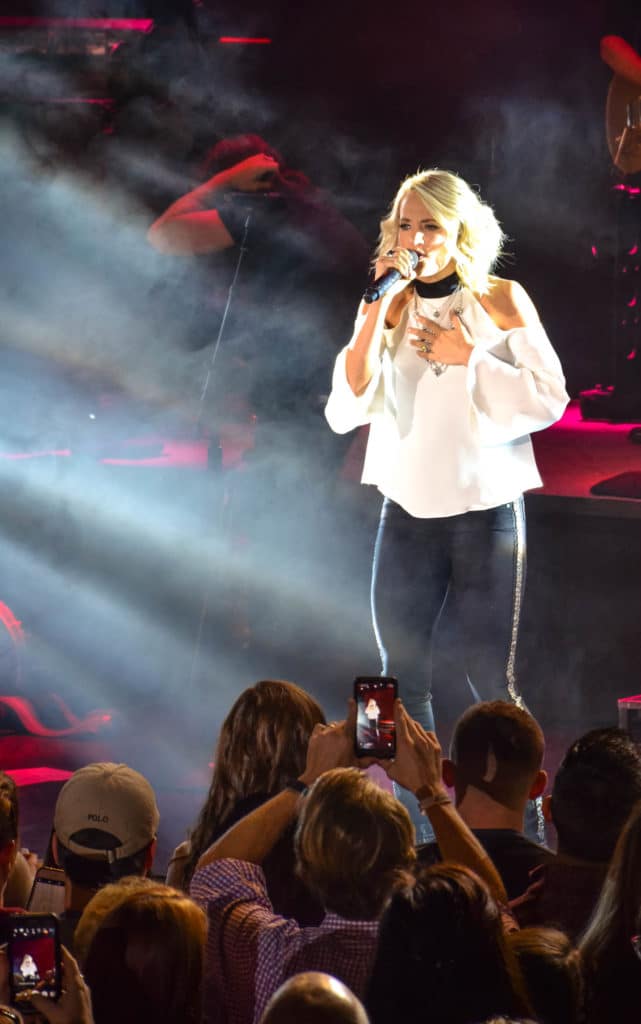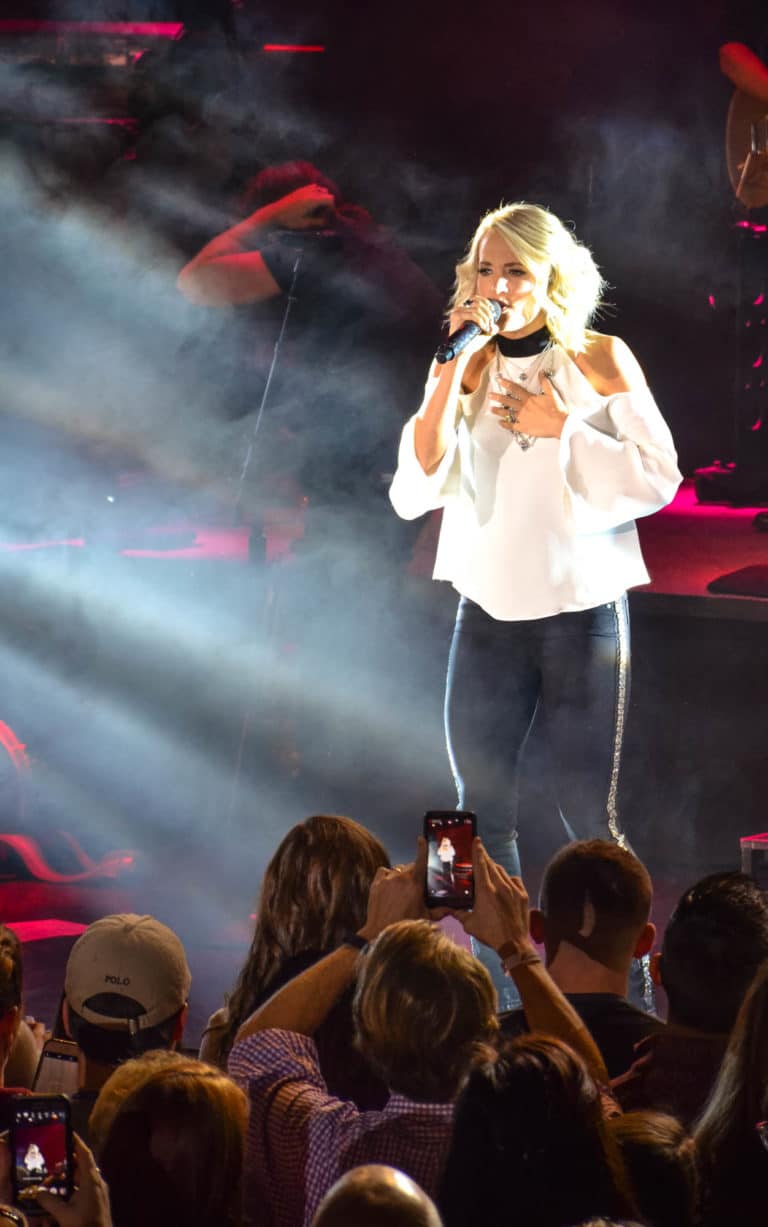 Over the past year Carrie has partnered with Carnival to support their Honor.Family.Fun initiative, which helps Operation Homefront fulfill its mission of building strong, stable, and secure military families.
Underwood performed an hour-long set for hundreds of military personnel and their families, many of whom were given the chance of a lifetime to meet the artist during various meet and greet opportunities during stops along her Storyteller Tour, and were invited to attend the festivities aboard Carnival Vista.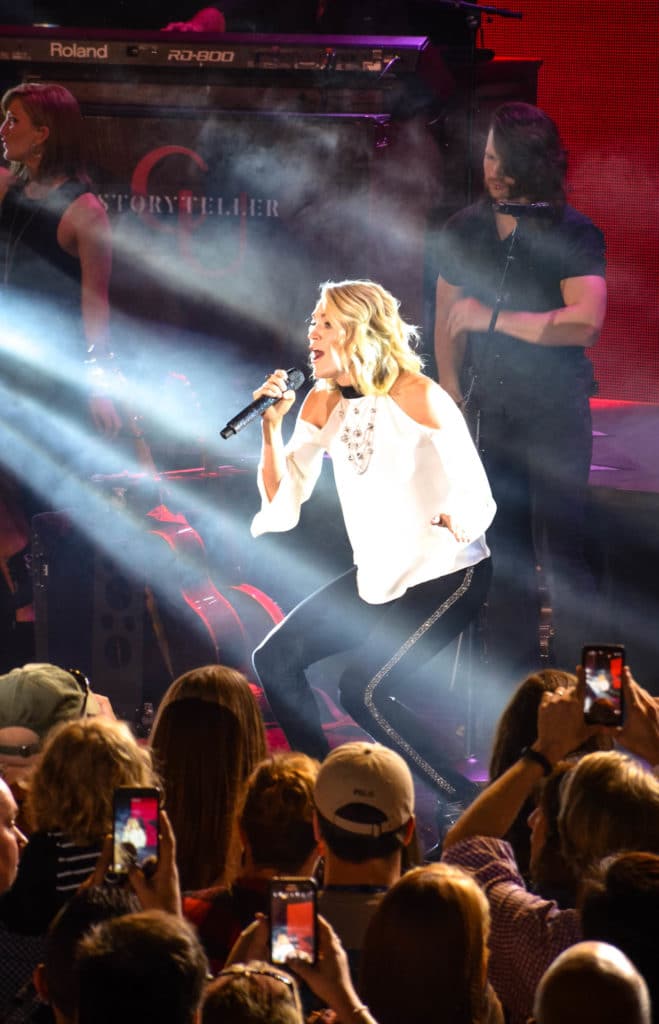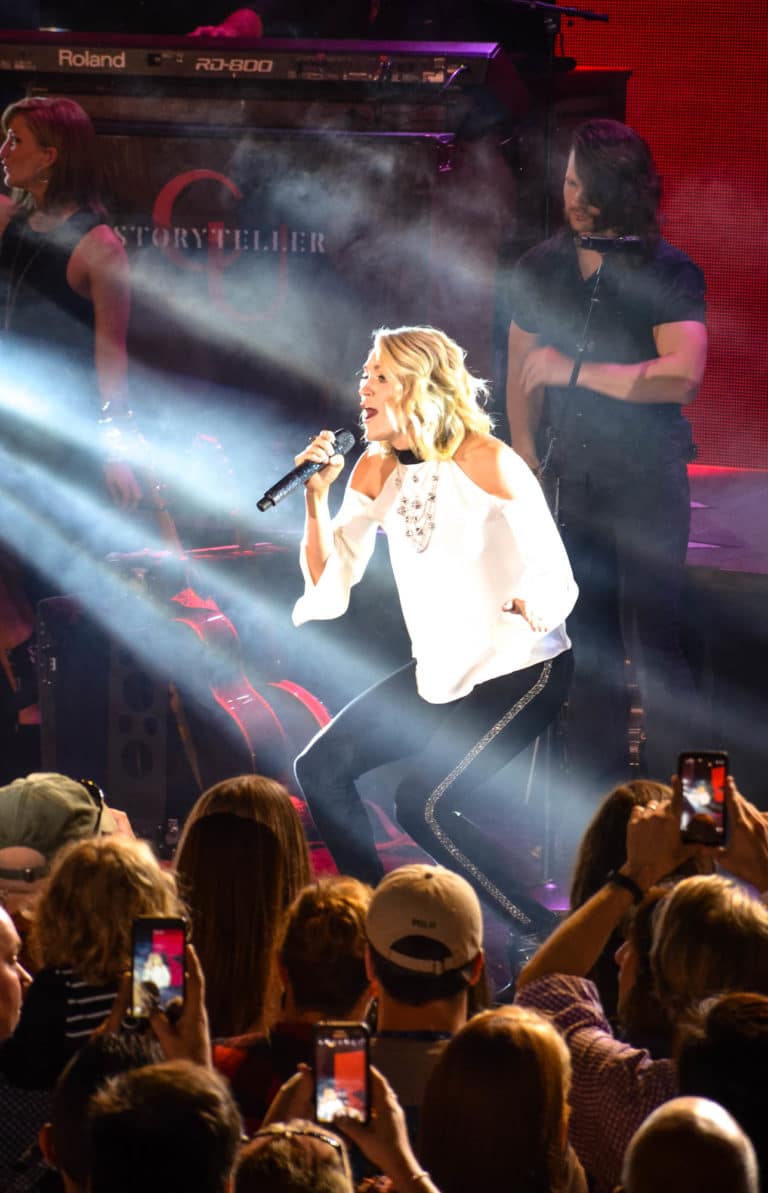 Later in the afternoon, the ship's official naming ceremony took place with Miss USA Deshauna Barber— the first woman serving in the U.S. military to hold the title.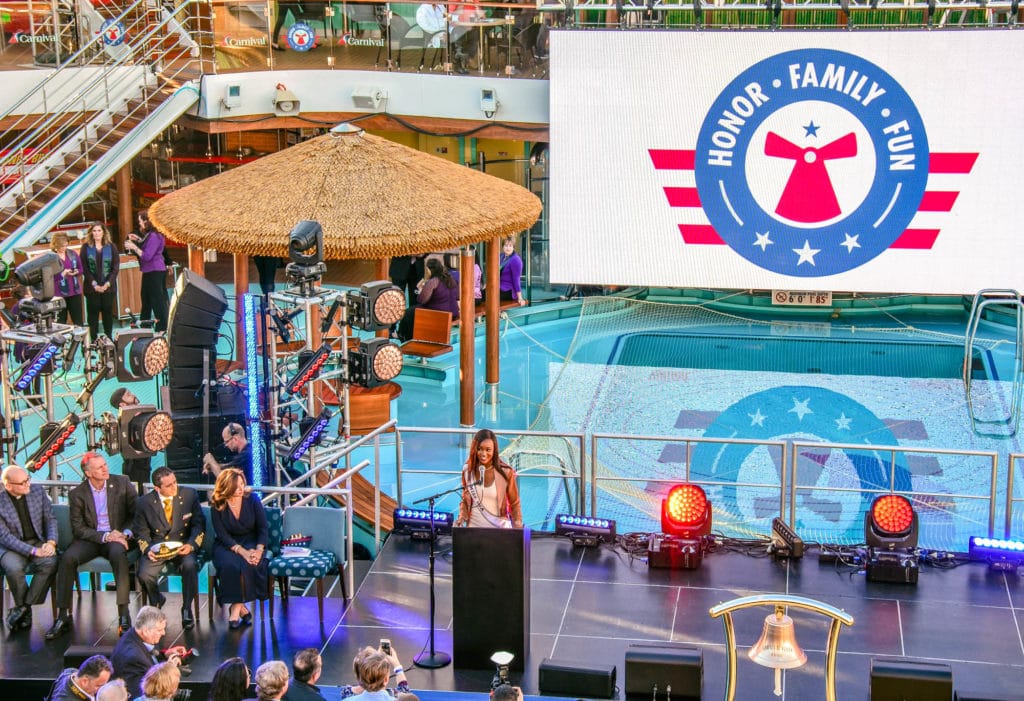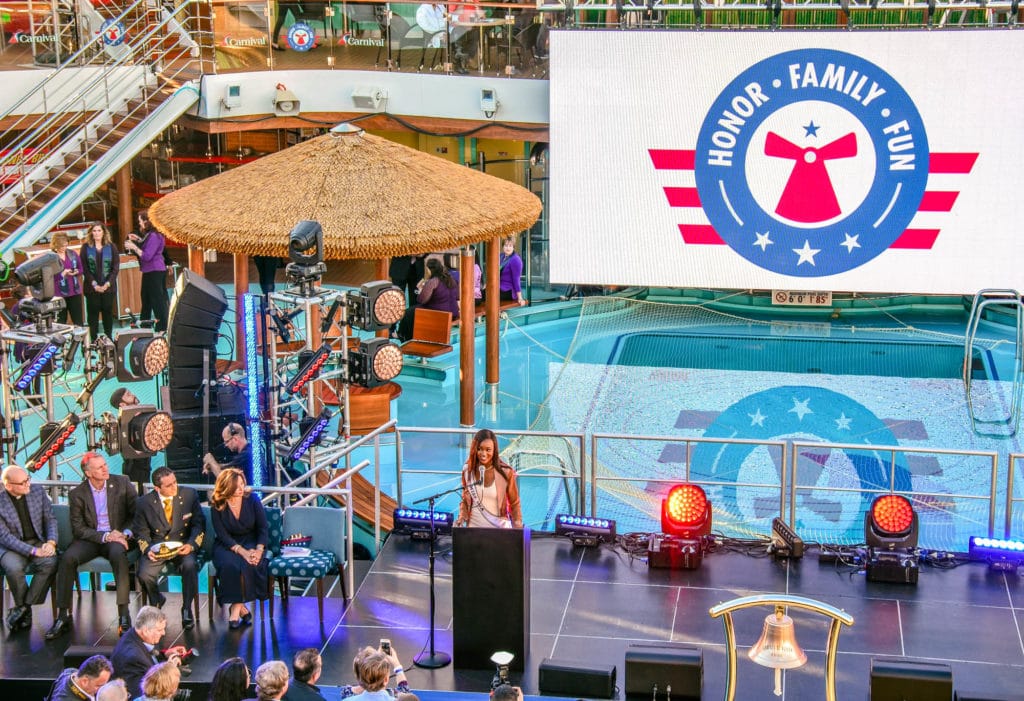 The daughter of a retired Army master sergeant who was a member of the Special Forces, Barber joined the Army Reserve as a quartermaster officer in 2011. After earning her bachelors in business management from Virginia State University, Barber went on to complete her masters in computer information systems from the University of Maryland University College. She currently serves as logistics commander for the 988th Quartermaster Detachment Unit in Rockville, Md.
I personally think she's an exemplary godmother for Carnival Vista.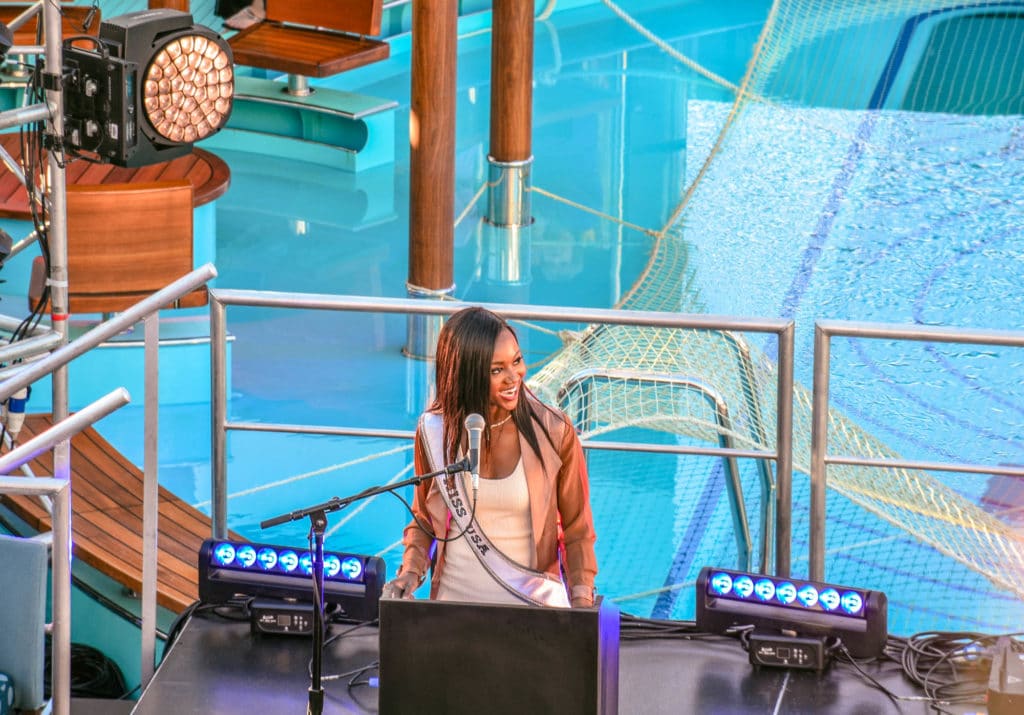 After a blessing from the priest, a bottle of champagne was poured over the ship's bell by the captain and Deshauna Barber, and Carnival Vista was officially christened! It was an exciting moment for all who were in attendance.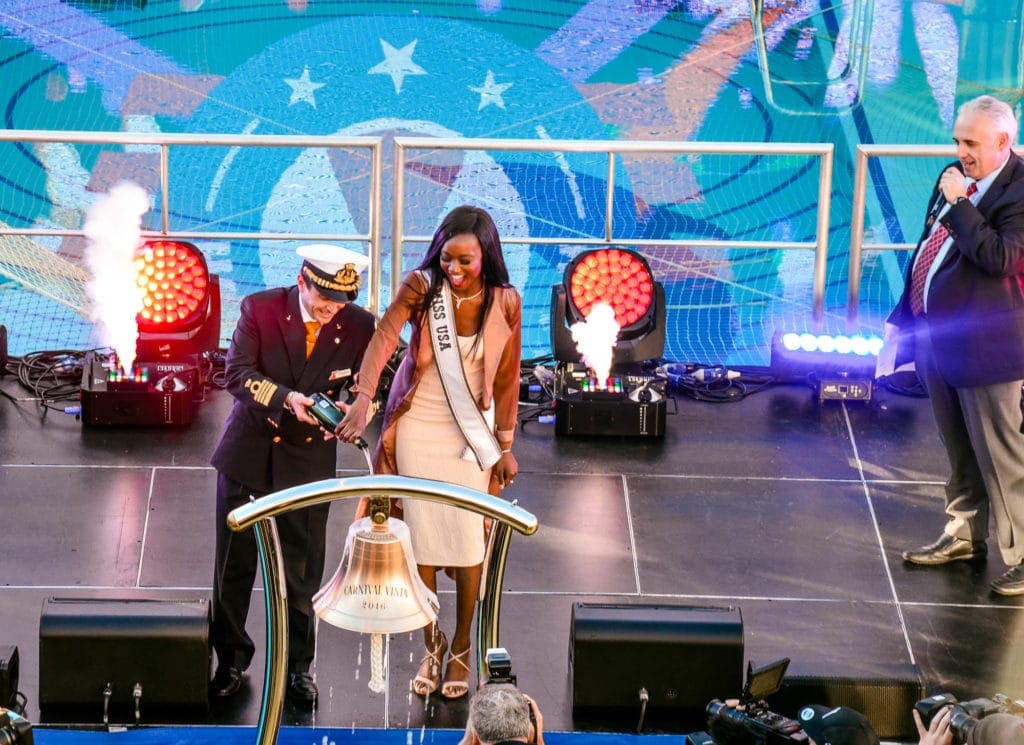 Carnival Vista has two 11-day sailings from NYC before she makes her way down to Miami for year-round, six- and eight-day Caribbean itineraries, beginning November 27, 2016.
While I haven't sailed on every Carnival ship, I've come pretty close and Carnival Vista is by far the biggest and baddest with more dining and entertainment than you can fit in a week-long sailing (though it's really fun to try!). It's the perfect ship for families, with larger accommodation options, including Family Harbor suites, and plenty of complimentary cruise activities for kids ages 2 and up.
Check out Carnival Cruise Line for more info and Caribbean sailings on the Carnival Vista.
Also see ---> Carnival Vista for Families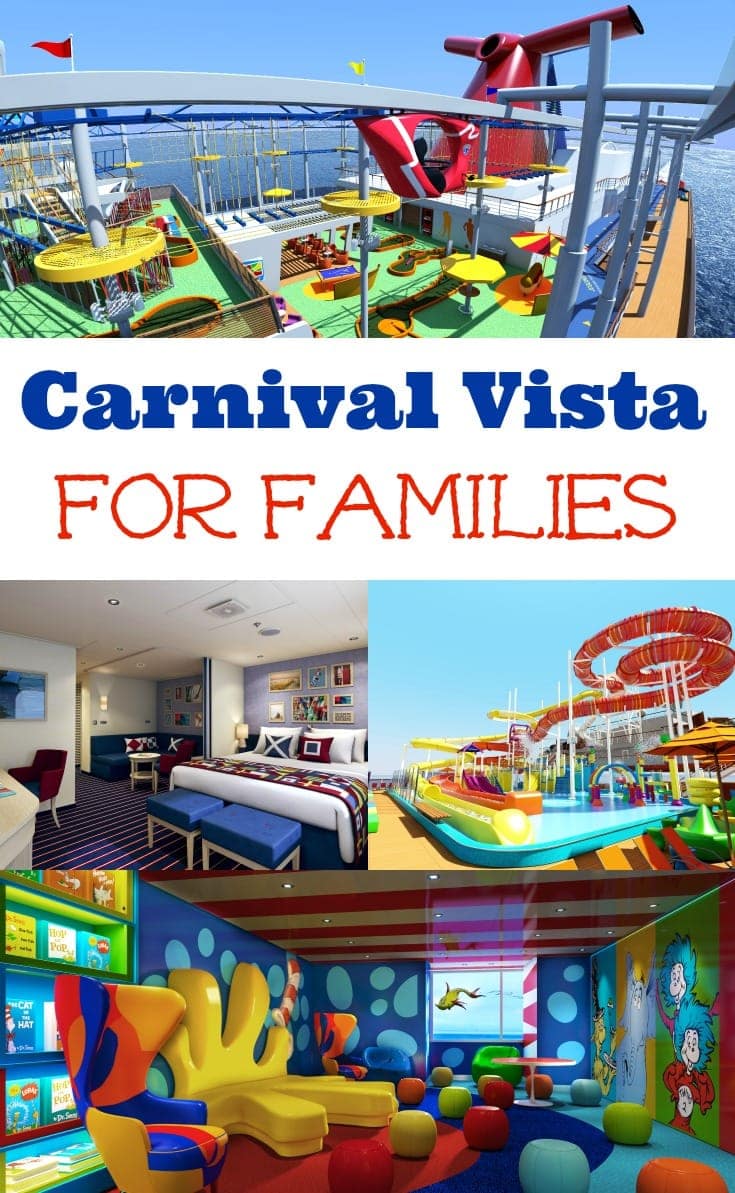 Special thanks to Carnival Cruise Line for hosting me for this event. All opinions are my own.