This Mother's Day, Things Remembered sent me a beautiful necklace and 2 personalized charms from their Charm Story line to review.
My Charm Story consists of a First Chapter Circle Charm and Necklace engraved with my daughter's name, birth date, and "Love at First Sight" and well as a Sea Shell Charm with my wedding anniversary.
It was packaged in an adorable pink charm Story Box.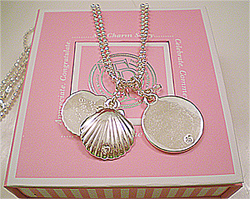 I love both the necklace and charms as each was personalized for me, making this a special gift.
The great thing is as our family grows and new special events take place, I can simply add a charm to my necklace, or add them to a bracelet.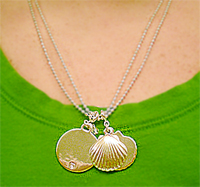 Charm Story is the perfect gift for Mom on Mother's Day, special occasion, or any day.
The charms can be personalized with names, dates, and quotes- and are casual enough to be worn every day.
I love how there is a charm for every celebration- from a wedding, anniversary and family to hobbies and vacations...there is a Charm Story to fit your life.
Charms are only $20 each and can be bought online at www.ThingsRemembered.com or at your local Things Remembered store.