This post is brought to you by TruMoo. All opinions are my own.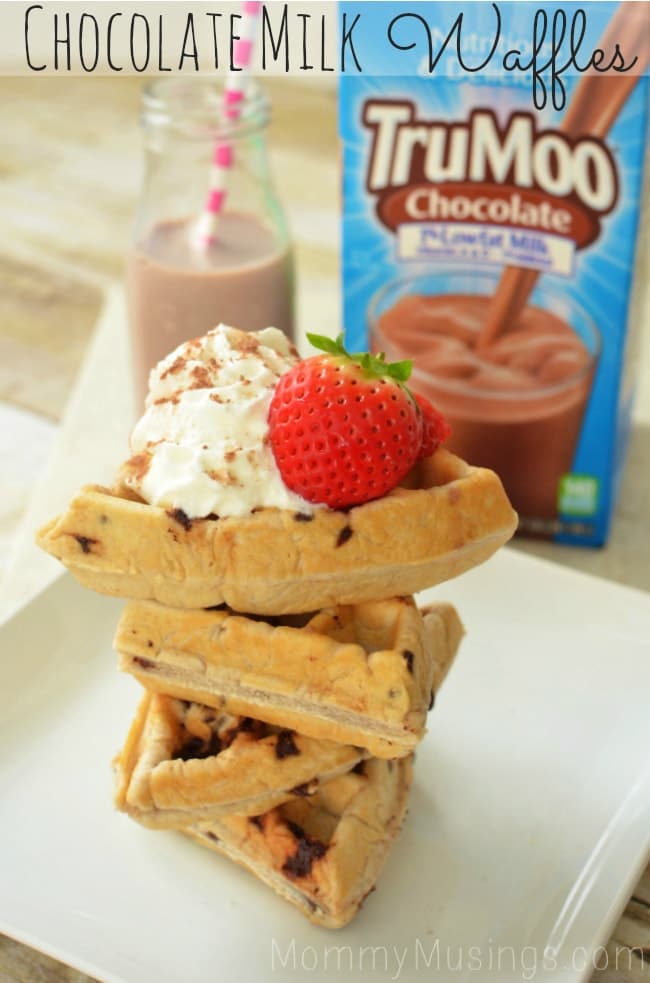 I'm not sure there's a beverage my daughter loves more than chocolate milk. She requests it for breakfast, lunch and dinner ... even when we go out to eat! Typically I make her chocolate milk by mixing milk with a syrup, but over the past year or so I've become more concerned with additives that are commonly found in sugar-based products.
Instead of cutting chocolate milk all together (a travesty!), I set out to find a better solution. That's when I found TruMoo Chocolate Milk— pure flavored milk with NO artificial growth hormones or high fructose corn syrup.
When we tried it for the first time, both my daughter and I were shocked; TruMoo was hands down the best chocolate milk we had ever tasted. I felt silly for using chocolate syrup for so long. TruMoo is thick, creamy and downright delicious. Plus, with 8 essential nutrients, TruMoo is good for you, too!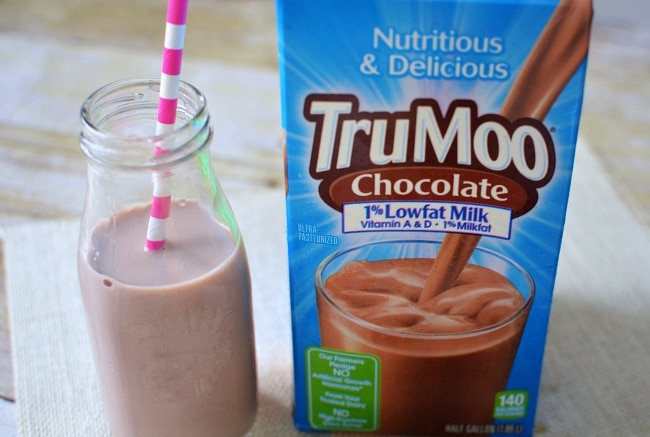 If you think TruMoo is just for drinking, think again! Its rich taste makes for a great substitute in recipes that contain milk. I thought it would be fun to try TruMoo in one of my favorite waffle recipes to make super chocolatey Chocolate Milk Waffles — a chocolate lovers dream come true!
Chocolate Milk Waffles Recipe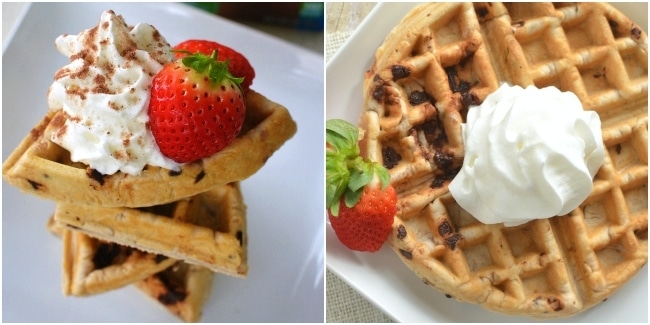 Chocolate Milk Waffles Recipe
Super chocolatey Chocolate Milk Waffles for chocolate lovers!
Ingredients
2

eggs

1 ½

cups

TruMoo Chocolate

½

cup

coconut oil

1

teaspoon

vanilla extract

2 ¼

cups

flour

1

tablespoon

sugar

2

teaspoon

baking powder

¼

teaspoon

salt

½

cup

mini chocolate chips
Instructions
Heat waffle iron.

In a large bowl beat eggs with a fork.

Add Trumoo, coconut oil, vanilla and vanilla extract. Stir until combined.

Mix in flour, sugar, baking powder and salt. Stir until lumps are gone. Add chocolate chips. The batter will be thick.

Scoop cupfuls of batter into waffle iron and use as directed.

Top waffles with whipped cream, strawberries or ice cream! Serve for breakfast or dessert ... you decide!

For more great recipes and offers, be sure to LIKE TruMoo on Facebook.
Have you made the switch to TruMoo?
This blog post is part of a paid SocialMoms and TruMoo blogging program. The opinions and ideas expressed here are my own.