Attention Disney Princess fans— Today is YOUR day! Disney's Cinderella is officially available on Blu-ray, Digital HD and Disney Movies Anywhere!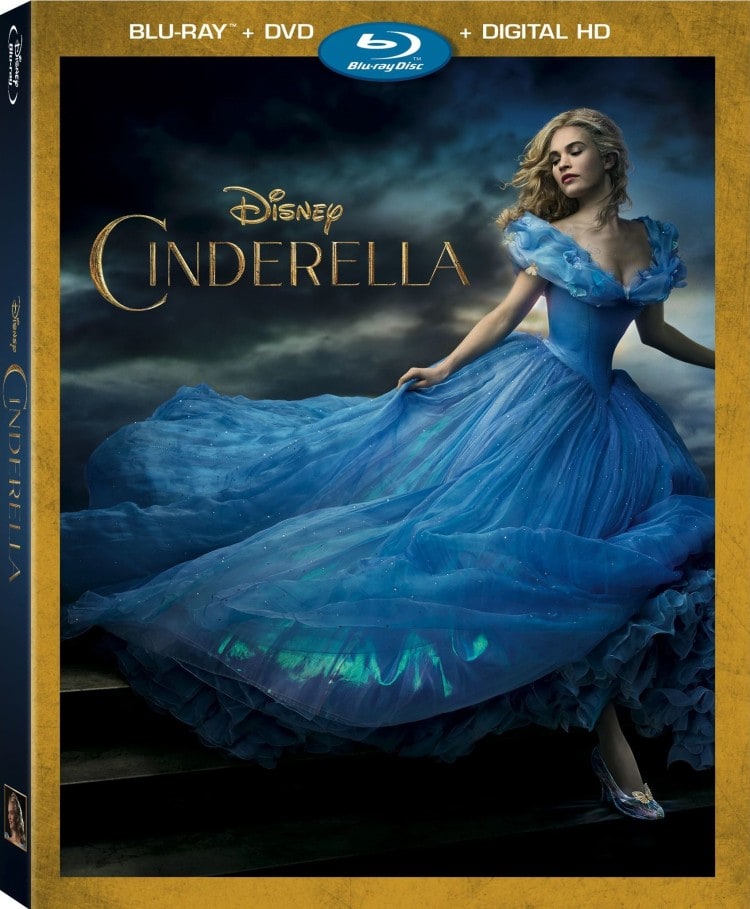 The live action version of one of Disney's most-loved and classic tales, follows the fortunes of young Ella (Lily James) whose merchant father remarries following the death of her mother. Eager to support her loving father, Ella welcomes her new Stepmother (Cate Blanchett) and her daughters Anastasia (Holliday Grainger) and Drisella (Sophie McShera) into the family home. But, when Ella's father unexpectedly passes away, she finds herself at the mercy of a jealous and cruel new family.  
Soon, she is forced to become their servant, disrespected, covered in ashes and spitefully renamed Cinderella. Yet, despite the cruelty inflicted upon her, Ella will not give in to despair nor despise those who mistreat her, and she continues to remain positive, determined to honor her mother's dying words.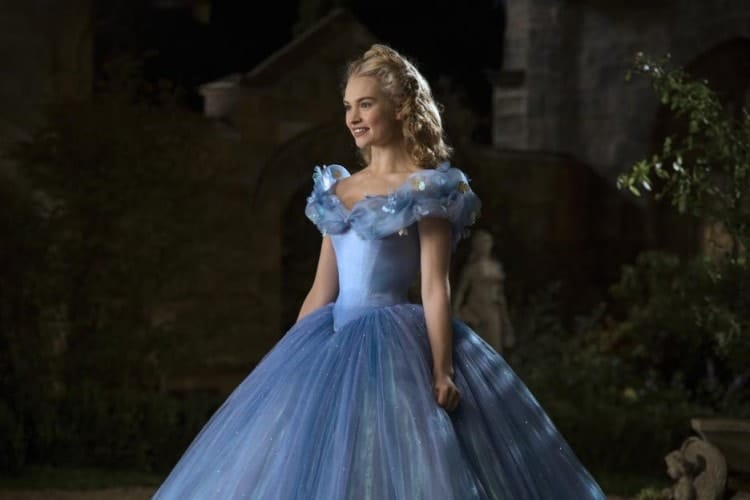 Lily James was the PERFECT choice for Cinderella as she really embodies the "kindness" and spirit of the young princess. I saw the film for the first time in the theaters with my daughter, and I have to admit it made me tear-up on more than one occasion. While the scenes where Cinderella loses her parents are heartbreaking, there's a lot of positivity in the film and young girls will take home the message that it's important to "have courage and be kind" — two acts that more of us need to follow in the world today. Here's a peek at the trailer if you missed it the first time around.
Additionally, the Cinderella Blu-ray/DVD + Digital HD combo come with these special bonus features:
Frozen Fever theatrical short
A Fairy Tale Comes To Life
Staging The Ball
Costume Test Fun
Ella's Furry Friends
Additional Bonus Scene: The Search for Cinderella
Additional Bonus Scene: Getting To Know You
Additional Bonus Scene: Ella's Childhood
Additional Bonus Scene: The Mourning
Additional Bonus Scene: Serving
Alternative Opening: Ella's Childhood
Additional Bonus Scene: Dear Kit
After you purchase your copy of Cinderella, make sure to take advantage of the special offer for an ADORABLE Charm Catcher Necklace & Cinderella Coach Charm Set from Disney Movie Rewards. The necklace is only $8.99 (plus $2.99 shipping/handling) and is available once you enter the Magic Code from inside the Blu-ray/DVD copy OR buy Cinderella on Disney Movies Anywhere (an email will be sent out with purchase instructions) — The Cinderella charm necklace offer must be redeemed by 12/22/15.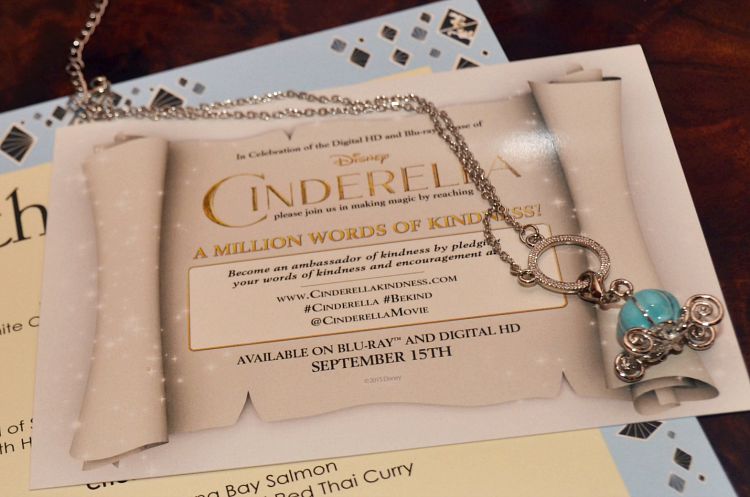 Also, Don't forget to join the "A Million Words of Kindness" campaign by visiting www.cinderellakindness.com and use your words to help make the world a kinder, more magical place!
Cinderella is NOW AVAILABLE on Blu-Ray, DVD & Digital HD!
Special thanks to Walt Disney Pictures for hosting me at the D23 Expo in Anaheim, California.