Is someone on your holiday shopping list a huge fan of dogs? It's hard to find someone who doesn't love them, but we all know a dog lover that needs a unique gift this year. I have compiled a list of fun, unique, and affordable for dog lovers gifts that are great for both the owner and the dog. This list has something for every price range and can be an excellent choice for filling a gift basket or just treating your dog-loving friend to something unique to them.
This is a sponsored post. Many of the items and brands included in this list have compensated me with product samples. All item opinions are my own and are not swayed by the brand, but by my own experience.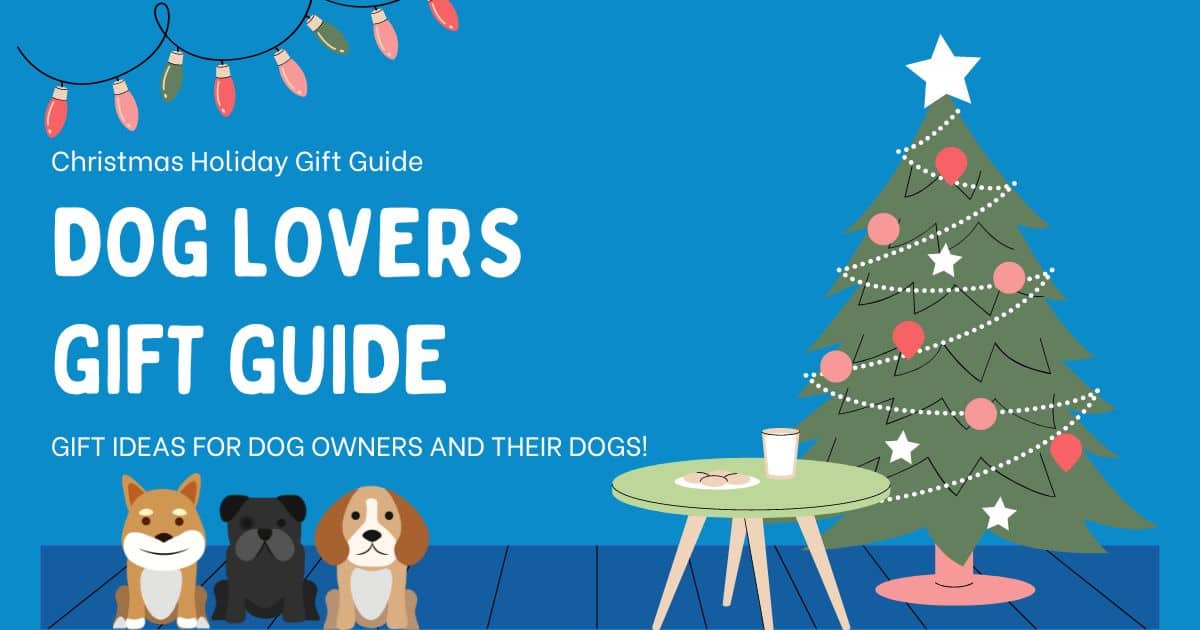 Dog Lovers Gift Guide
This list is divided into two sections. I will be sharing the items with the dog lover themselves. This includes fun ideas that we like to show love for our pets and celebration of them in our lives. It also includes a few items that just make life easier and remind you to take time for yourself. The rest of the list will be all about the dogs themselves. While most of these ideas are great for dogs, owners are sure to love them too!
And if you happen to have a cat lover on your list, you'll love our unique cat lovers gift guide that has a little something for everyone. So many fun ideas here that are going to make gifting even more fun this year.
Gifts For Dog Lovers and Their Dogs
These are some amazing ideas that will help the dog lovers in your life feel seen and loved! From inexpensive to pricey, this list has something for everyone.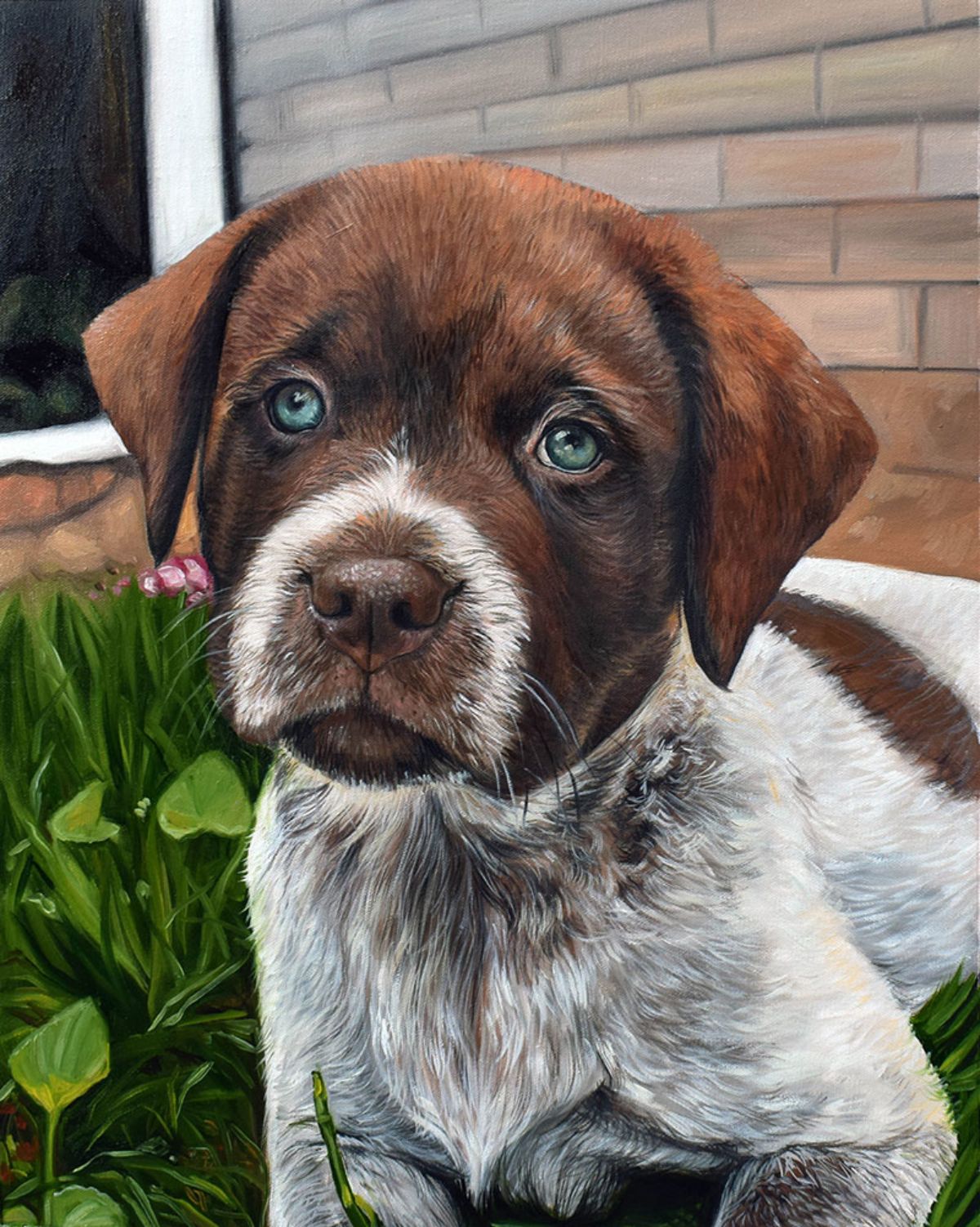 Paint Your Life is a wonderful service that transforms your photographs into high-quality portraits hand-painted by a real artist. This unique service offers an extraordinary compilation feature that allows photographs of your dog to be created in an art form. They can even combine images to create a new look!
This service is completely personalized to you and your photographs - whether they would like the pet painted in acrylic, oil, pencil, or various other modes, they can meet these needs with customer satisfaction being guaranteed. They really will not stop until the pet portrait is purrrrfect [it had to be done.]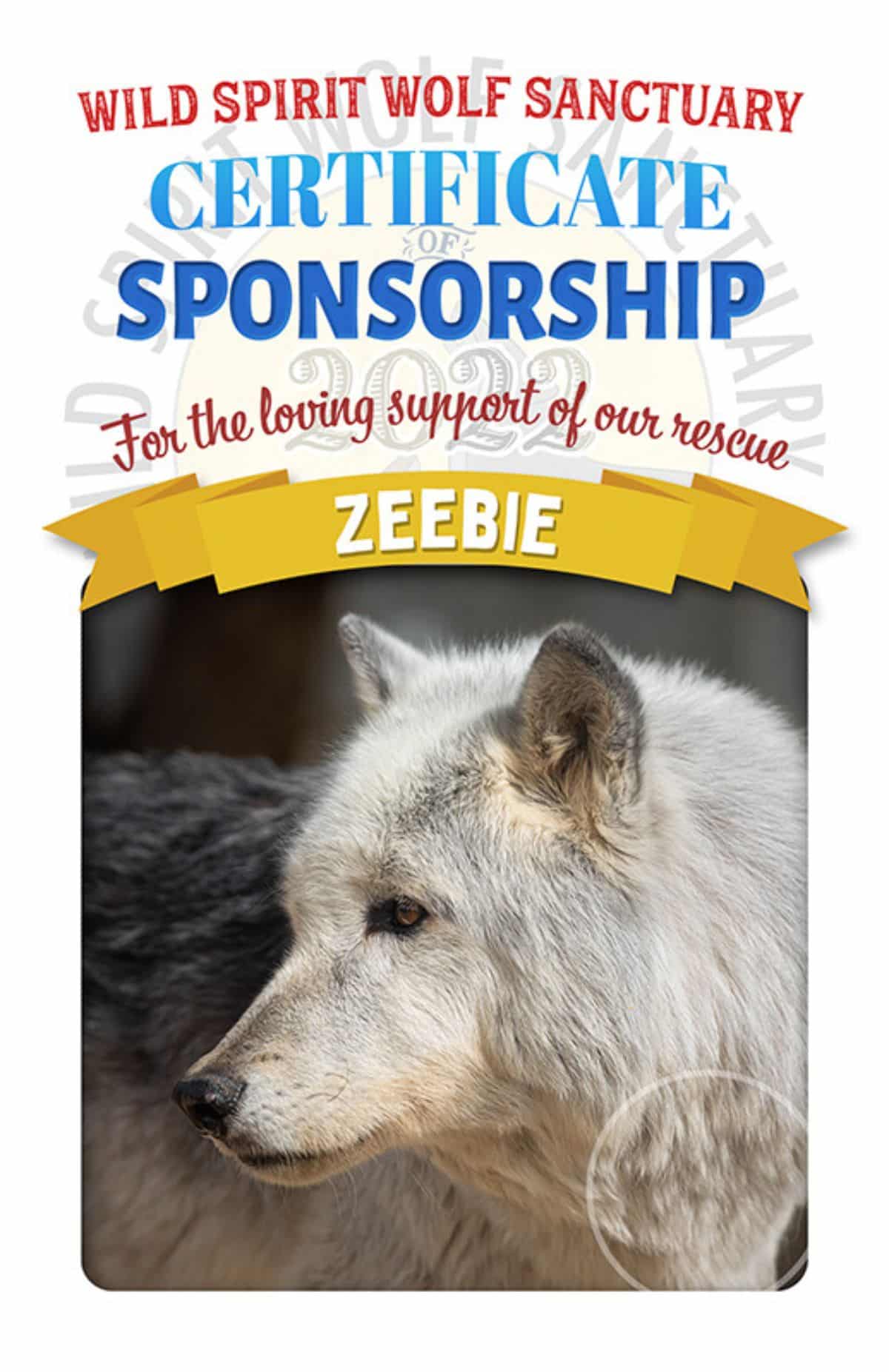 Wild Spirit Wolf Sanctuary, of Ramah, NM, allows wolf and wildlife lovers alike to sponsor their rescues. Each sponsorship comes with a subscription to their magazine "The Howling Reporter" and comes with a magnet of your selected wolf, as well as a certificate of sponsorship!
Your loved one is guaranteed to love this truly unique gift that doesn't fill their home with clutter and benefits displaced, unwanted, and unreleasable wolves and wolfdogs.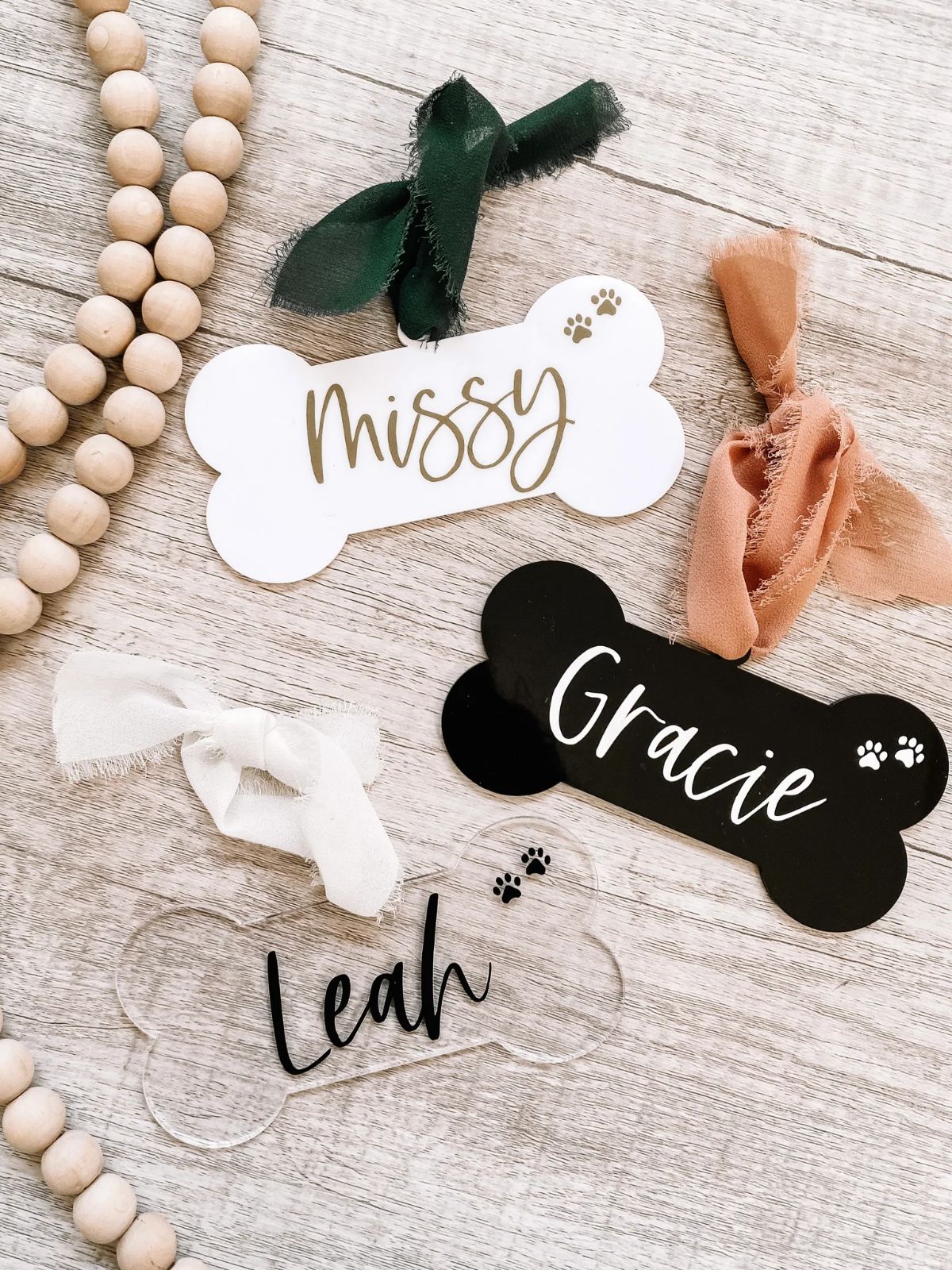 This is such a fun set of gifts that is ideal for the pet owner you just don't know what to get for. The custom name ornaments are my favorite, but you can also grab shirts, sweatshirts, and tons of other customizable items with your pet's names!
They over crossbody dog walking bags for you to carry on your walks to hold supplies in. Custom name ornaments as shown, and a cute loy dog coffee tumbler that is super nice for the coffee and dog lover.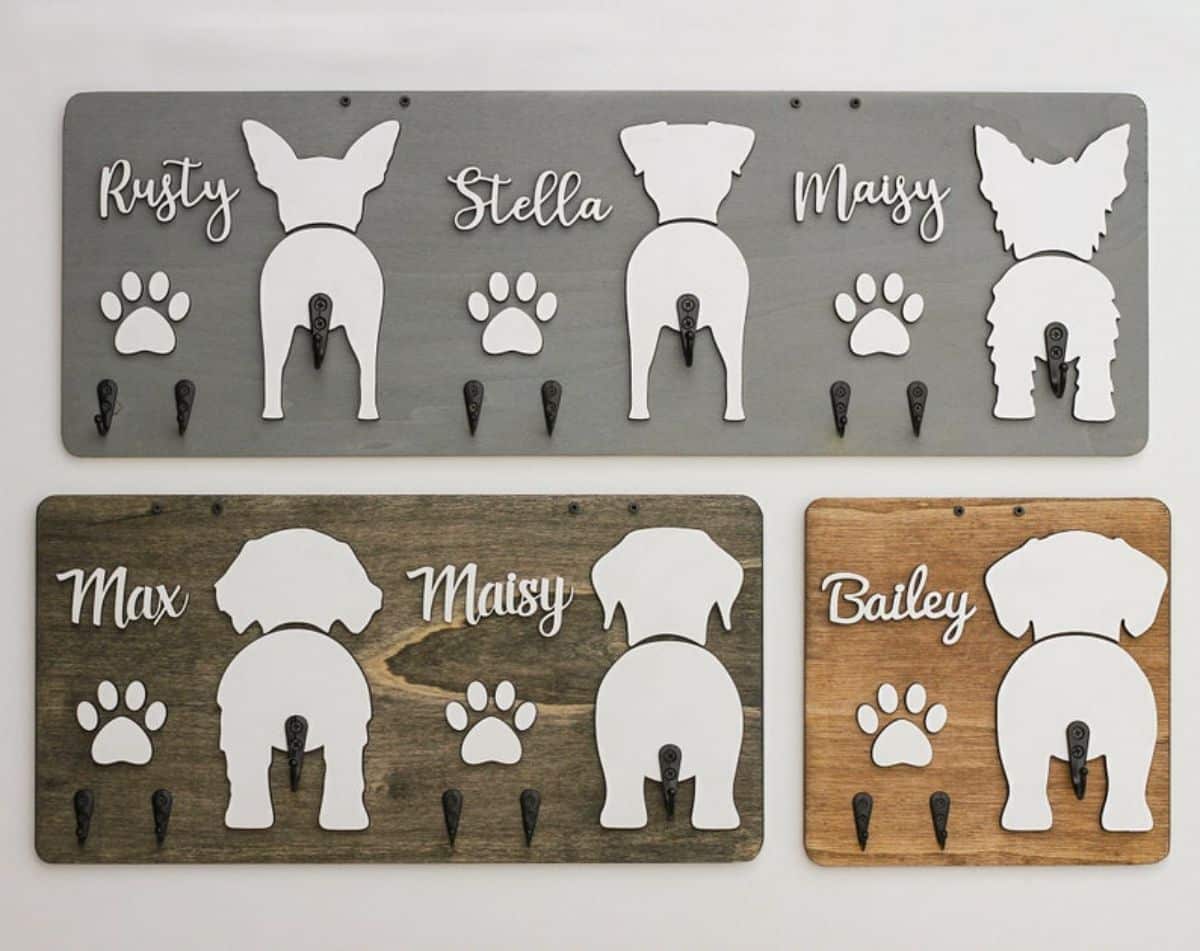 This is so cute! A great find on Etsy, it can be customized with your pet's name. I LOVE this!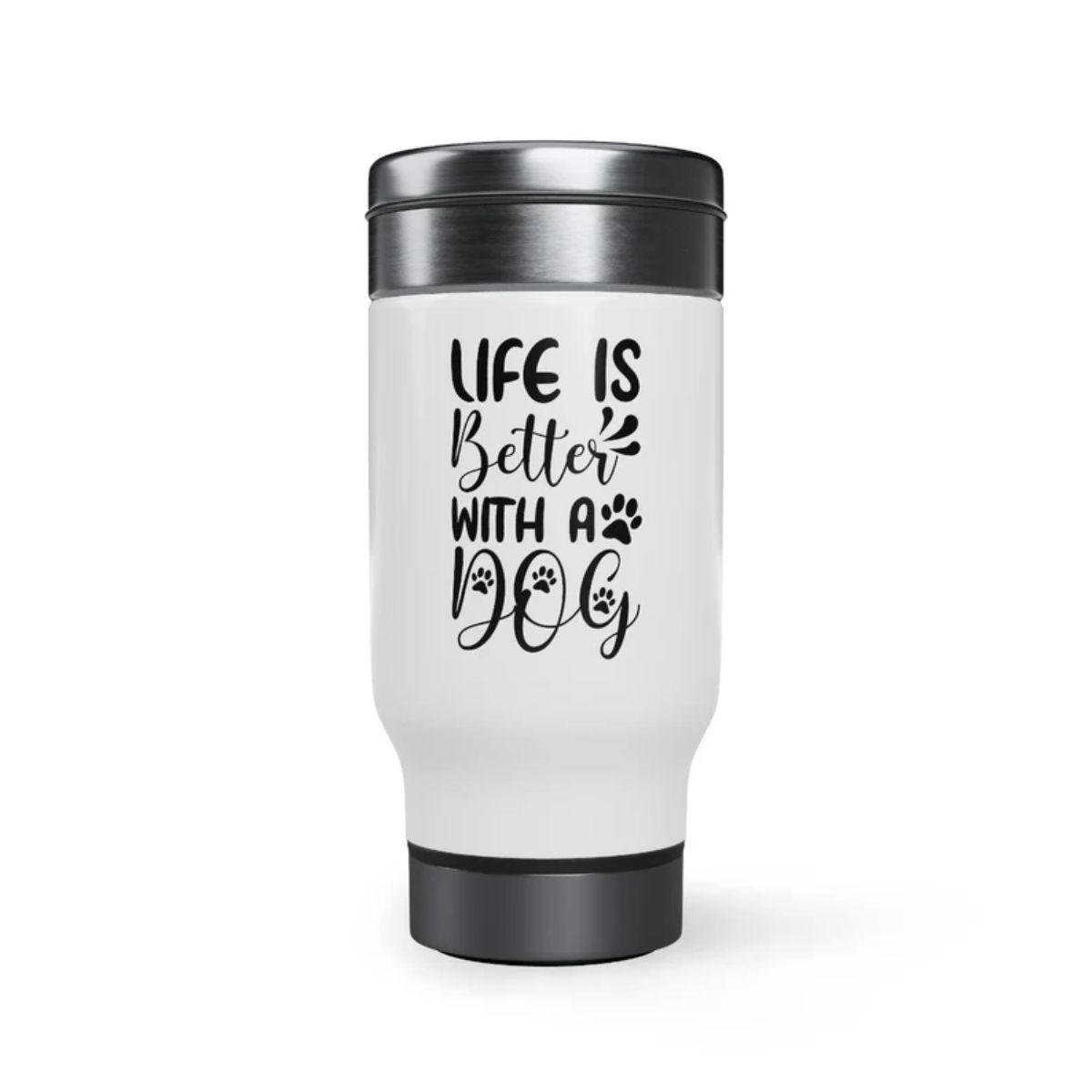 This 14-ounce travel mug is a great gift. Stainless steel with plastic insulation, it has a white exterior with black writing. A cute addition to the gift list for the coffee or tea drinker that also loves their dog.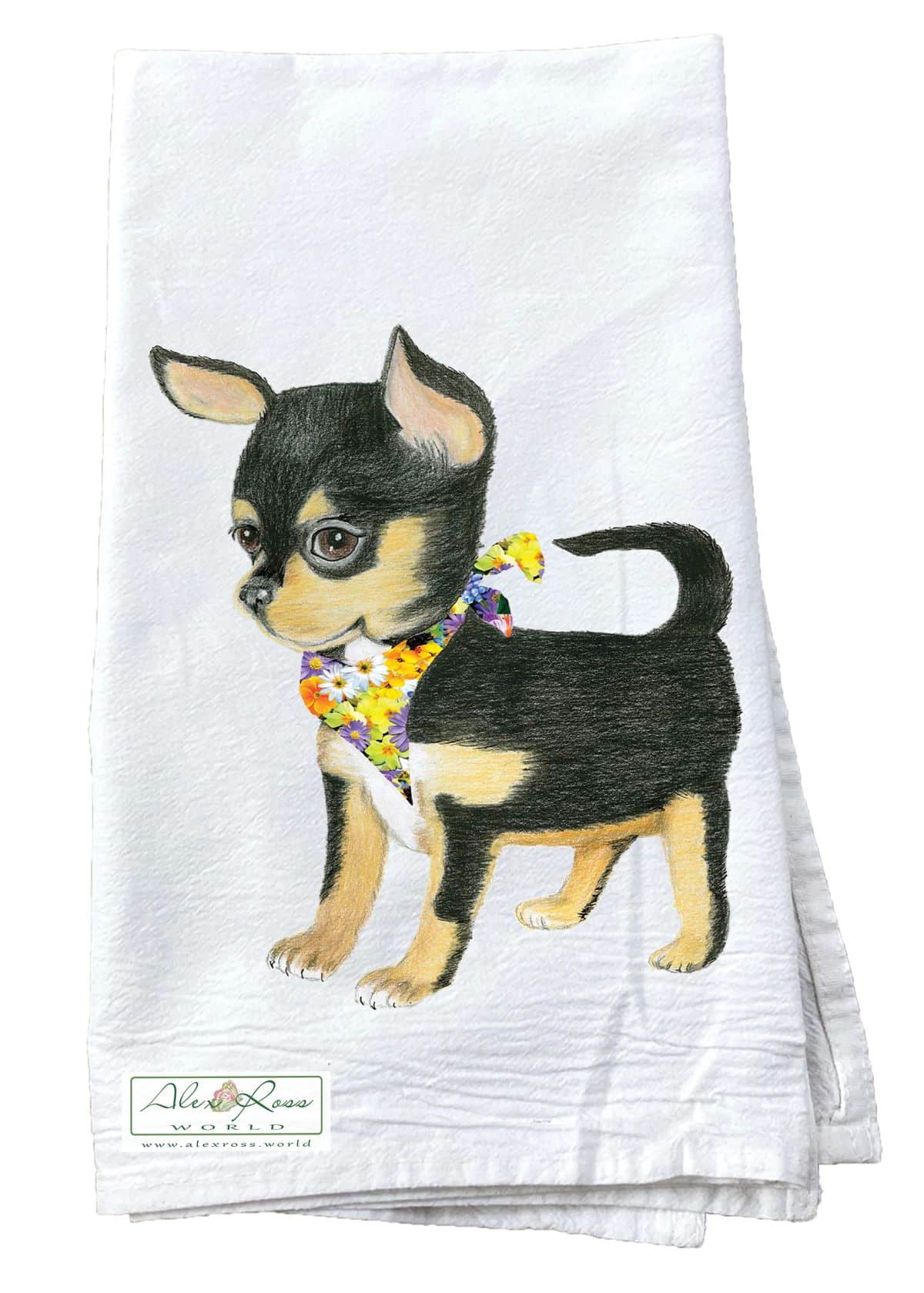 AlexRoss.World decks out kitchen accessories like aprons, towels and wine tote bags with animated portrait paintings of pets in action are sure to gain a positive reaction from pet lovers! Designs by artist Alex Ross feature cats baking like "Abby the Sous Chef" stirring it up and "Vinny the Cook" cooking soup for cat lovers and "Tommy the Test Taster" for dog lovers to name a few! Alex's aprons are high quality, durable, and custom made on white 100% spun polyester with sublimation printing that will not fade and 100% cotton Direct to Garment printing as well. Her flour sack towels come in a set of 2, have a corner loop for hanging and are 100% premium cotton, 27" x 27"and 130 thread count. The tea towels come in a set of 2, have a corner loop for hanging and are 100% premium cotton, 19" x 28" and 130 thread count. The towels make a great gift set with the aprons and their wine tote bags that just arrived.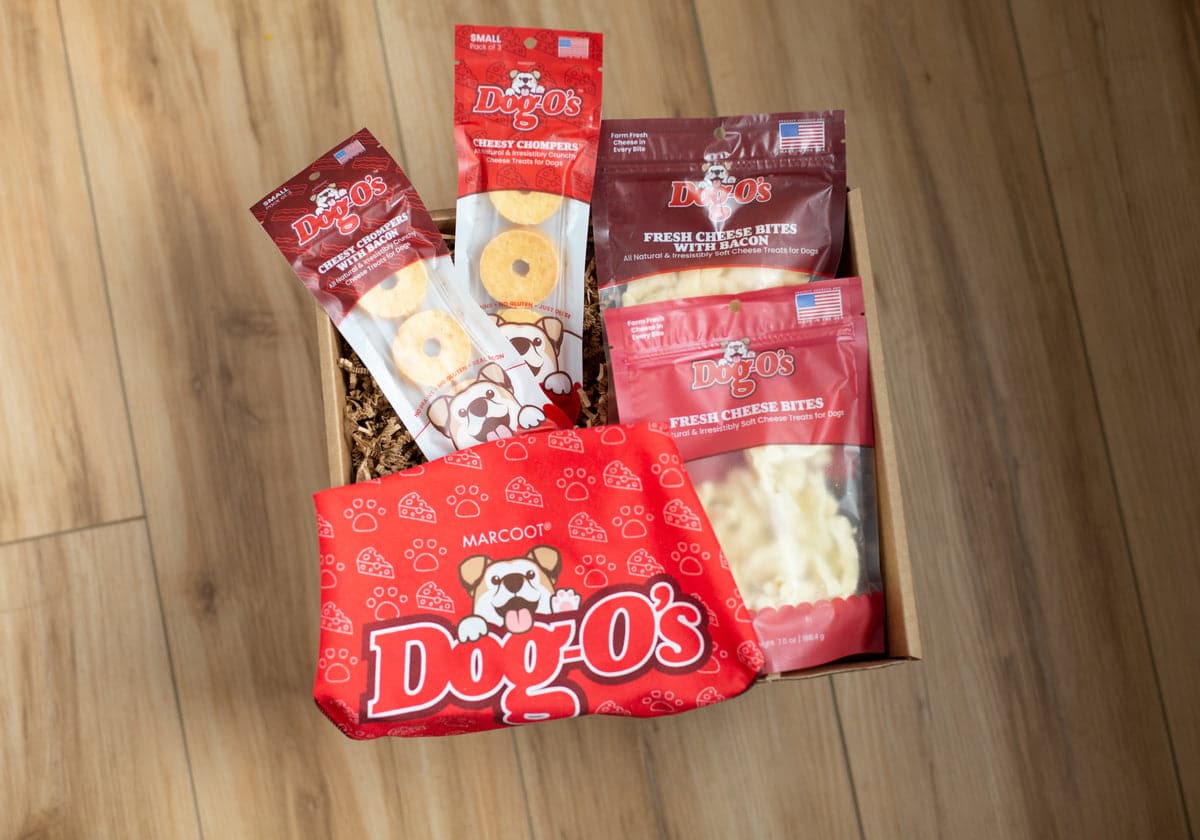 "Pup"-cuterie Board! Your dog will have everything they need for the perfect spread. The Dog Fanatic Cheese Gift Box by Marcoot Jersey Creamery is designed for anyone that loves cheese as much as they love their pup.
It Includes:
2 x Dog-O's Cheese Bites
2 x Dog-O's Cheesy Chompers®
1 x Dog-O's Bandana for Pups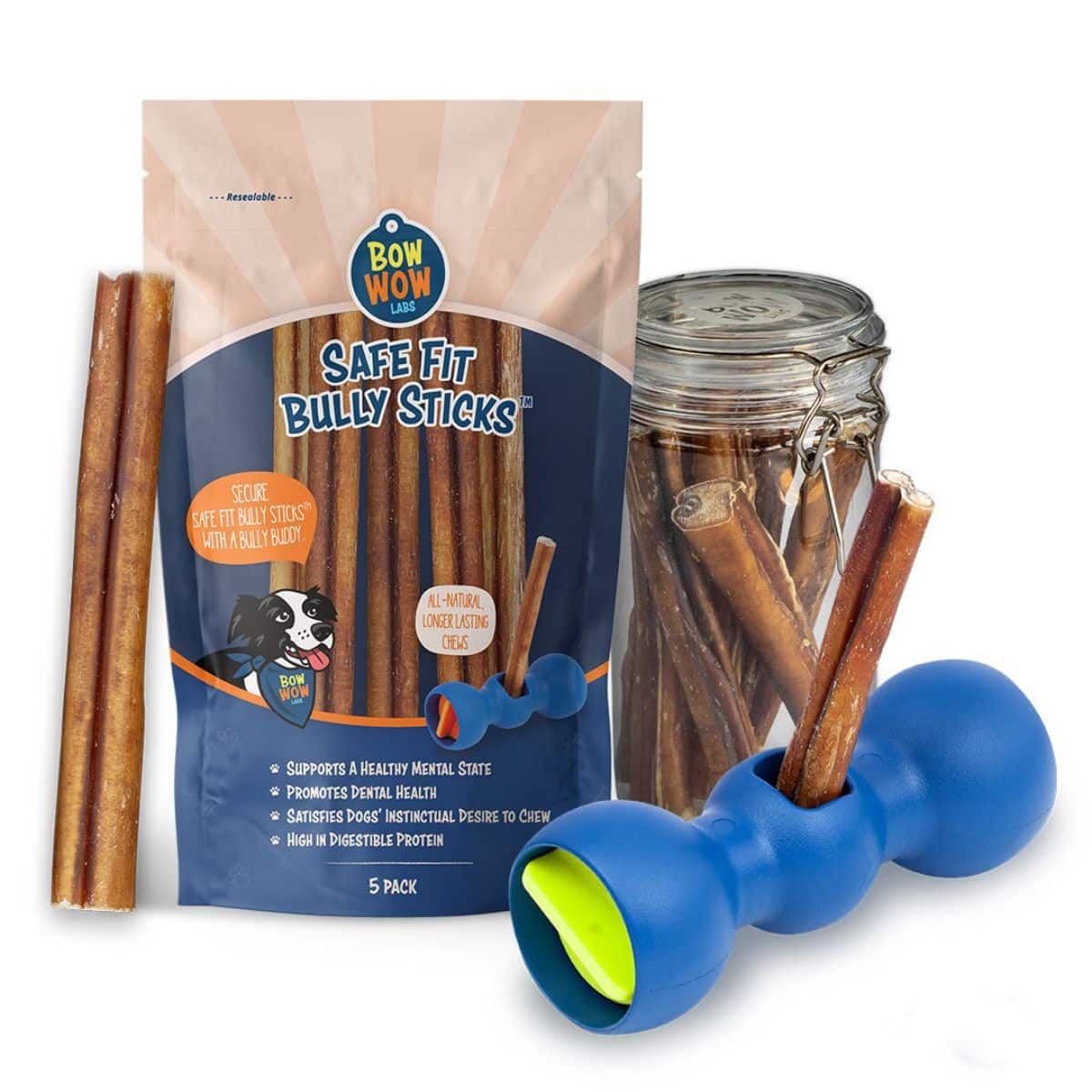 The Bow Wow Buddy is a durable, easy-to-use, veterinarian-vetted, and dog-approved device that tightly secures bully sticks, preventing dogs from choking on the tail end of the treat. Available in different sizes for dogs under 15 lbs. to over 100lbs. Made to fit Bow Wow Labs (BWL) premium, hand-selected bully sticks.
Starter Kit Includes:
1 Bow Wow Buddy-(Sizes XS-XXL)
1 pack of 5 Bow Wow Labs premium, hand-selected 6-inch bully sticks that match your size Bow Wow Buddy
1 Sealable Stay-Fresh Jar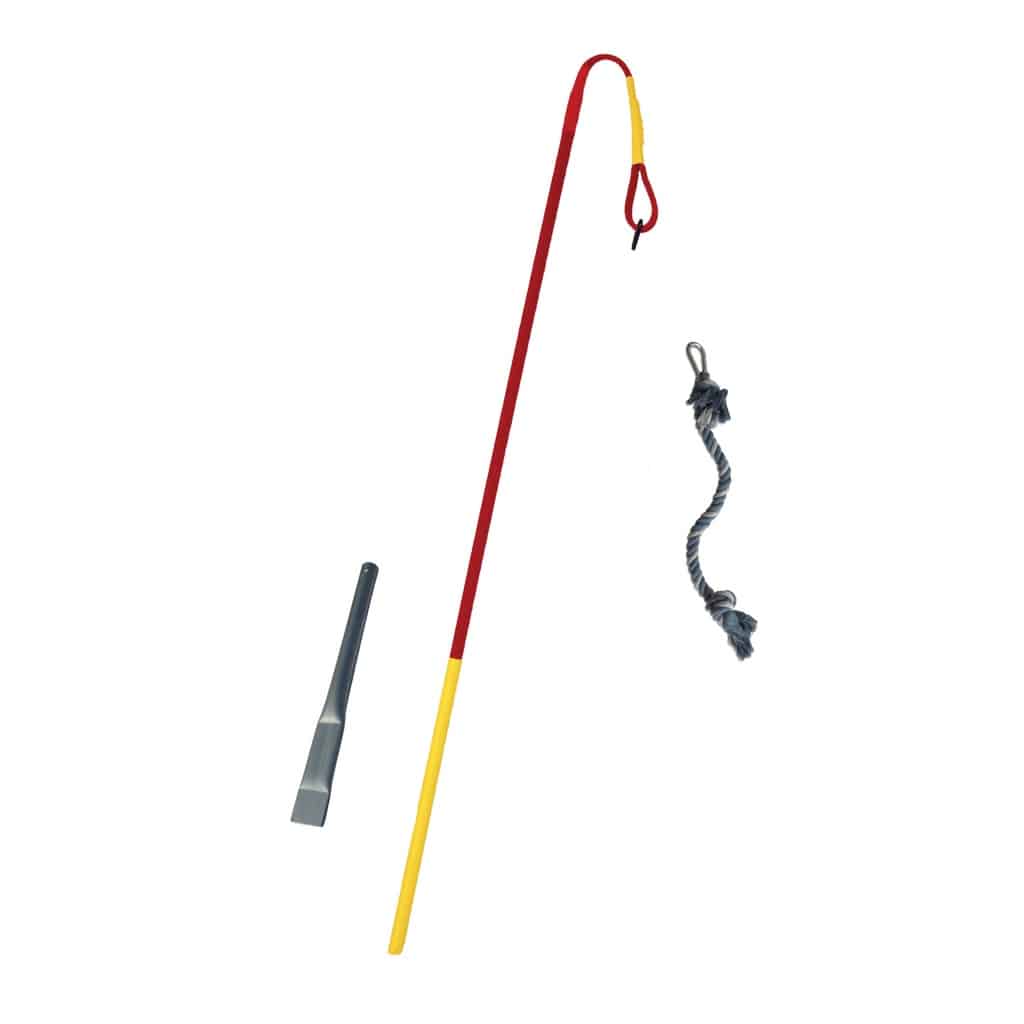 Keep them active in even the coldest of weather! Tether Tug Easy Tug and Tether Tug Indoor are great indoor alternatives to burn off energy during all your snow days and save the strain and pull of your arms and shoulders. The Easy Tug is equipped with EasyFlex technology that stretches as your dog tugs, shakes, and pulls. And the Indoor Tether Tug Base can be secured under a piece of furniture and provides hours of entertainment to small dogs and puppies 35lbs and smaller.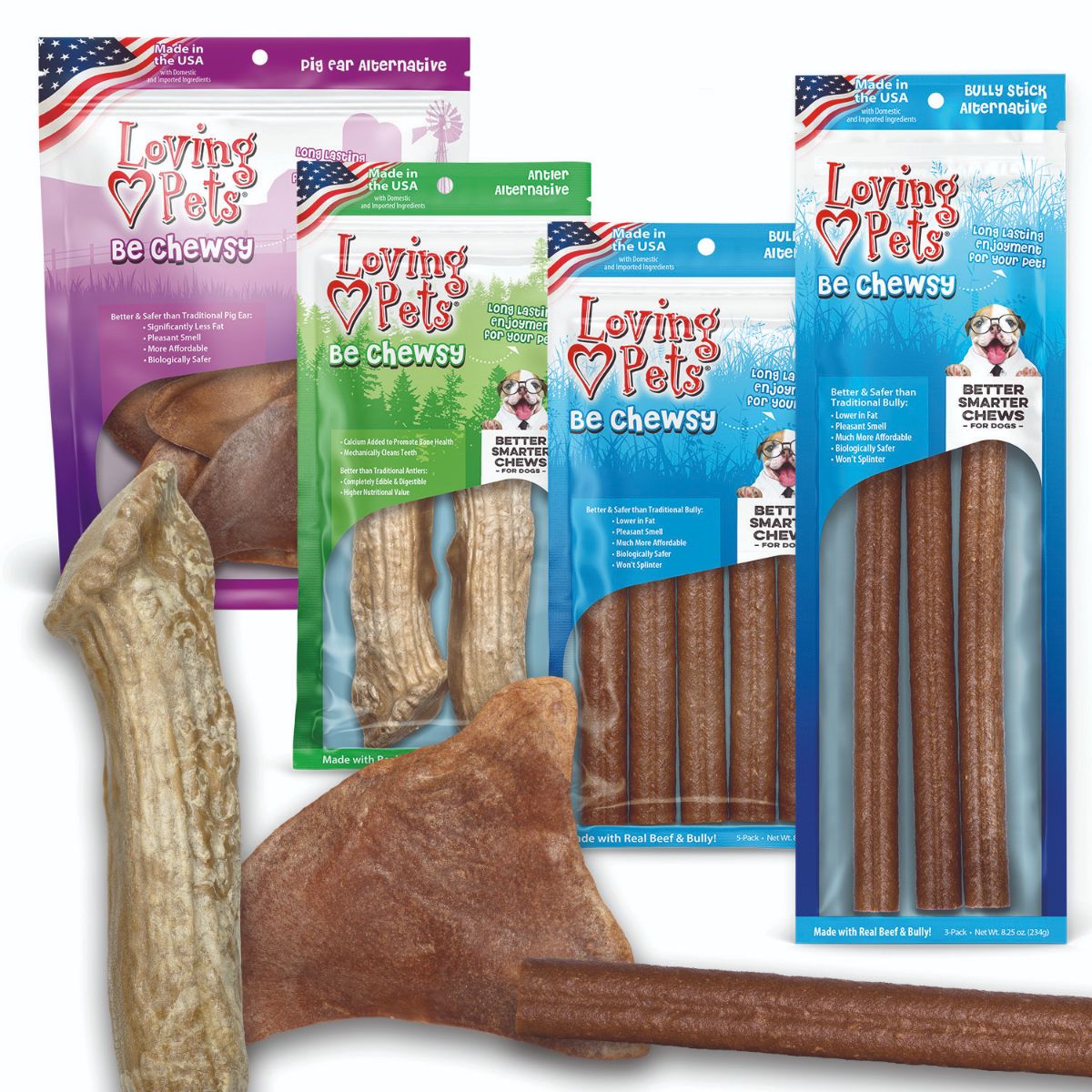 The better for you chew......Loving Pets' Be Chewsy NEW USA Chew Alternatives are better, smarter treats that are highly digestible and have a higher nutritional value. Low calorie, longer lasting, and with teeth cleaning dental benefits, Loving Pets' Be Chewsy Chew Alternatives come in 3 unique shapes and flavors your customers will love. In addition to great margins and an affordable price point for your growing chew alternative space. Loving Pets' Be Chewsy Collection includes Pig Ear, Bully Stick and Antler.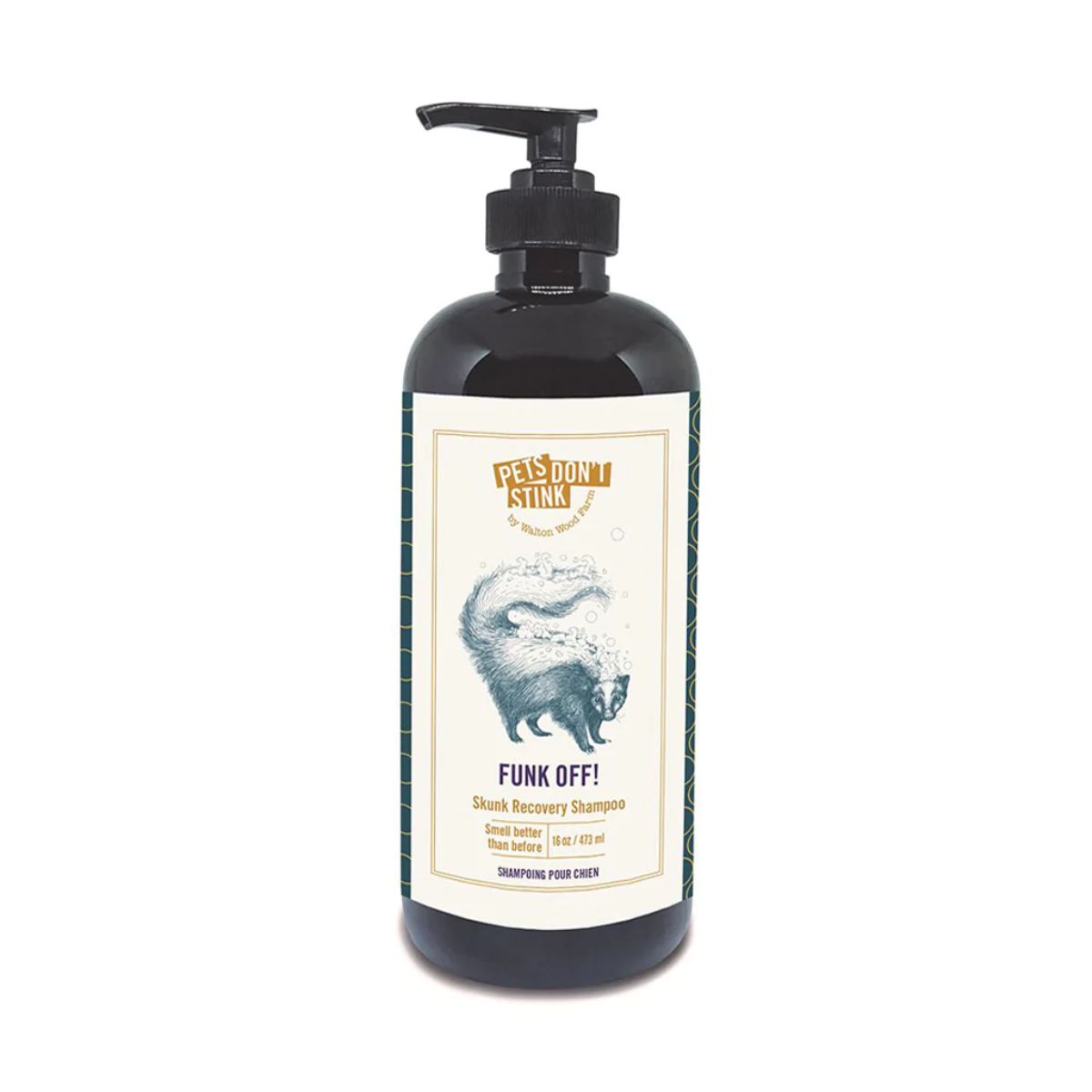 The consciously-crafted dog care essentials from Walton Wood Farm. Made with sustainable ingredients, these high-quality grooming and cleaning essentials will make her ecstatic. Free of harsh ingredients (like Phthalate and Parabens), these cruelty-free personal care products also have packaging that combines tongue-in-cheek humor with the sweet sentiments of your favorite greeting card!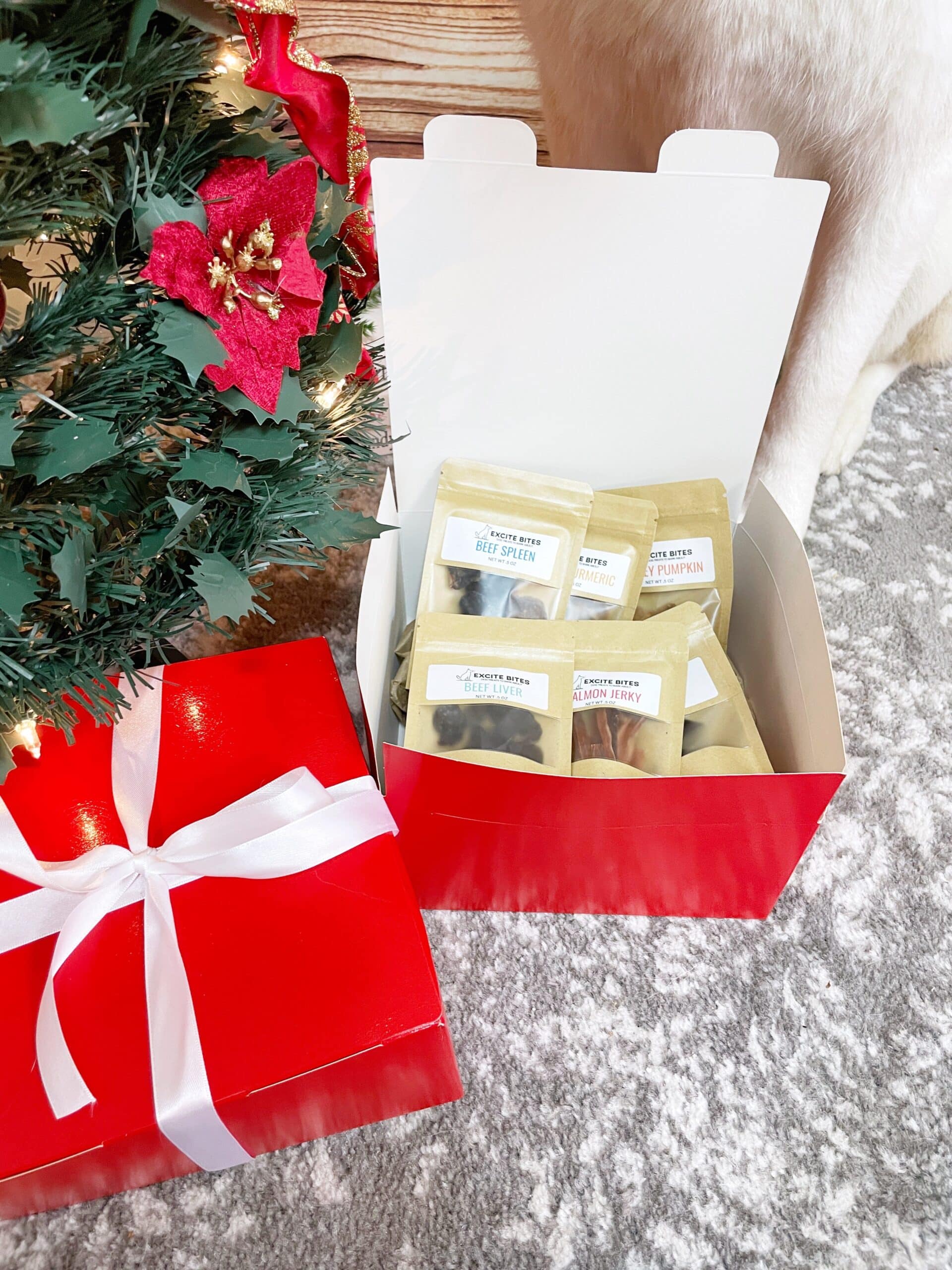 These dog treats are made only with ingredients that are beneficial to dogs. Each ingredient serves a purpose, meaning there aren't any fillers (the majority of treats contain mostly flour of some sort). They are all only 1 or 2-ingredient treats so they're great even for dogs who have a lot of allergies or are picky dogs.
The Sampler Pack has 6 half oz sized bags of treats so the dog can try a variety of the flavors we offer. This is what makes it such a great gift because oftentimes you don't know exactly which flavor the dog gift recipient would prefer and this allows them to try new flavors they may have not normally tried. During the holiday season you can get a Sampler Pack in a gift box so it's ready to gift to your favorite dog
Walkee Paws are the world's first all-in-one dog leggings that protect your pooch's paws from all the "ruff" stuff outside. They're simple to slip on and they stay on thanks to a patented over-the-back design that creates the paw-fect fit. Each pair features four-way stretch fabric for the ultimate canine comfort, plus waterproof rubber soles. Walkee Paws keep your dog safe from dangerous snowmelt chemicals, rain, mud, burrs, and hot pavement (withstands heat up to 302°F and cold down to -40°F).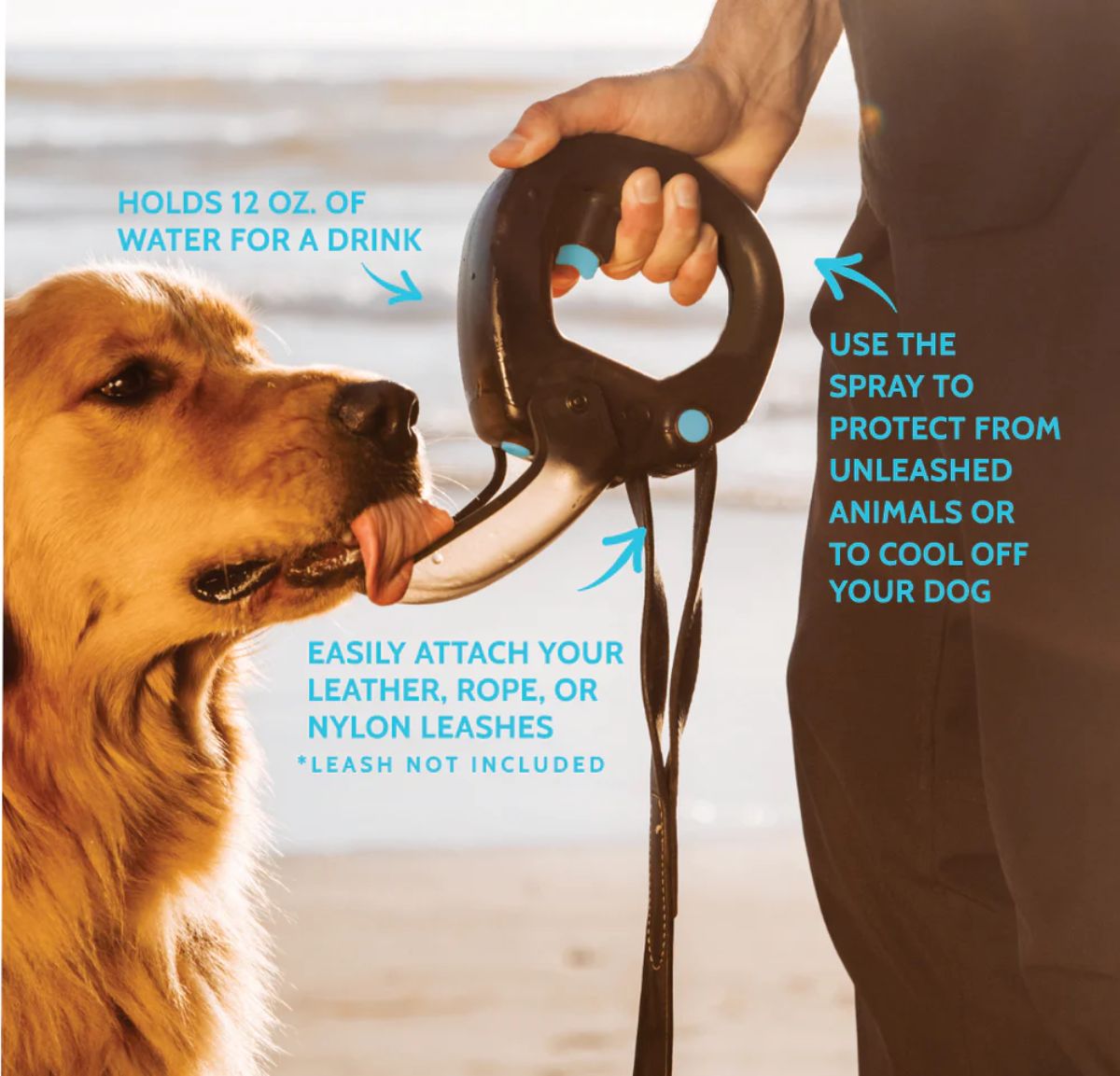 Spleash is the all-in-one dog leash handle with water cup & spray that helps you be prepared for your next walk, hike, or trip outdoors as a solution that attaches to your existing nylon, leather, or rope leash to help you keep your dog hydrated, cool and even protected. Spleash features a 12-ounce water reservoir and a flip-open water dish for when your friend is thirsty. The spray function can be used to cool your pet's coat and paws, or even to ward away off-leash dogs and other animals with its 14-foot range. You can even use the spray function on urine to prevent burnt grass. A portion of their proceeds (not every purchase) goes to help therapy animal teams through PetPartners.org.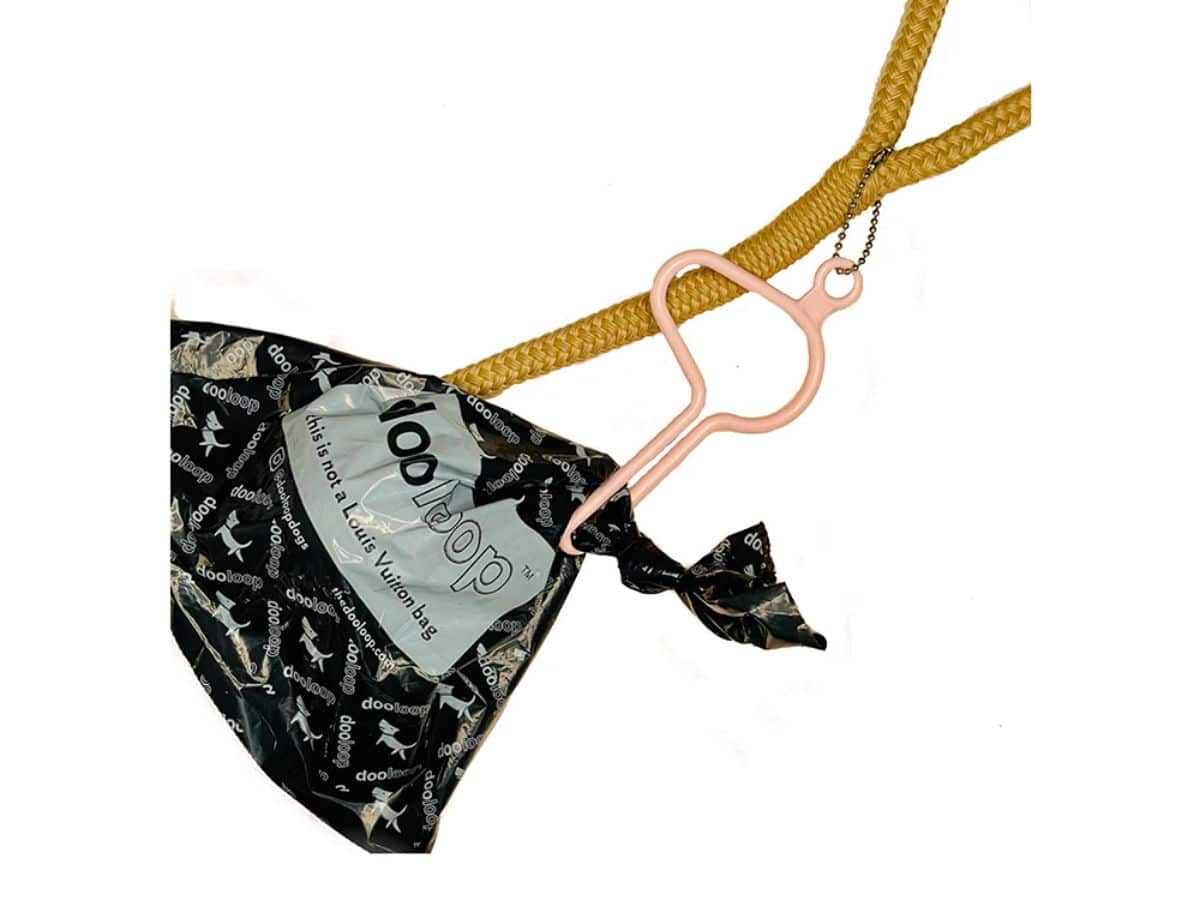 The Dooloop dog leash accessory helps you walk your dog with ease with this simple must-have hands-free eco-friendly solution that secures to your leash carrying a bag of your doggie "doo" saving you from carrying it for miles to the nearest trash can. The Dooloop team wants all dog owners to enjoy the path ahead with a little more freedom with their innovative dog poop holder added as a leash accessory. The Dooloop is made with non-toxic, BPA-free, recycled/recyclable plastic has zero-waste packaging and is assembled by hand. Sold as single colors or check out the TRIOS as that way you have one for your leash at home and in the car and one to share with a friend to pay it forward.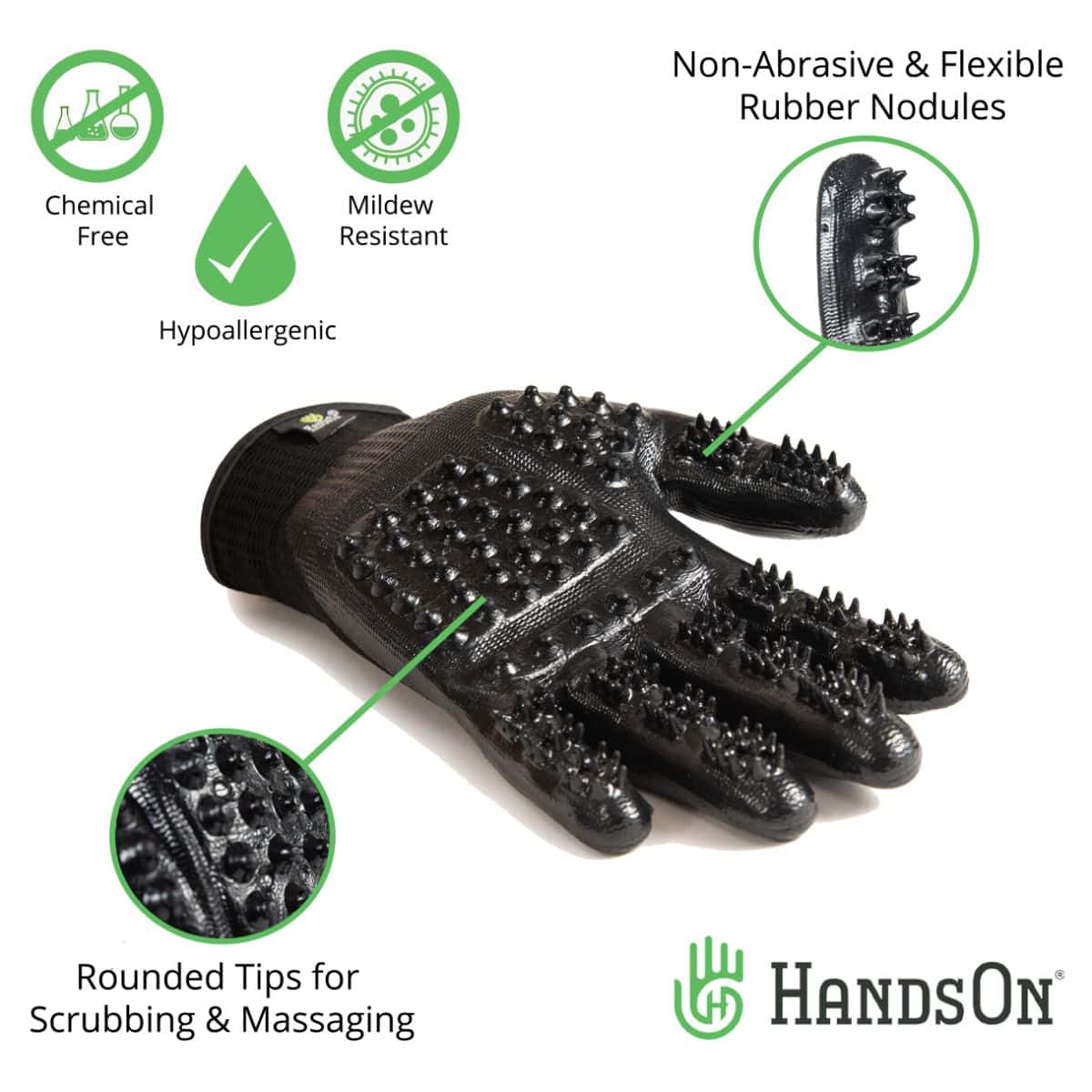 HandsOn Gloves pet grooming innovation lends a helping hand grooming, bathing, and massaging your dog -- keeping fur shedding to a minimum at home and their bond with your family - to a maximum. HandsOn Gloves scrubbing nodules and hypo-allergenic, bio-friendly components are clinically proven to be safe for use with humans and animals. The gloves work wet or dry allowing for the perfect combination to care for your pet at home and on the go and are reusable. (Also great for horses and cats too)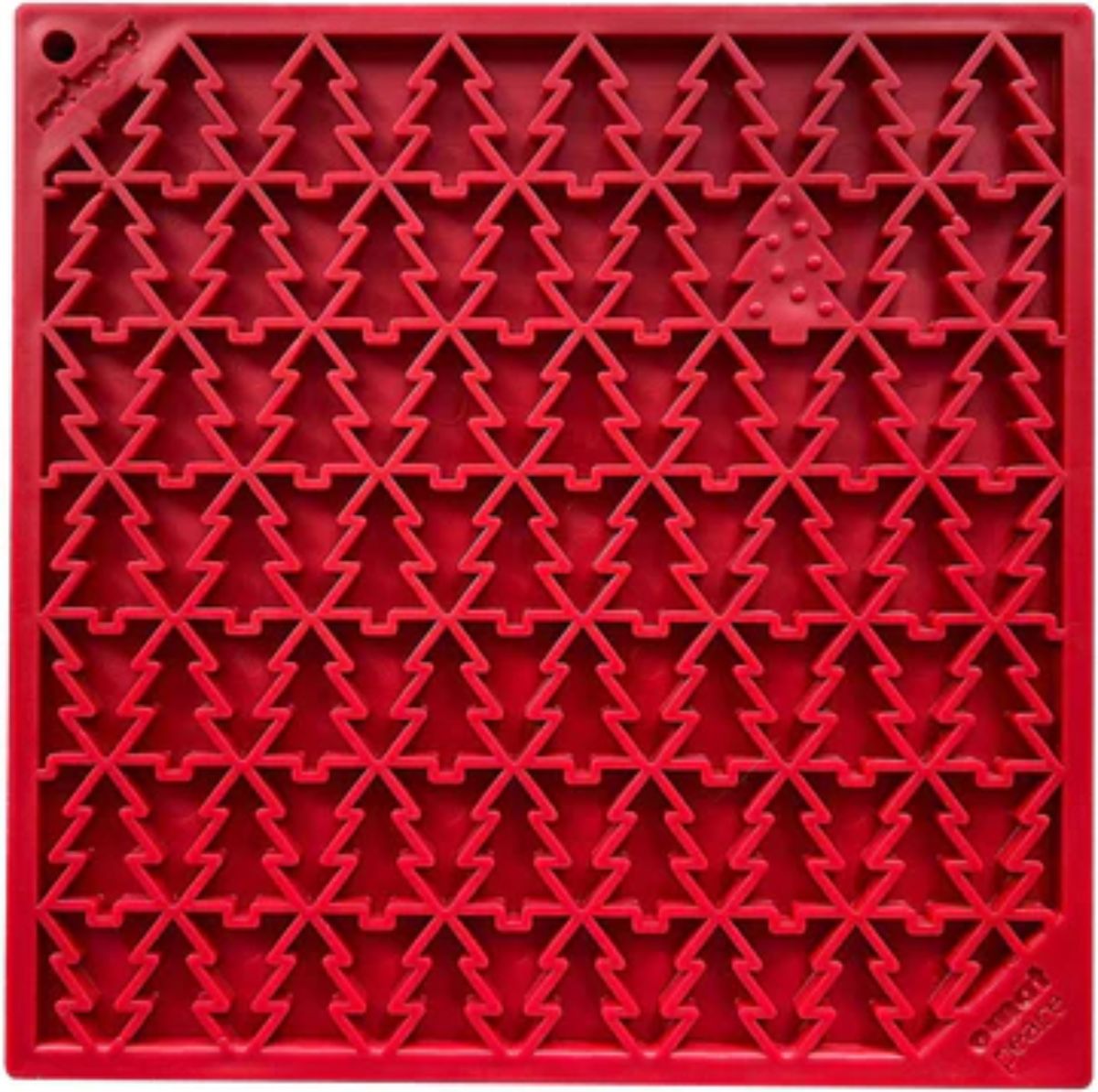 SodaPup Collection of durable dog products encourages playtime and also independence for your dog at home sweet home and on the go with a variety of safe toys. This year they have also been busy continuing to create new durable toys, new rubber treats dispensers, new nylon chew toys with Lick Enrichment mats called "e-mats" and two new enrichment products that they call "e-coins" and "e-trays". They have a Blue Whale, Yellow Duckies, Pink Flower Power, and Green Jigsaw to name a few of the Lick e-mats. Check out the new Unstoppables - tiny stopper stands that work well with the SodaPup Treat Dispensers. You can also count-on SodaPup to unleash a variety of colorful fun-seasonal-shaped items for Halloween, Thanksgiving, Christmas, and more as well. Check out all collections online by toy type/material type as well.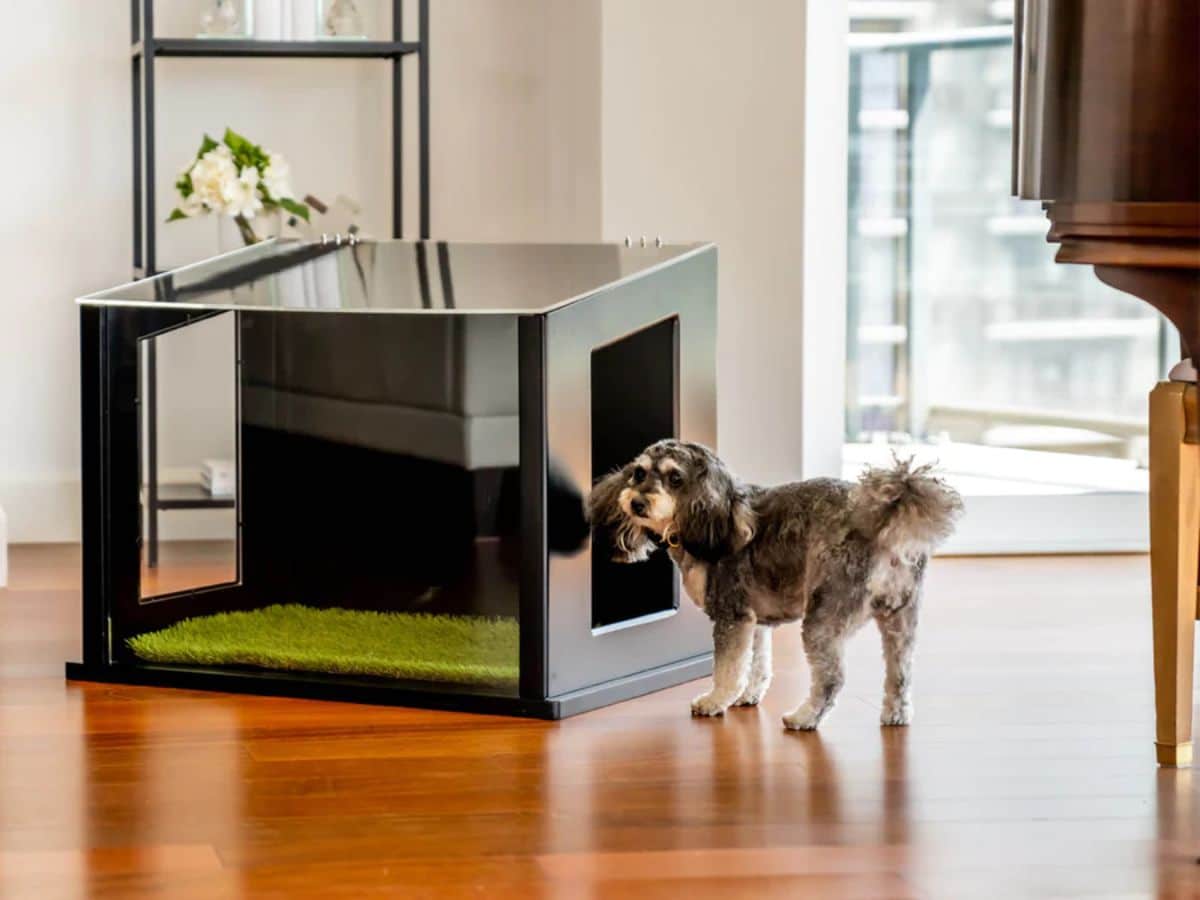 The City Loo indoor and outdoor dog potty allows your dog to use the bathroom on their schedule, whether it's with a potty pad, dog potty grass, or whatever you/ your pet prefers. Perfect for dogs 15 pounds or under, The City Loo is chic and modern in design, custom-crafted and made out of medium-density fiberboard with clear acrylic walls, and stainless steel hinges, with an interchangeable dog door entrance and comes in the color black or white. The City Loo offers safety and convenience while at the same time preserving the esthetic of your surroundings. It is great for dog owners that live with their pets in high rises, condos, and on boats and yachts too.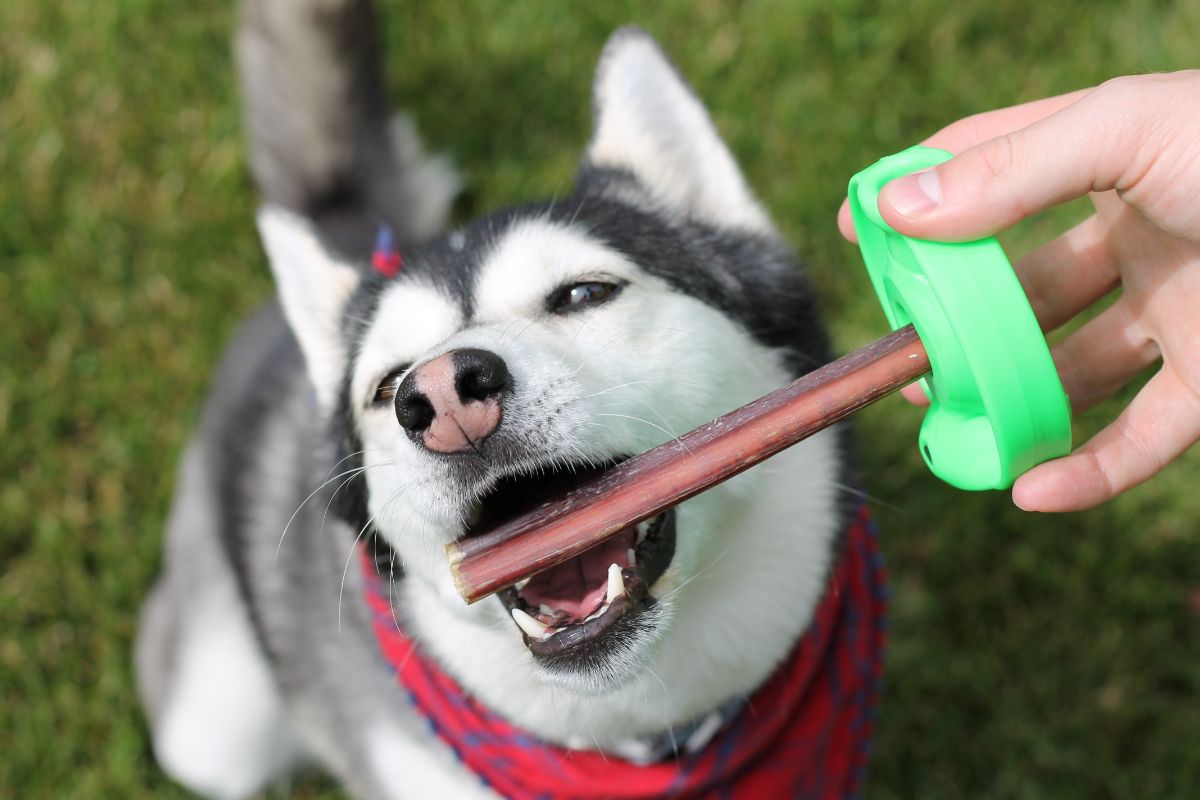 The SafetyChew Bully Stick Holder creates doggie delight by letting dogs work and worry on an all-natural bully stick that's locked into a rubber ring. SafetyChew uses a locking pin that's doggie-undefeatable but is amazingly easy to use by all guardians regardless of hand strength or dexterity.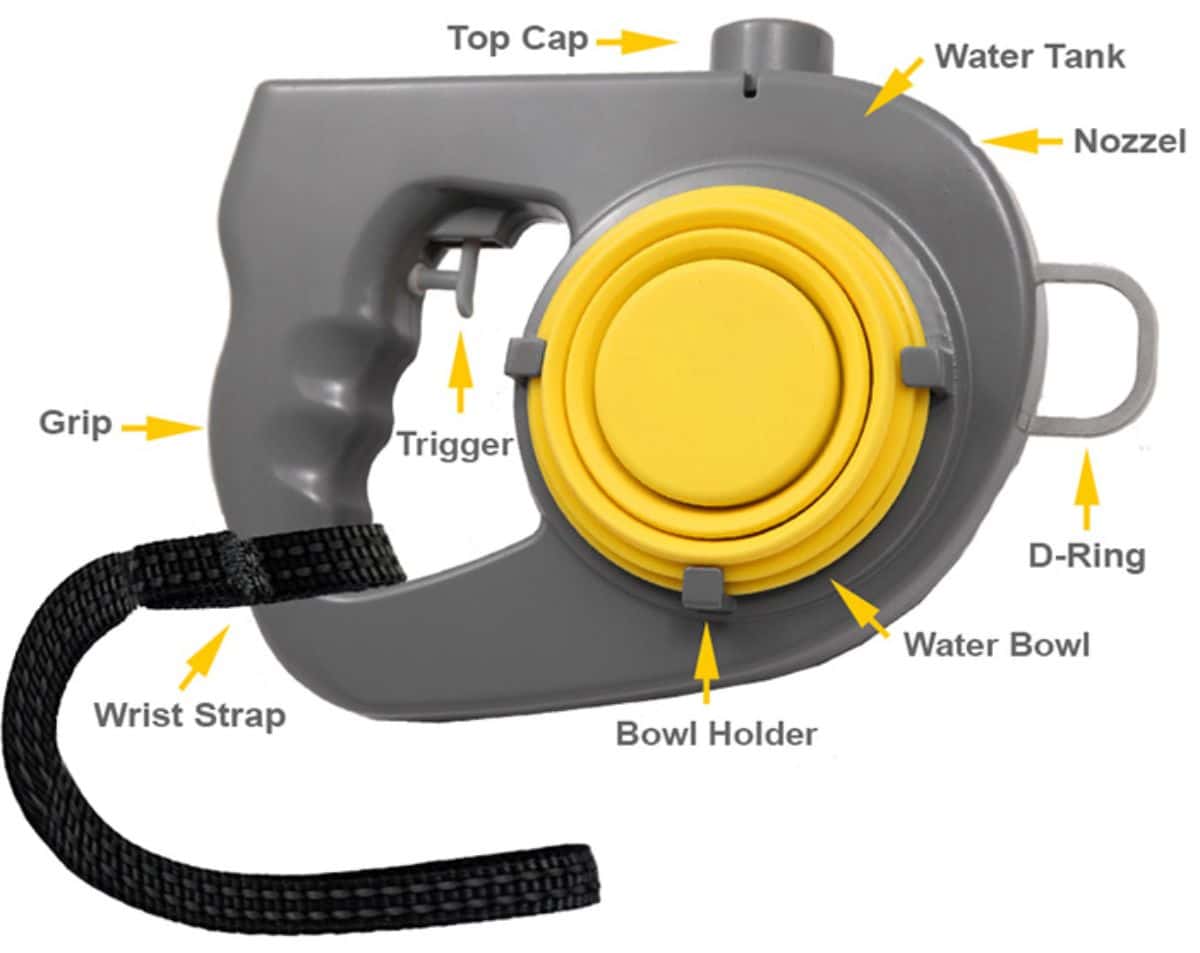 The Leave it leash , it has a water-spray 💦 to help cool your dog down on long walks and the 14ft water spray may assist in deterring overly-curious off-leash dogs . It comes with a 5ft leash and 6oz collapsible bowl for on-the-go hydration. Some of the proceeds are donated to Love Our Pets & Vets . A nonprofit that pairs up rescue dogs with veterans.
Budget Ideas for Dog Lovers
If you are down to the last few dollars but still want to give something special, there are a few fun ideas that are listed below that cost little or nothing at all to make or give to your friends and family.
Homemade dog treats. You probably have everything on hand already to make these grain-free dog treats. Make a batch and put it into a special holiday tin or cellophane bag and tie it with a ribbon. They cost practically nothing and are always appreciated.
Dog sitting coupon. If your friends like to travel but have to pay for someone to watch their dog or feed them while away, this is the perfect gift. A simple paper coupon can be printed out, or even handwritten on a card, and used for dog sitting sometime in the next year.
Dog walking coupon. In the same vein, walking dogs can be tiring, especially for those who have to come home during the day to do it, or who aren't feeling well. Offer up your services once a month to give your friends a break from the routine.
Crochet or knit a sweater or hat for the dog. There are tons of cute patterns for crochet dog sweaters out there and you can make one using the scrap yarn you already have on hand. It doesn't have to be a perfect look, just warm!
More Christmas Gift Guides
If you are looking for more ideas to gift to those on your list this year, below are some of our other curated lists with specific themes. There are tons of great ideas here that are sure to make it easier for you to shop this season. Plus they include a variety of price ranges, so you are never feeling like you can't afford something nice. There are even homemade items on the list that are amazing and perfect for sharing!