We're already half-way through our Country Inns and Suites 1, 2, Freee! get-away and unfortunately, rain spoiled our plans for today. Even though we are stuck in our room, we're not complaining.  We had an fun-filled day yesterday, and believe me, we could be resting somewhere less comfortably.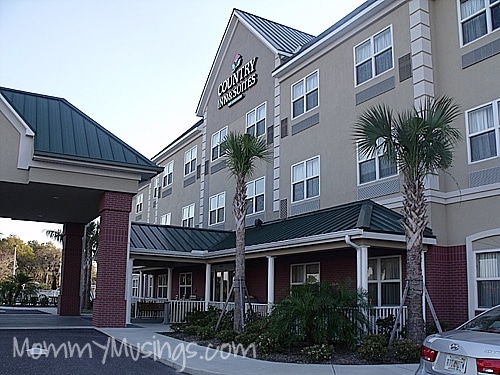 Yesterday, Mini Musings and I made our way to the South Florida Museum in downtown Bradenton to see Snooty, the world's oldest manatee in captivity.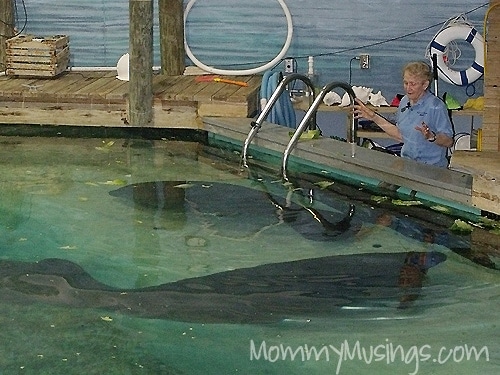 We then checked out the real "Citrus Country" at Mixon Fruit Farms where we sampled fresh Florida orange juice, homemade fudge and enjoyed an orange-swirl ice cream.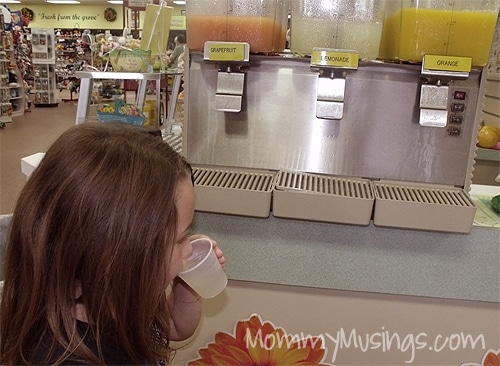 Being that this is our first ever stay at a Country Inns and Suites, we have really been impressed.
I was surprised how modern and clean looking the room was. Even though the hotel is called "Country", there is nothing country about the accommodations. In fact, the rooms are pretty sweet 🙂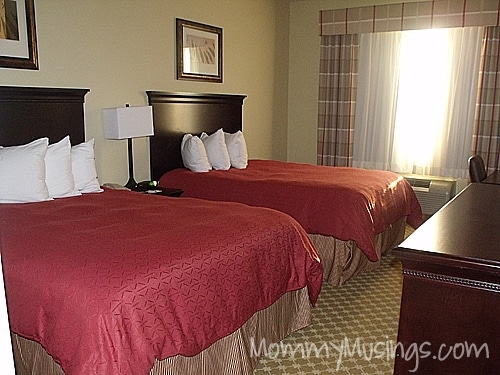 Our room was nicely equipped with a flat screen TV, microwave, mini fridge and coffee maker. One of my favorite things about Country Inns and Suites is the free in room wi-fi!! I just wish every hotel chain would offer this.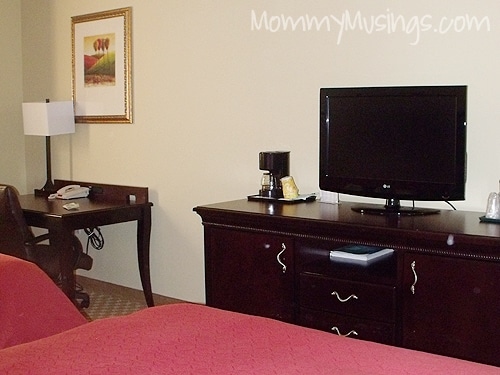 The bathrooms were just as modern and clean.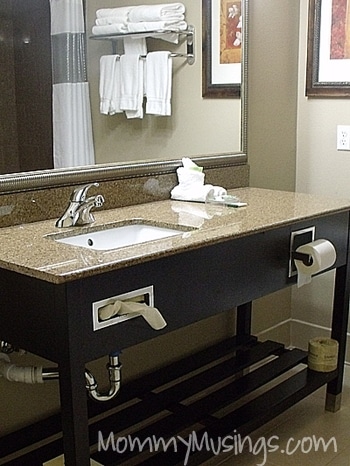 And I just love the extra details.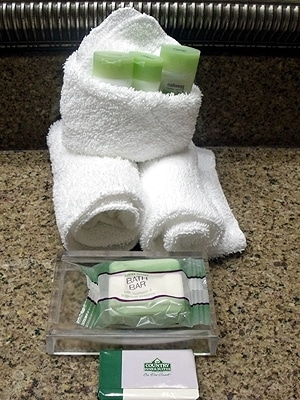 The room is extremely comfortable right down to the beds. I can only speak for the Bradenton, Florida location of Country Inns and Suites, but this hotel is pretty awesome. If I was plopped into this room unaware of my location I would easily think I was at one of the much larger hotel chains in a big city. I think that says a lot about the value and comfort of Country Inns and Suites, especially with the 1, 2, Freee! Promotion. Where else can you book 2 nights during Spring Break and get the 3rd night free (with such nice accommodations)?
I am hoping tomorrow will be full of Sunshine!
Follow my Citrus Country adventure on twitter at @MommyMusings with the hashtag #CIS12Freee. Be sure to follow Country Inns & Suites @CountryInns, too.
Country Inns & Suites by Carlson is providing me with free accommodations for the program. I am not being compensated in any other way and all opinions are my own.