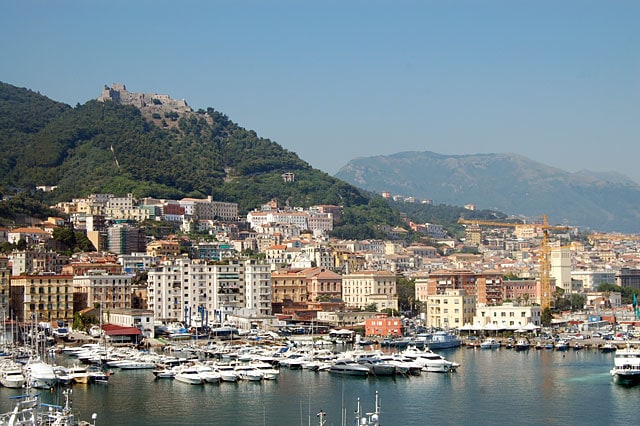 Discover the best that the Western Mediterranean has to offer with a P&O Oceana cruise this year. If a slice of Spanish life is what you're after, the fantastic cruise deals on offer for this corner of the world are impressive, with plenty of dates available throughout 2013.
Begin your journey from the city of Southampton on the south coast of the UK, heading to Cartagena in Spain as your first port. Founded over 2,200 years ago, this area is jam-packed with culture to explore as part of your shore excursion, including the original Carthaginian castle and the original city walls. Keep an eye out, as you enter the harbor, for the fortresses that guarded it, back in the day.
From here, you will cruise up the eastern coast of Spain and moor in Barcelona – a cosmopolitan city that has flawlessly managed to combine both modern and traditional influences. Enjoy some retail therapy as you wander Las Ramblas, or focus your attention skyward, on the breathtakingly beautiful Sagrada Familia – a Gaudi masterpiece that continues to be constructed even long after his death.
Continue your journey to Monte Carlo, a town on the south coast of France oozing with glamour. Try your luck at the Grand Casino, but don't forget your passport because all players have to provide it.
Now, it's time for a stop in Italy, in the harbor of Civitavecchia – a province of Rome and just 80 km from the city center  Enjoy a day trip to this fine architectural city; stand in the shadows of the Coliseum before tossing a penny into the Trevi fountain, before setting sail for Ajaccio in Corsica – the birthplace of Napoleon.
Before returning to the UK, you will have a day to explore Gibraltar – a home from home with a typical English feel.
Enjoy a tour of the Western Med this summer, onboard the P&O Oceana, and take advantage of one of the cruise deals available to get great value for money.