From the moment I found out that I was having a girl, I dreamed of taking my daughter to Paris. I know that sounds a bit dramatic, but I named her after the City of Light, so it was perfectly fitting. The goal was always to visit for her 13th birthday because at that age she'd be able to remember the experience.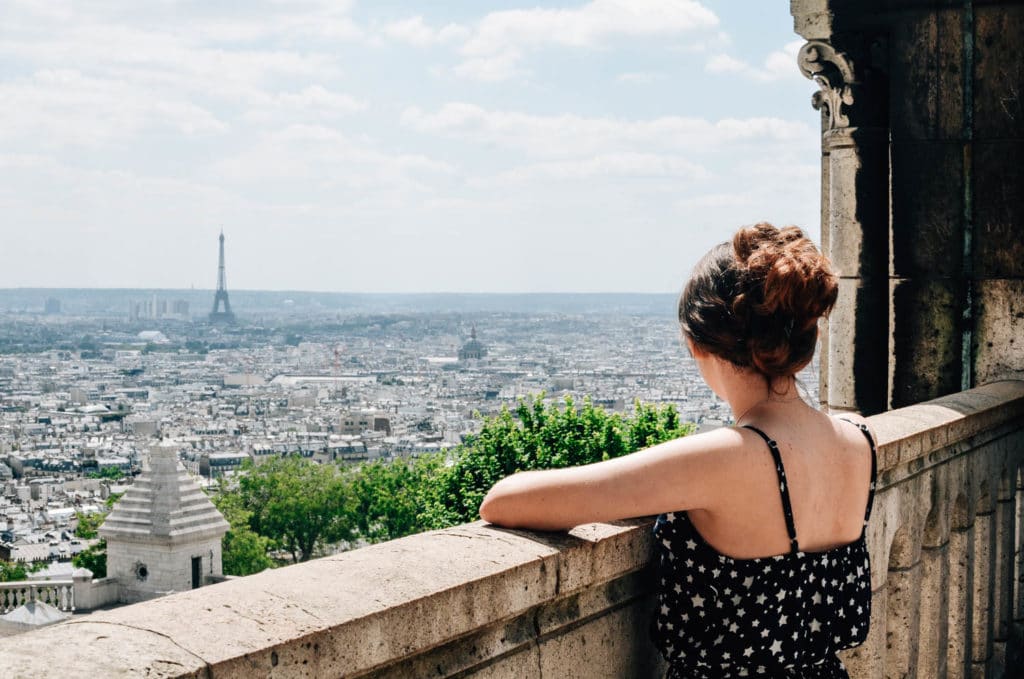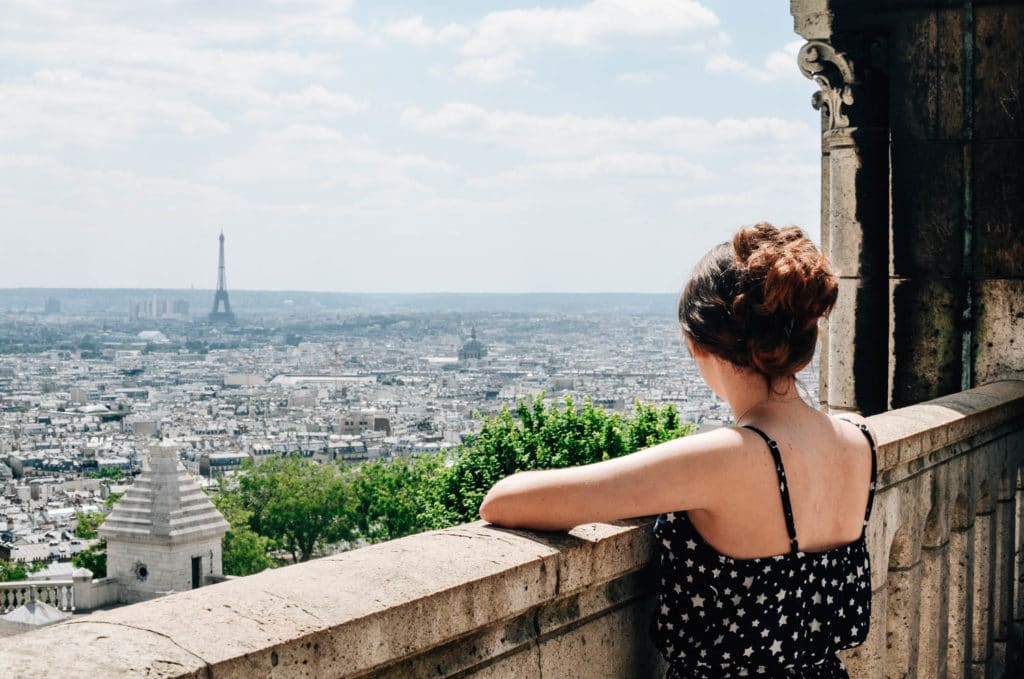 My daughter knew of my intentions to take her to Paris one day, and even with her first monumental birthday looming, she was still in complete shock when my husband and I surprised her with the big news.
Her birthday trip to Europe started in Iceland and the U.K. and then culminated with four nights in the Montmartre district of Paris in an Airbnb (an option we highly recommend) with plenty of free time to explore the city.
I made no agenda as this was the end of our journey. The only thing that was booked in advance was a tour with Withlocals— something I arranged just a few weeks prior that featured a guided day out with a local.
I corresponded with Christianne via the Withlocals app to create an itinerary that my daughter would love. I knew it would involve sweet treats, but for the most part, Christianne took the lead and made a wonderful day out for our family.
On our last day in Paris, we met with up with Christianne, who ultimately helped us discover
'The Sweet Side of Paris'.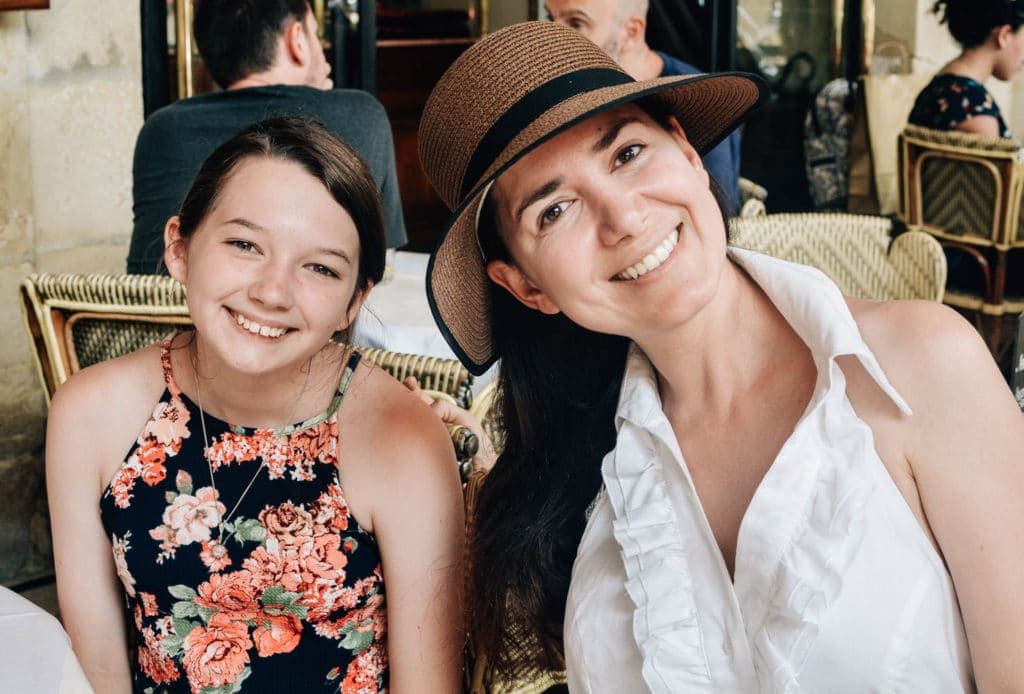 She arranged a two-hour itinerary with sweet stops that were slightly off the beaten track. I was assured that everything we would see and taste would be "the real Paris", as in shops a Parisian would frequent. Sorry, Ladurée did not make our tour.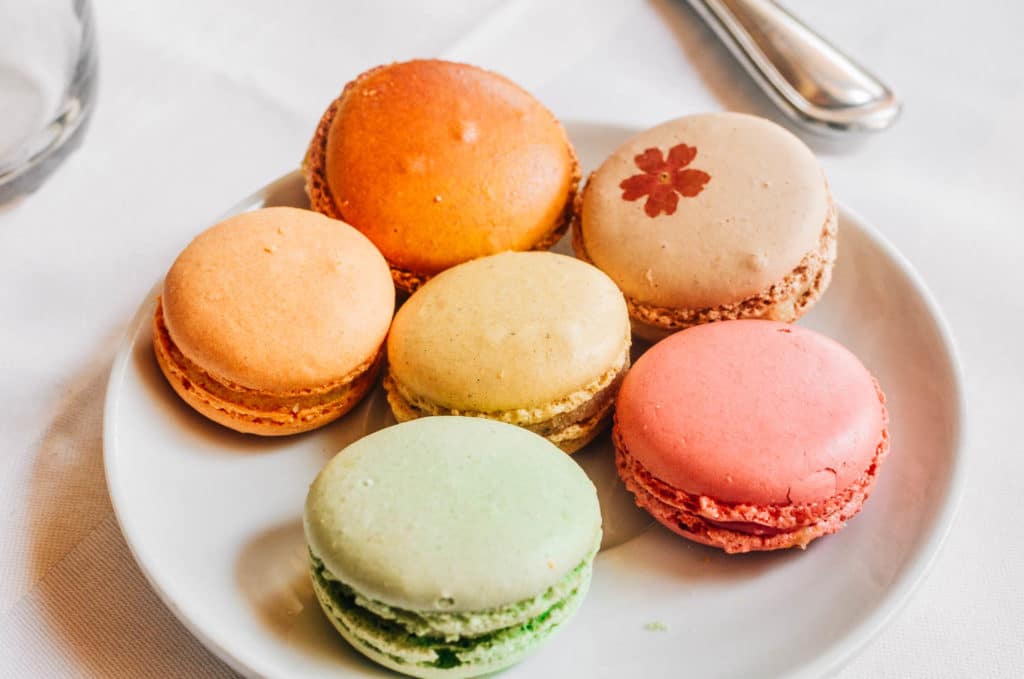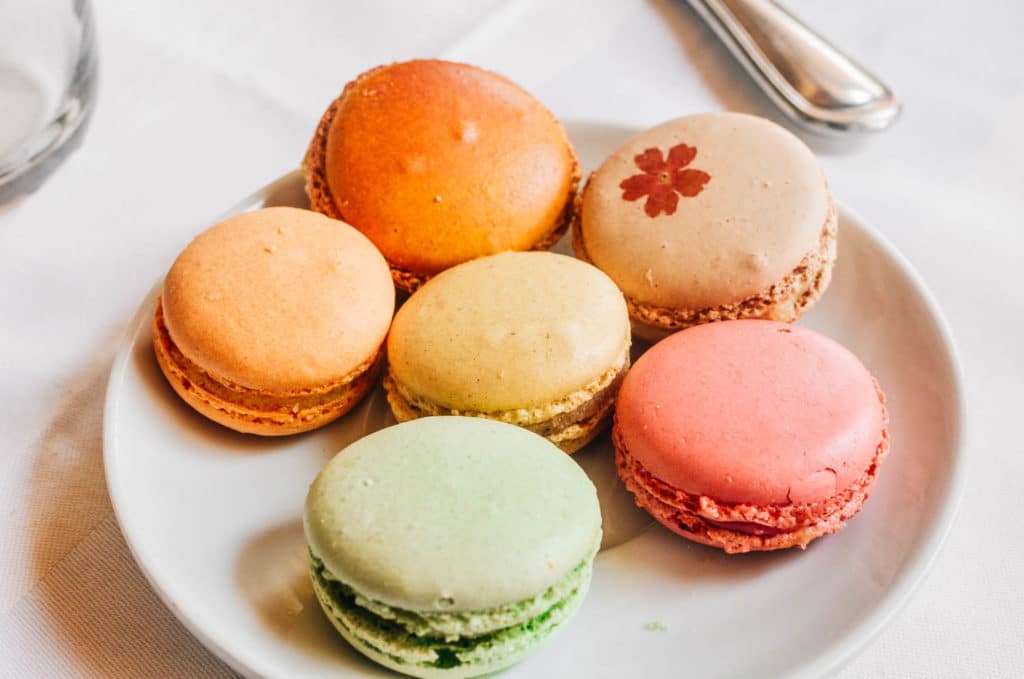 We started in the Marais neighborhood in the 3rd and 4th arrondissements, first visiting a few boutique stores with local and handmade goods.
One of the most interesting was Repetto, which is world famous for their handcrafted ballet slippers. The store at 51 Rue des Francs Bourgeois also offers a line of flats that are just heavenly. I wasn't prepared to fall in love with a pair of shoes on this trip, but I now covet a pair of Cendrillon Ballerina flats in metallic goatskin suede. At almost $350 they are a total splurge— but one that I might be able to justify (one day!) because of their materials and craftsmanship.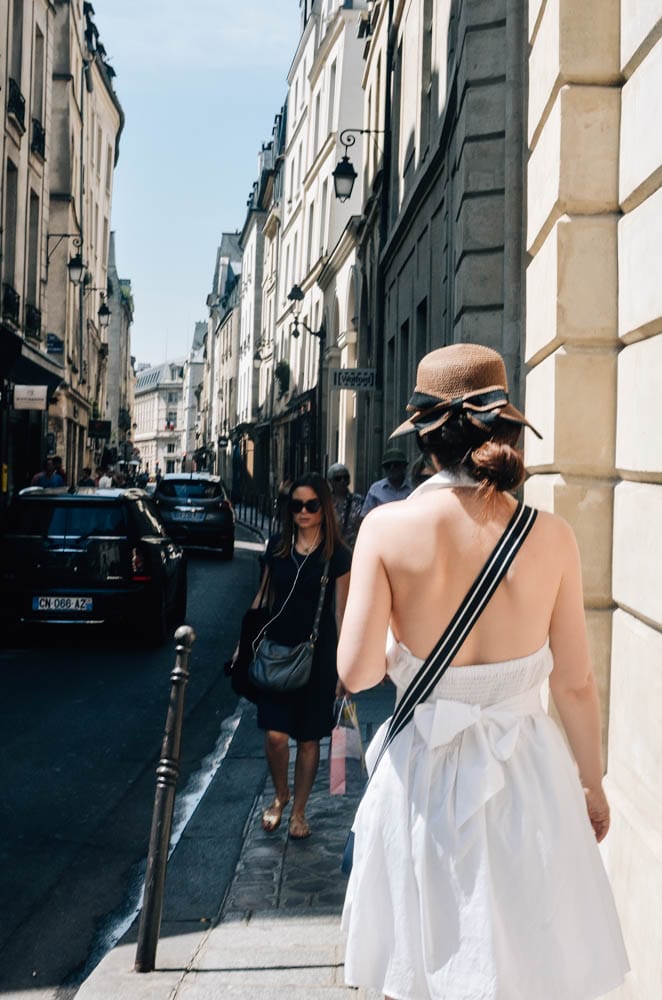 After a bit of window shopping, Christianne took us to some of her favorite sweet shops, from chocolate and macarons to popcorn and eclairs. The goal was to sample the 'best of the best' in Paris and we were not disappointed— everything we ate was divine! 
Here were just a few of our stops:
Damyel - 46 Rue des Rosiers
Pierre Hermé - 18 Rue Sainte-Croix de la Bretonnerie
Though we bought macarons at multiple shops, the best was at Pierre Hermé. Not surprisingly this was also the most expensive, with each macaron costing 2.20 euro— every crumb was worth it though and I highly recommend the Celeste macaron with passionfruit, rhubarb & strawberries. My daughter also enjoyed their honey macaron with tiny edible flowers.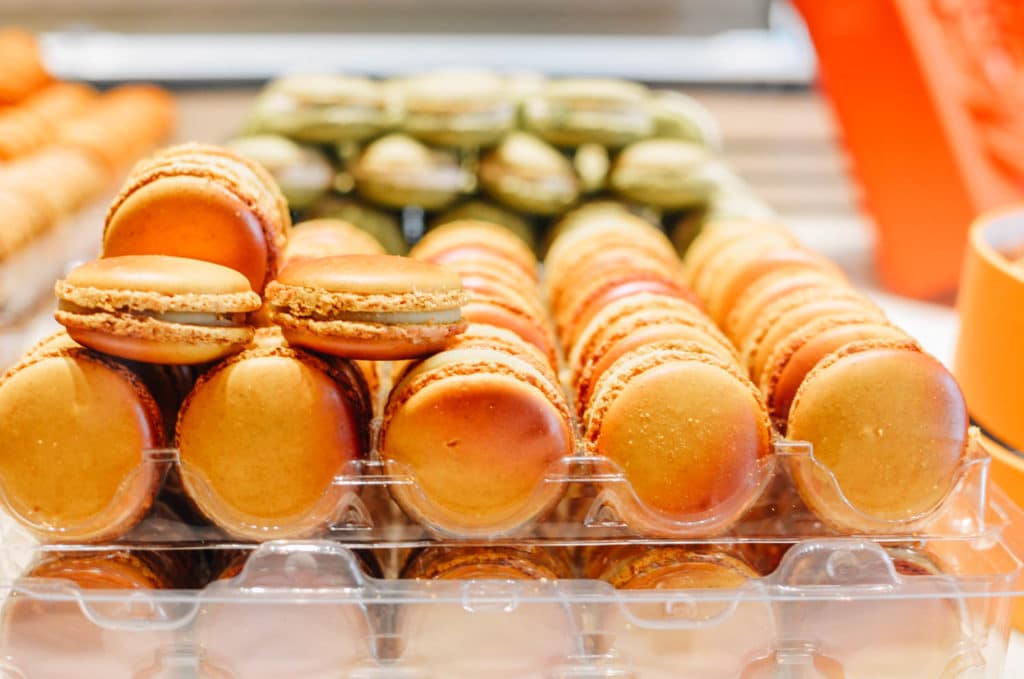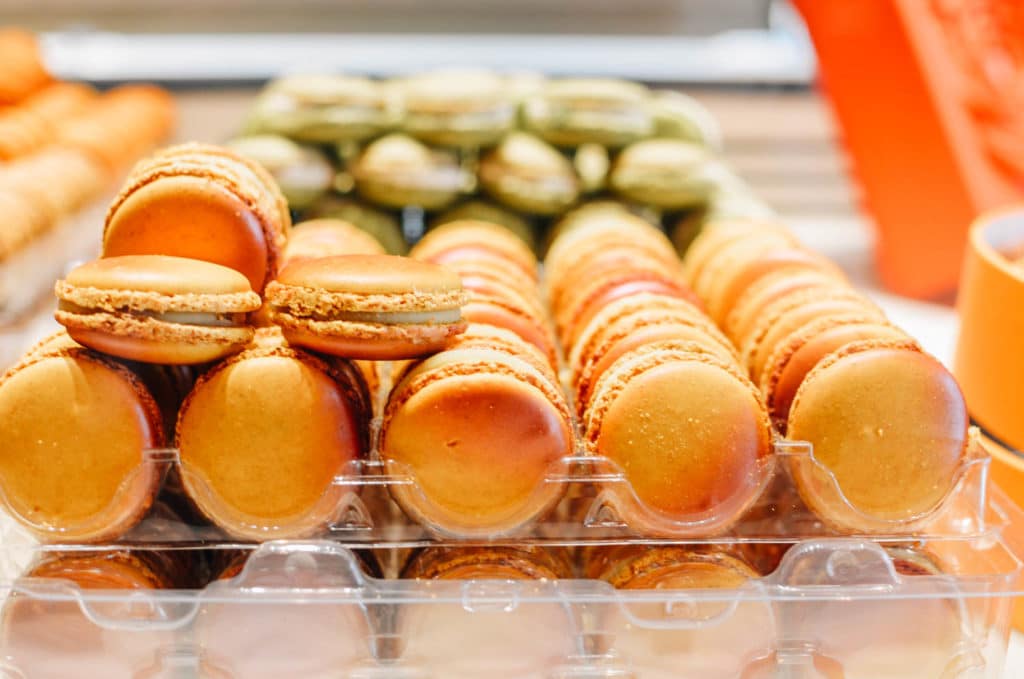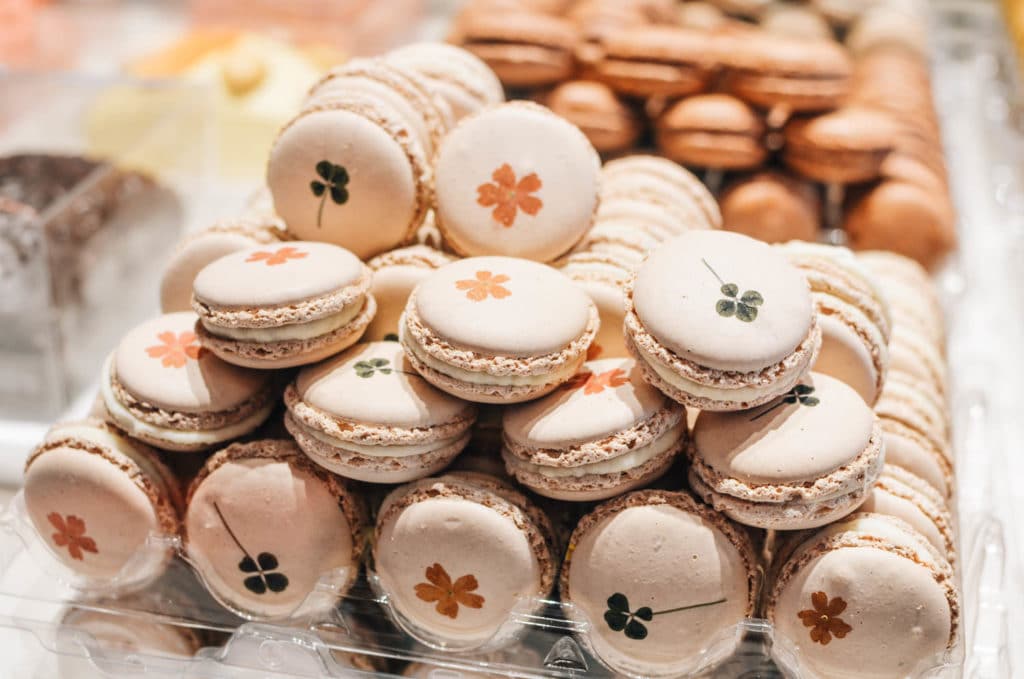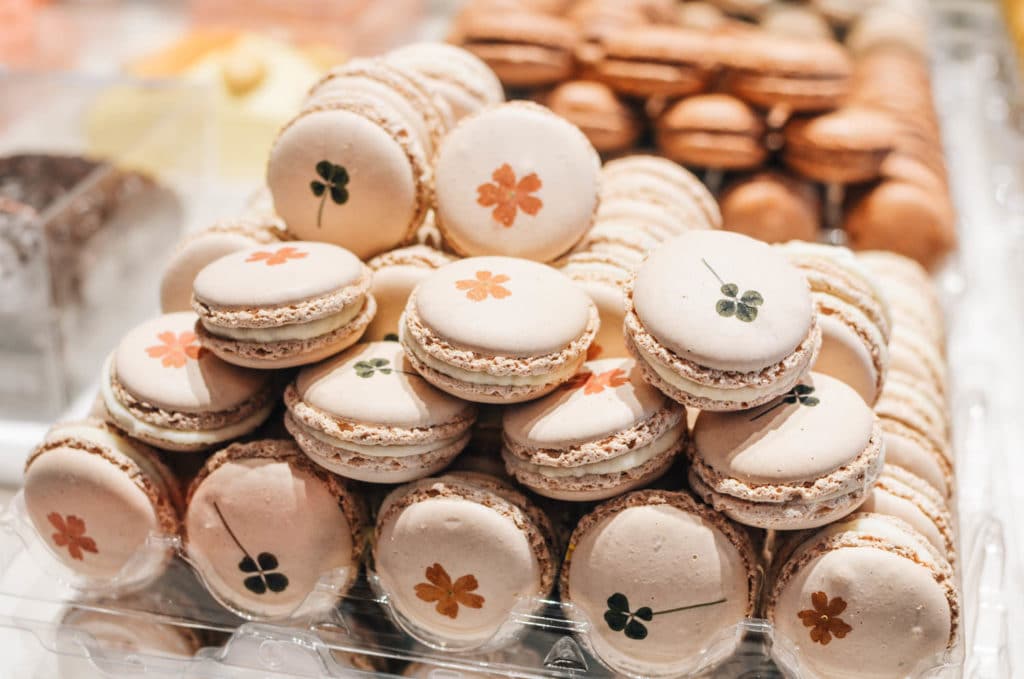 Yummy Pop - 35bis Rue du Roi de Sicile
Did you know that Scarlett Johansson had a popcorn shop in Paris? Me neither. But this unassuming little store has some of the best-flavored popcorn in the city. We bought a small bag of Truffle Parmesan (Scarlett's favorite) for 6 euros and we were in popcorn heaven. The popcorn was loaded with savory truffle flavor and was a great compliment to the rest of our sweets tour.
L'Éclair de génie - 14 Rue Pavée
Christianne personally recommended L'Éclair de génie for having the most decadent eclairs in town. Each baked good was a masterpiece. Our favorite was fraise des bois (strawberry).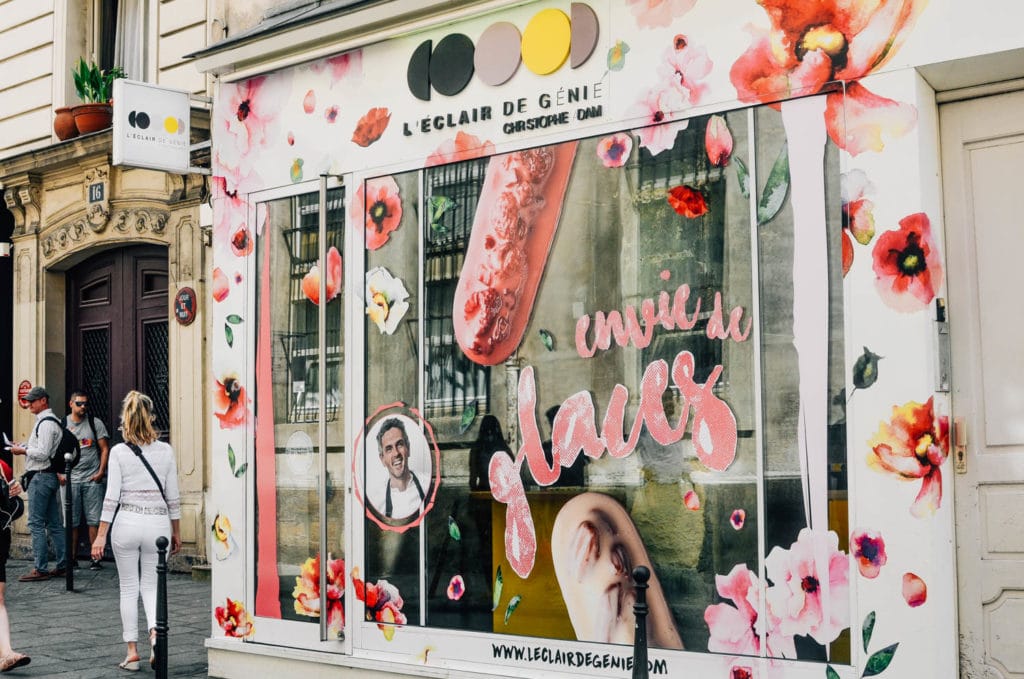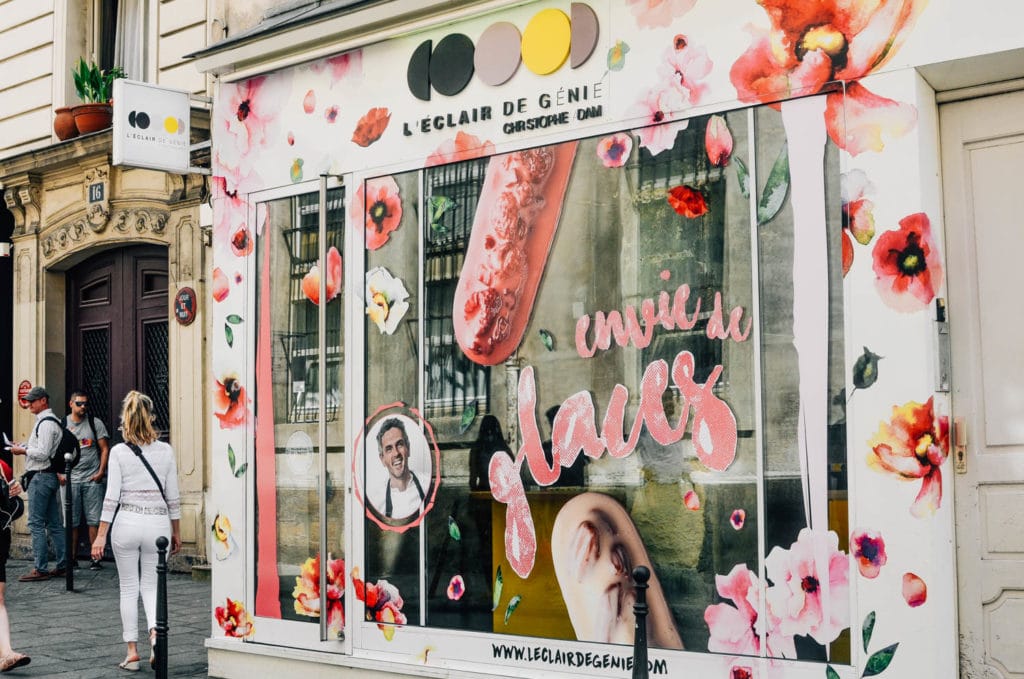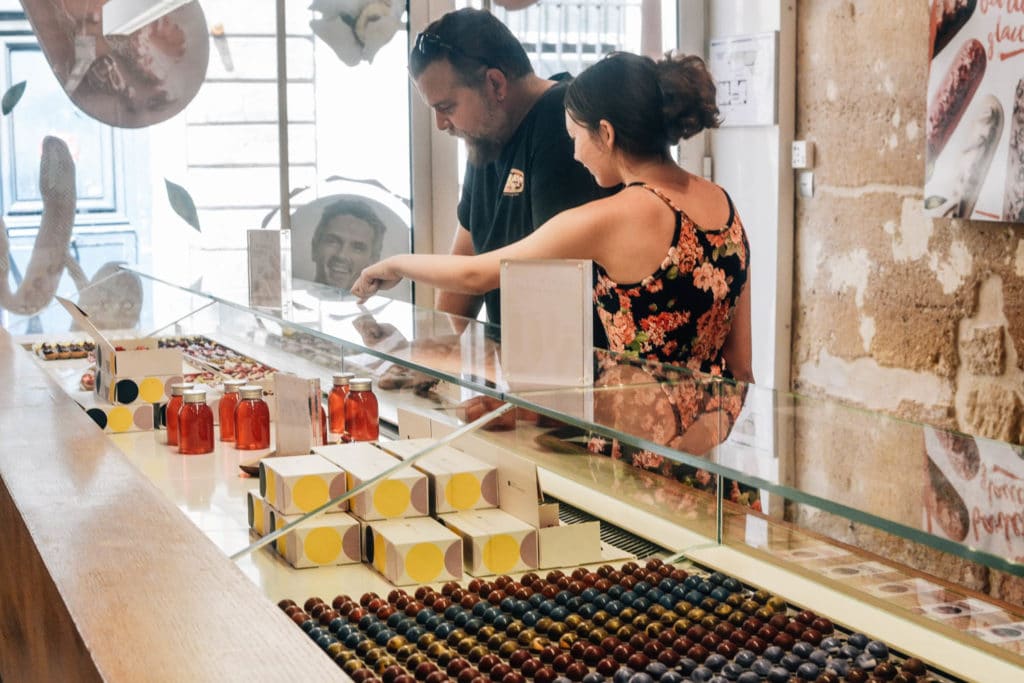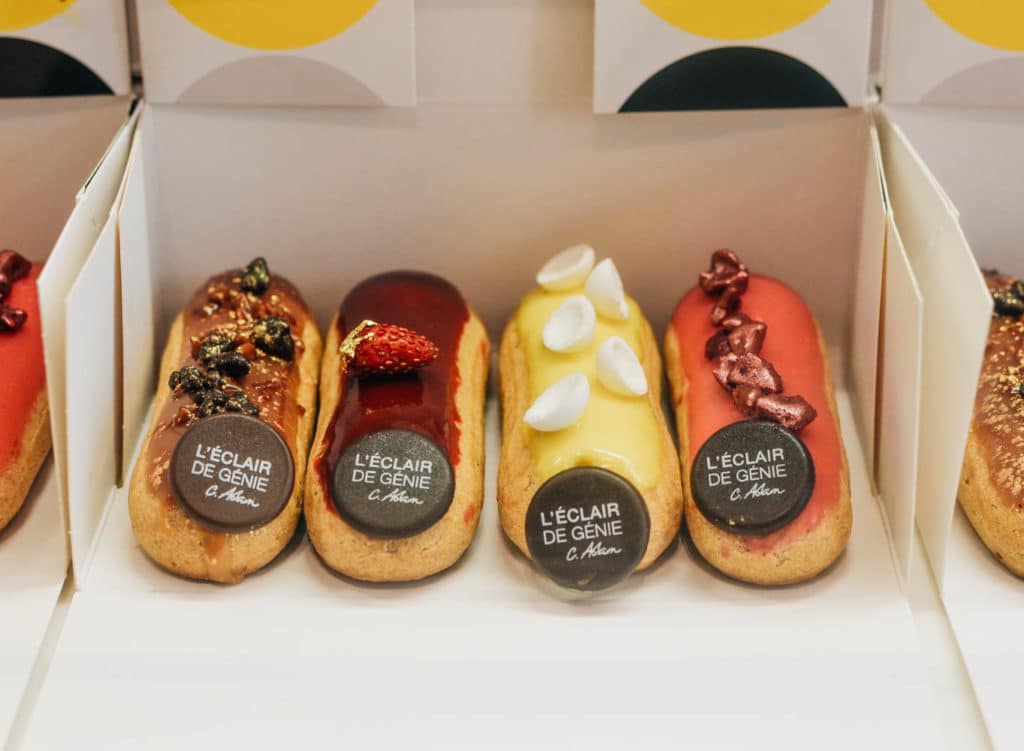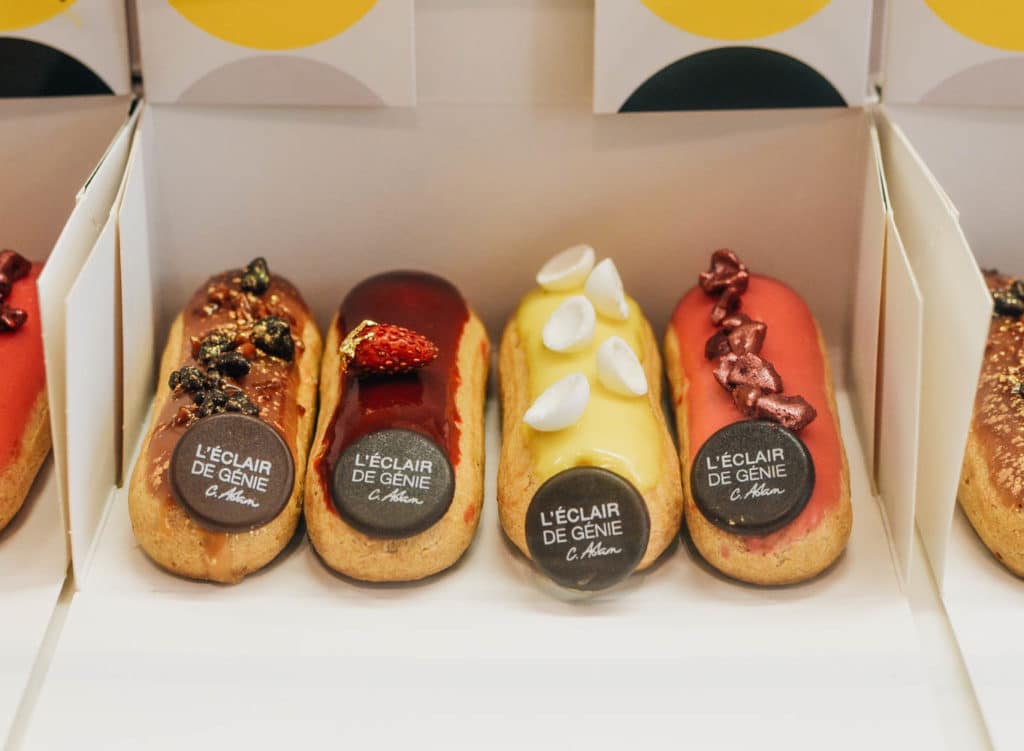 Maison Georges Larnicol - 14 rue de Rivoli 4e
Beyond the sweets, Christianne shared about the Marais neighborhood which is very chic and on trend right now with locals. The community was occupied by Jewish orphans after the war, and then in the 80s transformed into a popular gay community.
Today it is very localized, even with a mix of high-end shops and boutiques, the majority of the people were Parisians, going about their day, shopping, etc. We walked the streets midweek and not many tourists were in the area, especially when compared to the Champs-Élysées. It was a little slice of heaven.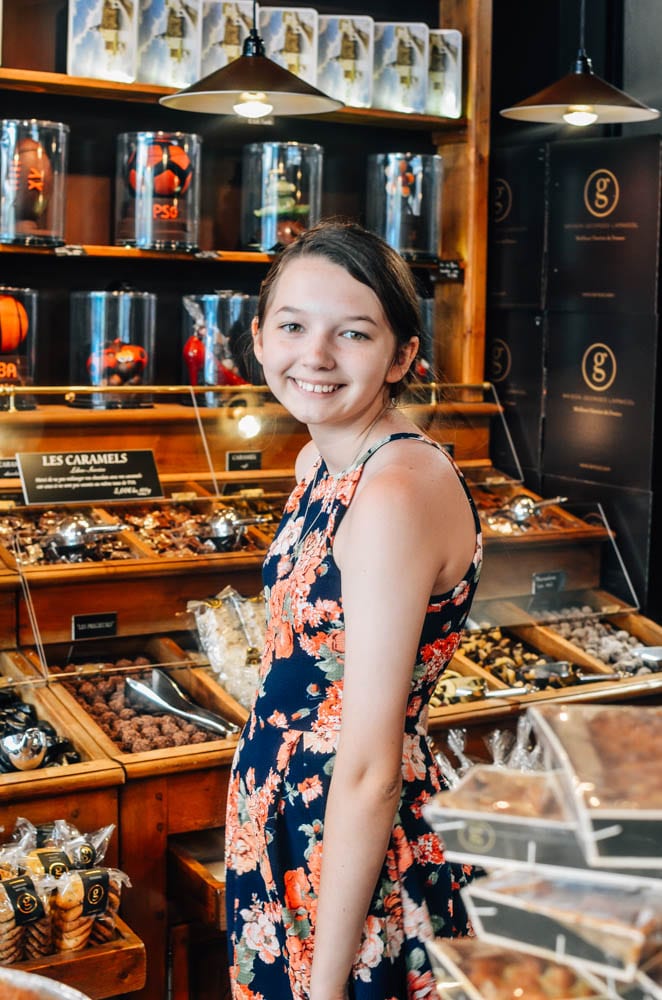 My daughter loved our tour with Withlocals and even mentioned that it was one of her favorite things we did in Paris (little did she know, that was the plan!). Christianne was delightful in every way, and really went out of her way to make the day special. She even left us with the address of the best ice cream in Paris—
Berthillon - 44 Rue Saint-Louis en l'Île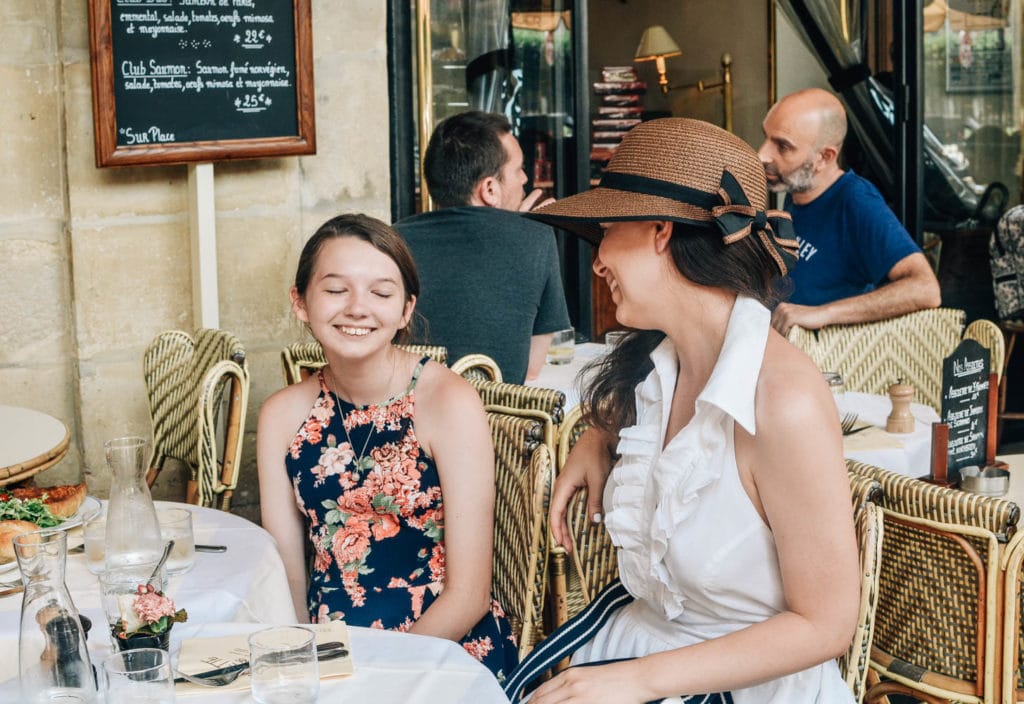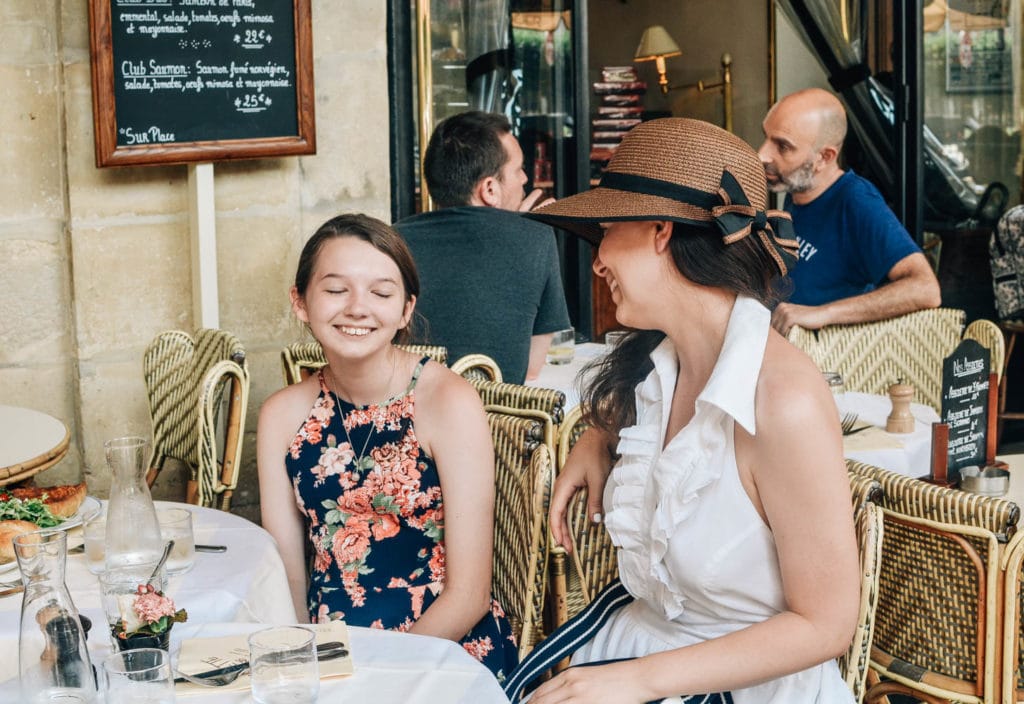 I wouldn't hesitate to book with Withlocals for our next trip abroad. I loved how personalized the tour was, and since it was just our family, we didn't have to worry about keeping up with a group. Everything was at our own pace, and if we wanted to stop somewhere, we were more than free to do so.
Check out the Withlocals Tours page to meet the locals and start planning your own tour in Paris
Other Posts You Might Like: