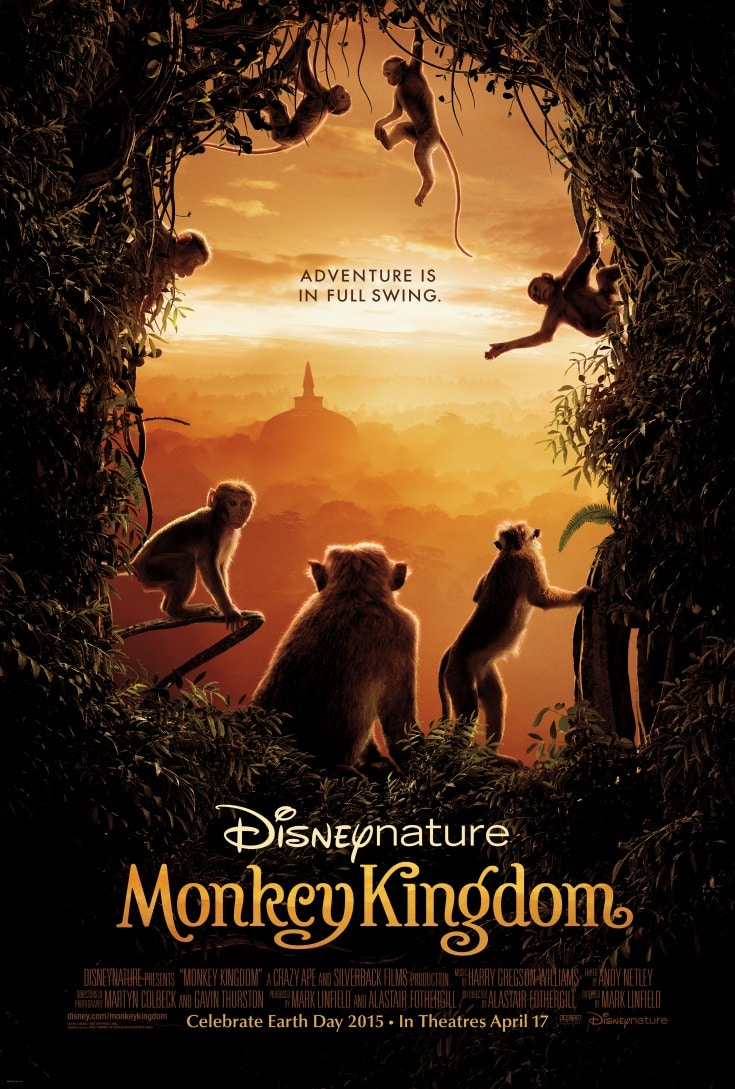 Since viewing my first Disneynature film three years ago, I have been enamored with True Life Adventure documentaries. As an animal lover, I think it's incredible to go into the rarely seen (and wild!) world of African cats, chimpanzees, Bears and now monkeys.
Monkey Kingdom follows the life of Maya, a cute blonde-bobbed Macaque monkey who is at the bottom of the totem pole in the hierarchy of Macaque monkeys in the jungles of Sri Lanka. Once Maya's son Kip is born, she begins a journey to a better life for them both.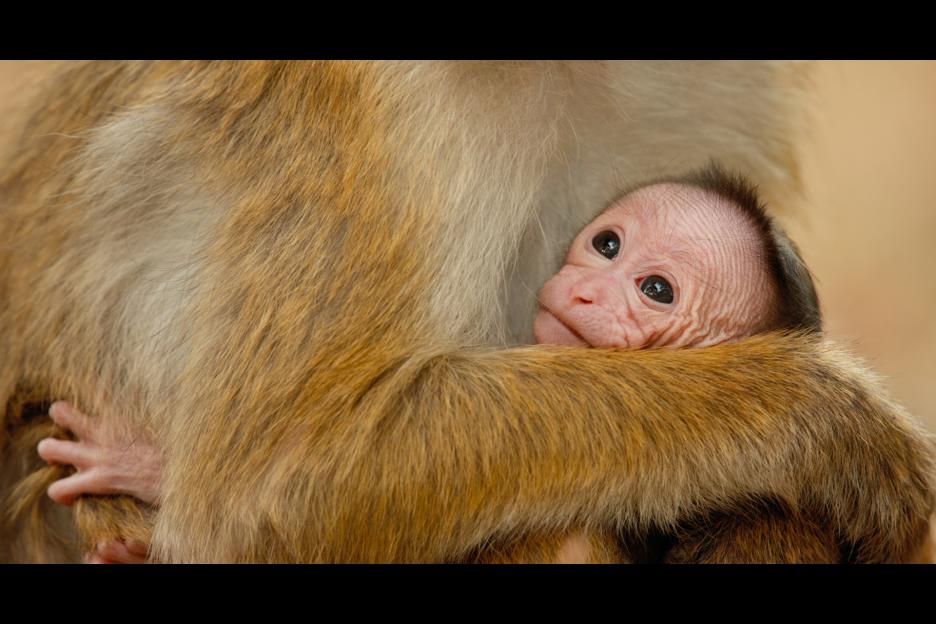 Why I Enjoyed Monkey Kingdom
First, I loved the hi-def peek into the jungles of Sri Lanka. This is a world that I may not ever get to visit, yet Monkey Kingdom was able to transport me there from the very first frame. The footage is simply stunning!
And then there are the monkeys, who instantly caught my attention and then kept it for the next 88 minutes. Maya, Kip and then rest of the crew have human-like personalities that make Monkey Kingdom both entertaining and fascinating to watch. I was in awe on more than a few occasions with their mannerisms and how they dealt adversity.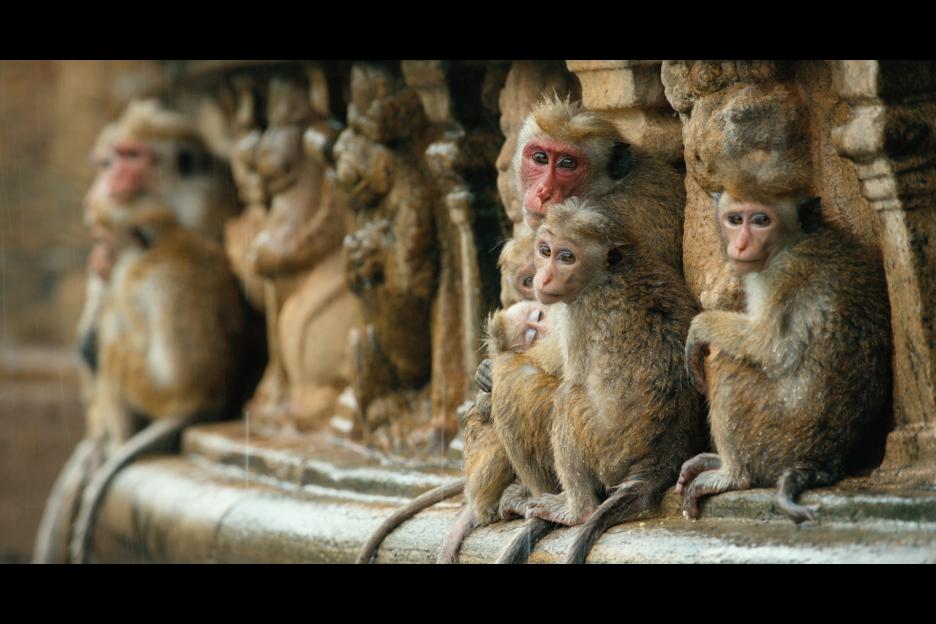 If you haven't seen a Disneynature documentary, you're in for a real treat with Monkey Kingdom -- throughout the entire film you're entertained with the wonderful story of Maya and her determination to make a better life for her son. It's heartwarming, fun and funny!
Monkey Kingdom is also EXTREMELY family friendly. Even the youngest child will enjoy watching these playful monkeys on screen.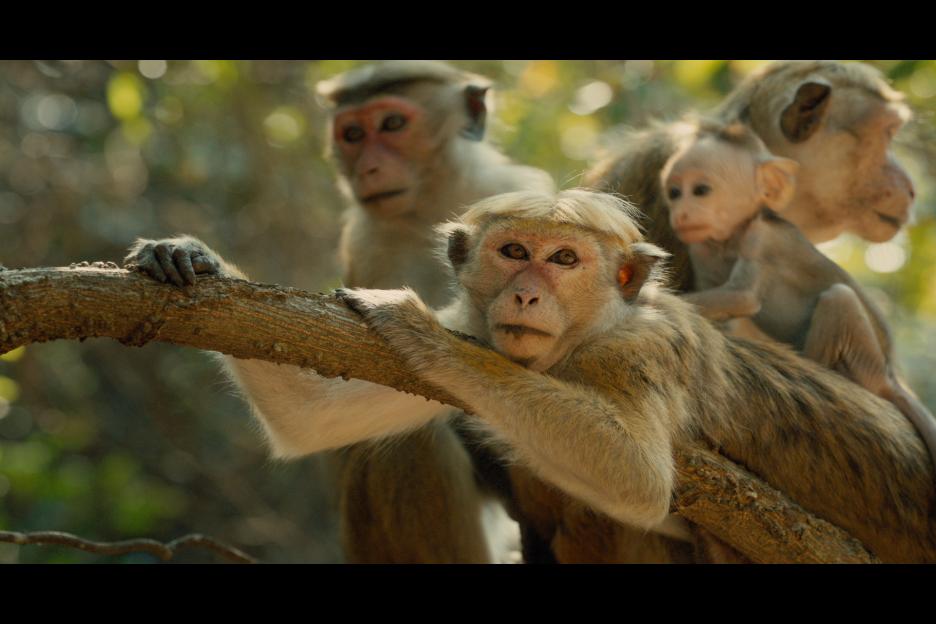 About Monkey Kingdom
Life is an adventure for Maya, the clever and resourceful blonde-bobbed monkey in "Monkey Kingdom," Disneynature's new feature film set among ancient ruins in the storied jungles of South Asia. Maya's world is forever changed when she welcomes her son, Kip, into her complicated extended family. Like all families, Maya's has more than its share of colorful personalities—and she's determined to give her son a leg up in the world. When their longtime home at Castle Rock is taken over by powerful neighboring monkeys, Maya's whole family retreats, and she uses her street smarts and ingenuity to uncover untapped resources amidst strange new creatures and unsettling surroundings. Ultimately, they will all have to work together to reclaim Castle Rock, where Maya can hopefully realize her dreams for her son's future.
Featuring a rich variety of characters, including a mischievous mongoose, simple-minded langur monkeys, predatory leopards and monitor lizards, "Monkey Kingdom" is narrated by Tina Fey ("30 Rock"), directed by Mark Linfield ("Chimpanzee," "Earth") and co-directed by Alastair Fothergill ("Chimpanzee," "Bears"). With music from award-winning composer Harry Gregson-Williams ("The Chronicles of Narnia: The Lion, the Witch and the Wardrobe," "Shrek" movies), Disneynature's eighth True Life Adventure—the follow-up to 2014's "Bears"—swings into theaters April 17, 2015.
MONKEY KINGDOM is now playing in theaters!
For every ticket sold opening week (April 17-23, 2015), Disneynature will make a donation to Conservation International to help protect monkeys and other endangered species in their natural habitats.
Enter to Win a Monkey Pendant by Alex Woo