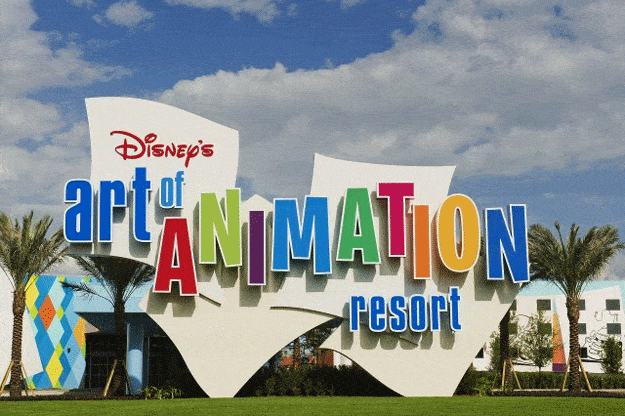 Walt Disney World's newest resort, Disney's Art of Animation, is finally near its first stage of completion. Phase one, the "Finding Nemo" wing, will open officially on May 31, 2012.
I was very excited to get a sneak peek inside one of the new family suites in the Finding Nemo wing. The new suites, similar to those at the All-Star Resorts, offer a ton of value for larger families -- sleeping up to six guests.
One of the first noticeable differences between the Art of Animation Resort and Disney's other value resorts is that the entrance to the rooms and elevators are enclosed -- giving you more of a "hotel" feel.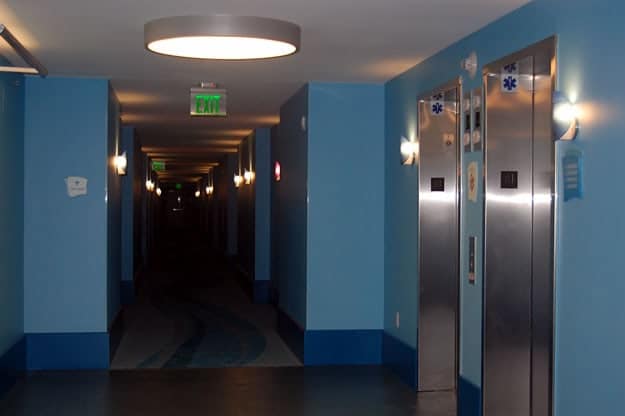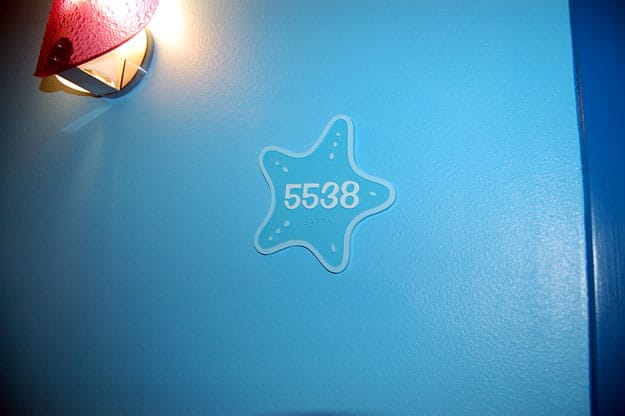 Each suite has three dedicated areas, with two full bathrooms. The first room as you enter is both a common area and bedroom. During the day, a Nemo-themed table is set up -- it's the perfect size for a quick in-room breakfast, or in my case, a generous work space.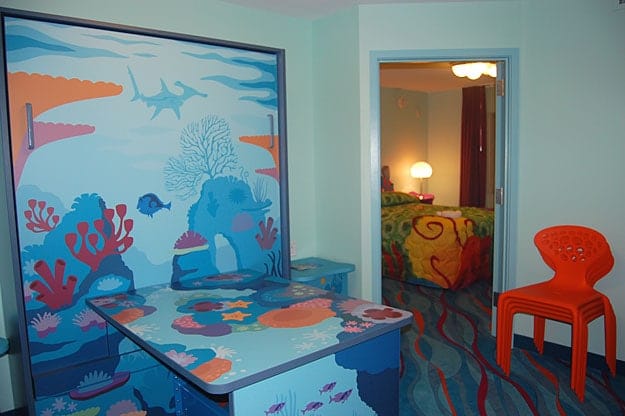 The table converts into a full-sized Murphy Bed when little ones are ready to sleep. I love all of the character touches-- notice how Nemo and his Dad snuggle on the headboard.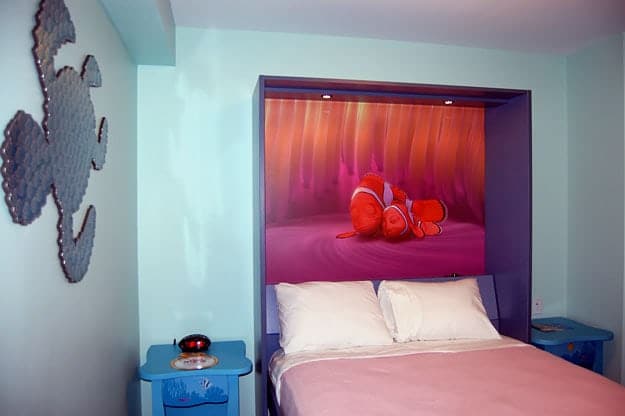 Connected to this room is the first of two bathrooms. This bath has a full tub with shower, complete with a Finding Nemo shower curtain with Bruce, the shark! There is a door between the sink and toilet/shower, allowing families to utilize both areas at the same time.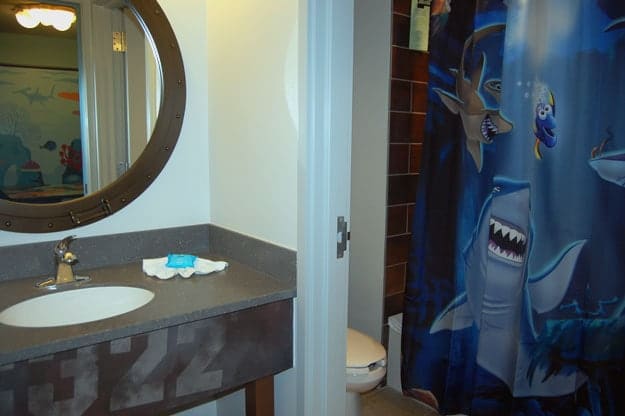 Straight ahead is the living area with mini-kitchen. Pops of color really bring the room to life.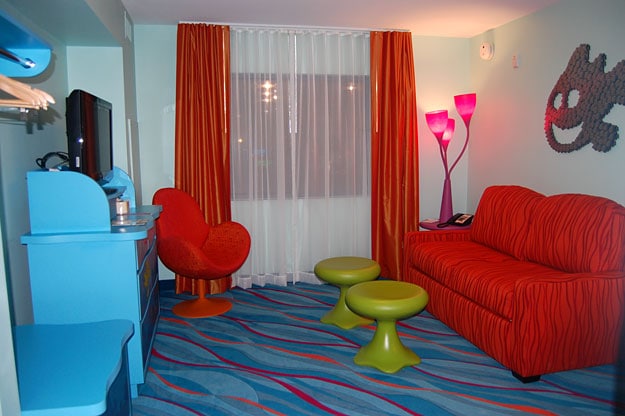 The TV stand also doubles as a dresser and there's a rack to hang clothing items. Families were kept in mind when designing every inch of space.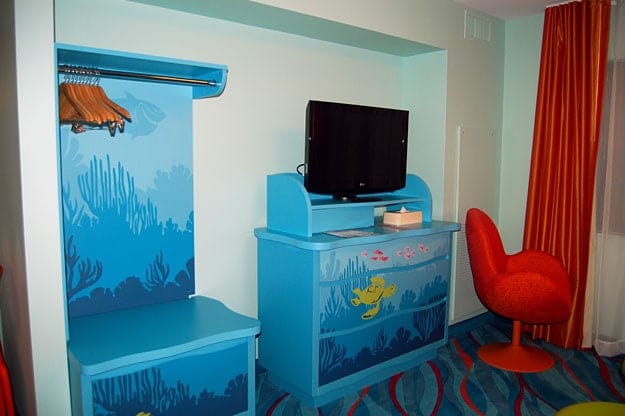 The sofa folds out to sleep two more guests.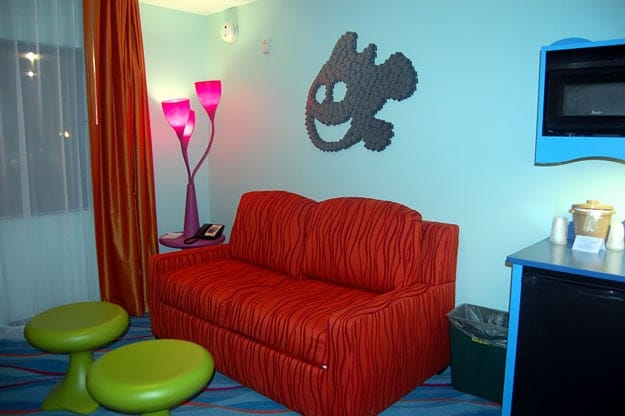 The little kitchen area contains a microwave, coffee maker, sink and mini fridge.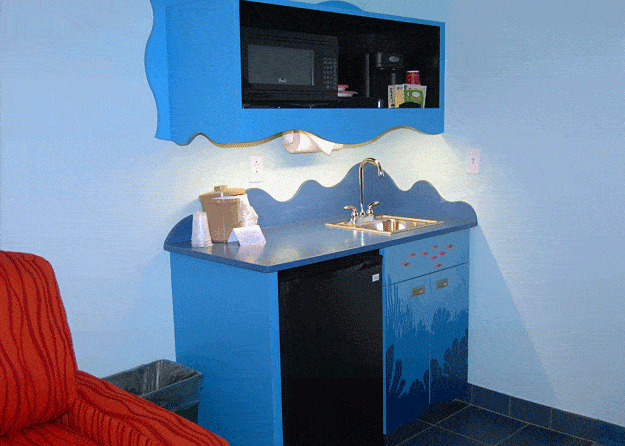 The third sleeping area is the master bedroom with a queen-sized bed, which is separated by a door.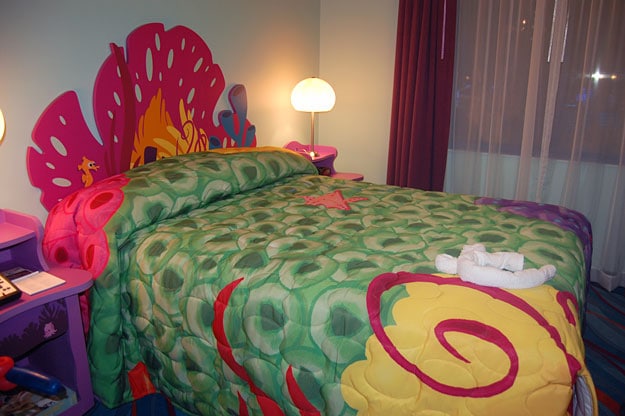 The master bath with shower is attached -- quite a luxury for a value resort! Check out the engraving on the mirror: Fish are Friends.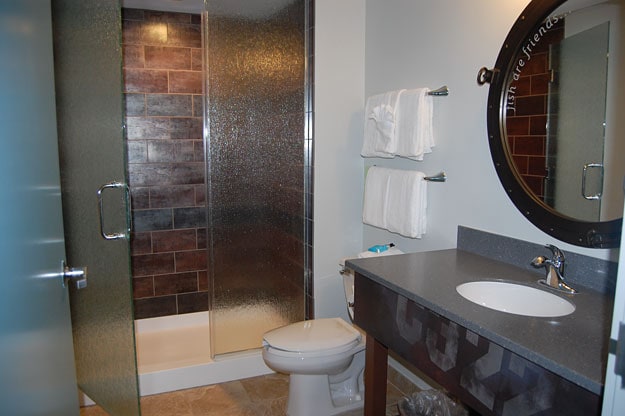 It has been awhile since I stayed at one of Disney's value resort, but I think the H20 bath amenities are getting an update-- or at least I hope so. Look at these cute shampoo bottles..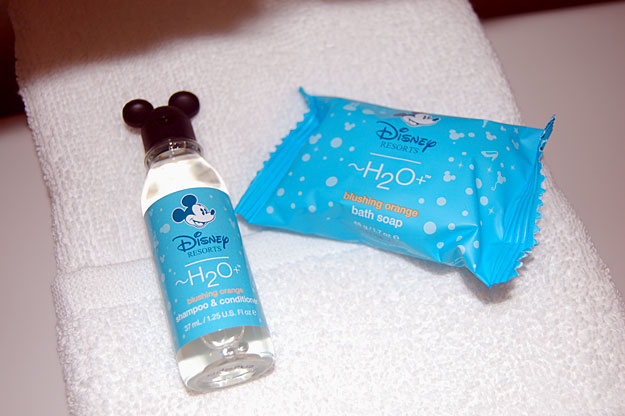 Family suites at Disney's Art of Animation Resort start at $248 per night -- standard rooms will begin at $94. In total, there will be 1,120 family suites and 864 standard rooms once the resort is completed. The "wing" opening schedule is as follows:
Finding Nemo: May 31
Cars: June 18
The Lion King: August 10
The Little Mermaid: September 15 (standard rooms only)
You can now make your reservations for Disney's Art of Animation Resort at disneyworld.com.
I got a sneak peek at Disney's Art of Animation Resort while attending Disney Social Media Moms Conference -- All opinions are my own.