My daughter has been asking me about the Blu-ray/DVD release of Disney's FROZEN since the movie first debuted in theaters. I've told her countless times that I would let her know as soon as I got word ... and thankfully, that day way today!
Disney's FROZEN will be available on Digital HD February 25th and Blu-ray Combo Pack March 18th!
If you want to be the first to own Disney's FROZEN (like we surely do), consider pre-ordering a copy from Amazon ($22.99) or the Disney Store ($24.05 with a free lithograph set).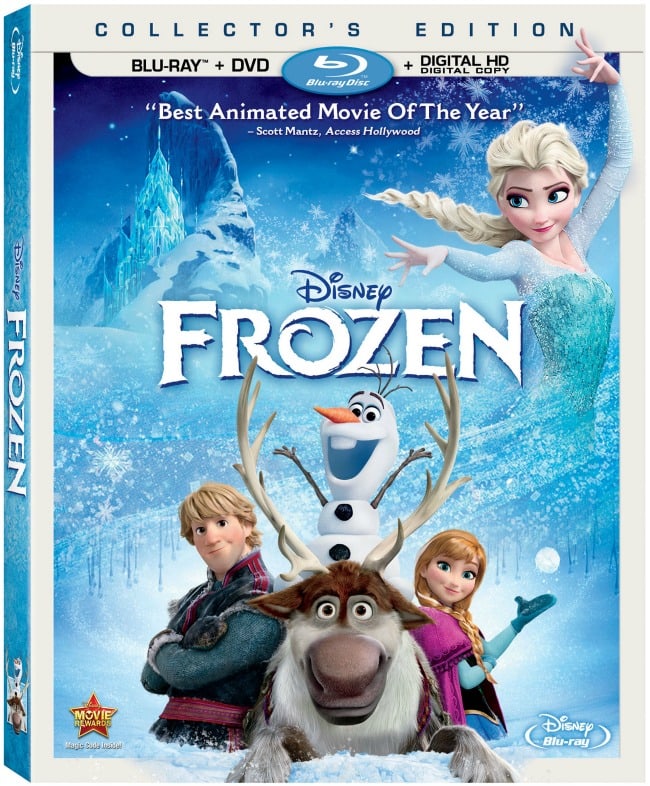 To say FROZEN is my daughter's favorite Disney movie is an understatement. She fell so hard for Elsa, the Snow Queen, that she's made dozens of paper snowflakes and attached them to the walls in her room with tape. Then, she'll turn her fan on high (to make it windy!) while she sings along to song #5 —Let It Go (Performed by Idina Menzel)— on the FROZEN Soundtack. It's quite the scene! ... Who knows what she'll come up with when she finally gets her hands on a copy of the movie.

Will you be purchasing Disney's FROZEN on March 18?