Prior to our recent family vacation to Door County, which was made possible by Travel Wisconsin, I naively assumed there wasn't much more to Wisconsin than farm land and cheese curds. My husband, on the other hand, had been to Milwaukee and assured me the area was a lot hipper than I had been imagining.
After a little research, and talking with family who had spent time there, it was clear that Wisconsin — and Door County for that matter — had a treasure trove of outdoor activities, entertainment and food ... including an abundant supply of cheese!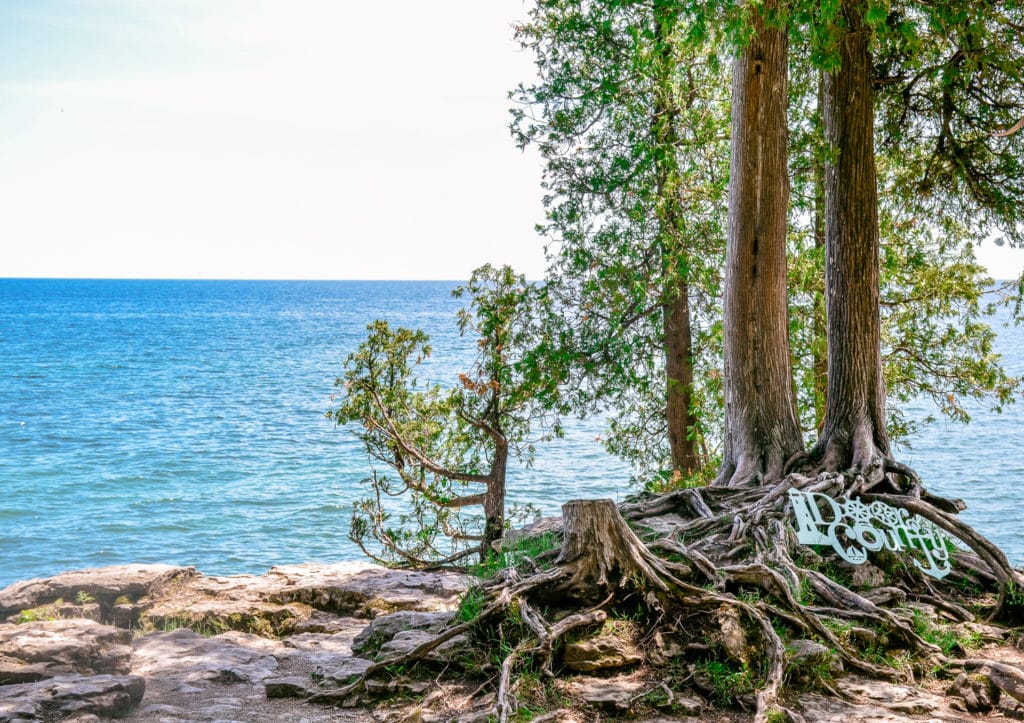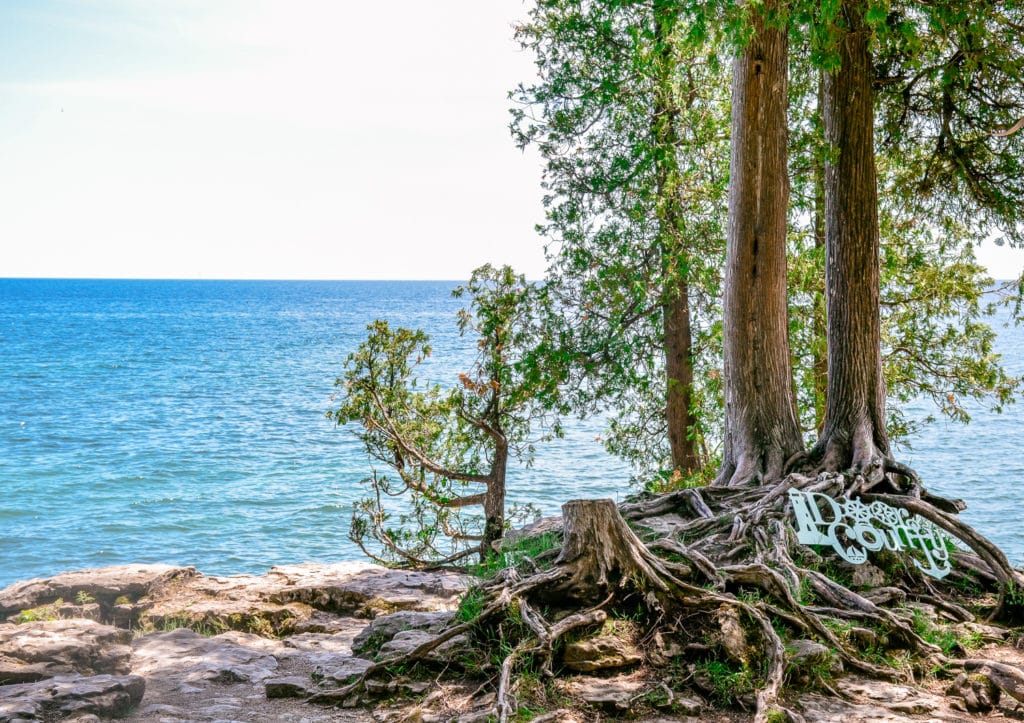 Door County covers the majority of the Door Peninsula with 298 miles of shoreline. The area is located on the eastern coast of Wisconsin, bordered by Lake Michigan and Green Bay Lake. With the exception of Washington Island (which can be reached by ferry), the entire county can be driven in a few hours — though with so many cute communities to stop in, you'd need a couple of days to really explore the county.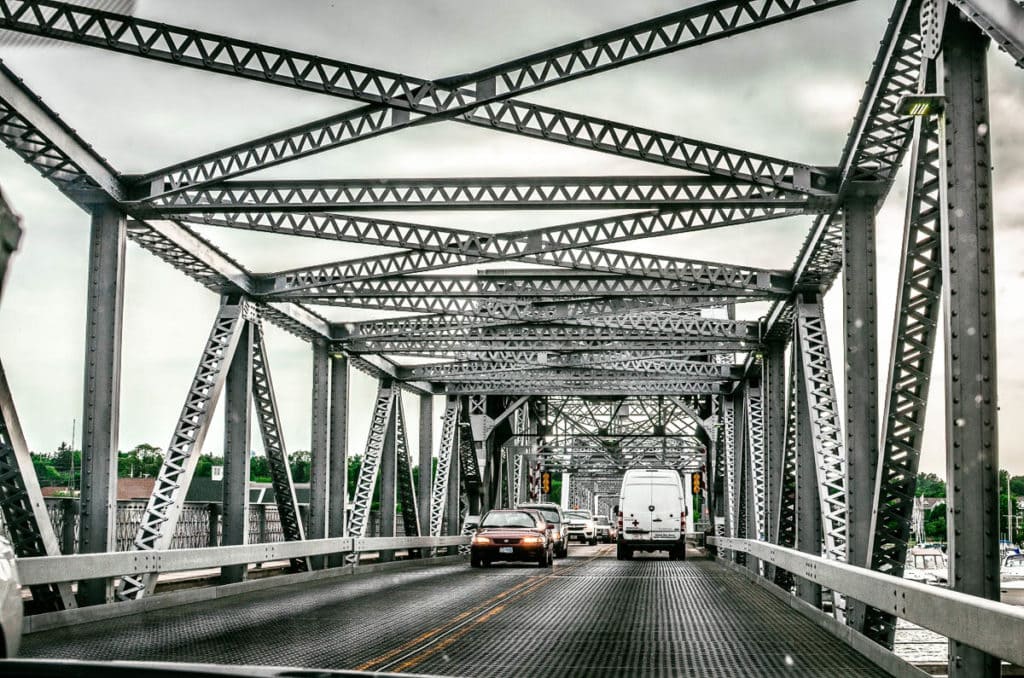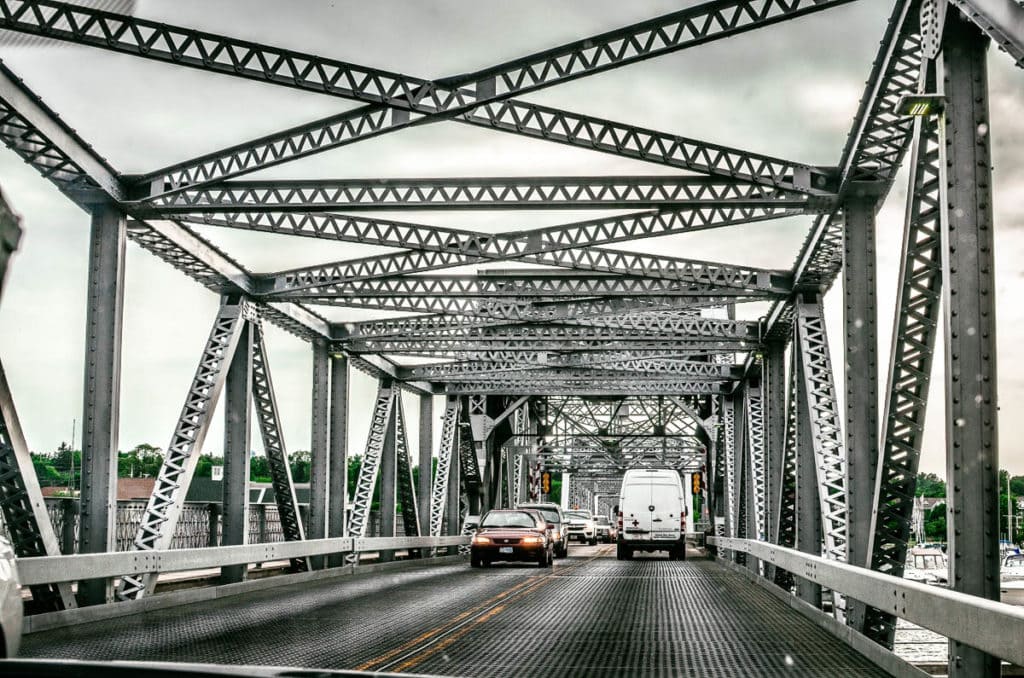 For our 5 day trip, we flew into Milwaukee and rented a car at the airport — the drive was a scenic 2-1/2 hours to Sturgeon Bay. Here are some of our recommendations on what/where to See, Do, Stay & Eat in Door County, Wisconsin.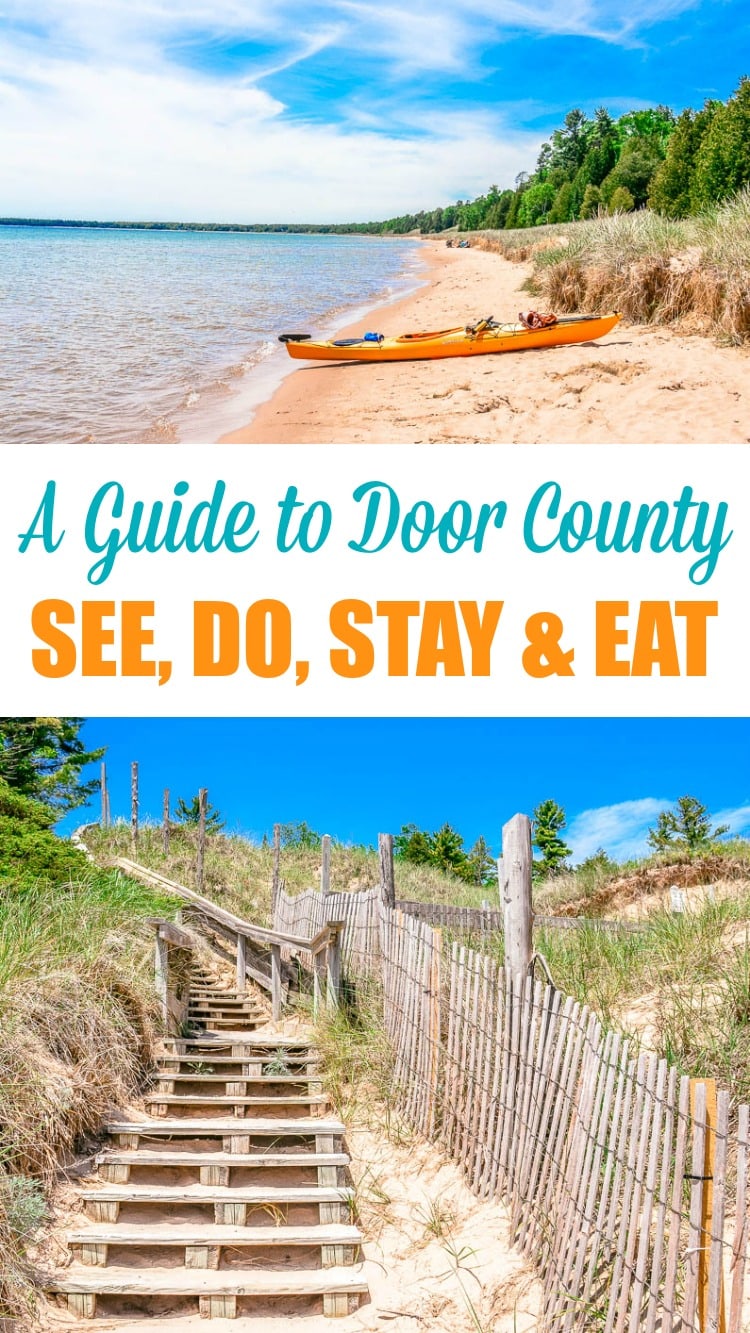 What to See
Cave Point County Park
If there is one "can't miss" place to see in Door County, it's Cave Point County Park in Sturgeon Bay. We asked our hotel for recommendations of scenic spots and Cave Point was the first mention. It certainly delivered! Since this is a county park, admission is free. We went for a short hike to take pictures, but this park would be ideal for a picnic and/or a kayak tour to see some of the picturesque sea caves.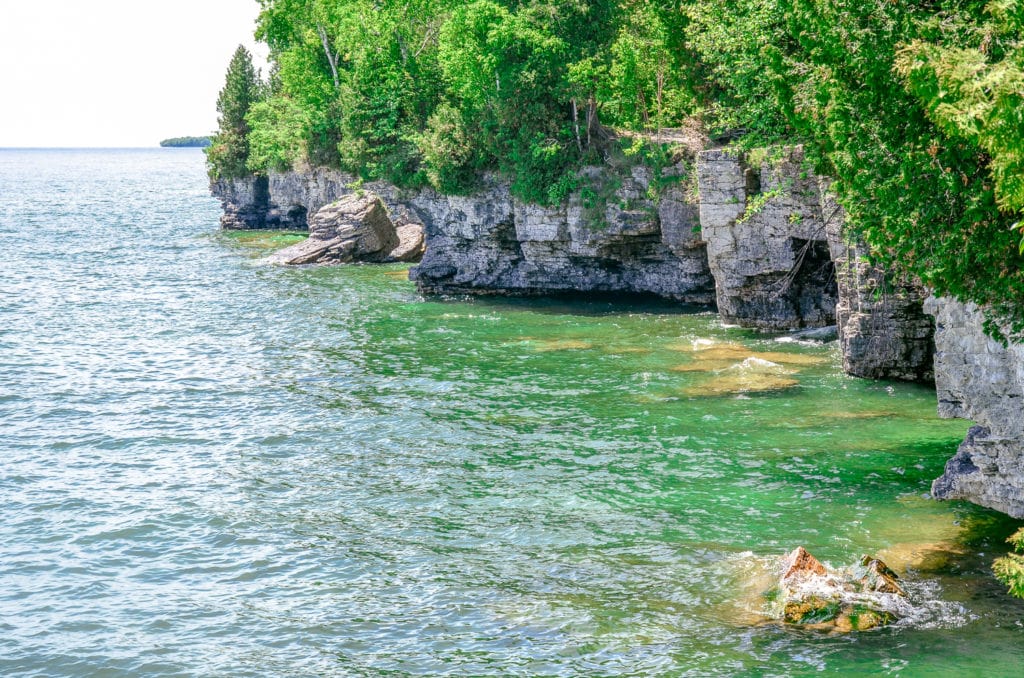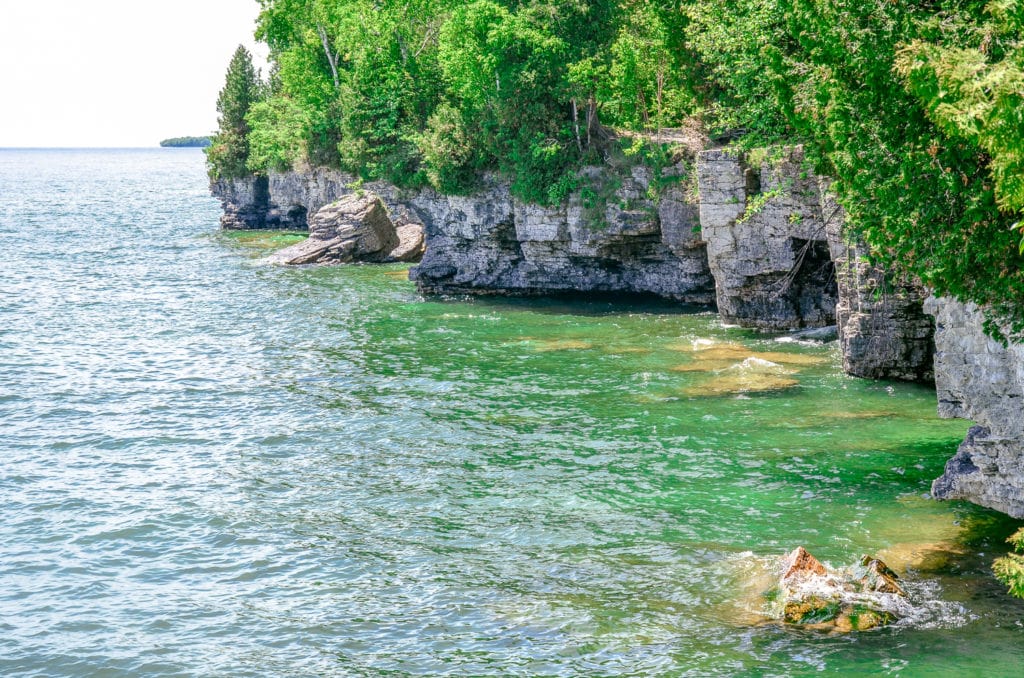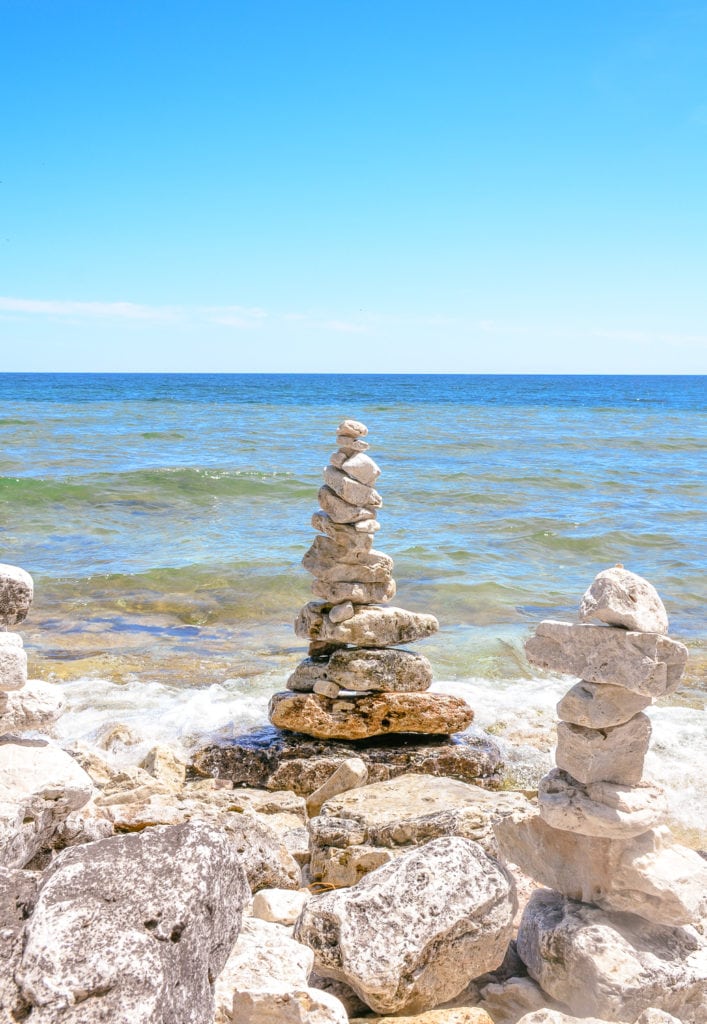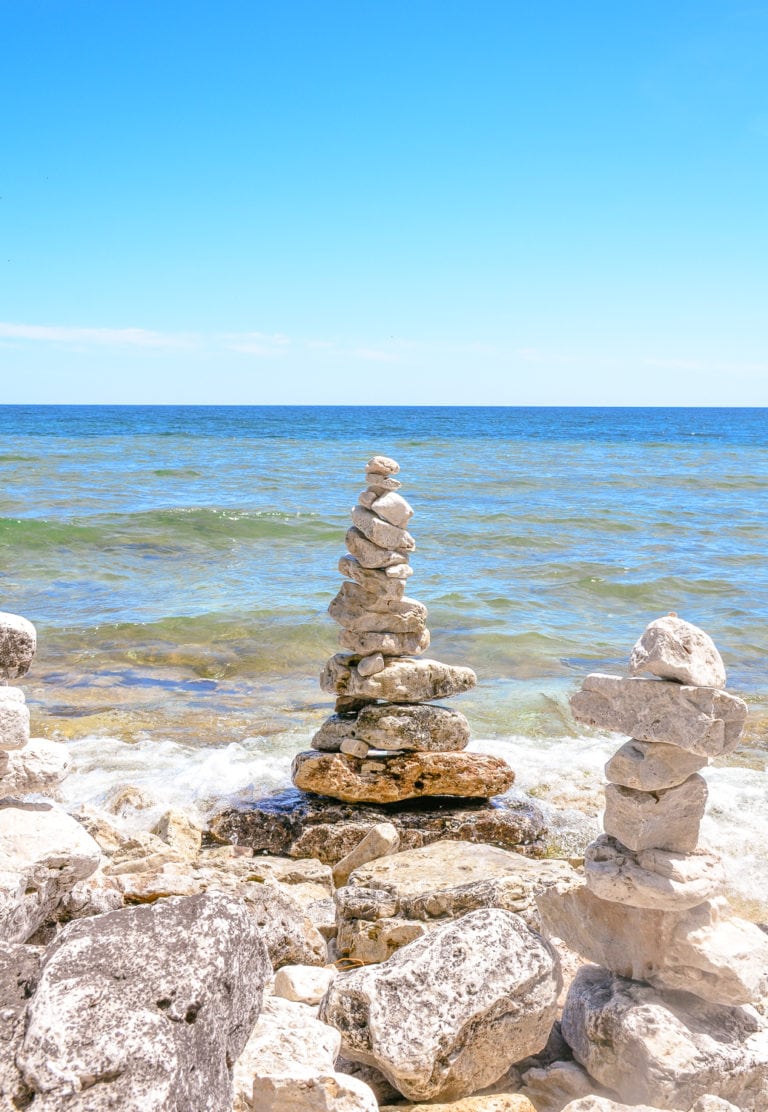 Whitefish Dunes State Park
If a beach day or extended hiking trails is what you're after, Whitefish Dunes State Park is located right next to Cave Point County Park. Giving their proximity, we stopped at Whitefish Dunes after our excursion next door and hiked one of the trails to the beach, which was quite stunning. Because this is a state park with on-site facilities there is a vehicle admission fee — we paid $5 for an hour, though a day pass is just $8/$11 (depending on your license plate).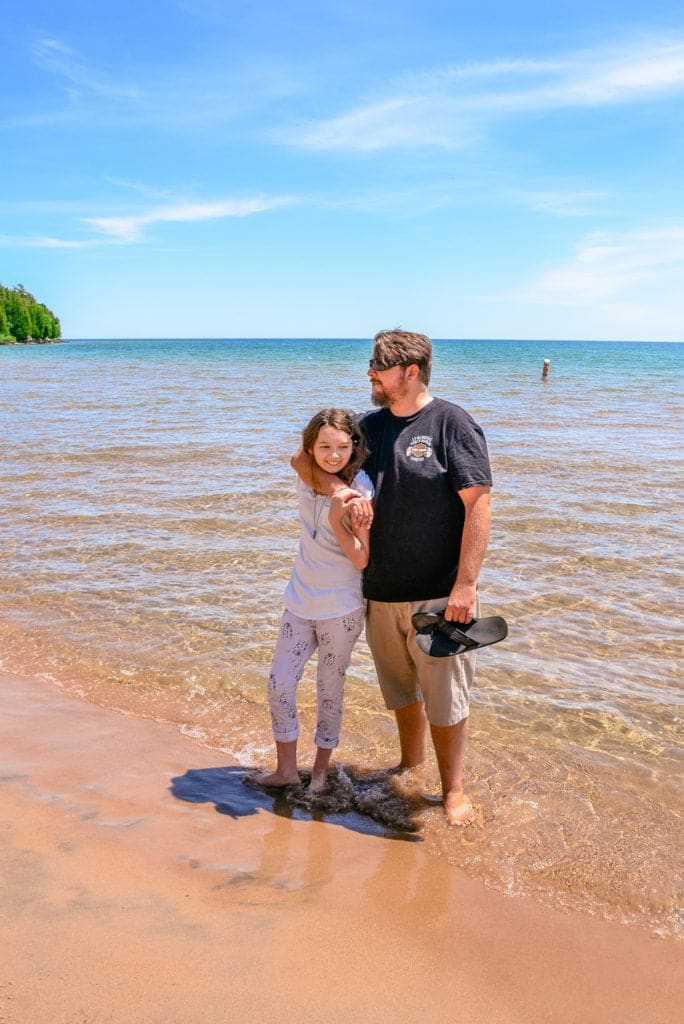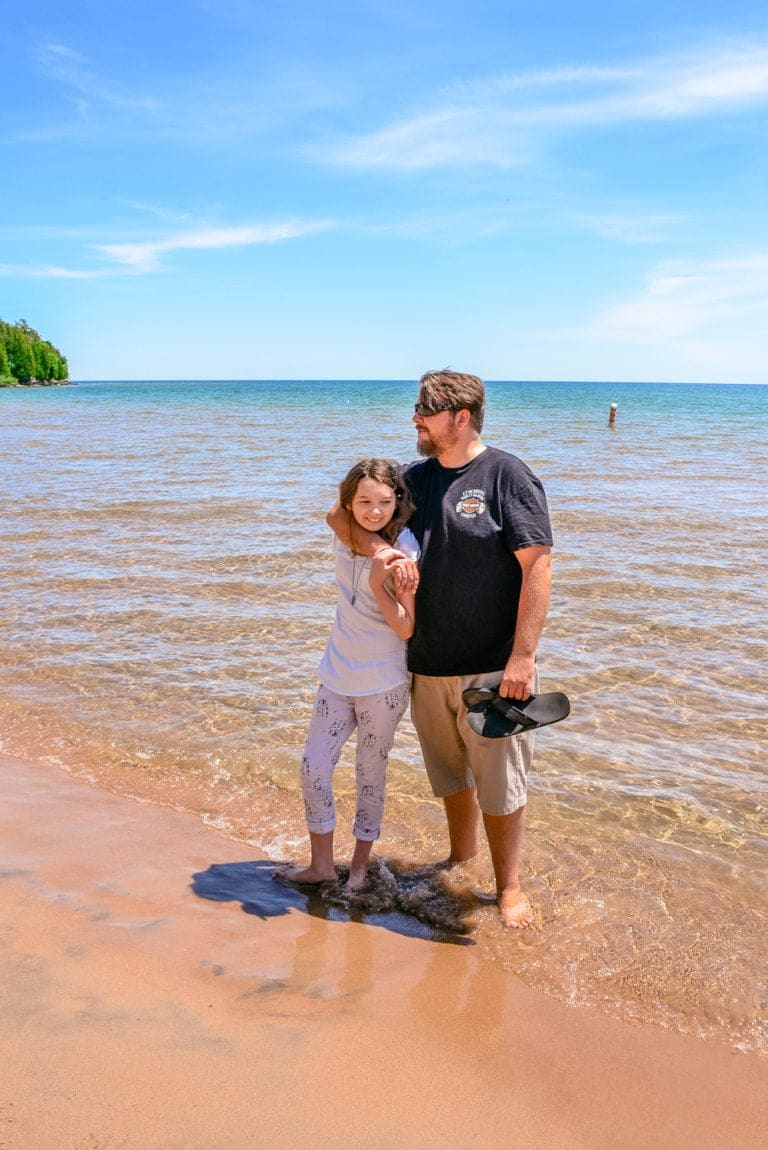 What to Do
Hands On Art Studio
When my daughter found out there was a DIY art studio in Fish Creek, she begged us to check it out. I expected this to be an activity where we sat back and watched her make some crafts, but Hands on Art Studio turned out to be so much more than that! The craft options are endless, with both children an adults having the opportunity to create art ranging from glass and mosaics to ceramics and metal work. We settled on two projects: A mosaic moon for my daughter's room(her pick) and a painted birdhouse.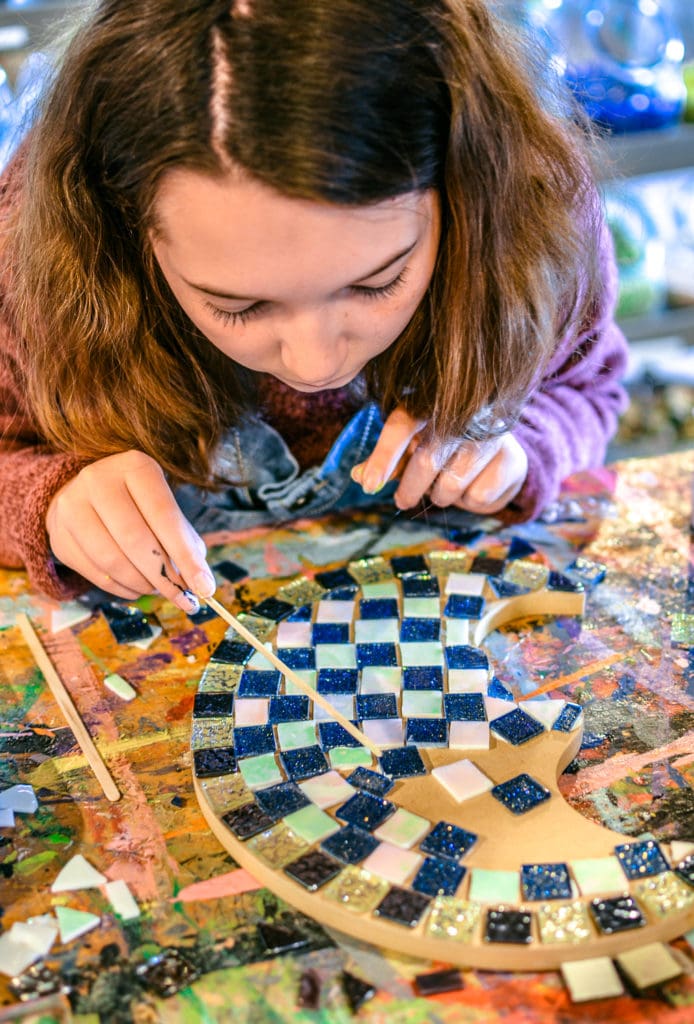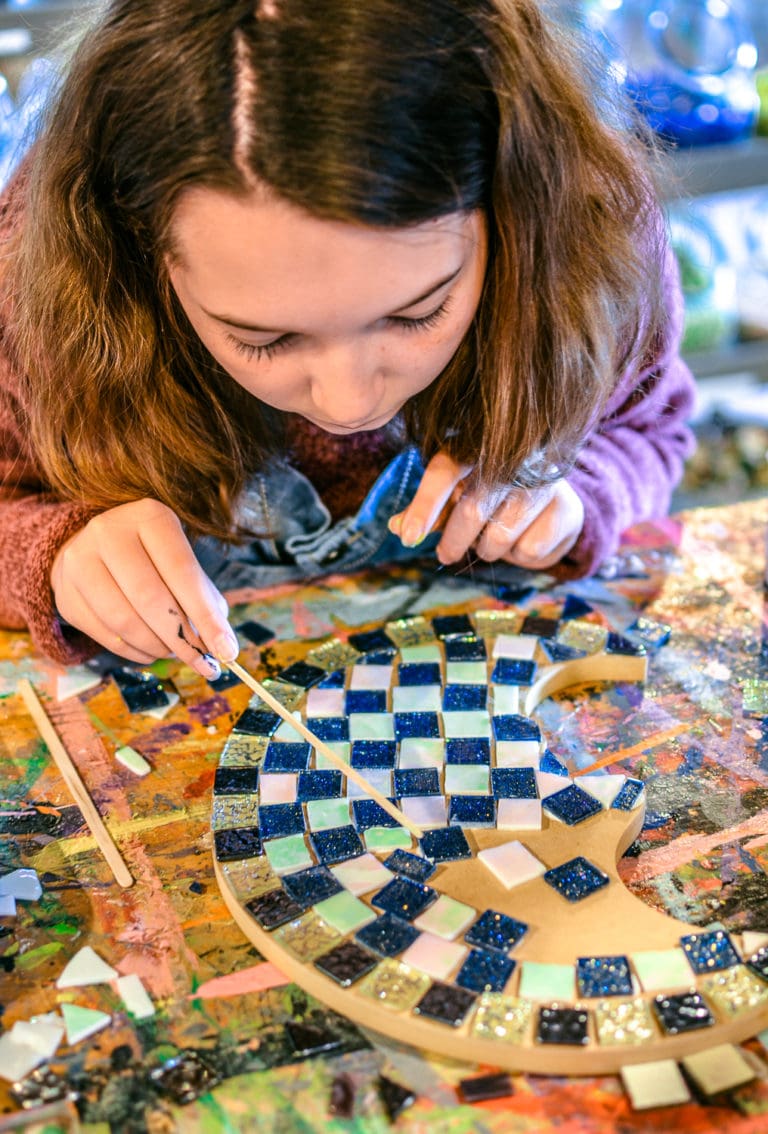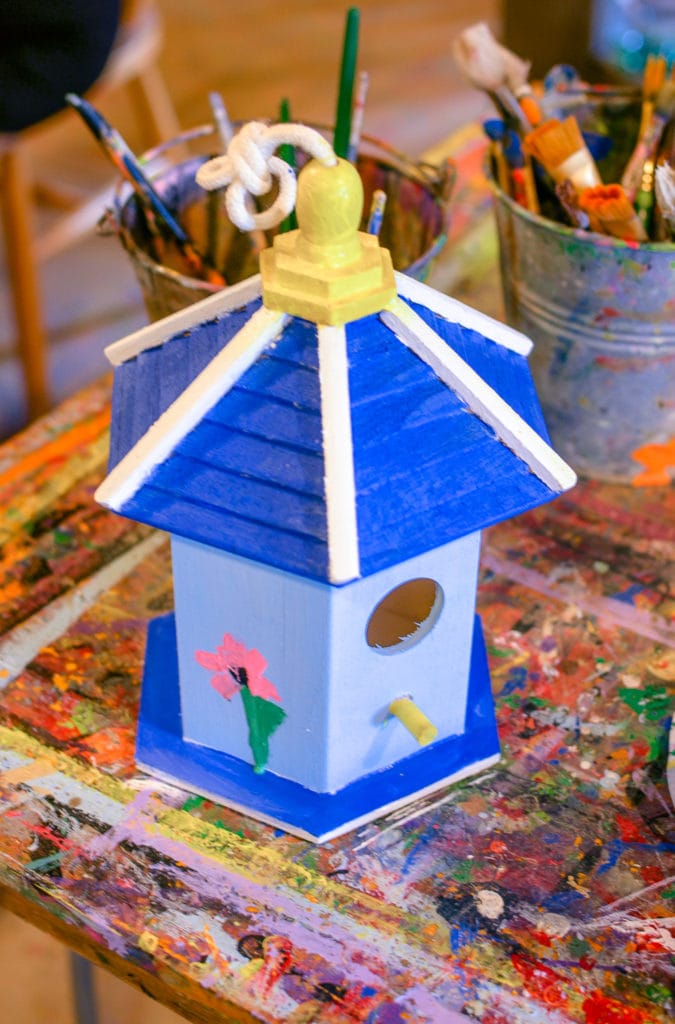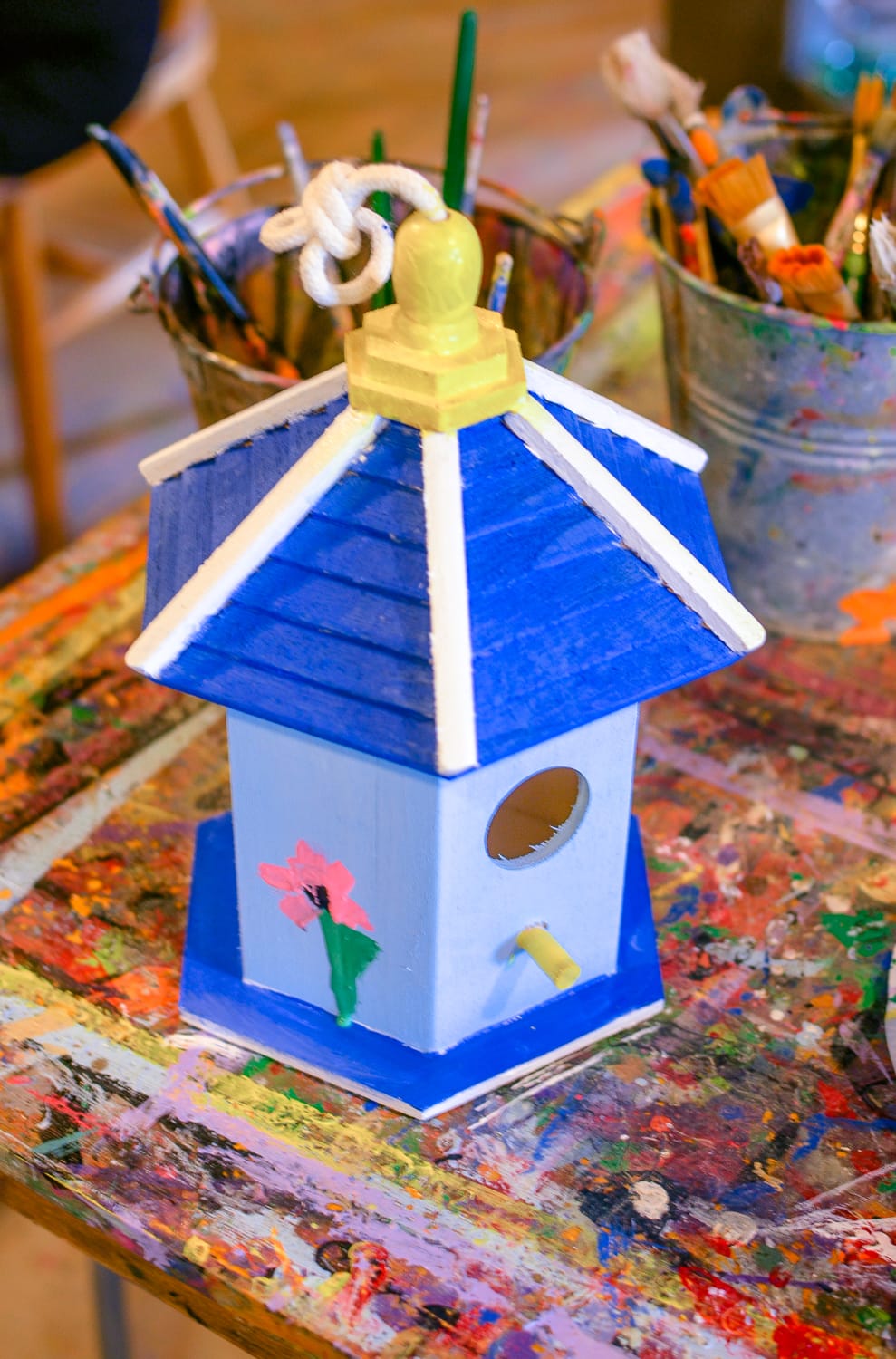 All participants pay a $7 fee for use of the studio's tools — additional fees are per project. My birdhouse was $15 and our daughter's moon was around $40 with the grout. Certain projects require pickup the next day, so make sure to plan accordingly.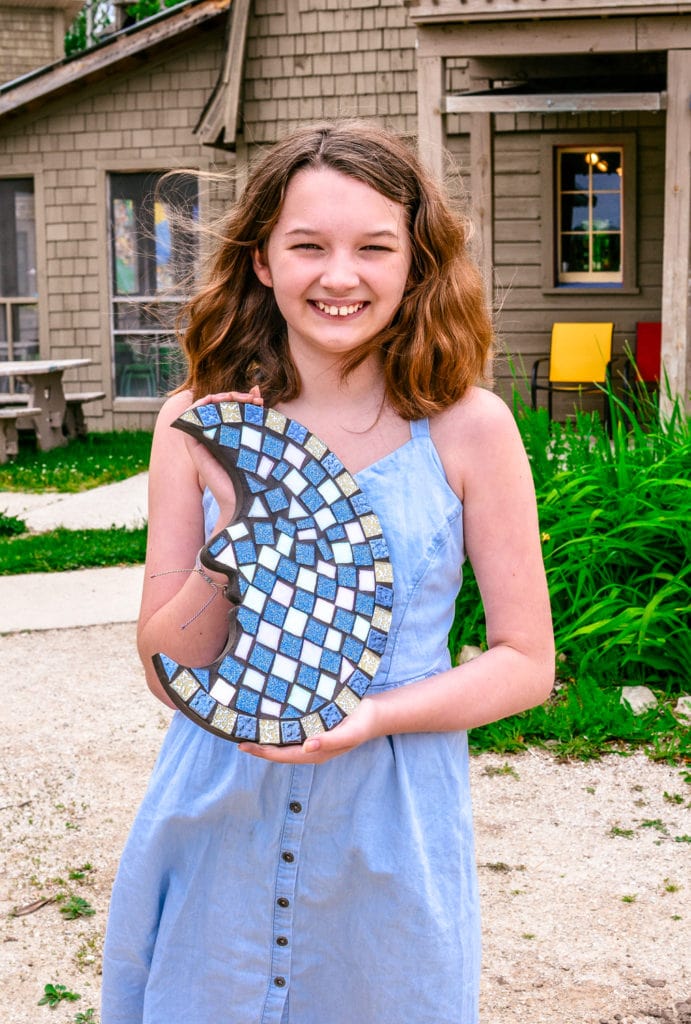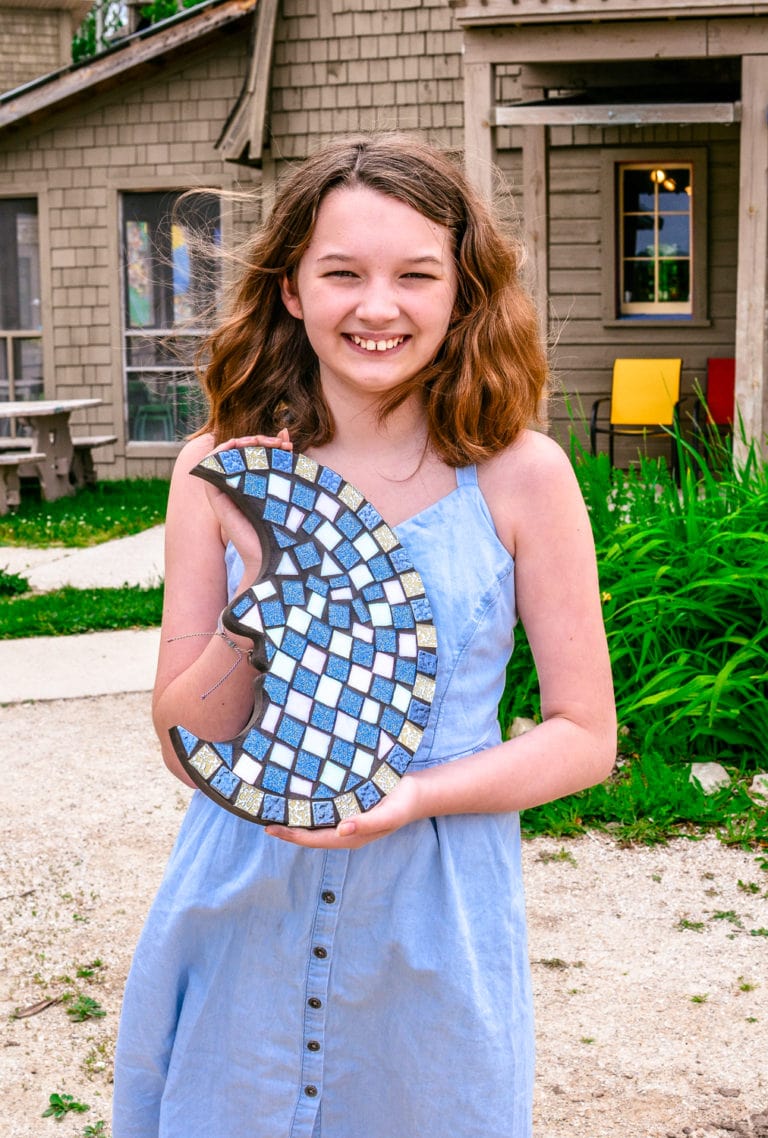 Tip: Don't miss feeding the animals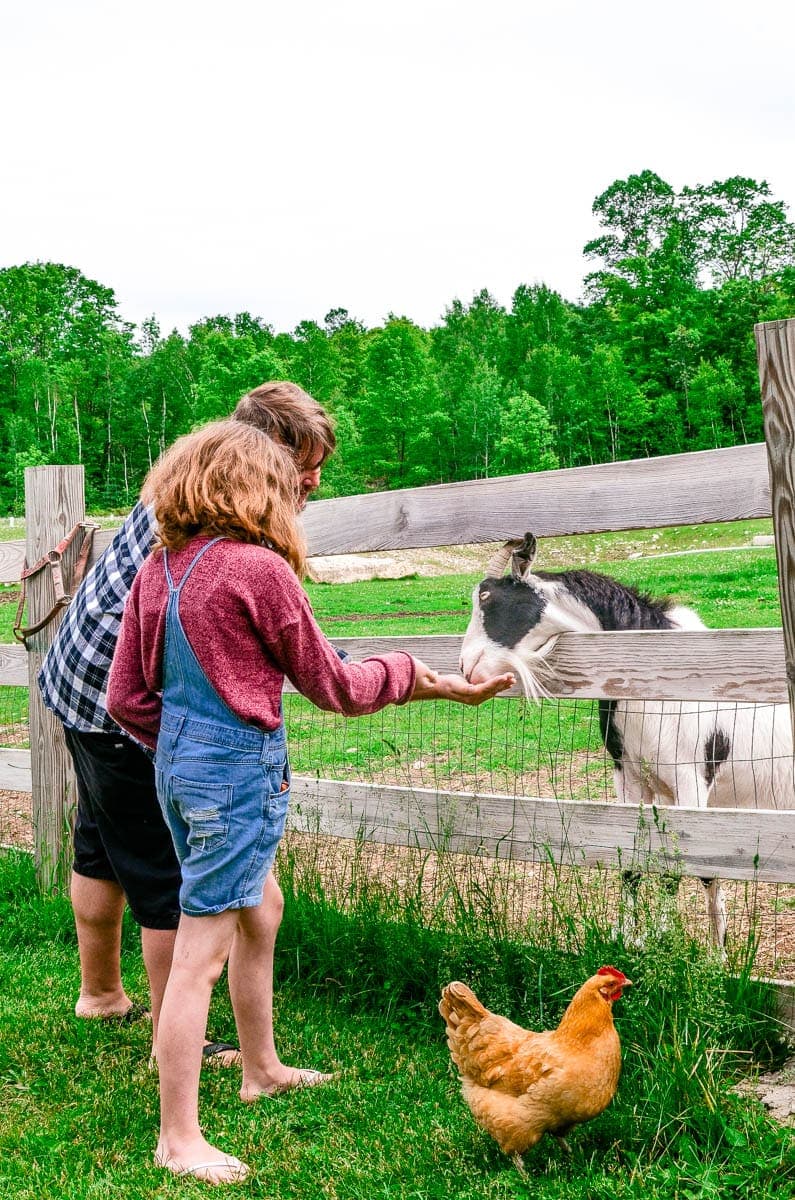 Renard's Cheese Tour
Because both my daughter and I are die-hard cheese fans, we had to stop at Renard's in Sturgeon Bay for some fresh cheese curds. The event was actually the first thing we did after we arrived in Door County. I don't want to admit to how many pounds of cheese we bought to last us through the week, but it was more than enough to satisfy the three of us. Renard's offers free daily cheese and wine tastings, so you can sample before you buy. For a more in depth look at the cheese-making process, Renard's offers Cheese Factory Tours for $3, Monday though Friday with advanced reservations.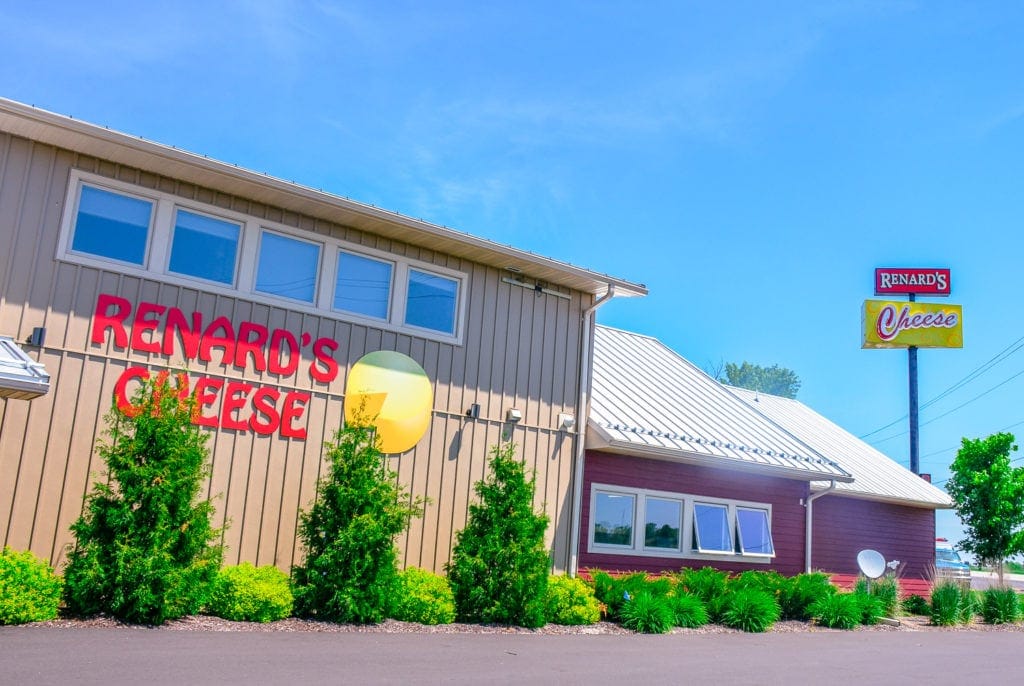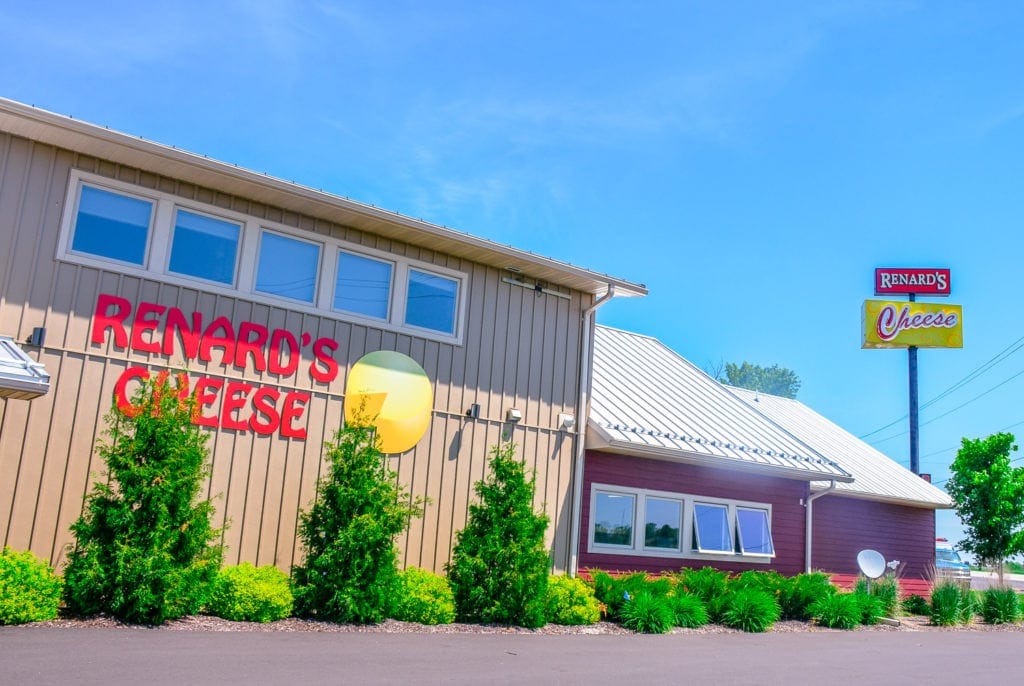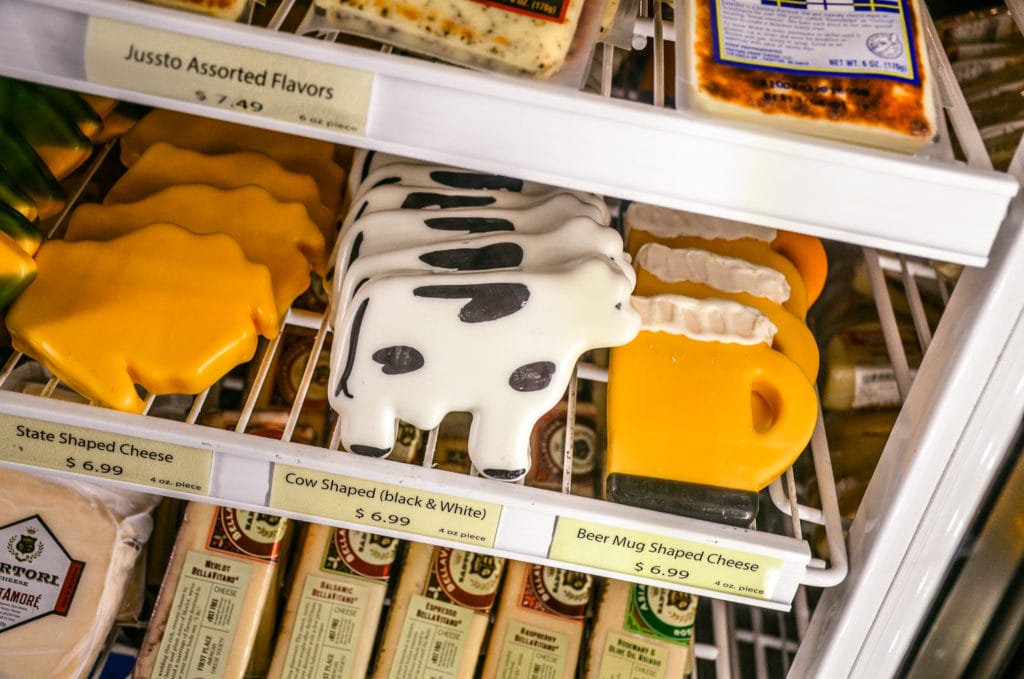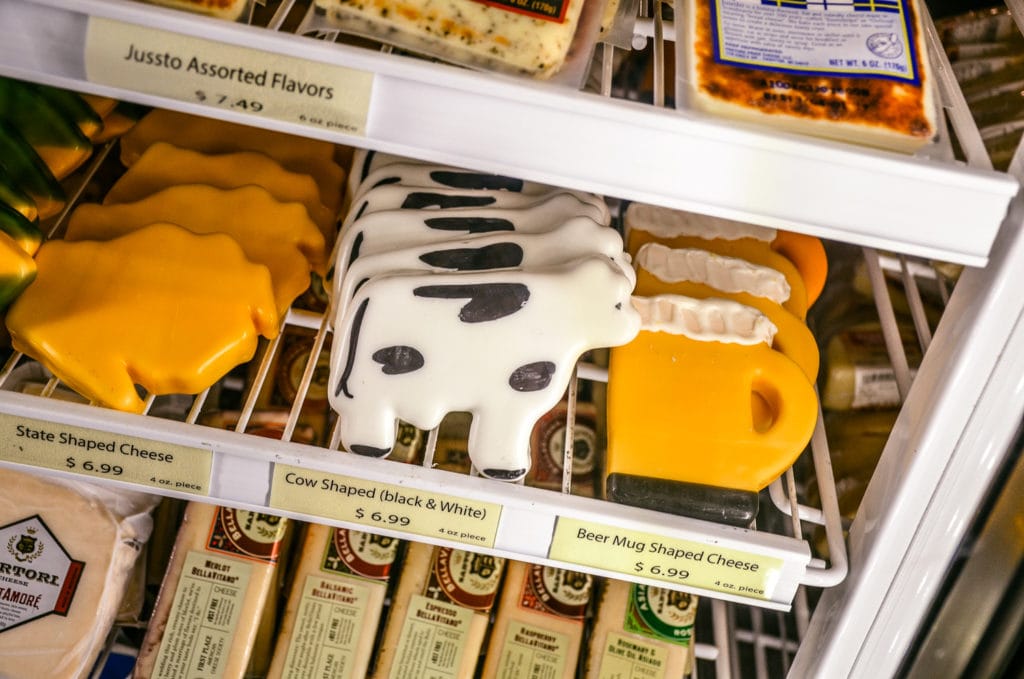 Where to Stay
Bridgeport Waterfront Resort
We made our home base at Bridgeport Waterfront Resort in Sturgeon Bay and couldn't have asked for a better location or accommodations. We stayed in a two-bedroom suite with two separate bathrooms (master had a whirlpool tub!), a kitchen and living room with fireplace. It truly felt like home! The location in Sturgeon Bay was ideal for day trips to the neighboring towns of Door County.
Tip: Don't miss the sunsets!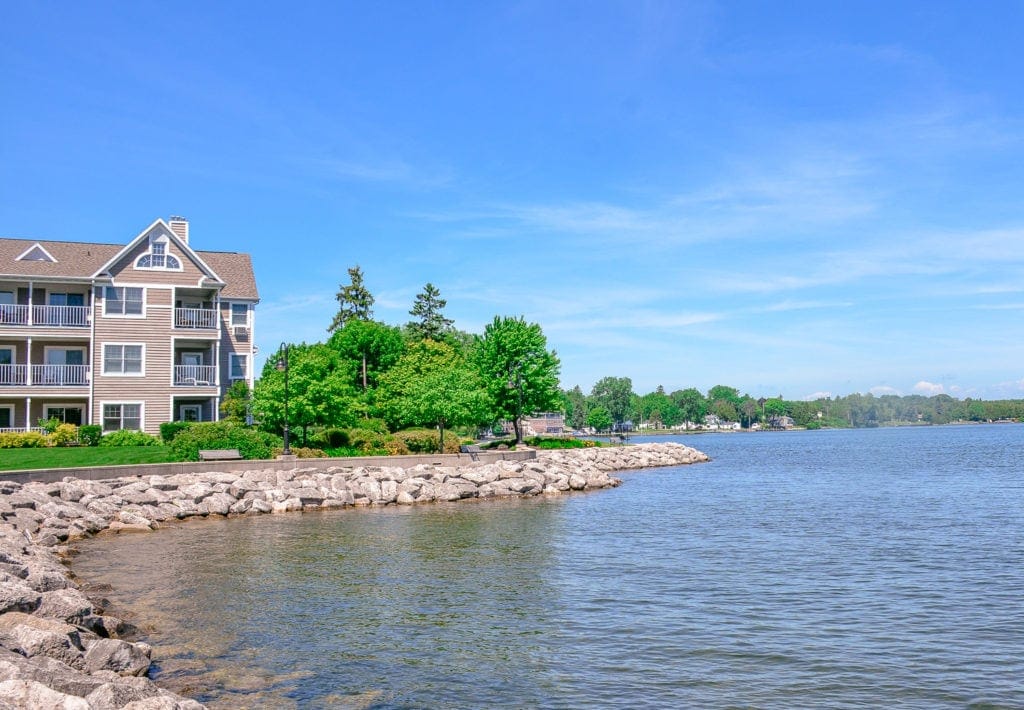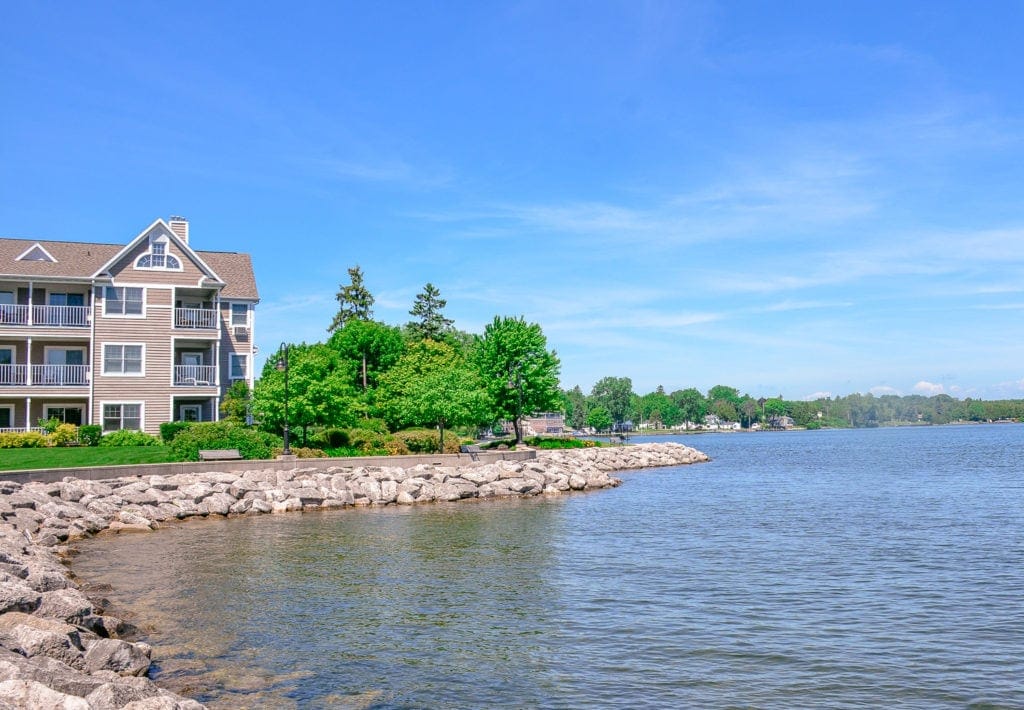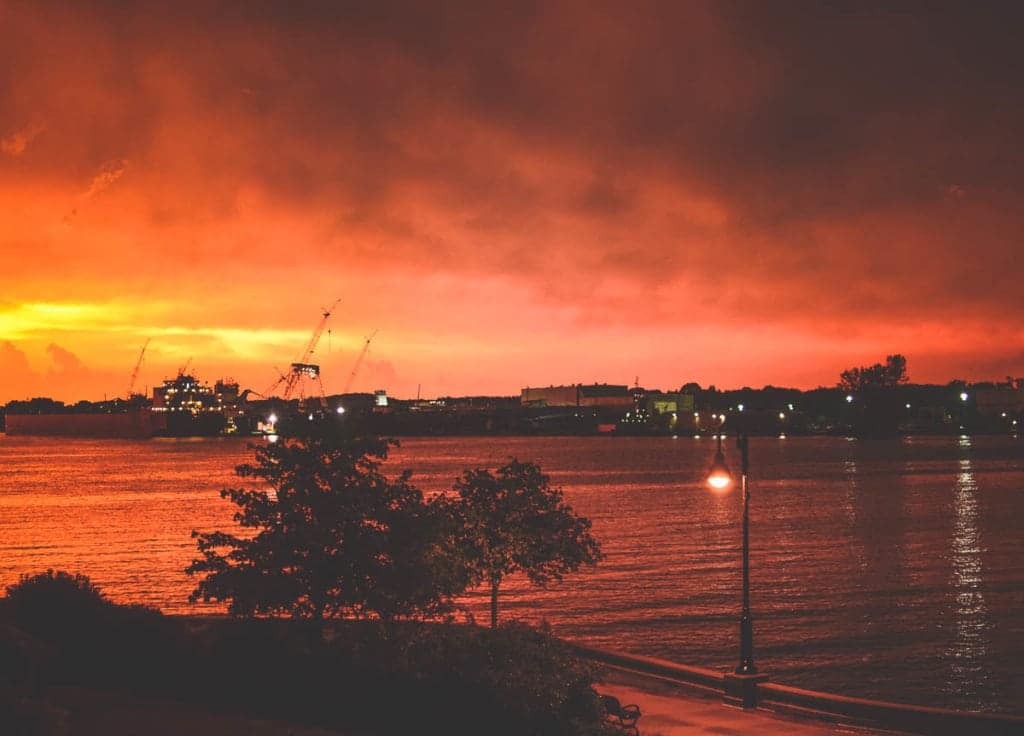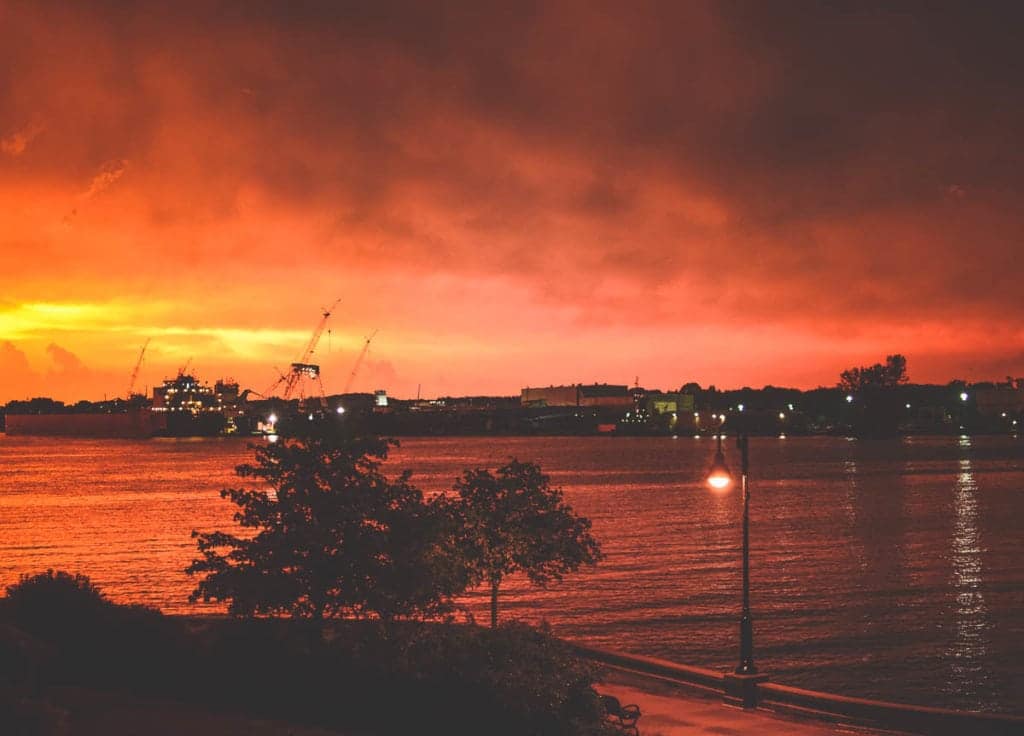 Where to Eat
Al Johnsons
It seemed that whenever we mentioned to someone that we were planning a trip to Door County they would insist that we stop at Al Johnson's Swedish Restaurant and Butik in Sister Bay ... "where there are goats on the roof!" We were all intrigued, so of course we paid a visit, and in addition to seeing the famous goats on the roof, we had a fantastic meal. I now see why Al Johnson's is a must-visit.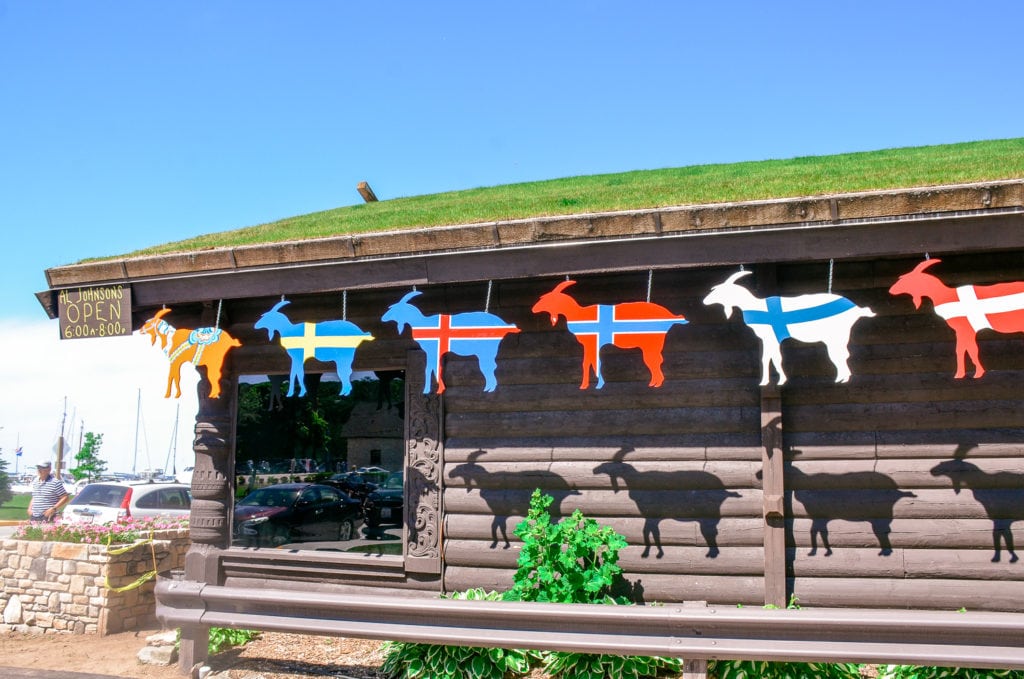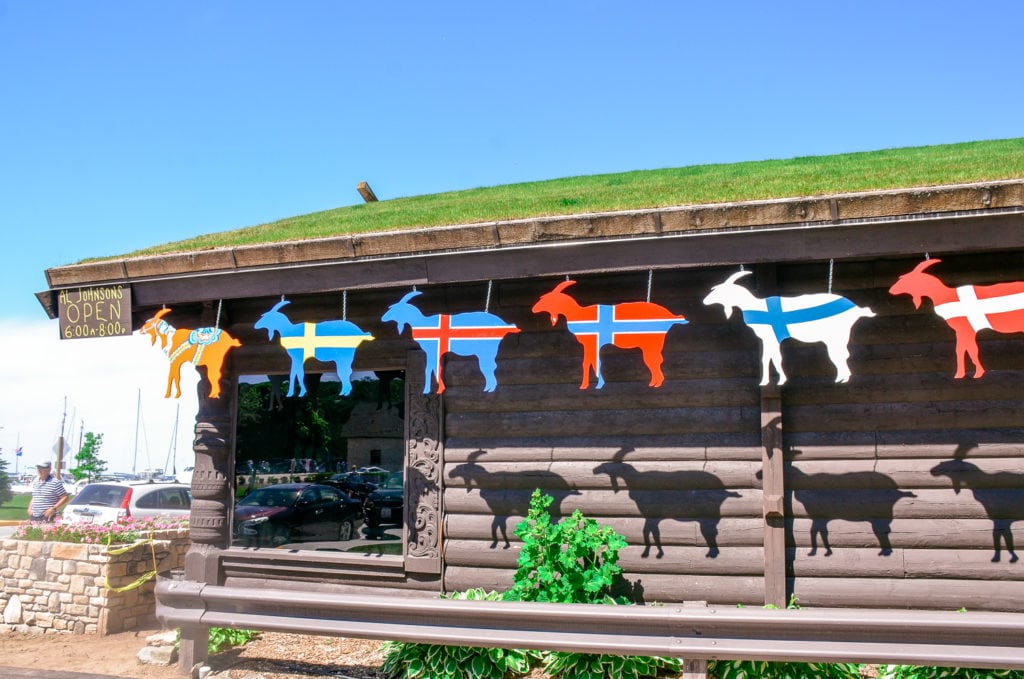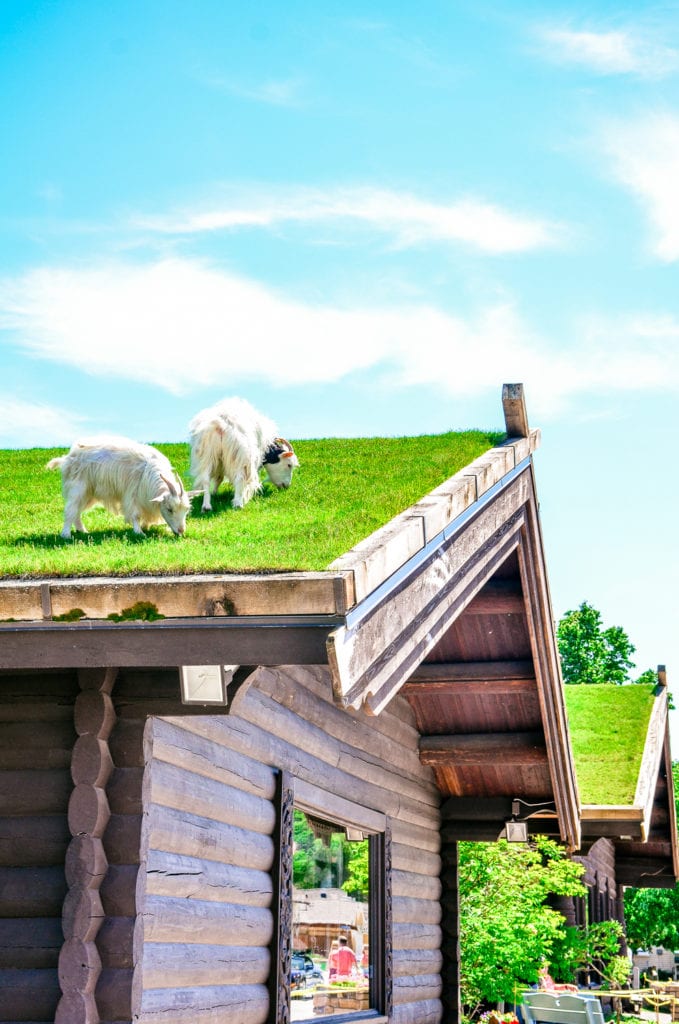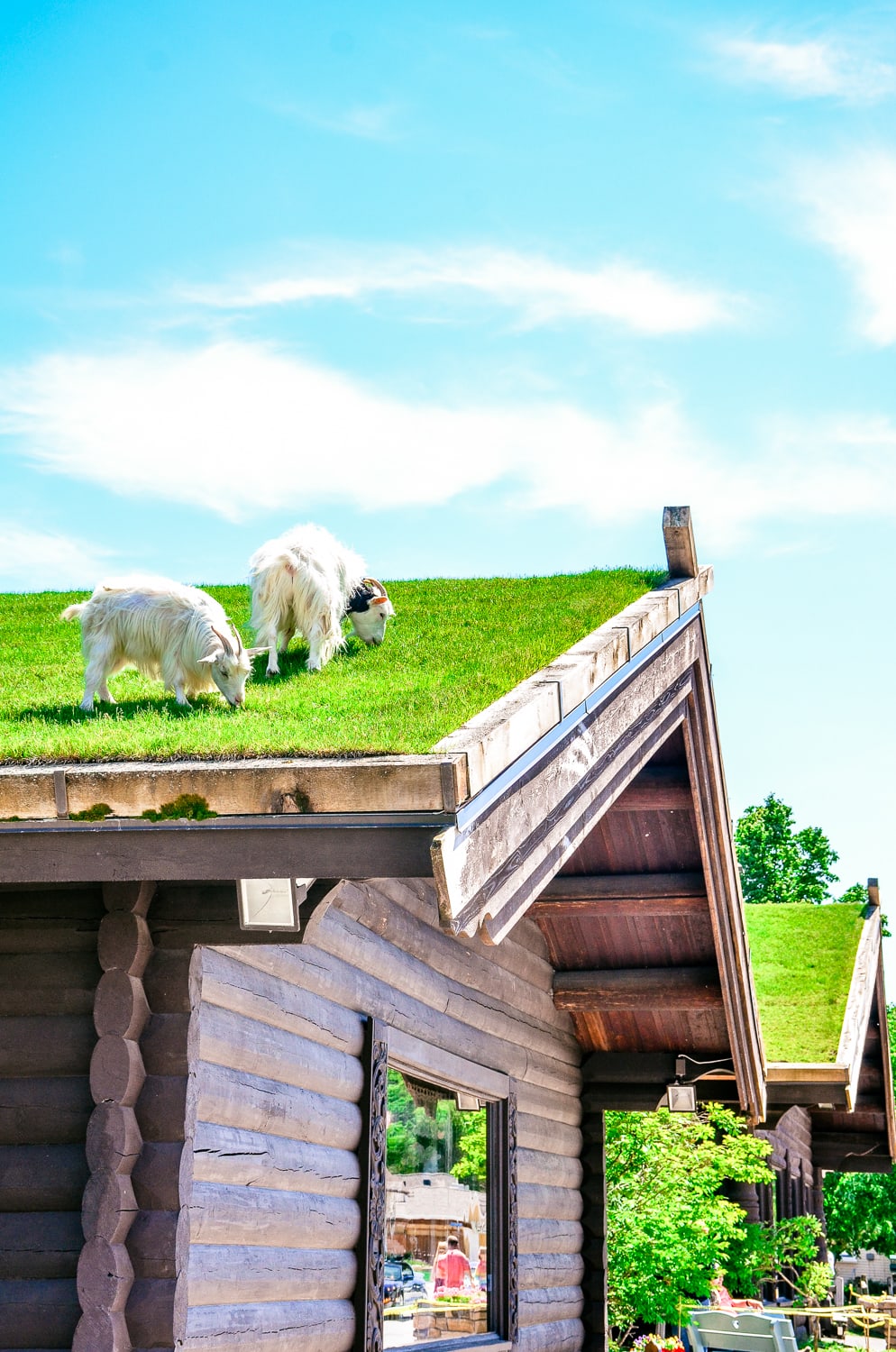 Fish Boil
Fish boils are a culinary tradition in Door County, and you can't not attend at least one while you're in the area. We decided on Pelletier's Restaurant & Fish Boil in Fish Creek because they offered the classic fish boil nightly, versus other restaurants that host only on the weekends. Personally, I'm not sure it could get much better than Pelletier's as we enjoyed our boiled fish, baby red potatoes, sweet onions with melted butter, coleslaw, Bavarian dark rye and cherry pie immensely. All the food we ate in Door County was excellent, but the fish boil was the highlight of our trip.
Tip: Don't miss the "Boil Over", 30 minutes before seating.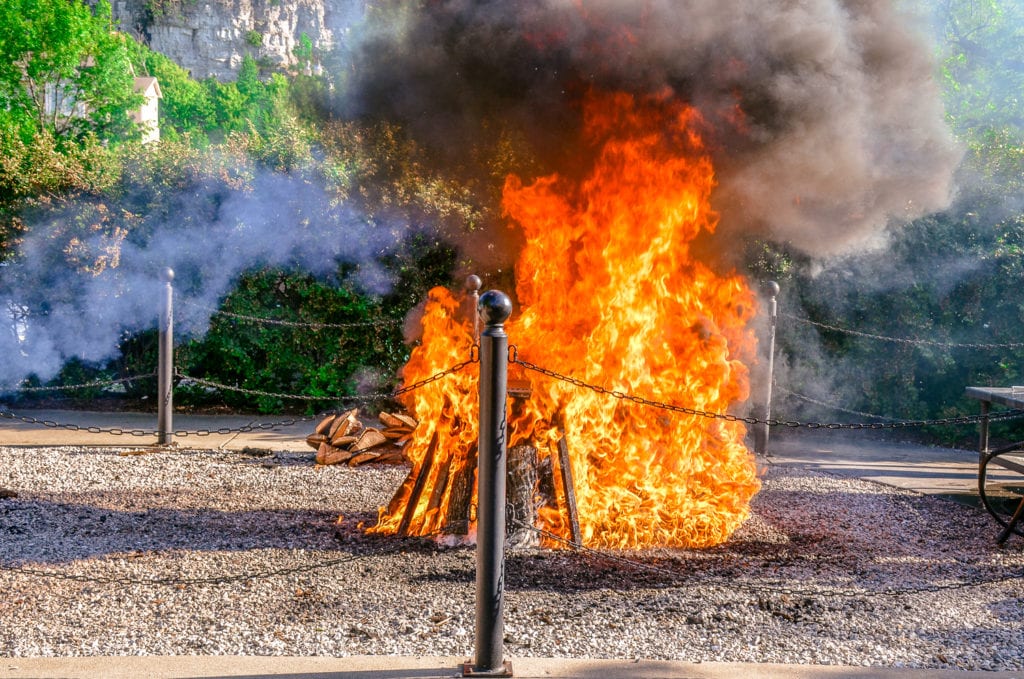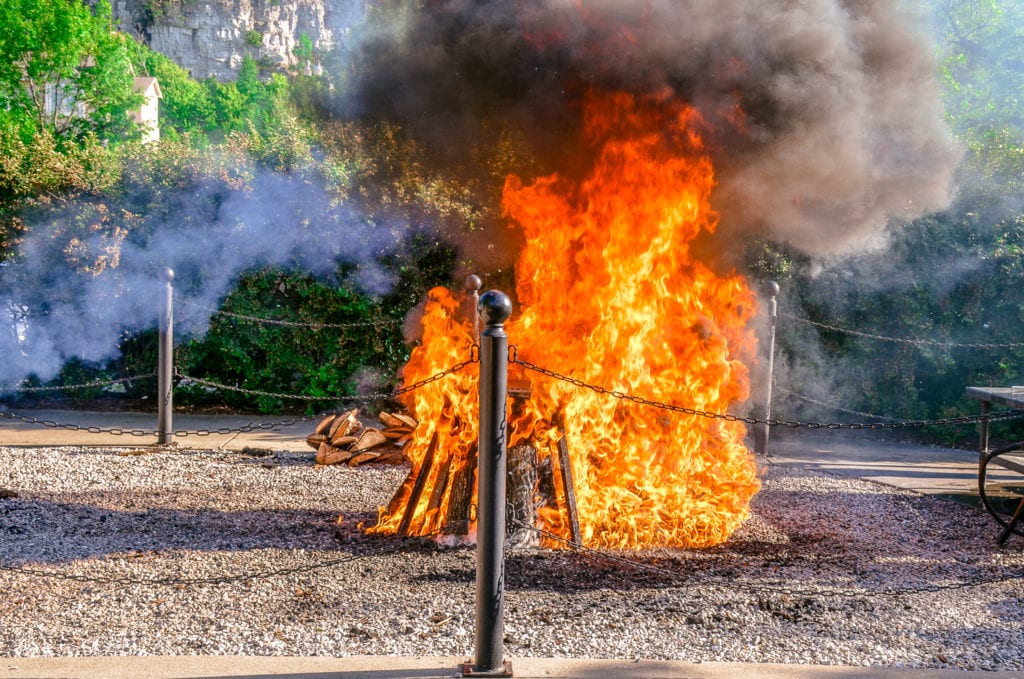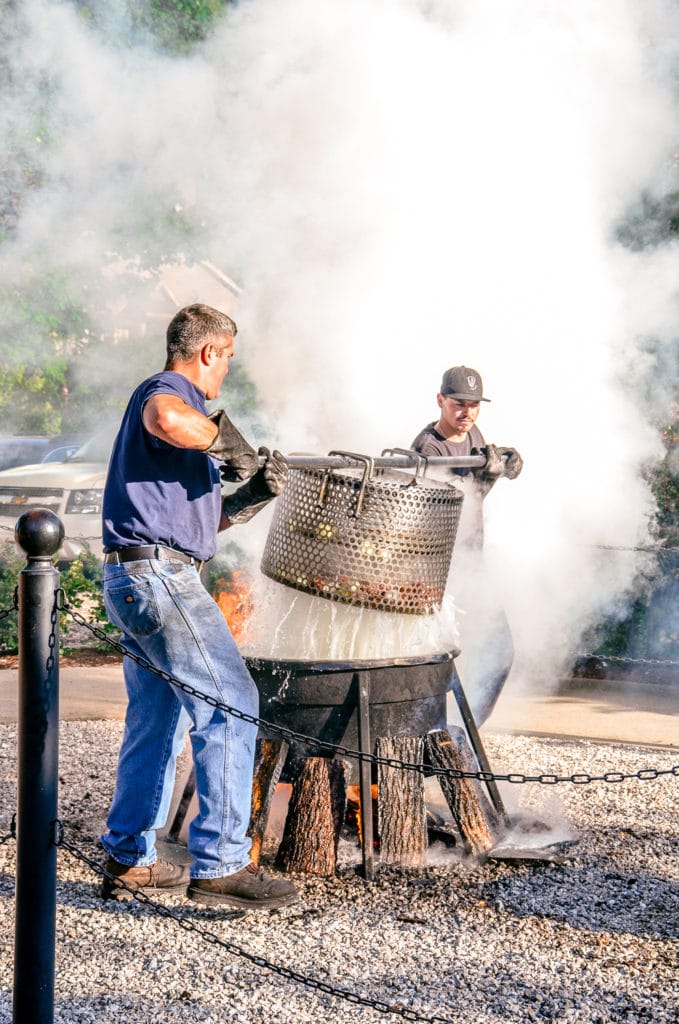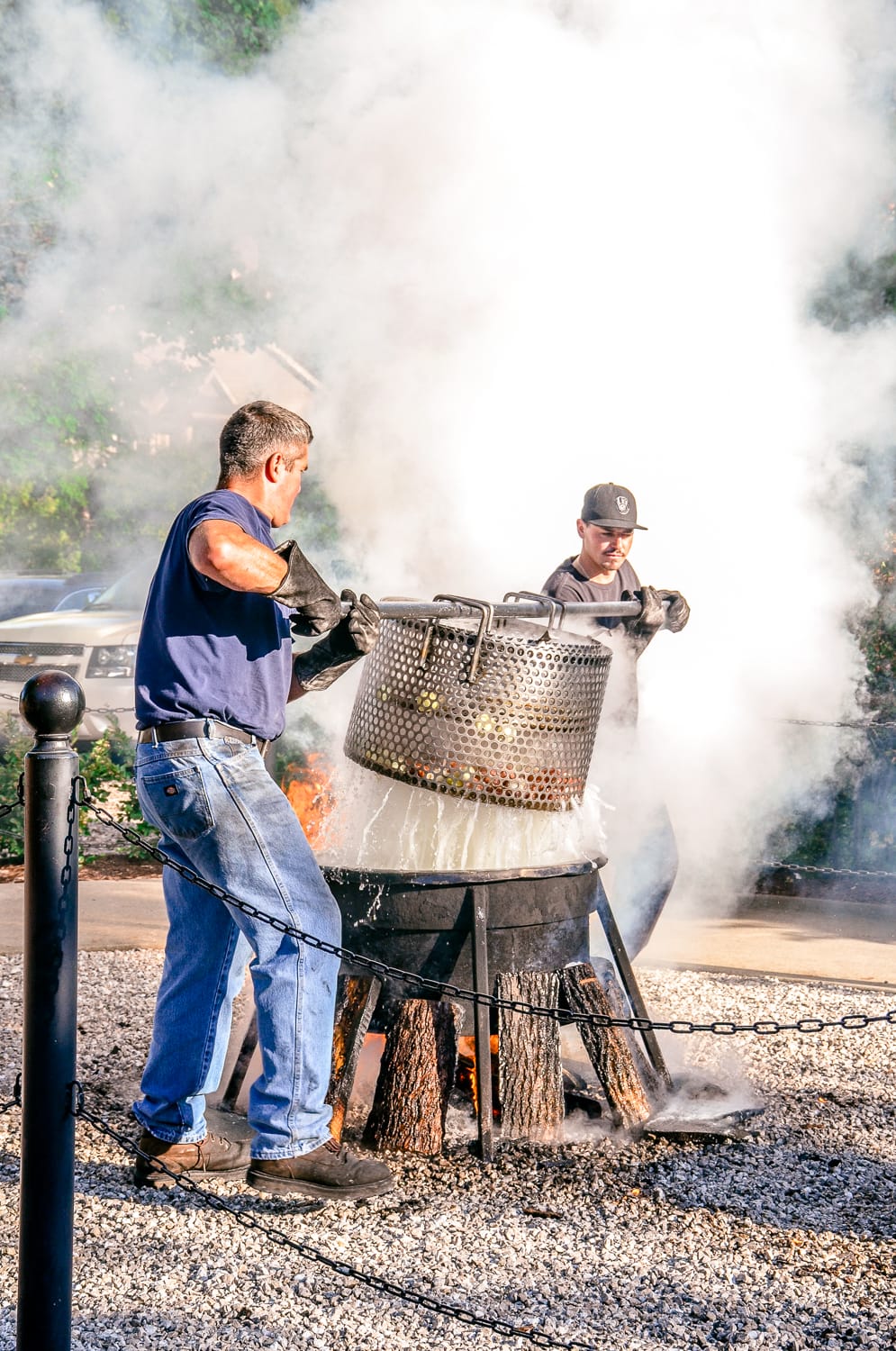 For more photos from our trip to Door County, be sure to check out my Instagram along with hashtags #travelwi and #doorcounty. You can also follow @TravelWisconsin and @DoorCounty, as well as @MyDoorCounty on Twitter.
Have you been to Door County, WI? What are your fave activities?
Special thanks to Travel Wisconsin & Door County for hosting our visit. All opinions are my own.