Since I've become a parent, I have discovered the real magic at Walt Disney World: Epcot's World Showcase. Throughout the course of a day, you can eat and drink your way around eleven countries -- and if that isn't magical, I don't know what is! For this traveler and foodie, the World Showcase is my haven, and while I love visiting the Disney parks with my daughter, this is one activity that's best ventured sans kids. Disney has fabulous child care services at their deluxe resorts, and if you're traveling with family, this would be a great time to utilize grandma. 😉
The key to successfully eating and drinking around the World Showcase is moderation. Remember there are eleven countries, so pacing is important. Share drinks to maximize your chances of hitting every country -- and save a little money in the process.
Here are my picks for the best drinks and snacks around the World Showcase at Epcot: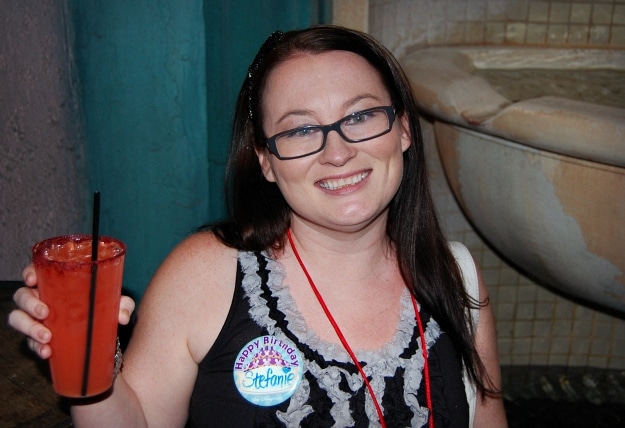 Best Epcot Snacks
Mexico
Drink: Margaritas in Mexico are a no-brainer, and thankfully they're very easy to find. Outside on the causeway, pre-made frozen margaritas are available at the Margarita stand and at La Cantina de San Angel quick-service. Each location has different flavors, so you might want to scout out both before making a final decision. For the crème de la crème of margaritas, head inside the Mexico pavilion to La Cava Del Tequila -- this is where you will find one of my all-time favorites, the Avocado margarita.
Snack: Churros from La Cantina de San Angel are a cheap and portable snack -- if you need something a little more filling, share a plate of nachos.
Norway
Drink: Not too many drinks come to mind when I think of Norway; the best you're going to get at this stop is a Carlsberg Beer from the beer cart along the causeway.
Snack: School bread! Do not pass by Kringla Bakeri without trying this amazing creme filled pastry topped with coconut. Nom nom!
China
Drink: China's alcoholic beverages  are often overlooked, but the Green Tea Plus Slush is really yummy at the Joy of Tea stand. Tsing Tao Beer is good if you're looking for a draft, and if you want to go non-alcoholic at this stop, try the Strawberry Oolong Tea Bao Bing.
Snack: Lotus Blossom Cafe has a nice variety of egg rolls and pot stickers. Good drinking food!
Germany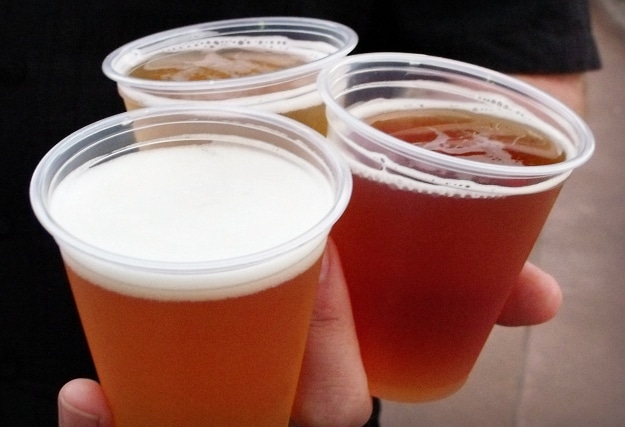 Drink: You can't go to Germany and not have a beer. Radeberger Pilsner and Altenmunster Oktoberfest are on tap at Sommerfest and the Bier Stand, and if you're feeling particularly spirited, you can even get them served in a souvenir mug.
Snack: The same goes for a pretzel -- a must from the Bier Stand.
Italy
Drink: There are quite a few options in Italy, depending on your pace at the half-way point. The Gelato Stand has a super delicious Italian Margarita, made with Limoncello and Grappa, and then there is always the Bellini -- a personal favorite of mine. Moretti Beer and a selection of wine is available at the Tutto Italia kiosk.

Snack: If you feel like you need something substantial to eat, the pizza at Via Napoli is the best on property. It's easy to split a pie between a few people. Tutto Gusto Wine Cellar has a section of cured meats and Italian cheeses if you're looking for something light to nosh on.
United States
Drink: Four words -- Frozen Red Stag Lemonade. Get it at Fife and Drum Tavern.
Food: Meh. I've never been a fan of the food from the United States pavilion. I'd skip this spot and save room for Japan.
Japan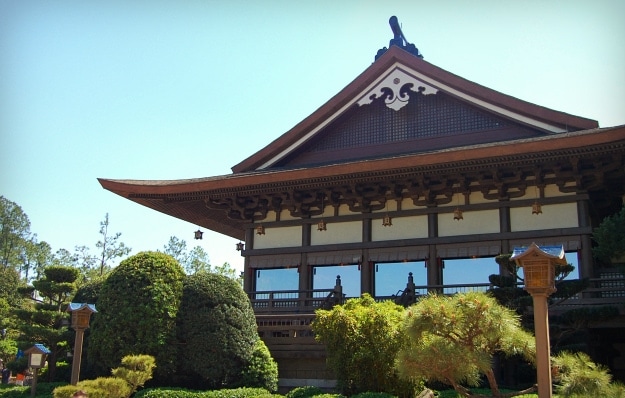 Drink: Grab a Kirin Ichiban, Plum Wine or Sake at Katsura Grill. For non-alcoholic refreshment, try a bottle of Ramume  -- flavored Japanese soda.
Food: Japan has one of my all-time favorite table service restaurants, Tokyo Dining at Epcot. If you need a place to sit down and relax, this is a great option because you can order sushi à la carte for under ten bucks a roll.
Morocco
Drink: Casa beer is the only authentic beer on draft at Tangierine Cafe -- other than that, nothing stands out as a must-have, so save yourself for France.
Snack: The baklava at Tangierine Cafe is dynamite, as is the Shawarma Platter ... but I doubt you're that hungry!
France
Drink: I'm sure you've heard about the Grey Goose Slushie at Les Vins des Chefs de France. The reviews are right, it's pretty awesome. Definitely one of those drinks you can miss, even at ten bucks a glass.
Snack: ANYTHING from Boulangerie Patisserie.
United Kingdom
Drink: Everyone goes for beer in the UK (for good reason), but I've heard excellent things about Pimm's Cup and the Welsh Dragon at the Rose and Crown Pub.
Food: Fish and Chips probably sound good about now. The ultimate bar food.
Canada
Drink: Oh Canada! What are we going to do with you? The last stop is a bit lackluster -- but that might be a good thing! Moosehead or Labatt Blue are about as good as it gets.
Snack: Sadly, Canada stopped selling the best World Showcase snack years ago -- the Beaver Tail! I've heard there's a petition to bring it back. You're pretty much out of luck if you need a snack, but getting back to the UK or France is just a stone's throw away. I would suggest a fine meal at Le Cellier for another occasion; e.g., when not eating and drinking around the World Showcase. The Mushroom Filet is that good.
Clearly, you want to be responsible on your trek around the world -- so don't overdo it! Thankfully, Disney has complimentary transportation to get you safely back to your Walt Disney World resort.
Special thanks to Walt Disney World for providing me with a complimentary park hopper ticket during the #DisneyGlobalEvent. All opinions are my own.