It was my birthday.  I was in Epcot.  And there was only one place I wanted to celebrate-- La Cava del Tequila in Mexico for one of their signature margaritas.
Ole!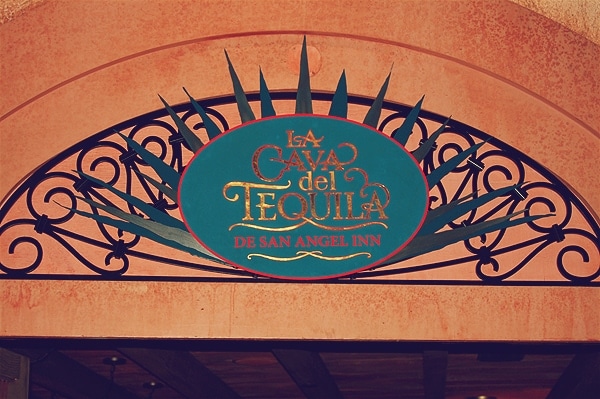 I'm not going to lie, the margaritas here aren't cheap. Starting at $12.50, each one will set you back almost $15 after tip. That's why I reserved going here for a special occasion-- my 29th birthday.
That's my REAL 29th b-day by the way.
First up was the Blood Orange Margarita. I took the bartenders recommendation for this over the Hibiscus Margarita.
It was good. And strong. Yum!
At least I know I'm getting my monies worth.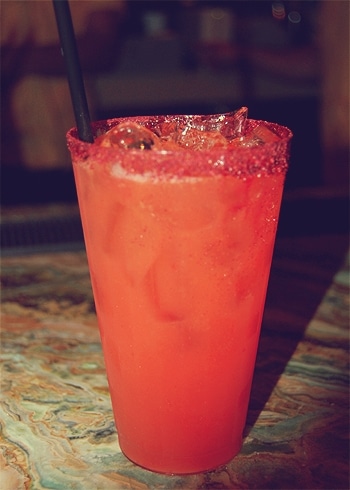 A birthday margarita for the birthday girl.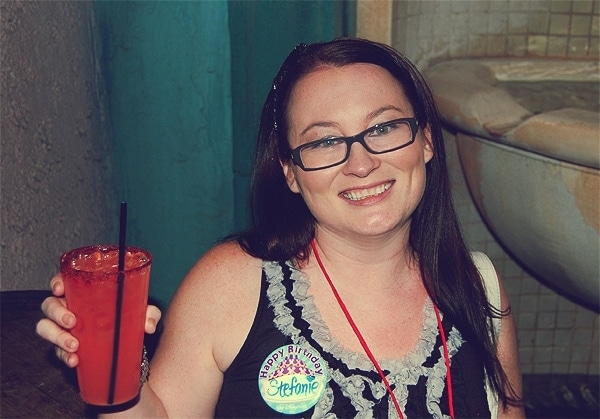 Then came along my friend Leigh and her family. Naturally, she joined in on the fun with a Blood Orange Margarita.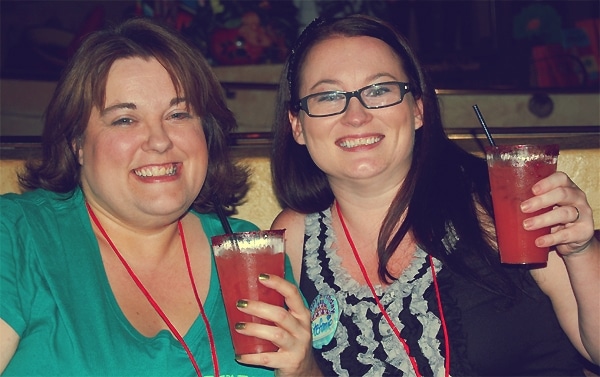 Leigh then treated me to another margarita. This time it was the creamy Avocado Margarita.
OMG. This is a winner. Double yum!!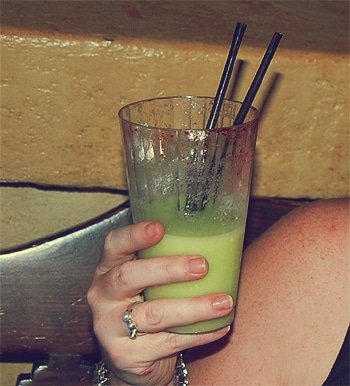 While we sucked down sipped our drinks, the girls played with the Mexican hats.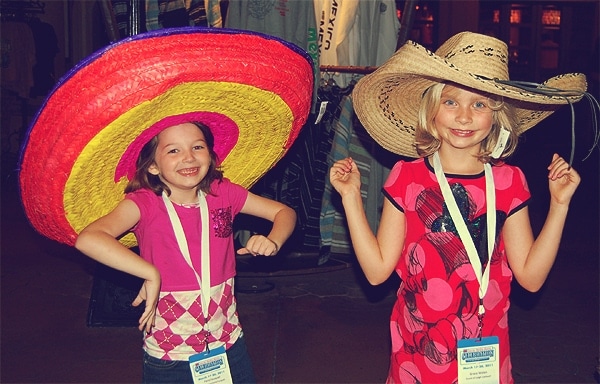 It was a good birthday.
La Cava del Tequila is located inside the Mexican pavilion in Epcot. It is directly to your right after taking the right ramp down to the lower level. It's a very intimate little bar with margaritas, tequila and small snacks. The bar can get VERY busy at peak times, especially if you want a table. I recommend just getting your drink to-go, like we did.
Here is the current margarita menu for La Cava del Tequila:
Wild Passion Fruit- El Mayor premium silver Tequila, ginger liqueur, passion fruit, mango nectar and fresh lime juice, served on the rocks with hibiscus Himalayan salt rim
Avocado - El Mayor premium silver Tequila, melon liqueur, fresh avocado, agave nectar, and fresh lime juice, served frozen with a hibiscus Himalayan salt rim
Pineapple- El Mayor premium silver Tequila, ginger liqueur, caramelized pineapple nectar, agave nectar and fresh lime juice, served on the rocks with a cactus-lemongrass Himalayan salt rim
Blood Orange- El Mayor premium silver Tequila, triple sec, a sweet-tart mix of blood orange juice and hibiscus syrup, served on the rocks with a hibiscus Himalayan salt rim
Hibiscus- The perfect mix of El Mayor premium silver Tequila, hibiscus syrup, agave nectar and fresh lime juice, served on the rocks with a hibiscus Himalayan salt rim
San Angel Inn- A tradition in Mexico City since 1963. El Mayor premium silver Tequila, orange liqueur, agave nectar and fresh lime juice, served chilled with a cactus-lemongrass Himalayan salt rim
Jalapeno- El Mayor premium silver Tequila, jalapeno, fresh lime juice, cucumber and agave nectar, served on the rocks with a hibiscus Himalayan salt rim
Cucumber- El Mayor premium silver Tequila, triple sec, caramelized pineapple juice, fresh basil, cucumber and agave nectar, served on the rocks with a cactus-lemongrass Himalayan salt rim
Classic- El Mayor premium silver Tequila, orange liqueur, agave nectar and fresh lime juice, served on the rocks with a cactus-lemongrass Himalayan salt rim
Magic Blue - El Mayor premium silver Tequila, Blue Curacao, fresh lime juice and agave nectar, served on the rocks with a hibiscus Himalayan salt rim and a souvenir LED blue ice cube