My absolute most favorite time at Epcot is the annual Food and Wine Festival. We plan our yearly week vacation around this event alone.
This year we really took advantage and sampled more food and beverages, and its not over yet. My husband and I will be attending the Party for the Senses on October 17th!
Celebrating it's 14th year, the Epcot Food & Wine Festival runs from September 25 — November 8, 2009 and has over 25 international kiosks to sample food and beverages from (its not just wine).
Each booth has its own regional menu and prices. Most food items ran between $2-$7 and drinks ran from about $3-$10.
We did not attend any seminars on this vacation, but would like to come back for the October 31st food demonstration with Andrew Zimmern (from Bizarre Foods).
There were 2 highlights for me this year.
The Parisian Cosmo Slush from Paris, France - Grey Goose Vodka, Cointreau, and cranberry juice (no picture, it was pouring rain when I bought it)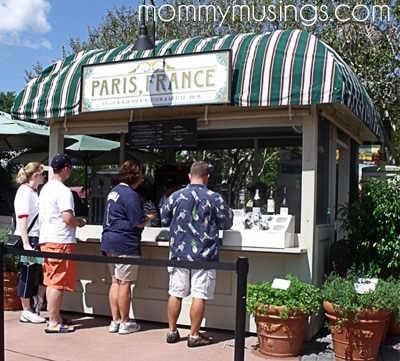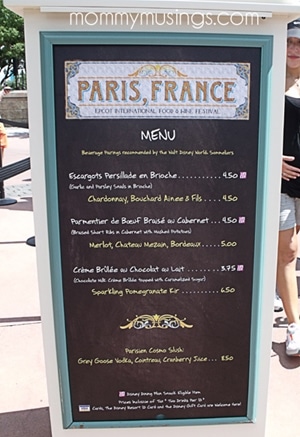 and the Taste of Spain from Barcelona, Spain - Serrano ham, Chorizo, Manchego, Olives, and Tomato Bread. I could eat about 50 of these plates...so good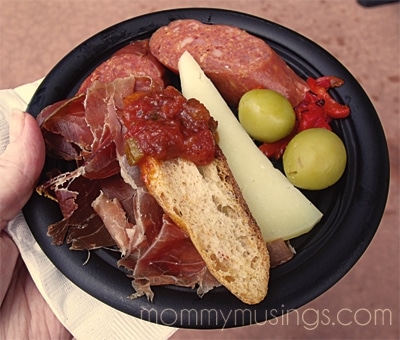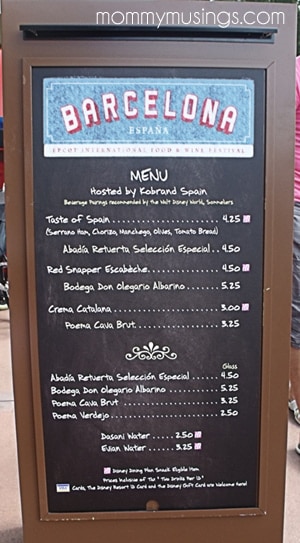 Another favorite was the Mouse Catch where I had a sampling of Italian, Dutch, and Spanish cheeses along with a glass of Martini & Rossi Prosecco. Yummy.
Some of the displays and menu boards :
One of the new booths this year is Bangkok, Thailand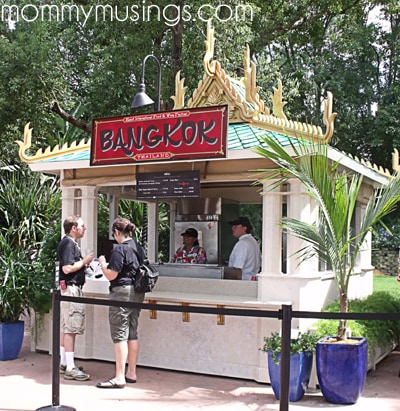 We had a Primavera (Strawberry, Banana, Peach Slush) in Italy...very good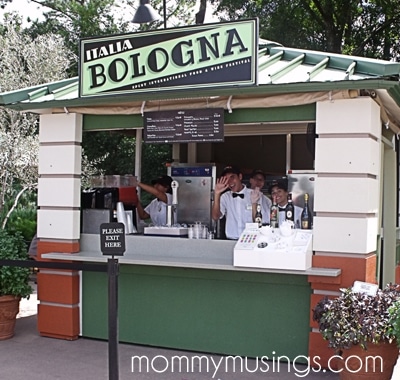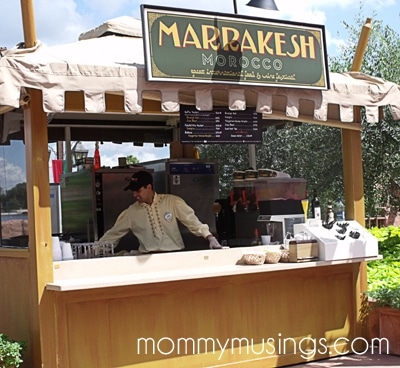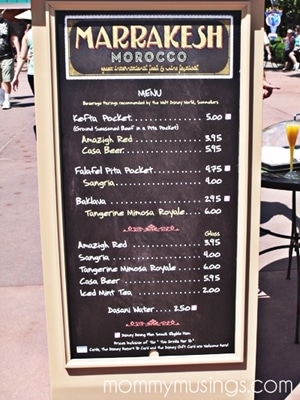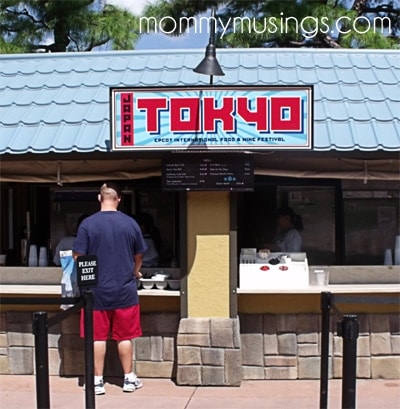 I had the beef roll in Tokyo, Japan, but I preferred the tuna roll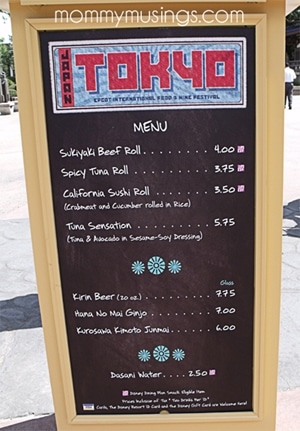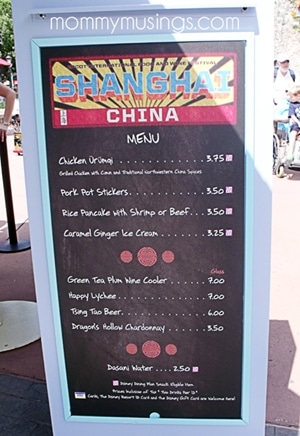 Also included with your theme park admission is the Eat to the Beat! Concert Series
Shows are daily at 5:15 p.m., 6:30 p.m. and 7:45 p.m.
09/25 - 09/27 - Big Bad Voo Doo Daddy
09/28 - 09/29 - Richard Marx
09/30 - 10/03 - Starship starring Mickey Thomas
10/04 - 10/06 - En Vogue
10/07-  10/08 - Better Than Ezra
10/09 - 10/11 - Sister Hazel
10/12 - 10/13 - Kool & The Gang
10/14 - 10/16 - Spyro Gyra
10/17 - 10/18 - Jon Secada
10/19 - 10/20 - Sister Sledge
10/21 - 10/22 - Vanessa Carlton
10/23 - 10/25 - Taylor Dayne
10/26 - 10/28 - Boyz II Men
10/29 - 10/31 - John Waite
11/01 - 11/02 - Taylor Hicks
11/03 - 11/05 - Billy Ocean
11/06 - 11/08 - Los Lobos