Sara Lee All Butter Pound Cake has been a dessert staple since I was a little girl. My mom used to serve thick slices of pound cake piled high with whipped cream and fresh Florida strawberries. It was an easy way to get all of the flavors of strawberry shortcake without using a single cooking appliance — for that, I think my mom was a genius!
Now, I like to serve Sara Lee Pound Cake to my family when they're in the mood for something sweet and I don't have time to whip something up from scratch. Sara Lee products, which include cheesecakes, pound cakes, pies, cakes and sweet breakfast items, are great because they're purchased & stored frozen, so you just take them out of the freezer and serve when you're ready. My family enjoys the same strawberry shortcake "recipe" my mom made me when I was a kid, and when we have slices leftover, I make French Toast Pound Cake for breakfast.  It's a fresh spin on a classic breakfast recipe that my family loves ... and I know yours will too!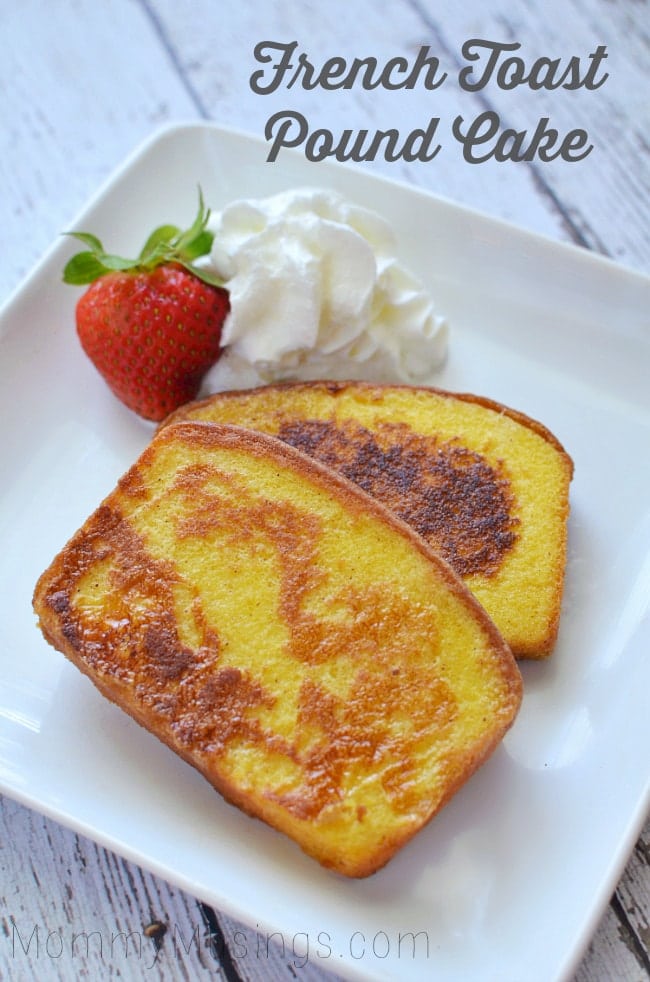 French Toast Pound Cake Recipe
Ingredients (serves 4)

Sara Lee All Butter Pound Cake
2 eggs
1 tablespoon milk
1 teaspoon ground cinnamon
whipped cream (optional)
Directions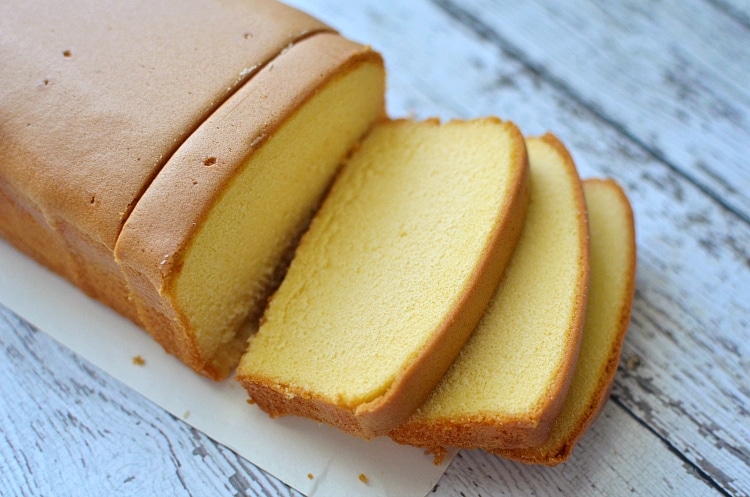 Cut Sara Lee pound cake equally into 8 slices.
Heat flat griddle or fry pan coated with cooking spray to medium-high.
In a small bowl, combine eggs, milk and cinnamon. Whisk gently until light & frothy.
Dip each slice of pound cake in egg batter making sure to cover both sides.
Transfer cake slices to griddle or fry pan and cook for 4 minutes on each side, or until lightly browned.
Top with whipped cream and serve. Enjoy!
For more information and recipe ideas, go to  www.SaraLeeDesserts.com or join Sara Lee Desserts on Facebook (www.Facebook.com/SaraLeeDesserts), Twitter (www.Twitter.com/SaraLeeDesserts), or Pinterest (www.Pinterest.com/SaraLeeDesserts).
#spon: I'm required to disclose a relationship between our site and Sara Lee. This could include the Sara Lee providing us w/content, product, access or other forms of payment.