It's here, friends— Disney's FROZEN is now playing in theaters nationwide!
I don't know the last time I was this excited about a movie, but FROZEN has definitely captured my heart and I already predict it to be the next Disney classic.
Loosely based on Hans Christian Andersen's "The Snow Queen", FROZEN is a heartwarming tale of two sisters, Elsa (Idina Menzel) and Anna (Kristen Bell), who come together to save the kingdom of Arendelle from an eternal winter.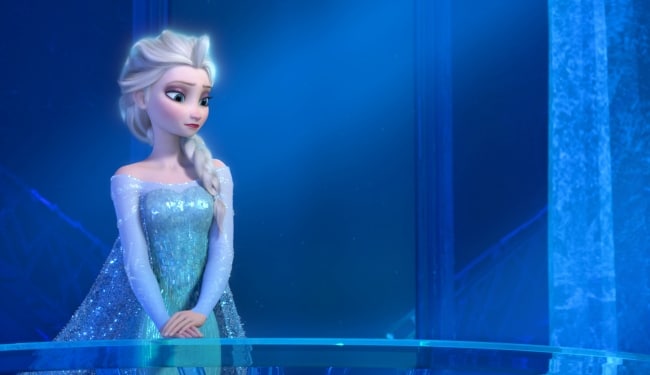 At the start of the film we learn that Elsa has an icy power that's getting more and more powerful as she grows. To protect young Anna, the girls are separated until Elsa's coronation, when she is to take her thrown as the Queen of Arendelle.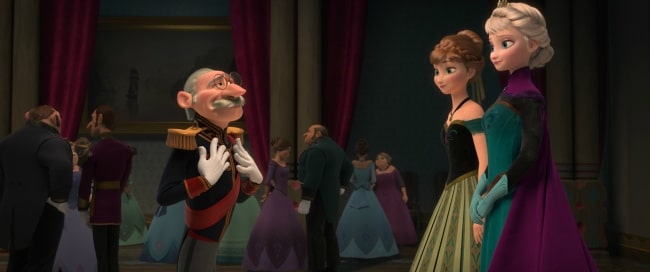 For one day only, the gates to the kingdom are opened and Anna is free to explore the world she has been secluded from for so many years. In that time, she falls in love with Hans (Santino Fontana), a handsome prince from a neighboring kingdom, and asks Elsa for her blessing to be married. Elsa becomes enraged at her sisters foolishness (after all, she just met the guy!) and her powers come unleashed— Arendelle turns into a frozen wasteland.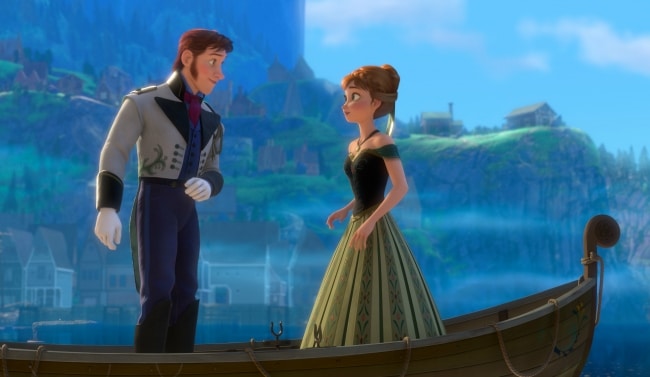 Elsa flees the kingdom as she doesn't want to do more damage; Anna goes after her. Anna's journey to find her sister leads her to meet a rugged mountain man, Kristoff (Jonathan Groff), and his loyal reindeer Sven. The trio team up, and on their quest to find Elsa and save the kingdom, encounter mystical trolls, a humorous snowman, Olaf (Josh Gad), and a giant snow monster.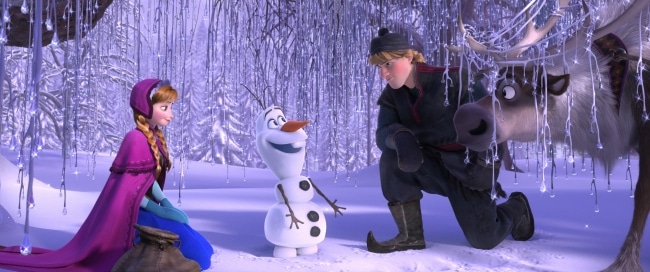 FROZEN is ultimately a story about love, rather than good versus evil. I love that all of the characters are relateable— Anna, especially, has a personalty that's hard not to fall for ... she's quirky, fun and so much cooler than your average princess. Elsa is truly good at heart, willing to sacrifice her own happiness to do right by her sister. And Olaf, the snowman, is an adorable sidekick, bringing a good dose of comedy to the film.
But beyond the storyline, FROZEN has two other major things going for it: music and visual effects. For a Disney musical, this one ranks up there— FROZEN features eight new songs, primarily sung by powerhouses Idina Menzeil and Kristen Bell, that truly make the movie. I had "Let It Go" stuck in my head for days after watching (it's my favorite scene, too!).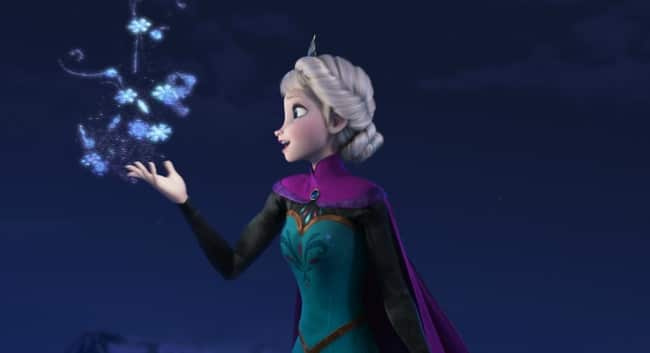 Visually, I'm not sure FROZEN could get much better. Each Norway-inspired landscape is more spectacular than the next. The CGI effects are just gorgeous and the ice and snow glisten on screen. If you can, definitely check out FROZEN in 3D.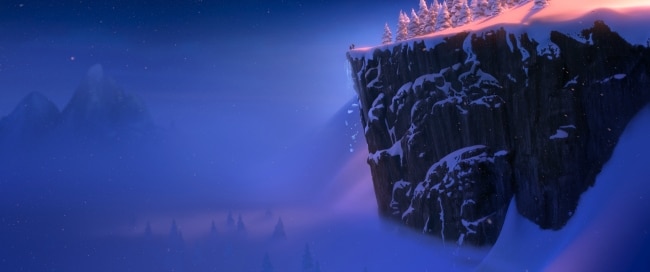 I'm not sure I can say much more without giving the movie away, but there are some major twists that you just don't see coming. FROZEN is entertaining from start to finish, and whether you're young or old, the message of love and family will come through.
Special thanks to Disney Pictures for inviting me to attend the Disney Frozen Event. All opinions are my own.