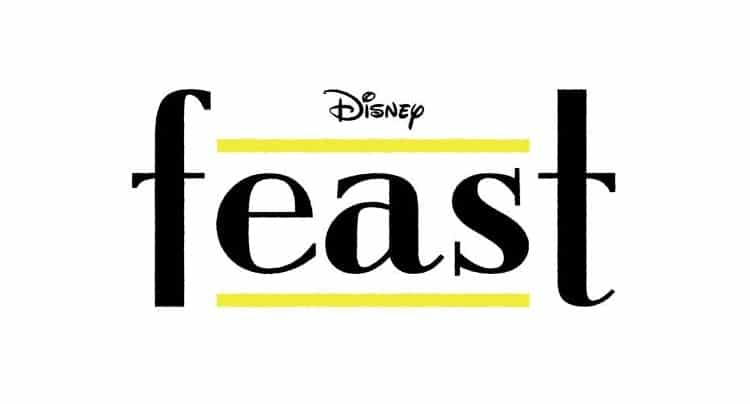 If you've had the chance to watch BIG HERO 6 in theaters, you no doubt caught the newest (and cutest!) animated short — FEAST — from Walt Disney Animation studios before the start of the film.
"Feast," a new short from first-time director Patrick Osborne (head of animation for "Paperman") and Walt Disney Animation Studios, is the story of one man's love life as seen through the eyes of his best friend and dog, Winston, and revealed bite by bite through the meals they share.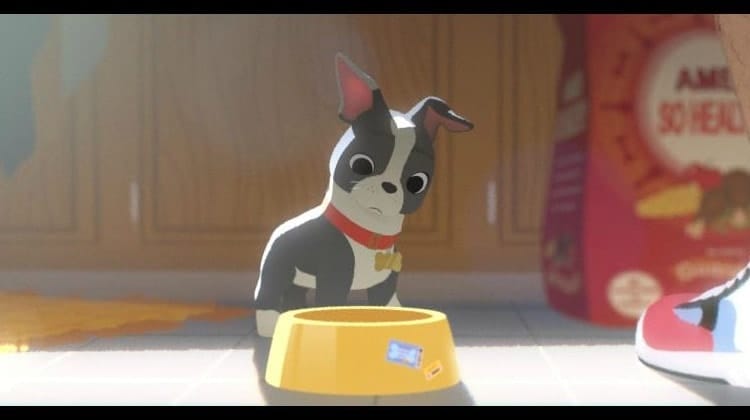 While I was in Los Angeles for the BIG HERO 6 press event, I was able to sit down with FEAST Director Patrick Osborne and Producer Kristina Reed to talk about the inspiration for the short, as well as a few other fun facts. Here are 5 of my favorites.
1. The short was inspired by the app 1 Second Everyday - Director Patrick Osborne used the app to take one second of his meals every day for two years. He thought there was something cool about the context you get in your life of seeing it through your meals. FEAST tells a big story, and on top of that, he thought the design of food and plates on the table and the colors of food would be something that would be very cool to animate.
2. The names of the humans in FEAST are James and Kirby. The dog is named Winston, and he's a Boston Terrier. This breed was chosen because it's two-toned, and hasn't been featured in another Disney film. Also, James is a photographer and Kirby went to culinary school and is working her way up in that business.
3. It took 16 weeks to produce FEAST — a lot of hands touched the short, which was made the same time as BIG HERO 6. Animators would come and go on the project depending on their schedule.
4. Iconic foods, like spaghetti & meatballs and pizza, were featured because they're easily identifiable -- we can relate to them in our own life.
5. During production, the team would host "Feast Fridays" where animators would get together and eat some of the food featured in the short. This is also where they would discuss the progress of the project.
Considering that both Patrick and Kristina worked on the Oscar-winning short, PAPERMAN, there's a good chance we'll be seeing them again at Oscar time this year!
Big Hero 6
Walt Disney Animation Studios Short Films Collection
Pixar Short Films Collection: Volume 1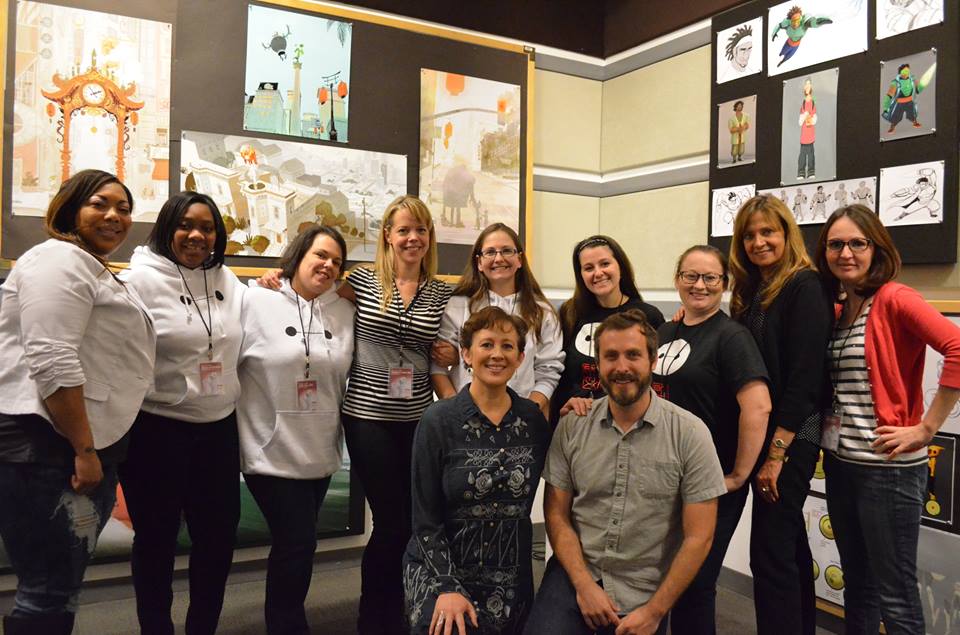 I can't thank Walt Disney Pictures enough for inviting me to be a part of the BIG HERO 6 press event (transportation & accommodations were provided). As always, all opinions are my own.