Now that Thanksgiving is over, it's time to get ready for Christmas! For us, this means putting up the tree and all the decorations. I am very excited to start a new Christmas tradition this year with a live tree!  This is the first year we've had a real tree and it's thanks to Green Valley Christmas Trees.
About Green Valley Christmas Trees

Green Valley Christmas Trees delivers fresh, natural, live Christmas Trees to your doorstep. All trees meet high quality standards for shape, fullness, color and quality and are sent the same day they are harvested. With Christmas Tree delivery from Green Valley Christmas Trees, you won't have to fight holiday traffic or worry about lifting a heavy tree.
Green Valley Christmas Trees sent us a 5 1/2-6 foot Fraser Fur Christmas Tree for review.
It arrived in a long skinny box. I was told your tree is cut down once it is ordered and then delivered 1-2 days later.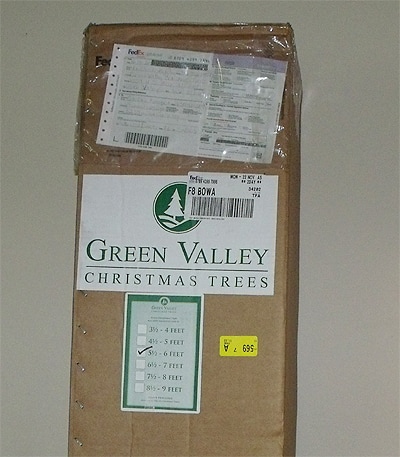 Our little tree was securely fastened and ready to go!  Right away I noticed the smell...there is nothing like the scent of a real Christmas tree!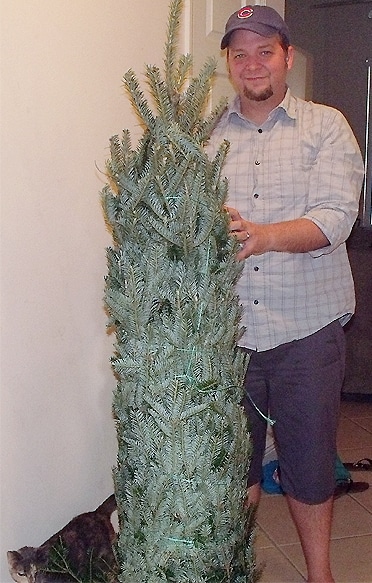 We bought a new stand for our tree and it was extremely easy to put up. Normally, we would put up our fake tree, which is quite a hassle. I actually dread putting up the artificial tree and all the little branches.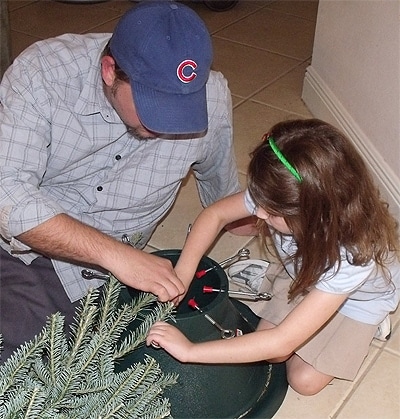 Within an hour, our tree was up and fully decorated!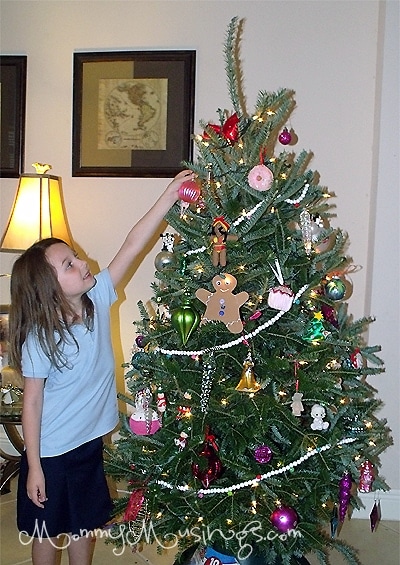 I can't tell you how much I love having a real tree compared to a fake one. Our tree from Green Valley Christmas Trees is smaller than our fake one, but I don't miss the size one bit. I think this tree perfectly suits our family and I plan on purchasing a real tree from now on. I'm almost ready to throw out the fake tree now, so I don't have a choice next year.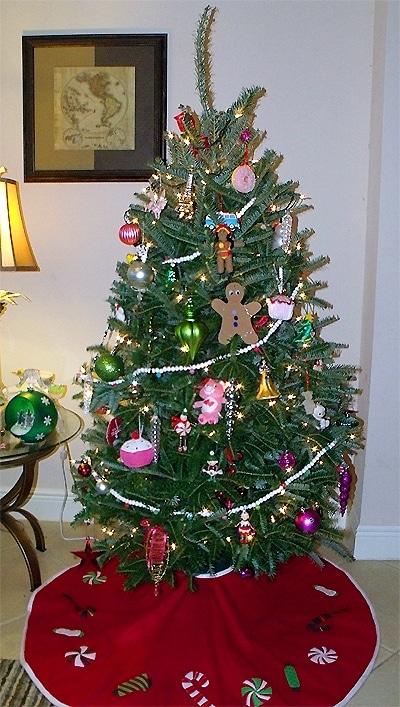 We had a great experience with Green Valley Christmas trees and I am sure you will too. Our tree was delivered fresh and looks great right out of the box. You would never know that this tree was shipped across the country! In addition to Fraser Fur, Green Valley Christmas Trees delivers Noble Fur, White Pine and Christmas Wreaths.
WIN IT!
You can win your own 5 1/2-6 foot Fraser Fur from Green Valley Christmas Trees.
To Enter:
Leave a comment letting me know- What do you love most about real Christmas trees?
Bonus Entries:
1. Subscribe to my feed (1 entry)
2. Follow me on twitter @MommyMusings (1 entry)
3. Tweet about the contest (just click on the twitter bird below this post- May be done daily, 1 extra entry per day)
4. Blog about the contest, leave comment with a link to your post. (10 extra entries)
5. Add my button (can be found at right —>) to your blog sidebar or blogroll. Leave a comment with your website. You may also add just a text link if you do not want to add the button. (10 extra entries)
Contest ends Sunday December 5, 2010. 1 winner will be chosen at random. US only please.
**Valid comments will be rescued from SPAM**
Good Luck!