This post is brought to you by Hallmark Channel. All opinions are my own.
Summer is winding down, and, I for one, don't want it to end. I'm soaking up every last minute of the season by spending my Saturday relaxing on the beach and then coming home to watch "Summer Nights" on the Hallmark Channel.
I have an affinity for Hallmark movies, and Hallmark Channel's "Summer Nights" is delivering 5 all-new original romantic movie premieres— one each Saturday night at 9 pm EST—and the season 3 premiere of Chesapeake Shores.
→ Click here to look at the schedule for all the movies
This Saturday, August 11th at 9pm/8c, Love at Sea is premiering, and I can't even tell you how excited I am for this one because I have my own love at sea story!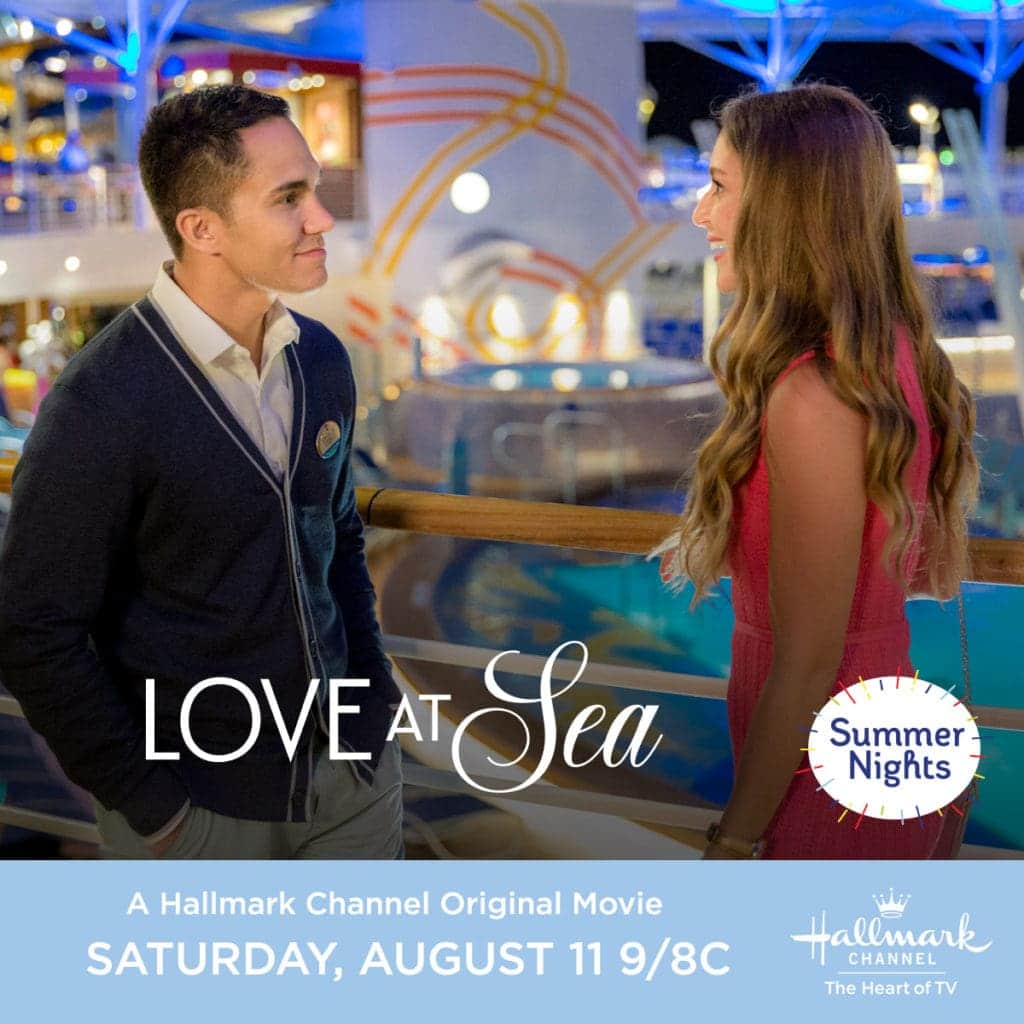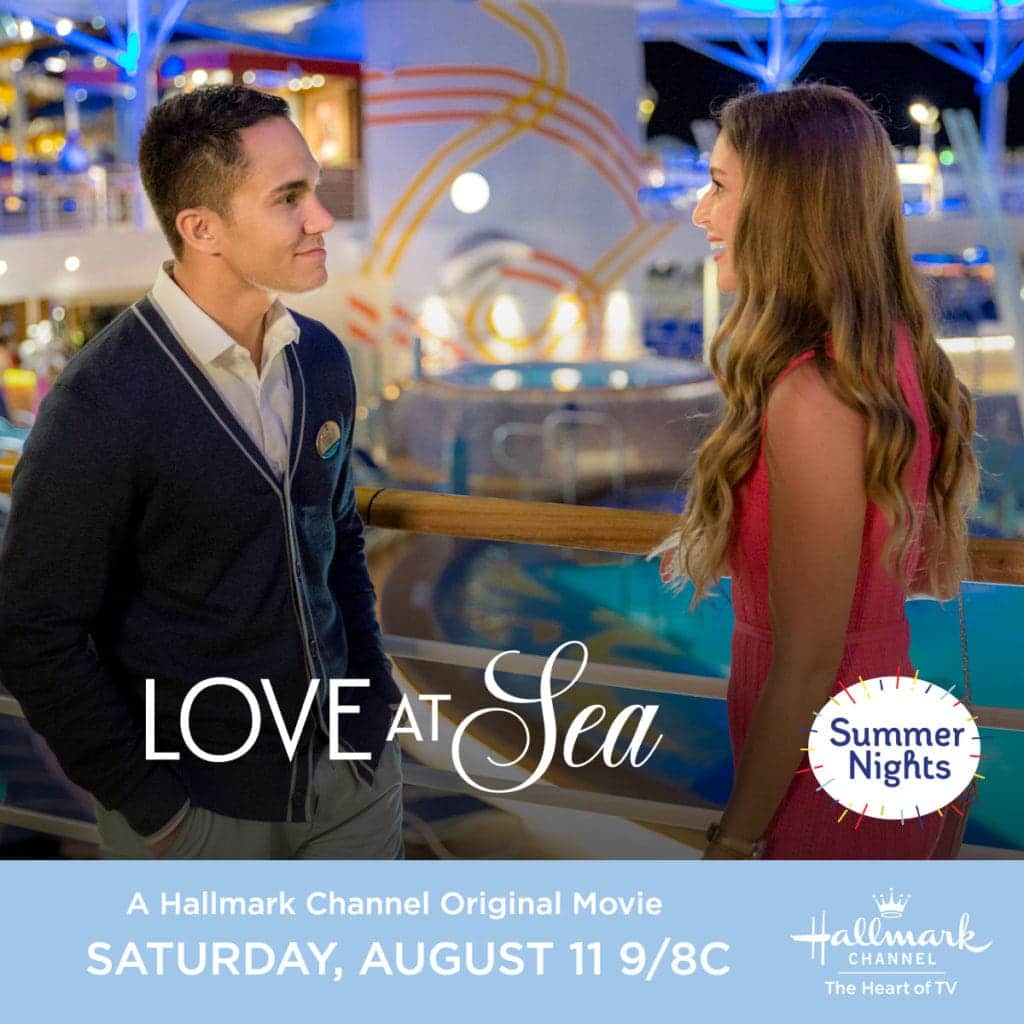 While I didn't find love at sea (my husband and I met on land!), I did get married on a cruise ship— Our first dance was even to "Beyond the Sea" by Bobby Darin! It was the most amazing wedding, and the best part was staying on the cruise for our honeymoon in the Caribbean. ❤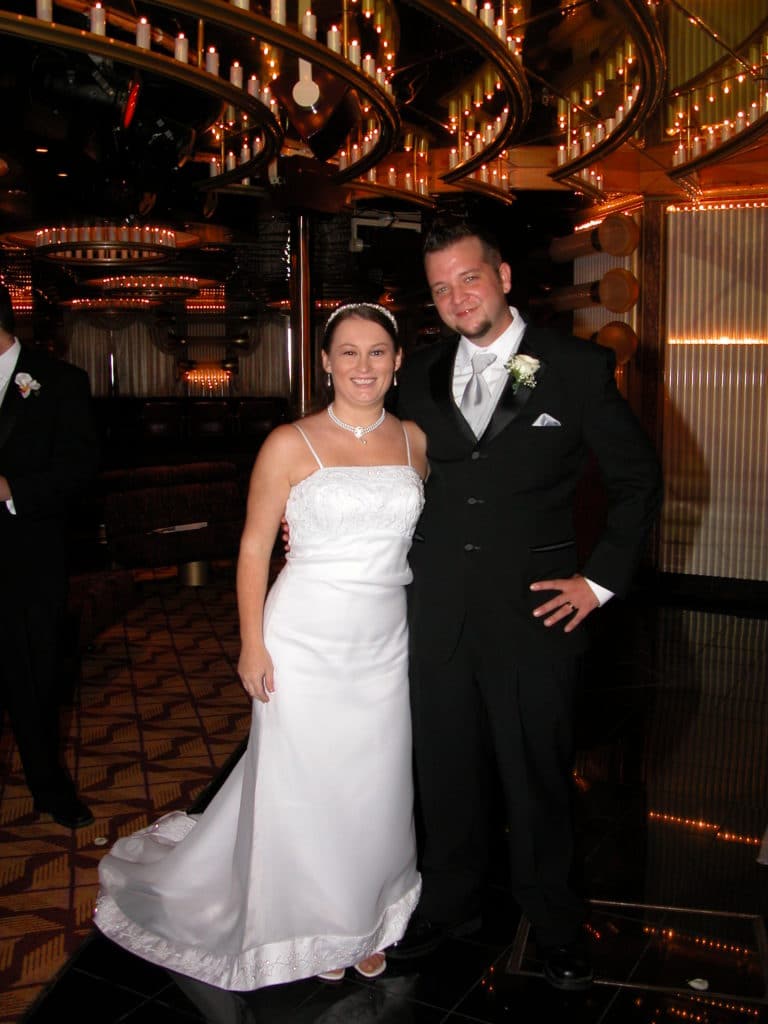 Needless to say, the entire premise of Love at Sea, starring Alexa PenaVega and Carlos PenaVega, speaks to me and I can't wait to watch and live tweet the debut this Saturday night!
→ You can follow along on Twitter with hashtags #SummerNights and #LoveatSea
Event planner Olivia gets a game-changing opportunity to organize a major event on a luxury Caribbean cruise, hosted by her best friend, cooking and wellness star, Alexandra. Olivia meets her match in the charming Tony, who is on a trial run as Cruise Director, but they must work together to make the cruise go off without a hitch, for the sake of their careers and friendships.

Be Sure to Watch "Love at Sea" on Hallmark Channel on 8/11 at 9 pm!
Hallmark Channel Summer Nights Sweepstakes
Hallmark Channel is hosting a Summer Nights Sweepstakes where you have the chance to win your own Summer Nights Bucket List! The grand prize is $5000 to make your bucket list a reality. Amazing, right!? Entering is easy, simply visit the Summer Nights Sweepstakes page and click to add your top 10 favorite activities from the list and then submit your contact info.